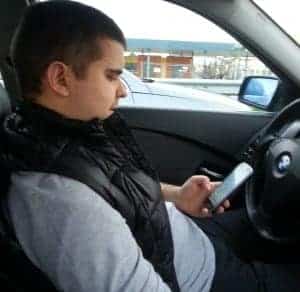 Welcome to my blog,    I'm happy you found it!   This is the place where you can learn a lot about affiliate marketing.  I don't write big words, and sugar coat stuff and make it sounds too good to be true.
If you respect that kind of thing, you will love it here – if you want to chase your dreams there are other blogs that do a phenomenal job in sharing that kind of dreamy and inspirational blah blah text among fake screenshots with huge ROIs.
Truth be told,  affiliate marketing is a dog eat dog world.  It's not easy where you can start with $100 bucks,  throw up some campaigns and bank hard.   You need to put in hard work, be smart, and do things on the edge.      It used to be awesome when less people was doing media buys, but since Google did a phenomenal job in killing SEO more and more newbies enter the field every single day who come from an SEO past.
I come from an SEO past as well,  affiliate marketing helped me quit my job many years ago and provide for my family an amazing life with no debt,  tons of free time, and no BOSS breathing over my shoulder.   However, I got into the game many years ago when it was easier – but don't worry it's better now than never so you are not late.
At the moment mobile is exploding, everyone is rushing to mobile which means high click costs and CPMs.   Here's a golden nugget, if you want to bank run the other way and exploit the fact mobile is the craze, yet there's still mega volume on WEB.  Just because mobile is growing with more and more smart phones everyday doesn't mean people stopped using their computers!
You won't see me posting fake screenshots,   I am no paradox – I preach what I do, and I do what I preach!      Affiliate marketing is not thing where you learn how to run mobile, and it ends there you are set for life.  Things change SO fast,  that one day you might be pulling 200% ROI, the next day the campaign might get paused.     So you continuously have to read, and evolve and stay on top of your game.
For me, this means systems – I hate doing grunt work and employ a small army of workers to manage my campaigns,  test new campaigns, design creatives & landers and optimize them.  I focus on the big picture,  keep in touch with important people and set goals for the next day.
If you haven't yet signed up for my mailing list, you should – I send out goodies all the time I don't necessarily post publicly.     It is free, and it is good.   Ask anyone out there, I triple dog dare you 🙂
If you have any questions, feel free to leave a comment – I'll try my best to answer as fast as possible.
-iAmAttila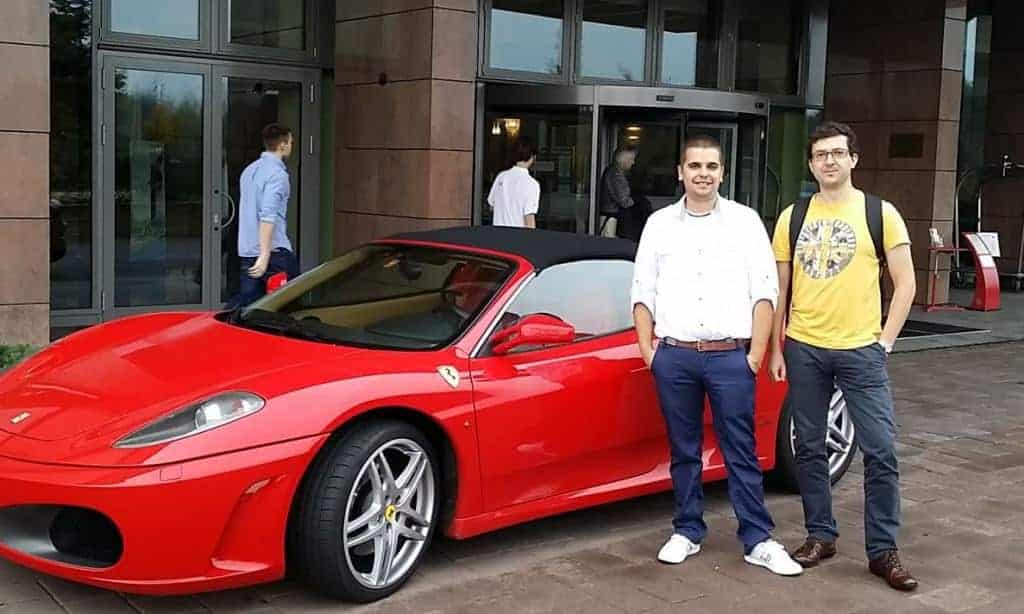 Magyarul/in Hungarian 
Isten hozott a blogomon. Nagyon orulok hogy ram talaltal. Ezen az oldalon nagyon sokat birsz tanulni az affiliate marketingrol; egy igazi
penz kereseti lehetoseg az internetten ami nem kamu. En mar tobb mint 8 eve uzom ezt a szakmat, es lehet hogy Magyarorszag leg sikeresebb
affiliate marketingese vagyok.
Kanadaban notem fel, a magyar mint 2. nyelv beszelem ugy ahogy. Ezen az oldalon csak valos dologrol irok, nem szeretek csomagolni dolgokat
hogy jol hangazanak meg semmi olyat. Ha tiszteled az oszinte beszedet jol fogod erezni magad, de ha egy almodozo vagy akkor nem jo helyen
jarsz es melegen ajanlom hogy olyan oldalt keres ahol ossze vissza hazudoznak hamisitott screenshotokkal meg igeretekkel hogy milliardos
leszel.
Az az igazsag internet marketing / affiliate marketing NAGYON NAGYON nehez, sokat kell izadni, tanulni, es penzt befektetni mielott barmilyen
sikerre talalsz. Elmultak azok az idok amikor $100-dollart befektettel es nagyot birtal kaszalni. Ha keszen alsz befektetni sok idot
tanulasba es kemenyen megdolgozni a sikerert akkor minden lehetseges.
Regen nagyon konnyu volt az internetten penzt keresni, de nagyon gyorsan valtoznak a dolgok. Peldaul amikor kezdtem, ossze birtal dobni egy
honlapot, tele rakni jo kulcs szavakkal es tradelni par linket, ez utan a google fo oldala kerultel es siman lehetett keresni napi 100-500$
ami kb 150,000 forint naponta.
Ja errol jut eszembe, internetten nem forintozunk, szoval ha erdekel ez a dolog kezd ell hasznalni az EURO + DOLLAR penz nemeket, es abban
gondolkozz. Egyik reklam network se fog neked forintba szamolni semmit.
Az en SEO hatarram hozza segitett ahhoz hogy ne keljen senkinek se dolgoznom ici pici penzert; es ennek koszonhetoen sikerult ki alakitanom
egy szep eletet a csaladomnak 0 adossaggal, sok szabad idovel, es fonok mentessen aki log a nyakamon. De amint mar emlitettem, nagyon
regen kezdtem es akkor ez sokkal de sokkal konnyeb volt. De semmi baj, job elkezdeni ma mint soha! Szoval van meg nagyon sok lehetoseg a
szamodra is!
A mai napon marketing mobilokon nagyon meno es popularis, minden nap tobb es tobb ember vasarol okos telefont igy nol a lehetoseg kinek/hol reklamozni. Emelkednek a reklam arai, es igy fontos resen lenni. Peldaul a laz az hogy mobil, mobil, mobilon kell reklamozni, de ne feledjuk el sok ember meg a mai napon is szamitogepet hasznal. Igy ott egy arany lehetoseg; desktop-on kell reklamozni!
Ne varj el hamis screenshot-okat tolem, en azt irom/mondom amit csinalok ahogy csinalom. Affiliate marketing az nem olyan hogy megtanulod hogy kell penzt keresni mobil reklamokkal es kesz, az lesz orokre a munkad es utanna a nyugdij var. NEM, affiliate marketing / internet marketing ter olyan gyorsan valtozik hogy egyik nap 200% profitot nyersz, masik nap pedig le alitjak es $0-t keresel. Ezert ahogy mar emlitettem ha nem vagy hajlando mindig tanulni, olvasni, es fejleszteni a tudasod, akkor ez nem neked valo.
Mar nagyon regota uzom ezt a szakmat, es egy megoldasom az hogy tobb munkast alkalmazok egy szisztemeket csinalok ami alapjan egyszerre tobb dolgot birunk csinalni/elerni. En kozben pedig birok koncentralni/fokuszalni a nagy kepre, mit, merre lesz a kovetkezo lepes.
Ha nem regisztraltal meg az email listamra, tedd meg – megeri. Nem sok emailt szoktam ki kuldeni, de amit igen abban sok jo tippet es trukkot birsz olvasni tanulni.
Ha barmi kerdesed van, ird a kommentekbe lent.
Udv,
-iAmAttila (Internet Affiliate Marketer Attila)