2013 has been a great year with many ups and downs. Google decided to forever change how SEO is done causing a real stir in the industry making people like Jill Whallen a super SEO guru quit her post; leading sites like SEOMoz drop the SEO in their name and become marketing gurus instead of SEOs; and spammers hitting their heads against the wall being sad that link building is no longer the same.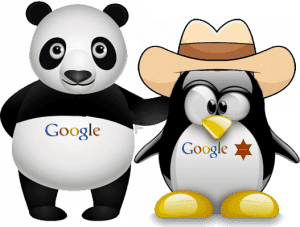 Stuff happens very fast online, if you are like me you welcome change and embrace it. When google killed 80% of my blogs that were ranking in google with their penguin update; instead of getting drunk and wasted and feeling sorry and depressed about it I stopped for a minute. I analyzed the situation to find out where the opportunities are; and realized if google wouldn't have penalized my sites – I'd still be making over $1000/day! So, what can we do to cut google out of the equation?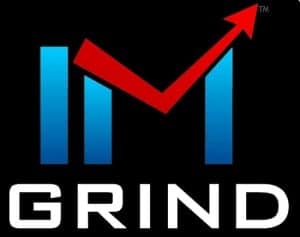 I begun my search…and this is how I arrived at IMGRIND.com; the very best mobile marketing paid membership forum where Industry vetarans Ralph "Ruck" Ruckman, and Ryan Gray teach you step by step how to make money promoting mobile CPA offers.
This was my first encounter with mobile media buying, and buying display advertising in general. It was a massive learning curve, I spent days and weeks reading all the material those great guys threw at me, then many months after testing & trying to figure out my way to earn money. I am happy to say I conquered it, but not to the degree that I want; at least not yet.
My first special thanks goes out to Ruck, Ryan, Brent at ImGrind and all the great people I met there and talk to daily!


That brings me to the next part, having my foot in adult affiliate marketing I simply knew that dating is the shit, since all the ads on the tube sites feature dating ads. I googled around yet again, and came across Tuan and his awesomely handy site Adult Media Buying. I read, read some more and decided hey this is not that much different from the mobile media buying I've been running and testing over at ImGrind, and decided to contact Tuan via email.
Now usually when you contact a super affiliate, they either ignore you or send you a short message giving you the feeling "Hey I am Mr Super Affiliate, you are .. um… mr no one… what do you want from me?" Well, I was extremely surprised that Tuan is a very friendly guy, extremely helpful, and was available to chat and would answer any questions and offer great advice. So, I was in – signed up to his great program Smash and off I went to promote dating offers they have (Which BTW are awesome and convert like fire).
My second special thanks goes out to TUAN at SMASH for being the kick ass, honest, in you face kind of people I really enjoy knowing.

I was losing money, for some reason -15-20% ROI for the longest time even though I was split testing, trying different angles, trying new banners and the works… was hitting a brick wall… until… I came across one of the BEST Affiliate Marketing Blogs of 2013 – CharlesNGO!

Even though I bet this guy hates me for my in your face kind of direct approach, I still love his site and respect all his contribution and thank him for his great help. His posts opened up my eyes on how important it is to connect your demographic to the offer you are promoting, and how you can do spying on your competitors and doing due dilligence on offers to learn what is needed to surpass that -15-20% negative ROI hill I was trying to climb.
3rd Thank You goes to Charles NGO for taking time out of his busy schedule to maintain a real gem of a blog in the IM sphere!


Charles is very good friends with Jason Smaxor at OOOFF.com, and since I am a firm believer and follower of Charles' teachings I had to check out this other blog when he talked about it. Over at OOOFF.com, a very cool name btw for a site – Jason who owns A4D has an out of this world kind of line up of topics for affiliates that aren't total newbies.
He has mathematical ways to approach a campaign, teaches about doing budgeting when you are ready to build your media buying staff, and explains things like no other – in his very unique style which is so easy to understand a 6 year old could "get it". This guy is very smart, I learned a lot from him and so can you.
4th special thanks goes out to Jason, who definitely doesn't know me – but I applaud his awesome blog.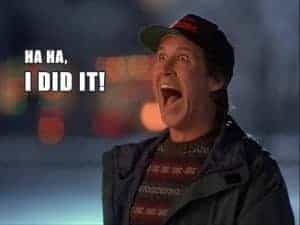 Christmas time meant a whole lot of downtime as my office was closed, campaigns paused – downtime meant time with family watching funny movies like National Lampoon's Christmas Vacation, Home Alone that my 3 year old enjoyed immensely and other great classics. It also meant reading time. Now I love to read non-fiction, always looking to learn new stuff and somehow I was reading an ebook by a guy named John Chow a friend sent over; an oldie but a goodie.
I Googled him up, and here was a guy who is also from Vancouver, BC, and has been in IM for ever. I was like damn, wish I would've met him in 97/98/99 when I was a teen still just starting out online. Anyhow, don't know John Chow for long, nor have I heard of him before December but I already learned so much from this genius of a online money maker that I have to thank him here.

He's renown for being transparent, and that's no bull. The guy really IS. He tells you how he makes money, and guess what people trust him because if you work as hard as he, you too will make a shit load. What I got from John Chow is what I've been hearing for ever, THE MONEY IS IN THE LIST. It finally hit me, and fell. I REALLY need to build a list on my existing adult sites, and collect email addresses of my visitors.
Then I can go back and sell them whatever I believe is a great fit. But there's more… this guy doesn't only tell you oh you gotta build a list because the money is in the list like many guys.. he shows you how he built the list, how he captures leads, what he does with those leads, how people like to get something free, and then they will give you their email no problem and the whole shebang. His ebook is worth the download, as its the full circle you won't really get anywhere else when it comes to list building.
5th I thank John Chow for being truly inspirational; making me understand WHY the money is in the list and dropping a whole load of knowledge on me!
Sidenote: Already took my first step toward implementing lead capture through a reward system on my tube site PornoInHD.xxx.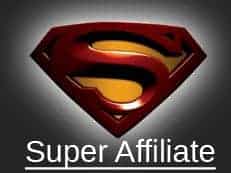 And last but not least I thank my friend Greg from Horizon Engine, a super affiliate who's systematic and out of the box thinking is really rubbing off on me in a good way. A family man that works harder than many single guys I know; a real genius that listens and offers advice when needed, and a generally great human being who makes conquering hurdles a whole lot of fun. Greg you rock man!
Wishing all of my readers and friends a very happy and successful 2014.
Always Sincerely,
-Attila