NOTE: This method was updated on 11/14/2020.
If you are a new affiliate just starting out, you probably don't have a lot of money to blow on testing campaigns and learning this interesting and super awesome world of affiliate marketing.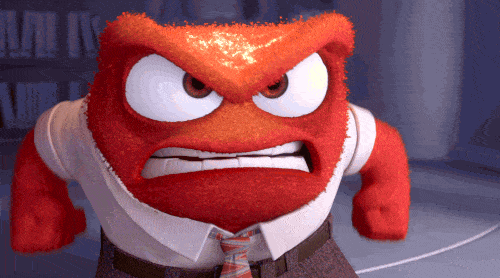 Maybe you are a BH guy sick of getting banned non-stop on Facebook and Google, and not being able to get any spend out of your accounts in 2019; so you want to try something new – something where you can focus on testing creatives and angles and optimizing, vs having to battle the accounts game.
Well you are in luck because in this guide, I am going to show you how you can maximize your chances for success running uncloaked campaigns on ZeroPark, and harnessing the power of an affiliate favorite, aka the rip n run method with data from spy tools!
The Goodies You Need To Do All This
Without further a due lets get started… just to be clear, I assume you already got a ZeroPark account, after all we can't do anything unless we have traffic… hope you have access to a RedTrack account (or Voluum or some other awesome affiliate tracker), as you do need to track the zones, creativeIDs, campaigns, and many more important variables…
I also assume you know the basics.. if not sign up for an STM account here and learn em quick.

I also hope you know how to rip n clean landing pages, or at least got bannerslanders on skype, so they can do it for you.

And last but not least, have an AdPlexity mobile account – which is my spy tool of choice for mobile, pops, and push. Get it here for 30% cheaper!
Seeing What Others Are Running on ZeroPark, and Which Ones are HOT (and therefore, profitable)
AdPlexity is a great spy tool, it gives you the ability to see the campaigns by traffic source. Once you log in, you can go on the left menu and do this: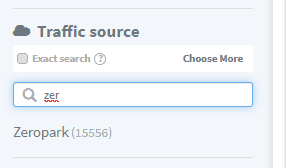 Here are the results, the newest campaigns running right now on ZP
We can sort by – Newest, Running Longest and Received the Most Traffic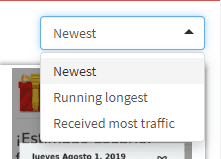 In this case study we are going to sort by Received the Most Traffic, for the period 07/02/2019 – 08/01/2019. My theory behind this is if a campaign received the most traffic, it must be making the affiliate money – else they wouldn't be spending so much on traffic on ZeroPark right?
We want to pick the campaigns that are relevant to us, first one is a VPN, next one is an antivirus offer, 3rd one is sweeps one. Here they are: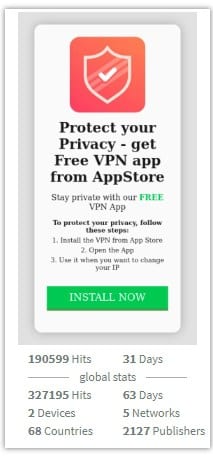 The next step for us to do what affiliate marketers do best. RIP them, and then clean them up so they don't have any malicious code that will steal the traffic we buy on ZeroPark. If you don't know how to clean a landing page properly, or get stressed by the process – talk to bannerslanders on skype and get it done by a pro.
One of the biggest and most beneficial features inside AdPlexity is the ability to see the top zones by ID and domain on Zeropark. So when you rip n run, you don't run RON which is RUN OF NETWORK and lose all your money on shitty placements. Instead you start with a whitelist and only run there – maximizing your chances for success. All you have to do is click on the Landers we picked from above, and this is what you'll see when you scroll down on the campaign page.
so, this is what you gotta do… when you spy, pick 3-5 campaigns that you find interesting, next open them up, and on the campaign pages, write down the zoneIDs for all of them.. these will be the ones you'll target..
once the landers come back from getting cleaned up, upload them to the ftp, then setup your campaign in RedTrack or Voluum and get the campaign URL…
next, it's time to set them all up in ZeroPark… Sign up for an account here if you haven't yet! Use this link to get extra 5% BONUS on your deposit (applies to new and old customers alike)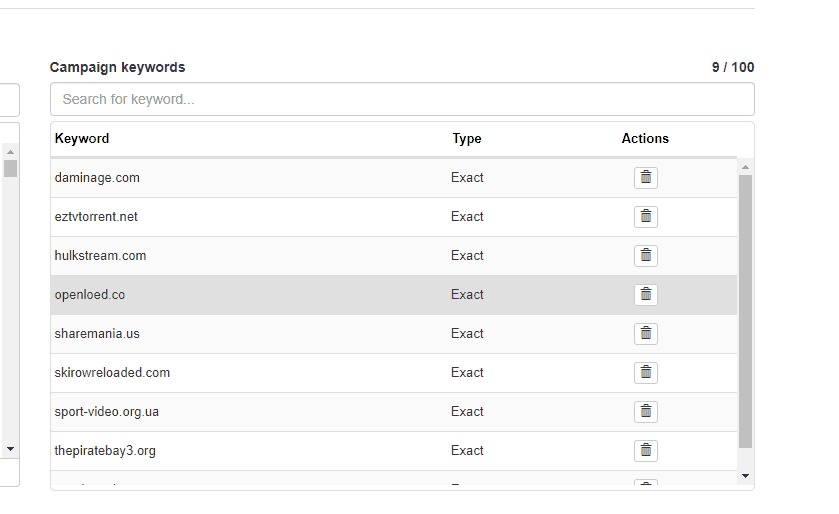 It's been two days since the campaigns gotten approved, and now it's time to block the bot infested sources/targets thanks to the awesome feature inside RedTrack that shows you these stats.

All you have to do is login to RedTrack, find your campaign, and click on Fraud Report on the middle menu

On the fraud report screen, select the SUBID you want to filter. In my case it's SOURCES. Then, click export as CSV. Now you want to sort by Datacenter, and Blacklist.. and find the bad placements.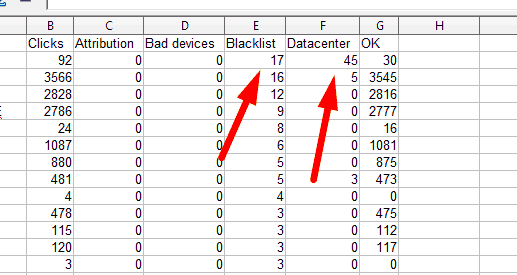 Using Data from Spy Tools is good, because they are usually the placements that work. That's why this method works super awesome. One of the things ZeroPark does is upload new sources/targets every week to iAmAffiliate premium forum for all the popular verticals that work on PUSH/POPS/Redirect on ZP. You can grab them, run some clicks through them and monitor them in Fraud Filter inside zeropark. Using this method, you save a ton of money because you get the best placements that actually work.
There's many great spy tools out there, you can also do advanced tricks like use a source code search engine online like https://publicwww.com/ to find ZeroPark footprints, then you can use a tool like SimilarWebPro to see what kind of affiliate offers people run on these the most (which is a lot of work) or you can type in the domains one by one into spy tools and see what comes up. Again a lot of work, but going beyond what most lazy affiliates do is usually the way to yield great ROI. You can automate things too; or just hire a cheap VA from OnlineJobs.ph and give them the tasks to research stuff.
This case study was about how to use spy tools to find placements that were proven to work on ZeroPark. Using proven landing pages, and offers on a traffic source is the quickest short cut to success. To get extra 5% bonus on ZP, use www.zeropark.com/attila – it works for new clients and old ones alike.
---
ZeroPark allows you to target by domain name as well. What you can do is create a list of domains you'd like to pop your offer on.

Here's an actual thing you can try – in the target geo that you are running sweepstakes to win a samsung galaxy s10 you can make a list of every single online store that sells the galaxy S10. Then you can run a modified lander that you've found while spying that would be branded in the same name as the store you are targeting. You could say they are giving away an s10 for $1, and to take the quiz. Sure it's a lot of work to make this for every single store, but hey, it could pay off if you are willing to do the work! Remember, do what and where most affiliates won't go, and believe me most affiliates are lazy 😀 Exploit that to your advantage!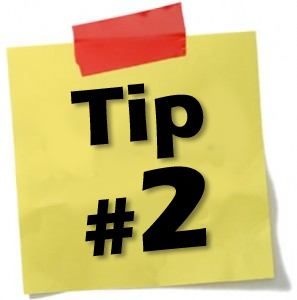 Tip #2 – You can use a site like Alexa to find the top 50 sites in a geo, and then just set to show your landers on those websites. This way you will be getting traffic from the most trafficked websites, instead of random ones. Alternatively, you can browse the niches on Alexa, and target groups of sites in different niche where you might think your target audience is. For example, if you run sports betting offer, then you could target just the top 10 sports sites in the country with your offer and see your CR increase greatly.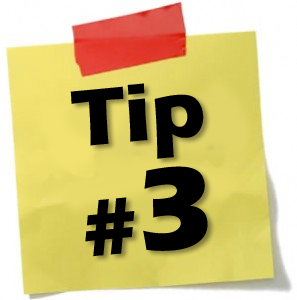 Tip #3 – When setting up campaigns – SEGMENT them. At the minimum, separate Android & iPhone into their own campaigns and if you decide to run Tablet and/or Desktop as well – separate those into their own campaigns as well.
If you want 1 on 1 help from me and the top affiliate marketers, join my forum – iAmAffiliate.com. If you are new to affiliate marketing, learn more about it here. If you are not an advanced affiliate, click here.