Another great way to be Organized like a BOSS 🙂
We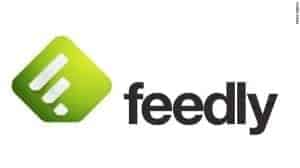 all have our favorites websites that we crave and must check each and everyday.  Some of us remembers them off the top of our heads; while others keep extensive bookmarks organized that they check each and everyday.   I was a mix of the two until I found a better way to get the latest news and blog updates all in one place.
Long behold, Feedly the super time saving solution I've been needing – a top RSS reader.  Feedly lets you add the links of all of your favorite blogs, news resources and websites in one, and sort them into categories.   It's like editing your very own newspaper showing only content you are interested in.  
No longer do you need to waste time checking every blog one by one – now you just open up Feedly on your Android or iPhone device and all the latest updates are right there, sorted by date or category.