Today I Turned 35 Years Old,  Yup, I was born Sept 3rd, 1983.   To celebrate, I am publishing this case study that will make a many of you that take action a LOT of money.     Enjoy!
How to run an affiliate marketing campaign (FREE Step by Step GUIDE)
If you want to learn how to run a campaign, you are in luck because this lucrative step-by-step guide is going to take you through the steps my team follows when we launch a new campaign.
I tried to be as detailed as possible, explaining everything so you get the AHA moment and understand why its done that way.
Should you have any questions, feel free to leave them in the comments below and I will try to answer them for you!
Wishing you good luck and big profits!
-iAmAttila
Preparation and Planning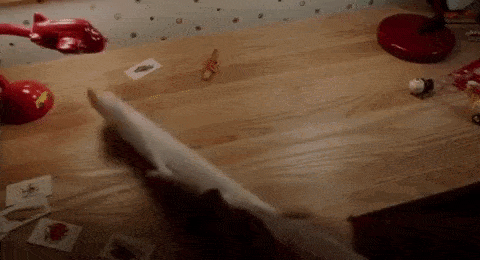 First things first, we need to plan and sign up for all the services we need to make things happen. ACTION TIME!!!
These things will only take a short time, so get them done quickly so we can move on to the next step.
1) Sign up at GRABADS, they are the top CPA Network for financial lead gen offers, and since we will be running financial lead gen offers, you should
run with the best. Make sure you mention while signing up that iAmAttila sent you to get approved fast!!!
2) Sign up at a native traffic source (they are way more open to financial lead gen than the other big guys), of course Facebook and Google will work amazing but you might have to cloak, which I am not going to teach in this case study.
3) Go Grab Yourself an Account at Voluum.com, this will be the tracker we are using. The $299/month plan is perfect if you are
just starting out!! It was created by an awesome company spearheaded by an ex-super affiliate by the name Robert Gryn, he is
the most successful young entrepreneur in Poland and was even featured in FORBES, so you better believe it that voluum is kick
ass, and a must have tool for every internet marketer!! I was fortune enough to do an interview with him in 2016, you can read here.
4) Grab yourself a custom domain name, we will be using this for your tracker – I use namecheap because they don't increase
their rates randomly like that ripoff Godaddy.  Yea godaddy SUCKS!!! 
5) Get yourself an Adplexity Native account; this is my spytool of choice so we will be using that to learn what landers and
angles others are using. Claim the $50 discount code here
Once you have all of the above, we're ready to proceed to the next step.
We are going to do the following things next:
A) Talk to our rep at GRABADS and review the offers they suggest, and pick 2-3 to test.
B) Use AdPlexity to spy and see how other affiliates are running these offers and similar financial lead gen offers.
C) Order our landing pages from Banners&Landers for our campaign
D) Configure Campaign on our Tracker (Voluum)
E) Setup our campaign on your traffic source, and run some initial tests.
F) Look at our initial data and do first stage of optimizing (excluding shit zones)
G) Optimizing further, and testing more creative variants
H) Ideas on Scaling your winners to make more money
Here we go…
A) Talking to our rep at Grabads.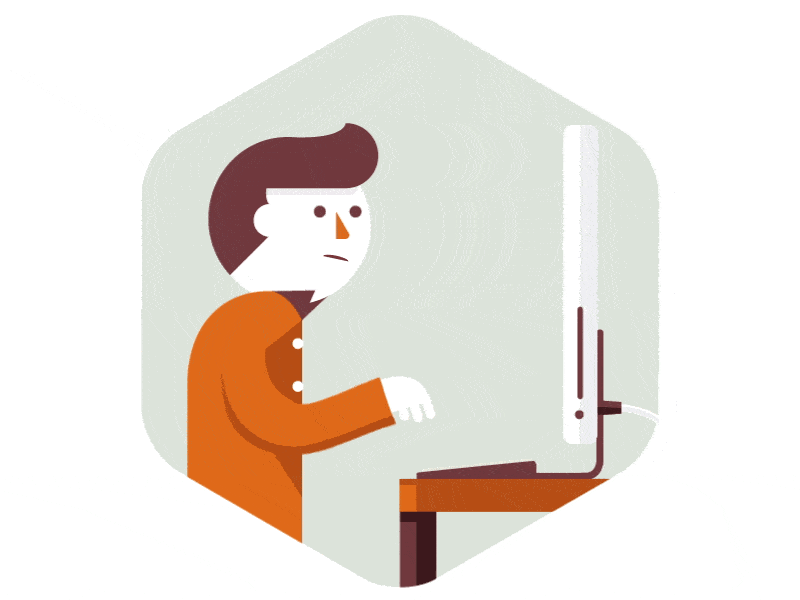 If you are new to affiliate marketing, and you don't speak the 'lingo' this might sound daunting.   I know, I know,  you are probably thinking talk to my rep? And say what!?  I am scared to say anything because they will think I am a newbie who doesn't know a damn thing about running campaigns and they won't let me run because they want to work with the super affiliates only.  Sure they want to work with super affiliates, but they also know that all super affiliates were once newbies – so they are super friendly and helpful.
When talking to the Grabads reps,  you want to ask them to give you offer reports by revenue in the vertical we're doing so financial lead gen.  You want to ask them,  what geos are doing good?   Where is the conversion ratio high?
They are going to give you a list, and you will then decide which geos you will work with.
I recommend one tier one geo, one tier two and one tier three for initial testing.
That's what we will be running in this case study.   AU (Australia),   ZA (South Africa) and AR (Argentina)
When I talked to my rep, she recommended me three different financial lead gen offers.
1. iAmAttila – SecureTrade Bitcoin Trader – CPS
2. iAmAttila – Bitcoin Formula
3. iAmAttila – Bitcoin Revolution
and added "Start out with Bitcoin Revolution and Secure Bitcoin Trader. Let me know what else I can do to help you get started!"
so that is what we will do,follow the advice of our rep, because they truly have our mutual interest at heart – if we make money, they make money – so that's a great foundation for trust.
When you picked the offers,  ask the rep if they have any prelanders?
> Click here to get your account at Grabads if you haven't yet!! Feel free to use my name to get approved faster!
B) Becoming a SPY!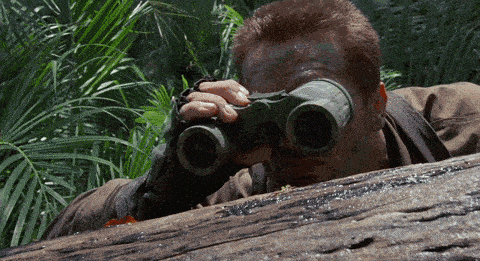 What is spying and why SPY?  Isn't that ILLEGAL?  The answer is no it's not illegal,   while the process might sound like its illegal all spying is, is doing due diligence. Lawyers perform due diligence,  police offers 'spy' when they pull someone over.    We as internet marketers use tools like AdPlexity to look up how other marketers are running campaigns to give us an idea which way to go.
My team and I personally do a lot of spying to stay on top of new offers that come out as well as angles, angles we write based on what we see while spying and sometimes from scratch like I did for my crazy COD campaigns promoting a skin cream.  I wrote a guide here how to come up with angles and we have a company that can come up with angles for you called Anglesaurus.
So now that you understand about why becoming a spy is so vital; let's do some spying using AdPlexity and learn how others run financial lead gen offers on native traffic sources!
You will receive a list of links from your AM – these are the offer links, they look like this https://gadstrax.com/?a=XXX&c=YYYY&s1=
What you want to do is open these links in the browser and arrive at the final destination, aka the URL of the actual landing page people will see once they click on your ad.
When I clicked the link I arrived at https://the-bitcoin-revolution.org/EN/BR/
We want to visit the link and write down keywords that are mentioned the most on the landing page,  doing it by hand is a lot of work so a great tip is to use a chrome extension like SEOQuake that lets you check keyword density (Other keyword density checkers will do too, but I've been using this one for 8 years).
To check the KW density with SEO Quake all you gotta do is click on the SEOQuake icon in the toolbar menu of your chrome browser, and then click DENSITY from the top menu bar.
For the page above,  the following relevant keywords jumped out for me (I say relevant because you want keywords you think people would type in to find these kind of offers, after all we are after intent)
1) Bitcoin
2) Profit
3) Cryptocurrency
4) Retire
5) Dream
6) Lifestyle
7) Formula
8) Bitcoin Formula
What we are going to do next is hit up AdPlexity Native first by going to native.adplexity.com and logging in, then we need to type in each of the keywords, then collect intel on the angles / landers people are running for these keywords.  On the left menu bar we want everything left default, only thing we want to do is select the days running and put it to a minimum of 10 days running.
On the top right corner,  we want to sort by the total number of hits received by selecting Received Most Traffic from the drop down menu.
TIP: When searching check the Translate ad descriptions into English to make it easier for you to understand what you are looking at.
Here are some of the ads I've found interesting from adplexity native: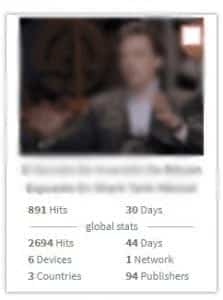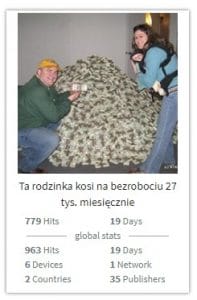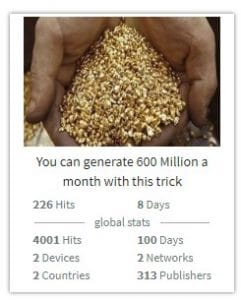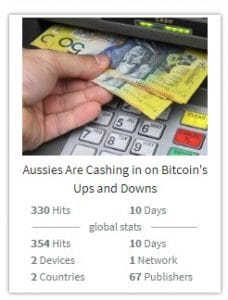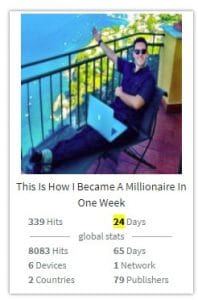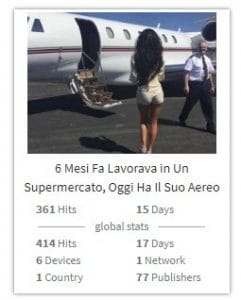 Next, I went to adplexity native ( i looked for landers that did well again applying the minimum 10 day running time, and sorted by the received most traffic option….I performed the same search using the keyword bitcoin and picked these lander ads:




The above ads & landing pages have done really well forfinancial lead gen offers. How do we know this? The answer is simple really, if they would've made no money the affiliates running these angles/ads/landers wouldn't have kept them running for days and spent tons of money on traffic. So how does this help us?
Well we have a few choices, we can Rip N Run like 99% of affiliates do and see which one sticks, or we can use the above as inspiration.
Since I know from experience you need to tailor your ads/angles/landers to the type of traffic you are running on, we want to edit these a bit and come up with our own angles.
Therefore we want to use the above angles, and come up with catchy messages people will click on for financial lead gen. If you are not creative, and have problems coming up with angles, be sure to check out www.Anglesaurus.com, they can come up with 10 angles for $100 bucks.
I came up with these using the spied ads as an inspiration, keeping in mind that i want them to click them as much as possible (aka high CTR) to get to my landing page!
BREAKING NEWS: The secret to making huge profit with Bitcoin exposed!
RED ALERT: Family in %country% earning $27,000 a month. Find out how!
NEW: (1) Weird Trick To Make $2732 per week!
Did you claim your $2983 check? Only 21 hours left!
Received $723.54 from TRUST Investor
Only 2 hours left to claim!
C) Landing Pages and You
Spying was awesome wasn't it? It's pretty cool how you can learn so much so fast thanks to AdPlexity that just goes out there and sucks in the internet and all campaigns with it. In the process we saved a ton of landing pages; and hopefully organized it well on your computer or cloud storage like dropbox or google drive.
The next step is to take a few of these landers, and 'clean them up'. What is cleaning? Cleaning is the process of removing malicious scripts from the landers placed in there by the affiliates that were running traffic to these landers.
BUT WHY WOULD THEY PUT VIRUSES AND MALICIOUS CODE IN THERE ATTILA?
This is also an affiliate marketing trick; marketers know there are spy tools, they also know there are a ton of lazy affiliates ripping and running stuff. So the smart affiliates out there place clickjackers and other malicious scripts hidden in the code so the untrained eye can't find it, and this way they will get FREE traffic from someone elses campaign.
Just imagine getting traffic for free, making money and doing nothing. This is possible if you do a lot of volume and your landing pages get spied and stolen by hundreds of affiliates 🙂 We had it happen in EU geos where we made 100% unique landers from scratch but that's another story.
Anyways,
The ripped landing pages need to be cleaned, and all this click stealer and other 'smart scripts' removed so we don't get our traffic stolen and visitors redirected to someone elses money page. You can do this yourself, if you got mad ass coding skills or simply hire Banners&Landers and they will do it for you for $40. (skype: bannerslanders)
I decided to take two landing pages from our AdPlexity spying, and also use one my rep suggested at Grabads.
Updated the angles to reflect the ones in my ads so there's no disconnect. What disconnect means is when you have an ad that says BLUEBERRIES FOR SALE! and then they click, and there's a web store with motorbikes. If you promise blueberries or something along the line, you have to deliver fruit… while it doesn't always have to be blueberries, it could be rasberries, the person that clicked is expecting fruit – same thing with financial lead gen – you promise wealth and to make money, so don't show em an angle where a housewife lost weight with garcinia!
Once the landers came back from the designers, it was time to upload them via FTP to our server, and check the links to make sure they work as they should.
I asked my assistant to add PingDom monitoring to the landers using check for string monitoring to make sure we get alerted in case the site goes down. You don't need to do this per say, but it's not a bad idea.
I saved the links to the landing pages, and proceeded to setup the campaigns on Voluum
PS: The above process can be applied to any vertical, not just financial lead gen. Grabads has a LOT of awesome offers spanning various niches; be sure to talk to your rep. If you decide to take the lessons in this guide and apply it to something else (not just copy everything like most people) the chances are you will see bigger success faster! And that is the truth my friends 😉
This sponsored guide was made possible thanks to Grabads. If you want your company featured where I take tons of time copy writing, sharing actual information that works and creating a very comprehensive guide like this that has the most amazing ROI for any CPA network looking for new affiliates, contact me via Facebook, Instagram, Email or skype: attilaodri
D) Configure Campaign on our Tracker (Voluum)
Hit up www.voluum.com and click on SIGN IN on the top right hand corner.
Enter your user pass and press login.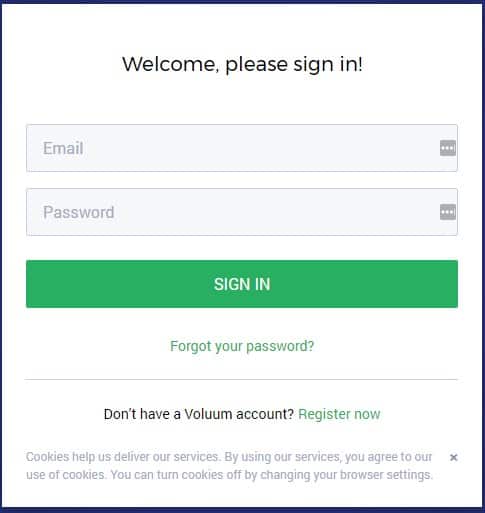 Once u logged in you should see the voluum panel.
Adding your Traffic Source and their Tokens to Voluum
Click on Traffic Sources on top menu

Click on Add New Traffic Source button

Under Trusted Traffic Source templates, look for your traffic source and click the LOAD TEMPLATE button on the lower right hand corner of the box. (It should auto populate all the tracking codes)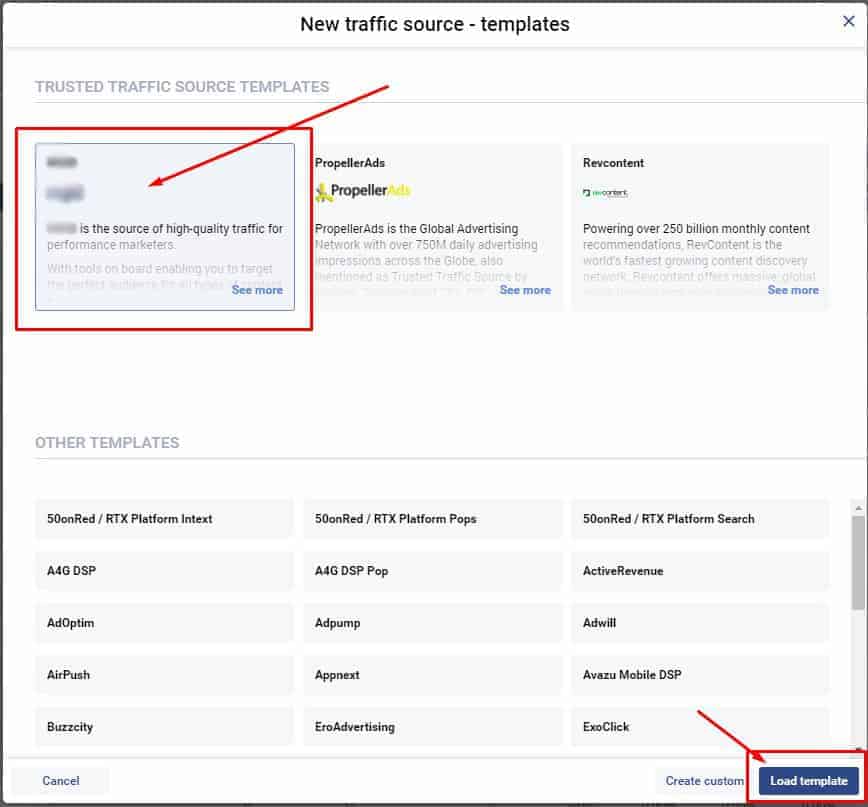 Press Save to confirm.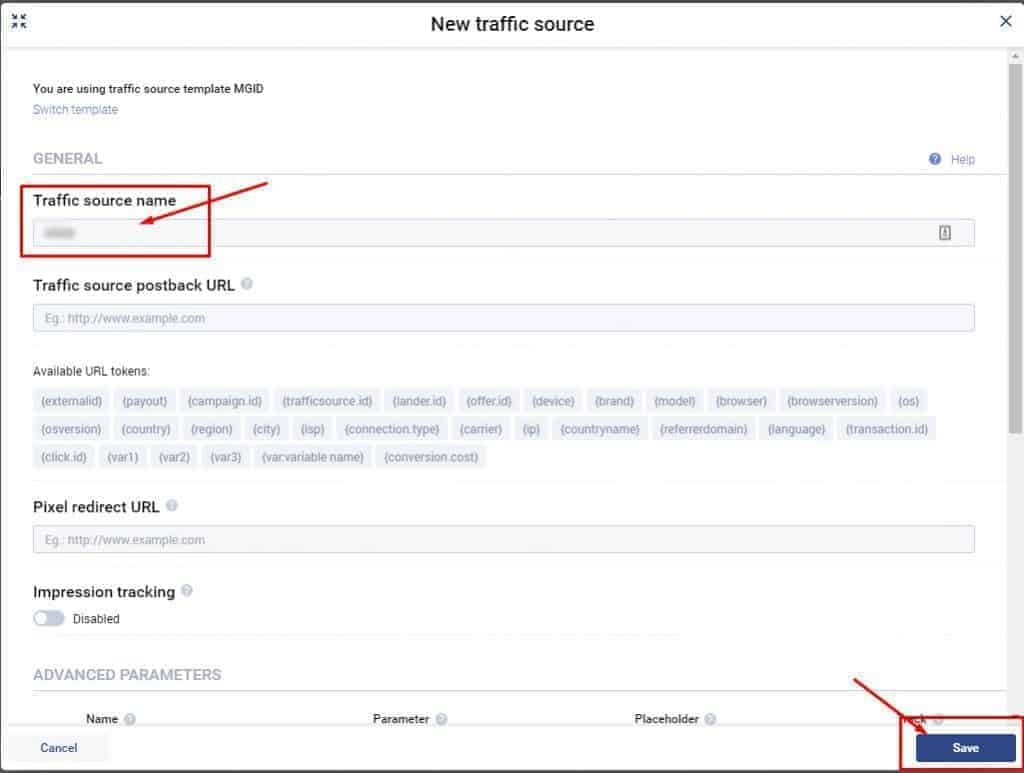 *If your traffic source is not there, you will have to enter the dynamic tracking tokens. Ask support @ the traffic source, or simply Google for Traffic Source Name tokens to get the tokens you need; these with help you with tracking so you know the adid, campaign id, and other variables needed to optimize.
Adding Affiliate Network Grabads
On the top menu click on Affiliate Networks, and then click Add New Affiliate network, and add Grabads like this:

Press the SAVE button to continue.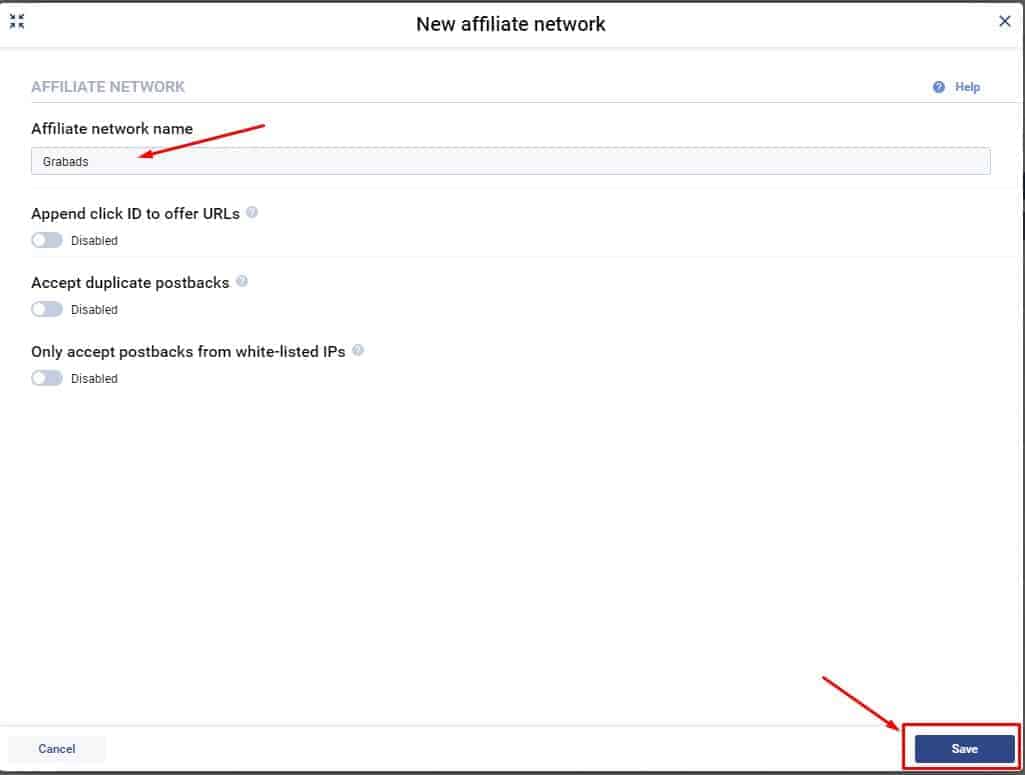 Adding The Offers from Grabads
On the top menu bar again click on OFFERS, and then click NEW OFFER. We are going to be adding in all the offers from Grabads that we're going to run/test.

When adding an offer, for offer name just put the exact same thing that's on GrabAds, for Offer URL put the URL you were provided by your rep, we want to pass the dynamic click token using the s2 variable since they use cake, and cpa networks hate if tons of random data comes on the s1.
From affiliate network select Grabads, for payout put in the ammount your AM gave you, and copy the postback URL to your notepad/notes/trello. You will need to give this to your AM to place so all the clickids are sent back to Voluum so you can see where the conversions are coming from.
From country tag select the geo you are running, and when its all done it should look like this: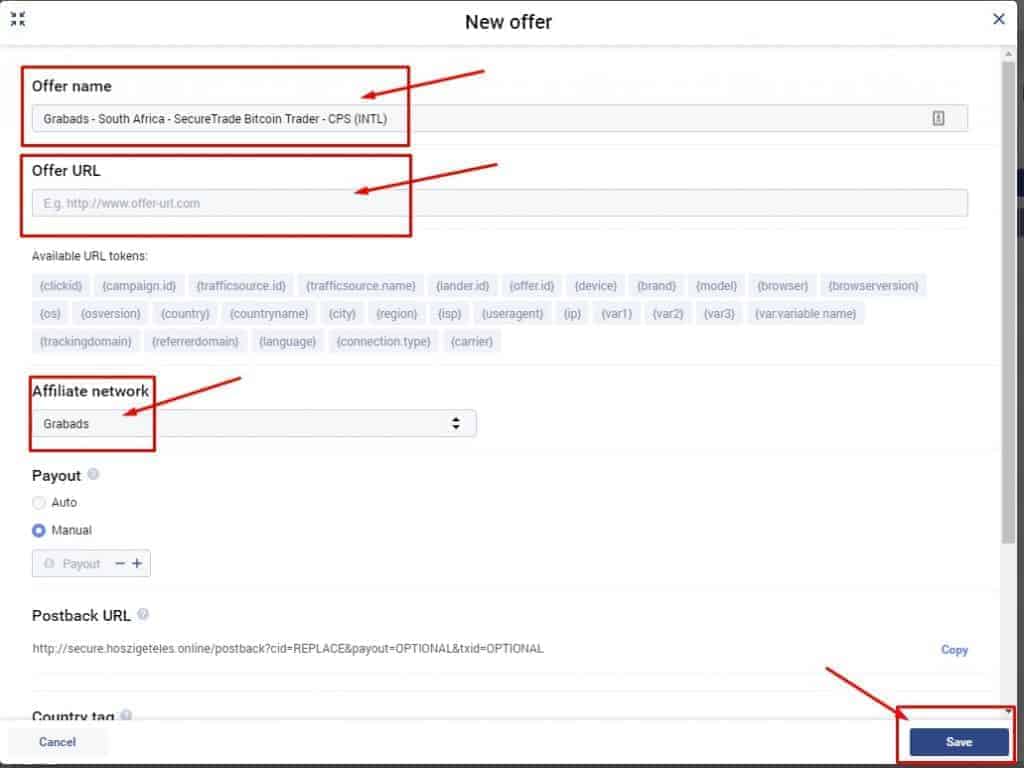 Press SAVE When You Are Done!
Adding the Landing Pages Banners&Landers made for us
We're on the top menu bar yet again (you're noticing a pattern by now, they made it super simple and you access all the important stuff through here…) Click on LANDERS then click the NEW LANDER button.

For lander name we want to put something that describes the lander well. For example Received $723.54 from TRUST Investor
for Lander URL, we must copy the link as is from our notes (remember I asked you to save the links once u uploaded the LPs to the server via FTP? you need em now!)
Number of offers, we have just 1 offer on the landing page so leave this at 1.
For country tag, put the country the offer is in; so if its South Africa, select south africa – basically the same country as you've selected when creating/adding the offers.
Press SAVE and we're almost ready.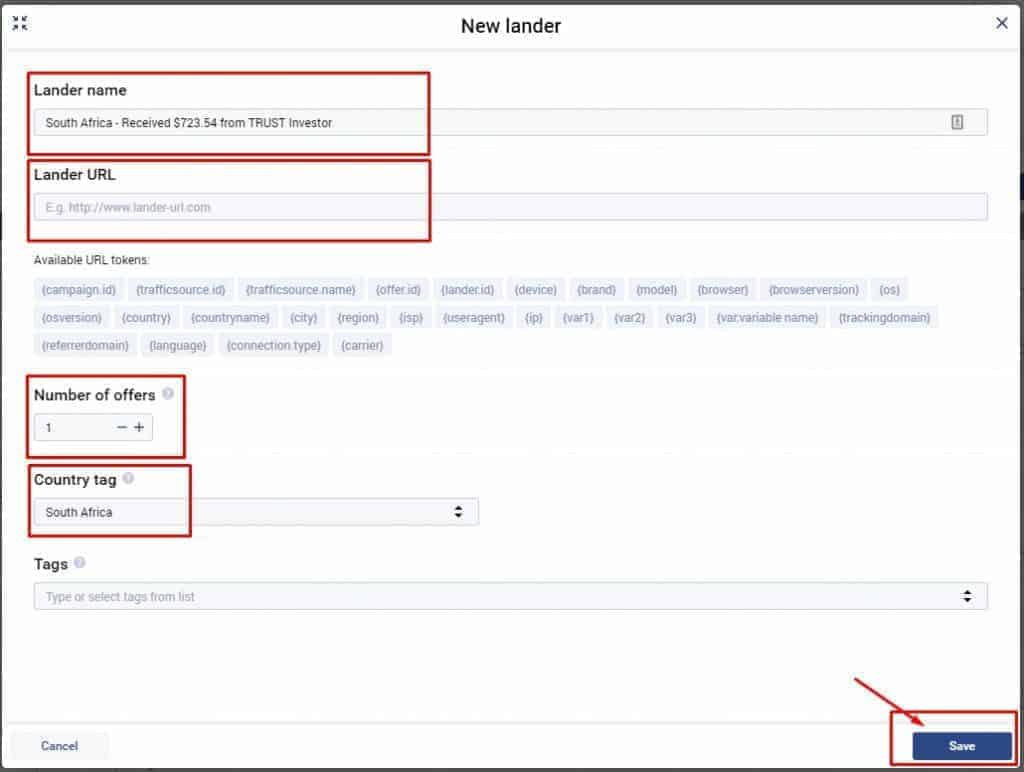 Creating the Campaign in Voluum
Now that we've added our Affiliate Network (GrabAds), we've got our Offers saved and the Landers are in the database we're ready to create a new campaign in Voluum!
Click NEW Campaign on the top menu

For Campaign name, we are going to use this format Traffic Source – Country – CPA Network – Offer – Angle #
so TRAFFICSOURCE – ZA – GrabAds – Bitcoin Code Angle 01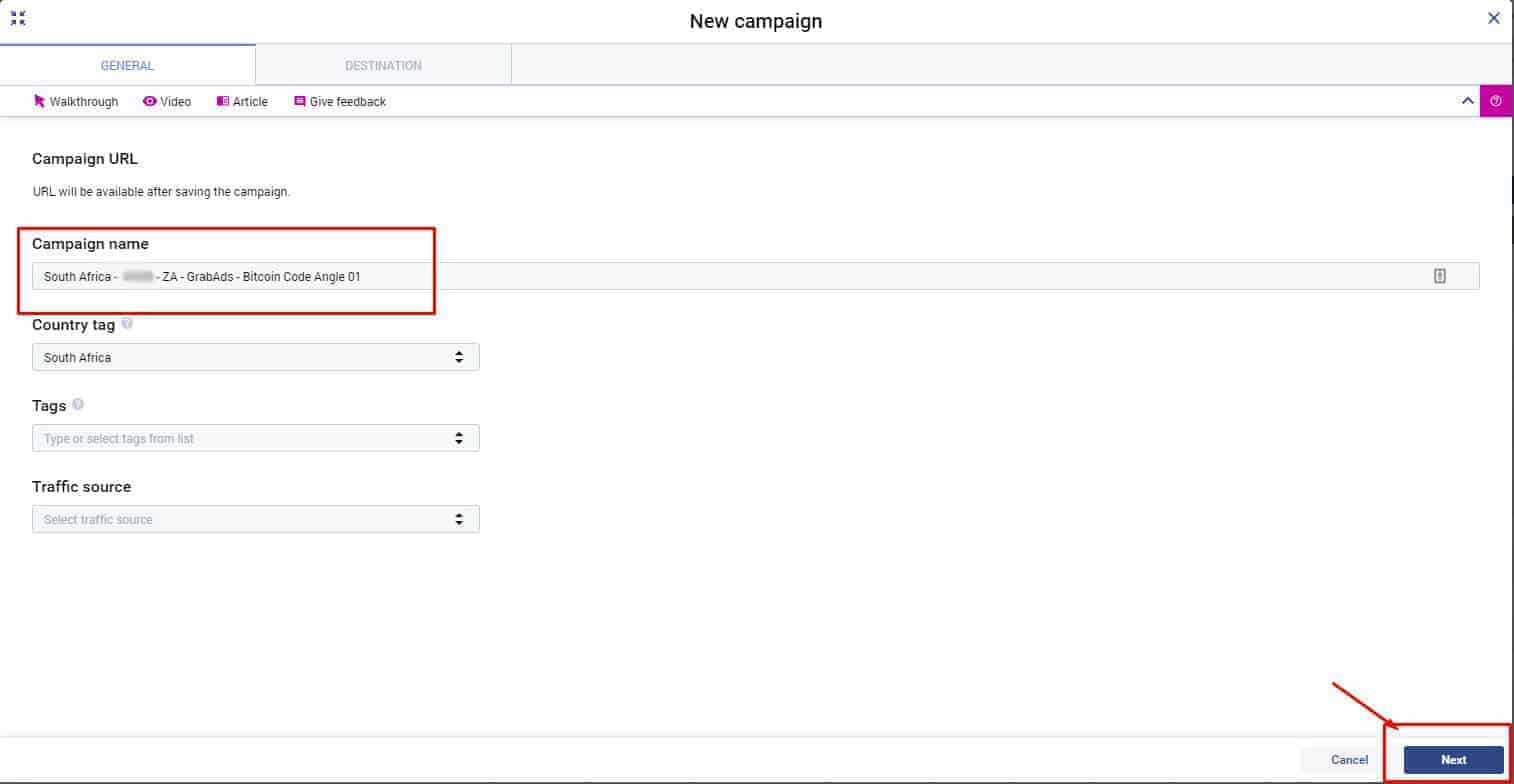 we're going to be testing 3 angles, so we will create our first campaign, then edit them and change the name of the campaign.
Advanced Trick: You can create a custom tracking variable called angles, and just run everything to one campaign but for simplicity's sake we're just going to do 3 different campaign URLs – one per campaign.
E) Setup our campaign on TRAFFIC SOURCE, and run some initial tests.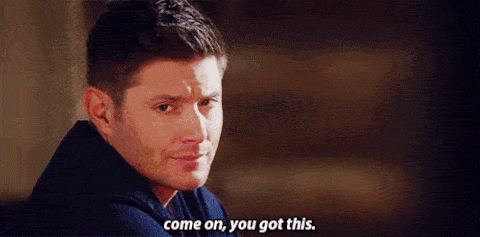 The next step is to setup our campaign in the traffic source. I won't get into how to setup a campaign as all the traffic sources have HELP sections where they guide you step by step.
For native I recommend Taboola, Outbrain, RevContent, Content.AD, AdNow, Yahoo Gemini .
Here's our ads for NATIVE campaign I will be testing:
NEWS ALERT: How to make lots of money with Bitcoin? 1 hr left
NEW: $27308 per week – Family reveals how they did it!
(1) WEIRD TRICK To Earn $2738 Per day! 17 minutes left to claim!
Did you claim your $2983 check? Hurry, only 2 left!
NEW DEPOSIT – Received $7239 from bitcoin fund. Claim now!
---
Setup the campaigns, and break them down into 3 different pieces. Basically one for mobile phones, one for tablets, and one for desktop.
Throwing them all into one campaign is an ultra bad idea because mobile, tablet and desktop users behave differently, screen sizes are different, the experience is different so that's why its just best to split them all up.
Name the campaigns something like this, changing the country accordingly (we are doing CA, ZA, UK) but here's the one i did for ZA – South Africa:
ZA – financial lead gen – GrabAds- Native – Desktop
ZA – financial lead gen – GrabAds- Native – Tablet
ZA – financial lead gen – GrabAds- Native – Mobile
You can run them all into the same campaign on Voluum, as it can easily be sorted by device type there.
For the budget allocate $25 dollars per campaign, some traffic sources will let you set a daily budget of $25 while others will allow you to limit based on the total numbers of clicks maximum you want per day.
To get an idea of what price to bid, use the available tools that give you traffic insight on your network or talk to your account manager at the traffic source -or- email their support team and ask what is a competitive bid to start at that will get you spending all of your budgets.
If there is an option to break up the traffic to deliver it spread out over 24 hours make sure that option is checked.
Once you created your campaign and uploaded all the ads; then you gotta wait for approval. Once that happens, observe the traffic, so if things are working OK.
You can do this best by use a proxy server like HideMyAss to get an IP in South Africa, then visit the voluum link and follow the process flow.
Important Note: Native traffic sources are super, duper finicky when it comes to approval. They employ humans to review ads/landing pages aka entire campaigns. This is prone to problems because every human reviewer interprets the policies differently, so even though you spy and find stuff running on that traffic source, and then you try and run that, they might disapprove it.
Here's a very useful Tip we started using due to this reality; when spying on Adplexity, you will see ads that are running for financial lead gen. When you rip these ads, make sure you save the landing pages using Chrome or FireFox's save complete website function, and upload them to your web host without touching it. DO NOT waste your time getting the landers edited by B&L and click jackers removed, and your own links added. Get a bunch of them up, and see which ones get approved. Then talk to BannersLanders and get the ones that were approved cleaned up and your links added in, and simply upload them to the same path as the unedited landers. I know it's sad you gotta do this, but its the solution vs banging your head against the wall wondering why the same landers that others are running get approved and for you they get rejected.
Also, having a point of contact at the native networks who you can hit up on skype or phone can go a long way to get things going smoothly. Don't say I didn't advise you properly 🙂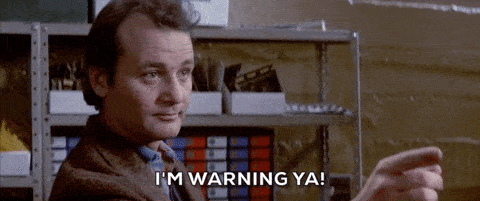 F) Look at our initial data and do first stage of optimizing (picking the best creative)
By this stage, you have found ads/landers that get approved on your traffic sources and you've let them run to collect data (hopefully) – If you didn't get any traffic, it's most likely because you are bidding too low, make sure to increase your bids by 20-30% then wait a few hours and see if traffic starts rolling or not, if not then repeat until you start getting a good flow of visitors.
There are a million and one ways you can run a campaign, native sources have tons of bot traffic through shitty ass placement so it was important for me to not test a ton of variables from the gate; rather find my best creative first based on CTR and that is what we are doing in this first step.
Login to your traffic source and get to the main screen where you can see your campaigns.
Here look for your campaigns, and click to see the stats/reports – you want to bring up the screen where you can see the CTR for each ad.
We want to have at least 100 clicks per ad, and see which has the highest CTR.
We are going to leave our highest CTR ad running, and pause the others. This will cause the adverse effect that we are going to get more visitors to our offer page. Which will increase our chances of a conversion and that is what we want.
If you start receiving conversions by now, then your offer is truly bad ass. Be sure to split test different financial lead gen offers as Grabads has many, they work with the top advertisers exclusively. In the next step we're going to add prelanders, and that will help increase the conversions.
G) Optimizing further, and playing with zones!
Zones, zones, and zones. Oh the secret sauce of native success!
There are good zones, and bad zones, sort of how there are good and bad placements on Google Ads. We find them by buying data, and looking at the data to see which zones are giving us real visitors, which ones are just draining our money with fake bot traffic.
Everyone has different criteria to judge which is a good zone or a bad zone. The ones we use is realistic numbers, what is a good landing page CTR for the traffic source? Which zone is giving outrageously high LP CTR's? – It might be a bot infested zone. Which one is giving next to no landing page CTR's? Again, could be a bot infested zone.
Forget about asking for people for Block Lists or Whitelists, people are selfish they won't likely share -or- they might share the wrong placement IDs with you that are actually bots to fuck with you. Affiliates don't want competition. Lucky for us there are spy tools to get this info!!! Adplexity Native to the rescue baby!!
Check this super neat trick out to FIRE UP your camps for SUCCESS!!
Login to native.adplexity.com and type financial lead gen in the search box, then select sort by received more traffic. Now you'll see a buncha financial lead gen ads on here. What you wanna do is click on the ads and open them up in a new tab…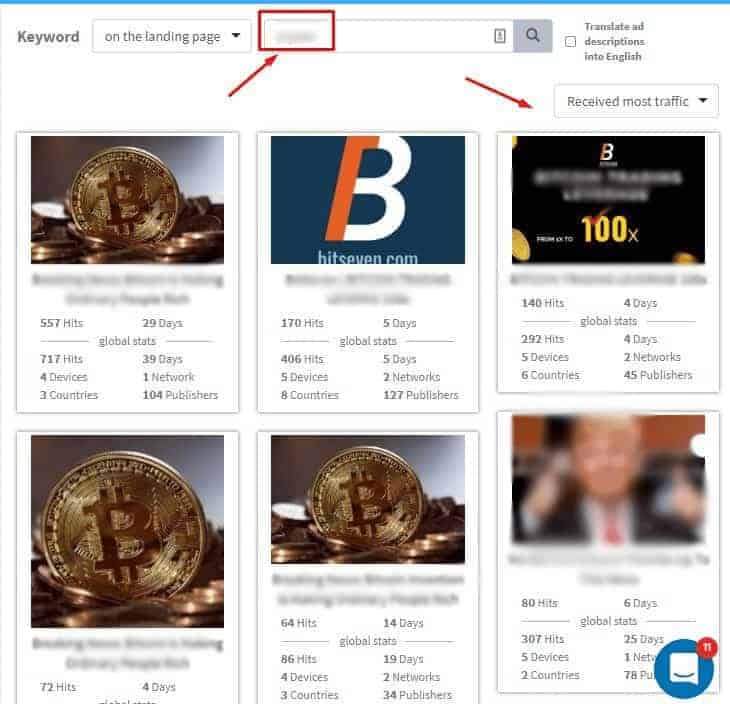 After clicking an add and scrolling down, stop where you see placement IDS. This is the 'whitelist' you want to build out, so just copy and paste the placement IDs and then build your own whitelist.
You use this whitelists by editing your campaign, and pasting the list of zone IDs and only targeting them. The theory behind whitelists based on spy tools is that the ads of your competitors ran here the longest, so they must be good / converting else they would've blocked them!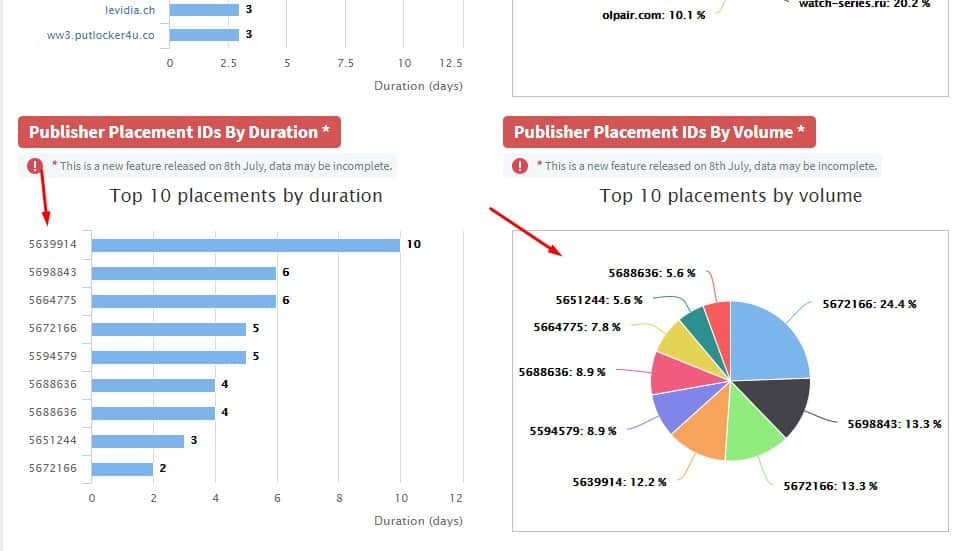 Now, the above is one way – building a whitelist by using a spytool like native adplexity.
There's also the RON method, which is not for the faint hearted. It requires way more testing budget initially to build your own white lists and block lists, because you are going to do RUN OF NETWORK, aka show your ads on every single site the ad network has traffic for in that geo. This is where shitty zones with tons of bots could milk your budget and take your money FAST if you are not careful. BUT, lucky for you, there's a secret tool super affiliates use to automate the blocking of shitty ass zones, and creating the white lists.
Oh they are going to hate me for telling you, because this is truly what the big 7 figure guys use out there in the USA… but the tool is called Drive Ads!! I am not going to write a step by stepper here on how to use it with your native camps, they already done that in their help section, but it is awesome!!
H) Ideas on Scaling your winners to make more money
Sadly, a lot of the paid masterminds out there for $5000,$10000,$15000 NEVER-EVER TELL YOU what I just told you about. HOW TO START, HOW TO FIND WORKING CAMPAIGNS, AND HOW TO GO FROM MAKING ZERO TO MAKING AT LEAST A FEW HUNDRED BUCKS A DAY!!! You can thank me for writing this super awesome, and detailed guide that teaches you all that for FREE!! 😉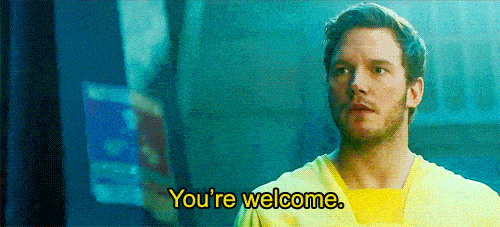 Anyways, ofc we don't start building a house at the roof, and scaling is all about the roof. But if you followed the guide from A till now, you should be onto something anyhow — but when you hit the winners HOW do you scale it!?
First of all, the very best way we scaled in all my past winning campaigns was staying at the same traffic source, and taking our winners into every single geo/country we could get the offer in!! So if you start financial lead gen in South Africa, Australia, talk to your rep at Grabads, ask them what other English speaking geos do they got?? Give me the list!!!
Now setup campaigns using the 3 split method (Desktop, Mobile, Tablet) i've thought u above, and set it up for every single geo, grab the placement IDs using native adplexity and launch on whitelist method if you are limited by your financials, or just go all out on RON and use a tool like DriveAds!
This method works amazing, but here's my secret, I always go a step farther, I am not a 'lazy affiliate' so rather than focusing in on ENGLISH language, I will goto wikipedia and research in the countries available for the offers, what other languages do they speak!? Do they have the offer pages in these languages? YES?! === GOLD MINE!!!
So while others are launching say financial lead gen in Canada using English, I will launch financial lead gen in Canada in FRENCH!!! Cha Ching!!!!!
Okay, so now I gave away a real working secret! We've been using this for years with our mobile app camps, our trial camps, our casino and now our financial lead gen campaigns!! BTW: Grabads has all those kind of kick ass offers, so talk to your rep!
NEXT SCALING TIP!!
Scaling winners to other traffic sources – this can get tricky because policies differ, ad sizes/wording restriction differ, so you really should take your winners and set those up, see which one gets approved first and also look into your spy tool and learn what other camps are doing good there, and test those out as well.
All my success in the past was a direct result of taking action, if you just read this guide and don't actually take action you will never make a cent. When I was running the crazy trial campaigns a few years back, we were consistently launching and re-launching and that is how you get to five figures a day!