If you want to promote the top affiliate offers on FB, but scared of the rampant Facebook ad account bans.. read this.. it's white hat lead gen with a twist!
You can watch tutorial as video: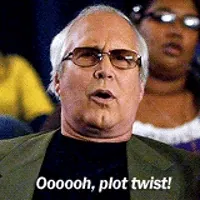 This is what I like to call THE TWISTED LEAD GEN METHOD (and it works best with ultra high payout offers like the ones from Supremedia)!!!
Everyone knows that FB is paranoid, they are insane. They are just ban happy and will disable everyone no questions asked, with no second chances. Yes, sadly the situation has gotten so bad mom & pop businesses are getting the boot for no reason.
That's why it's important to adapt, because we need to survive especially now during these hard COVID-19 times.
There's a ton of affiliate offers out there (if you check OfferVault.com, you'll see over 10,000 listed!) that do well on Push, Native etc, but they'd do way better on FB.

Problem is, if you wanna run it.. you'll get banned even before you turn on the cloaker.
YES, FB knows intent and cloaking isn't the one stop magical solution like it was years ago. In fact, these days cloaking is short term and the big super affiliates you hear about have FB ads account systems so expensive, they spend probably $50,000 per month just in COSTS to have accounts at the ready for launch each day.
I know most people do not have these insane kind of money to invest and build out an account system, so what we can do?
Introducing our "mini account system"
There's a ton of account sellers these days (we can thank ZUCC for making it this difficult that it created a massive market of account sllers) … you can find some quite easily, I won't get into it because its against STM policy… but..
Generally speaking you will need two BM's.
And you will need 3 controllers.
What are BM's?
They are business manager accounts.
It's amazing if you can verify one with your real company details.
What are controllers?
Controllers are the 'people' that you add to your business manager to create ads/etc. You need 3, and all of them must be added as ADMIN with full privileges just because, FB might come along and restrict advertising for a person at random, so you need to have backups.
You can buy aged profiles that are ideal for this, but they will restrict advertising and ask for ID verification right away most likely. So buy from a seller that can get you the ID of the user.
The best is to have 2 "fake" accounts, and 1 real user (like your grandma, or something) added in as backup.
What's next? How to hook it all up
Remember how we have TWO BM's? This is a protection layer, because FB is so random, we cannot count on it. Even if we think we're 100% compliant, chances are they will find something and ban us.
The biggest success on FB is your PIXEL. To protect our pixel, we create it on our 2nd BM. Then we share our pixel to our main BM where the ad accounts are.
So if We get ZUCCED, our pixel is still OK, and we can get another 'main' BM and share it there. Our data is saved, and our pixel is primed.
That's why you need to do this clever trick.
You can also do something similar to protect your pages. Generally FB these days wants pages with at least 1000 likes and in good standing.
Now that we have our FB system it's time to goto step #2.
The landers & funnel and LEAD MAGNET
I've used BannersLanders to create me a simple opt in page that's responsive, and a thank you page. They also helped create amazing eBook covers for my 10 different lead magnets.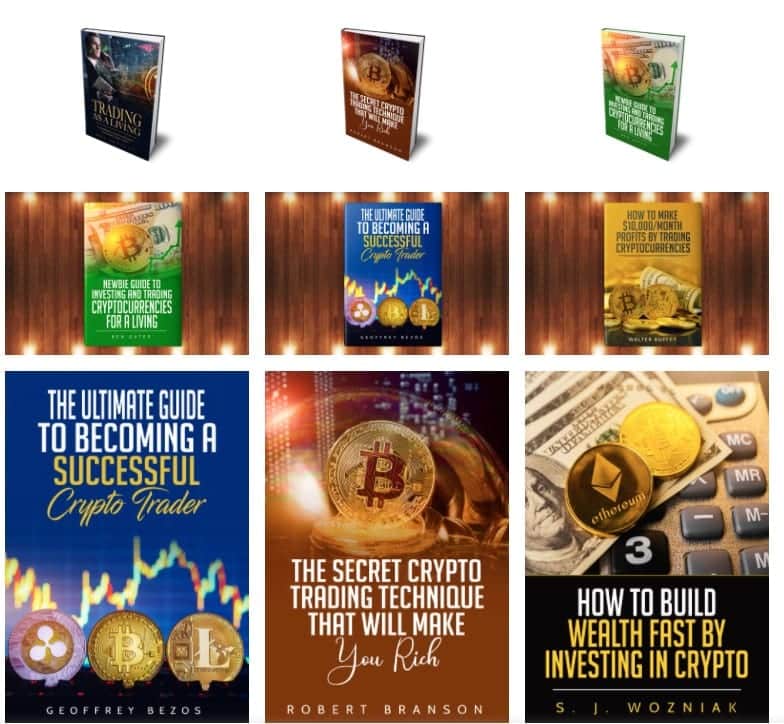 What I do first is brainstorm lead magnet ideas for the niche.. if I'm running finance offers from Supremedia then I am going to hop on to Amazon and see what investment books are doing well, borrow their titles, re-write em and then get B&L to create me ebook covers..
Then I just re-use the exact same landing page and thank you page, changing out the ebook covers.
This process takes around 1 week to prepare, you need to spend a day to brainstorm and figure out your plan and after that give the materials to be designed to Banners Landers, they will do it in 3-4 days.
Once all the creative materials are back, upload it to your server and tie it in with your Email system. (I use get response, aweber is also good.. avoid mailchimp, they changed their policies and ban affiliate marketing now)
Initial Facebook Ads Setup GOAL: Determine best lead magnet with lowest lead cost!
My first FB ads are going to be about establishing the best eBook lead magnet for my funnel, I want the one with the lowest lead costs. so I create 10 different adsets, and target my most ideal customer type (that likes investing). Audience size around 1-2 million..
I make 10 adsets (one for each leadmagnet) and $20 per adset budget. I run it for 3 days.
I configure the FB pixel to fire on these events
-Fire PageView if visitor stayed on opt in page for 5s or longer
-Fire AddtoCart if visitor clicks button on opt in page
-Fire LEAD if visitor opts in on my lander
*Remember success on FB is about priming your pixel and that means feeding it data, all kinds of relevant data.
I will run this for 3 days… after that analyze which ones are my top 3 lead magnets.
Ill pause the rest, and run the top 3 lead magnets for 3 more days to see which one is the ultimate winner.
Once I find my winner, that's when I go and create the lead funnel and start adding the bells n whistles.
OK NOW after a week or so, I know which lead magnet is the best… aka gets me lowest lead cost..
I will get the eBook written, or buy a PLR and then modify it so it matches the context of my lead magnet books title…
I am going to now load up the PDF with tons of banners on every single page, some in the footer, some in the header of the page…
This is where the magic happens…
I can add AGGRESSIVE banners that aren't allowed ANYWHERE ON FB on my own backend like the thank you page and all after it!!
No one controls me at this point, since its my own funnel. So find the most aggressive banner ads, and pop em in.
I use RedTrack to tag every single link in the ebook so I know which banner from what page sent the click and conversion.
ADDING MORE $$ BOOSTERS TO THANK YOU PAGE
The thank you page is where you can get the most conversions right away. TO stay compliant don't add any text that they might flag, instead use really aggressive banner ads in 300×250 size (google ad sizes), and link these off to advertorials that are also aggressive hosted on your same domain.
What I do is setup a/b tests on my thank you page, so I am split testing which banner gets the most clicks and which ultimately converts the best. With the multi layered tracking available in RedTrack, you can monitor your entire funnel like with FunnelFux but for cheaper.
TIP: Create your own PUSH DB and get people to opt in on this thank you page. It will allow you to advertise to them later for free using your own push database!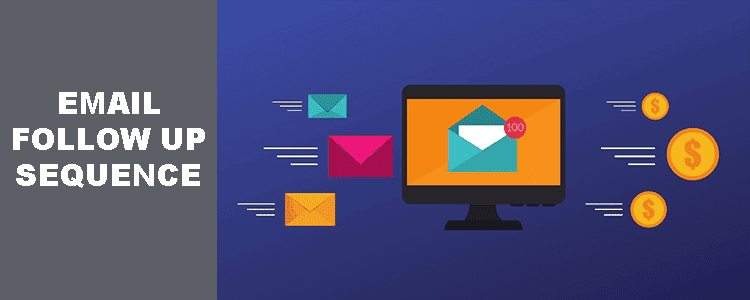 The beauty of all this 'compliant' way of running stuff is that you 'own' the visitor. You got their email, so you can hit them again and again.
We like to setup an automatic email sequence that will be sent to the user every 24h with more tips and tricks related to the lead magnet. In every email we promote something through the PS: section,
like
PS: Did you hear XXXXXX made a killing just last week when he invested into YYYY? Read the story and that goes to an advertorial 😀
You get the idea..
Another cool thing you can do in email is encourage conversation, it actually helps with deliverability and open rates.. so ask Q's and get them to reply to your email.
Later on, you can also add another lead magnet to your email sequence to get their phone #. When you get their phone # you can then do SMS marketing to them!
BONUS: How to recoup your costs that you spent on the leads!
With redtrack you can track who converted, where they came from exactly and how much they are worth to you. But what about the others that don't convert, don't open your emails?
You can sell their data (disclaimer, if they accepted your terms & conditions)!! These people (in our case) are interested in investing, and there's tons of companies wanting to buy email addresses of ppl interested in investing..
Depending on how fresh or exclusive the data is, sometimes you can cover your lead costs just by selling your data.
IN CONCLUSION:
The twisted lead gen method works great, because you're 100% compliant on the front end, and you won't get ads reported. In our experience you actually get a lot of positive comments and social shares for stuff like this, so FB loves that stuff.
The beauty from affiliate marketer's view is that you can run anything without ANY policy issues in the backend. You can use the best ads from 2015 to KILL It in 2021 and beyond!