Do you look at every ad you come across? Most likely the answer is no. Why would you! You only take a good look at those who catch your eye. A lot of prep work and planning goes into making the ideal ad for your business. This is where performance-based marketing comes into play. [1]
Performance-based marketing is a big part of digital marketing programs. It is as it sounds – marketing based on performance. The performance is some kind of measurable and desired result. It can be anything from leads, to sales and downloads. At its core, it is a combination of paid advertising and brand marketing. The difference is that it is only paid out once the desired actions take place. It's a pay-per-sale system. [2]
In some ways, it is like affiliate marketing. You could even say that affiliate marketing is a subcategory of performance marketing.
The system is simple. Usually, 4 groups are working together.
Retailers or Advertisers
Affiliates
Affiliate Networks
Affiliate Managers
Retailers usually look to promote their products through affiliates. Affiliates act like marketing partners and they help advertise and sell the product. Affiliate networks help the affiliates with extra information and content like:
Banners
Promotions
Payouts
Tracking
And much more
Affiliate Managers act as the main driver between affiliates and retailers. They are what keeps things together and working in harmony. They can be in-house teams or specialized agencies.
Guarantee success by using them together. Combine them all for the best effect. But for any of this to work, you have to have a robust performance-based marketing program.
Affiliate marketers are always looking for performance-based marketing programs that will help them increase their bottom line. There are many performance-based marketing programs available, but it can be difficult to find the ones that provide the best return on investment. In this article, we have compiled a list of some of the best performance-based affiliate marketing programs in 2021!
(This list is in no particular order)
SupremeMedia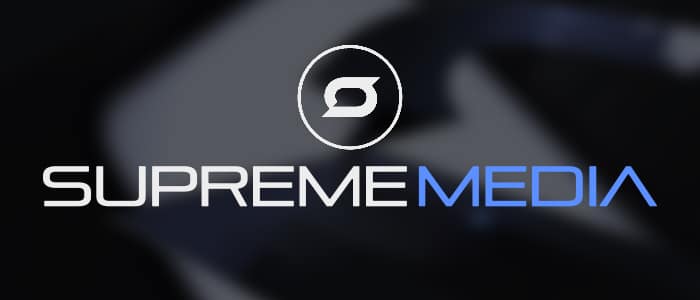 The best and most reliable name in Financial Lead Generation

If I had to recommend just one CPA network out of the thousands out there, it'd have to be SupremeMedia. Why? Not because of their exclusive offers or great payout schedules, that shit's cliche these days.

Rather because these guys will value You. They will treat you with the most amazing respect and support and help you achieve your goals by providing anything you need to make things happen. That's unheard of elsewhere.

SupremeMedia believes in forming long-term partnerships, they share my philosophy that working with the best people will make life easier in the long term.

If you need Facebook Ads accounts because you got banned, they got you covered. Need custom domain so no one else can screw up your optimization process or potentially get your domain blacklisted by Chrome? No problem. Have an idea for an offer and you want to make it happen? These guys will be there!

If you need help scaling a winner, they can pay you every day to have enough bankroll.

Don't want to invest your own money but you know how to launch profitable financial lead gen campaigns? They are open for JVs too!

ClickDealer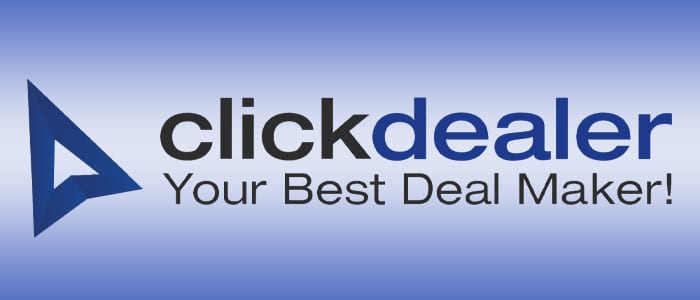 ClickDealer was created in 2012 and they have carved a place for themselves in this competitive market. They are primarily focused on solutions to fulfill performance-based marketing goals across the industry. They offer a full range of services to help publishers, advertisers, media buyers, and agencies. They are famous for their high standards and are often ranked amongst the top affiliate networks.
Their top-performing verticals are:

Impressive landing pages offering major retail chain gift cards and the latest gadgets. People love these things and the profits speak for themselves.

Promos and bonus programs from all kinds of sellers. There is a big variety of them to pick from. You can go from anything like Aliexpress to Jumia!

Dating & Social Networking
Dating is always popular. Here you can find private deals and competitive rates for niche offers. If you have a niche in this vertical, you will feel at home!

Gaming and Social Casino are rapidly gaining in popularity again. ClickDealer offers exclusive offers with a huge stock of creatives and flexible payment models.

One-click flow offers and tons of angles to explore.

High-rate CPI offers internationally renowned applications.
They have over 40 billion ad impressions monthly, around 15k direct offers and exclusives, and work in over 180 GEOs. [9]
Share A Sale
Perfect for new and established affiliates looking to promote products
If you want a reliable affiliate network look no further than ShareASale! They are on the market for over 20 years and they offer a lot of things other networks don't. They have around 4500 programs and merchants that you can use for a wide variety of products. Some of the types of products available are accessories, clothing, art, computers, automotive, and even dating services. ShareASale offers several performance-based marketing options, including performance payouts based on your sales conversions.
Products found on ShareASale are usually from small and medium enterprises. You won't find many big brands on here, and that's a good thing! Big corporations can be tough with their selection process so medium and small businesses are the way to go! Their commission rate is on average from 5% to 20%. It varies by the merchant so you need to check on a case-by-case basis.
Signing up for their service is simple and relatively quick. Account approval usually takes only a day or two so you should be up and running in no time!
With these features, it is perfect for new and established affiliates looking to promote real products.
In 2017 ShareASale was bought by Awin. The site remains the same as before but this might change in the future! [3][4]
ClickBank
For affiliates who promote physical and virtual products
Clickbank is the largest and one of the oldest networks online. This affiliate marketing platform provides access to a wide range of promotable products. No matter if you want digital ones or physical ones, you can find them on ClickBank. It is a great platform for niche products as well.
The network is easy to join and get started. But watch out, not all of the products in here are of great quality. You will need to do some research on them before promoting them. People don't want to buy bad products so don't even try to sell them. You will lose money quicker than you think! Luckily they offer a money-back guarantee so if you aren't happy with their service, use that to get a refund.
I enjoy ClickBank as I had some great experiences with it. Their website has an old design and it takes me back to the good old 2005 days. Their commission rate is solid, they have a wide variety of products, and it just works! Just watch out for those awful and scam products!
You can even find my guide on how to set up ClickBank offers here > https://iamattila.com/media-buying-101/voluum-pricing-review-alternatives.php#How_to_setup_Offers_from_ClickBank_on_Voluum
[5][6]
JVZoo
The ultimate ClickBank competitor
JVZoo has been around for a decade. In that time they managed to grow their business from a small-time network to one of the greats. They mostly compete with ClickBank so far they are doing great. They have over 800,000 affiliates that use the network daily.
Signing up for them is simple. You enter your credentials, verify your email, and pick your payment processor. No waiting for weeks or months for activation. It's all simple and extremely fast!
On JVZoo you won't find any big brands. It's all niche products and brands that are highly competitive. It is somewhat similar to ClickBank, content-wise.
Their commission rates vary by the merchant but they are highly competitive. They offer mostly digital products, but you can find things like training, financials, and AI products as well. Unlike some affiliate networks, they are fully compliant with most laws and regulations.
Their biggest weakness is their wonky reputation that is mostly a bunch of BS. If you want to give JVZoo a try, you won't regret it!
Amazon Associates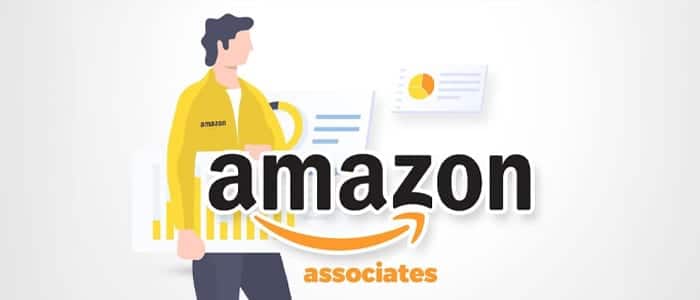 We all heard of Amazon. Most likely most of us used it for ordering something. I know I did and I still do order all the time. It just makes shopping for things easy. This is the same thinking behind Amazon Associates. Make affiliate marketing simple and easy. Amazon pays based on a percentage commission for all sales that result from the web traffic generated by your content.
Signing up is simple, but you have to wait for approval before you can start. Amazon affiliates are great for beginners as if you don't manage to sell anything. You don't have to pay for anything as well. No fees. There really are no downsides to using it.
Getting big on the network is hard as there is a lot of competition. The margins aren't the biggest as well. You can expect up to 10% commission, but it is usually lower. Some of the networks on this list offer more money per sale but they are also much riskier.
If you are a beginner, Amazon associates should be a great start! [8]
Rakuten
As an online retailer, one of the things that really sets Rakuten apart is its compelling performance-based affiliate programs. It isn't just about getting traffic to your site or having conversions on a sale – it's also about what happens after a sale.
Rakuten gives affiliates the opportunity to start earning money from their site traffic immediately and is going one step further by being committed to rewarding performance throughout the customer journey – after all, if you are generating sales for Rakuten through your blog posts or social media channels then you should be rewarded for performance.
With Rakuten's performance-based affiliate model, there are no monthly fees involved – you only pay when you make a sale and the amount that is paid out to affiliates varies depending on which product or service it relates to (this can vary by country). Affiliates don't even need their own products in order to start earning – they can receive performance fees from Rakuten's affiliate program for products that are sold on other eCommerce sites.
Affiliates can also benefit from commission-sharing opportunities with their own customers, too. This means that if you promote a product through your site but then one of your readers buys it, you could still get performance-based commissions on that sale.
MaxWeb
MaxWeb is a self-service performance-based marketing affiliate network. They specialize in maxing results for affiliates and advertisers. What this affiliate marketing jargon translates to is a great, reliable, and valuable service.
They are a relatively new network, so they have everything to prove. They are always improving and adding new things for their members. It's a great network if you like working with smaller and more personalized networks.
They are all about customer service. They have constant customer support and even skype groups where members offer exclusive offers and tips. They offer great commissions and solid offers.
AdCombo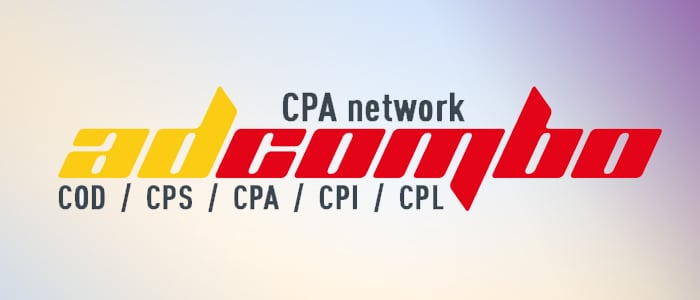 If you are in search of a reliable CPA network, AdCombo should be one of the choices you should consider. I first heard about them around 5 years ago. I didn't quite trust them at first but soon my friends had great experiences and then I gave them a shot as well. They surprised me and they are still one of my favorite networks! If you want a great performance-based marketing program, they are one of the best for sure!
They have custom tracking software and management tools that enable amazing things that other networks just can't offer. Their in-house platform is one of a kind. They offer real-time, reliable, and user-friendly systems. With them, you can be sure your traffic and clicks will be optimized to the max!
They have exclusive offers with high payouts that can't be found on other affiliate networks. They offer localized funnels as well. That means landing and pre-sale pages in over 40 languages ready at your fingertip. They make translating easy by having native translators for 44 languages. AdCombo is a great performance-based marketing program and you should try it out.
You can check out what I had to say about them before right here! > https://iamattila.com/cpa-networks/cpa-network-review-adcombo-and-why-they-rock.php
A4D
I have a special place in my heart for A4D. I met the owner, the legendary Jason Akatiff back in 2013. His ethic and writing inspired me to try harder and learn more from him and people like him.
Back to the network…

Ads4Dough or A4D is one of the oldest CPA networks out there. They are located in San Diego and they are one of the best companies at what they do. They are one of the first performance-based marketing programs on the web.
They are optimized for all kinds of affiliates. From the small ones to the big fish. All are welcome and all have a place with A4D. They have great managers that can help you with anything you might need for your campaigns. 
They have very good offers that you can promote as well. They offer CPA, CPS, CPI, and CPL offer types. Their most popular verticals currently are:
E-Commerce Offers
Biz Opp offers
Game offers
Health offers
Fitness offers
Beauty offers
Finance offers
Downloads Offers 
They also have cool things like referral programs and easy payments. They can transfer by check, wire, or direct deposit.
If you ask me A4D is one of the best networks on the web and you should check them out for sure! [10]
Conclusion
Affiliate marketing programs come in many different shapes and sizes. Some of these affiliate marketers pay based on the number of clicks their ads receive, while others pay based on sales conversions tracked through a special URL or code that is included with each campaign advertisement. Affiliates who use performance-based marketing also tend to enjoy higher performance rates and better ROI than affiliates who use other types of marketing techniques.
Affiliate marketers must make sure to pick the best program that fits their needs. The most important factors in choosing an affiliate marketing platform are reliability, commission rates, ease of use, and support. Affiliates also need to decide what types of products they want to promote. There are many affiliate marketing options to choose from so it is important to do research before choosing one for an affiliate marketer's website.
These marketing programs are getting more popular each year. They can be incredible tools that bring value to the relationships between affiliates and third parties.
Get the most out of your advertising efforts with performance-based marketing. Optimize left and right and use the right services to help you out. Utilize Custom audiences, catchy headlines, and good advertising platforms. They all need to be a part of your campaigns!
What tactics do you use in your performance-based marketing campaigns? Feel free to share your own experience with us!
Sources:
[1] https://neilpatel.com/blog/performance-based-marketing-win/
[2] https://www.bigcommerce.com/blog/performance-marketing/#is-affiliate-marketing-the-same-as-performance-marketing
[3] https://www.authorityhacker.com/shareasale-review/
[4] https://neilpatel.com/blog/affiliate-marketing-networks/
[5] https://neilpatel.com/blog/find-profitable-niche-affiliate-marketing/
[6] https://www.magnet4blogging.net/clickbank-review/#:~:text=ClickBank%20provides%20all%20the%20necessary,cost%20digital%20products%20with%20upsells.
[7] https://www.authorityhacker.com/jvzoo-review/
[8] https://www.nichepursuits.com/amazon-affiliate-program-review/
[9] https://www.bloggersideas.com/clickdealer-review/
[10] https://ucompares.com/ads4dough/