In this guide I'm going to show how to find the best and most profitable Ads and Landing Pages on Facebook with MagicAdz.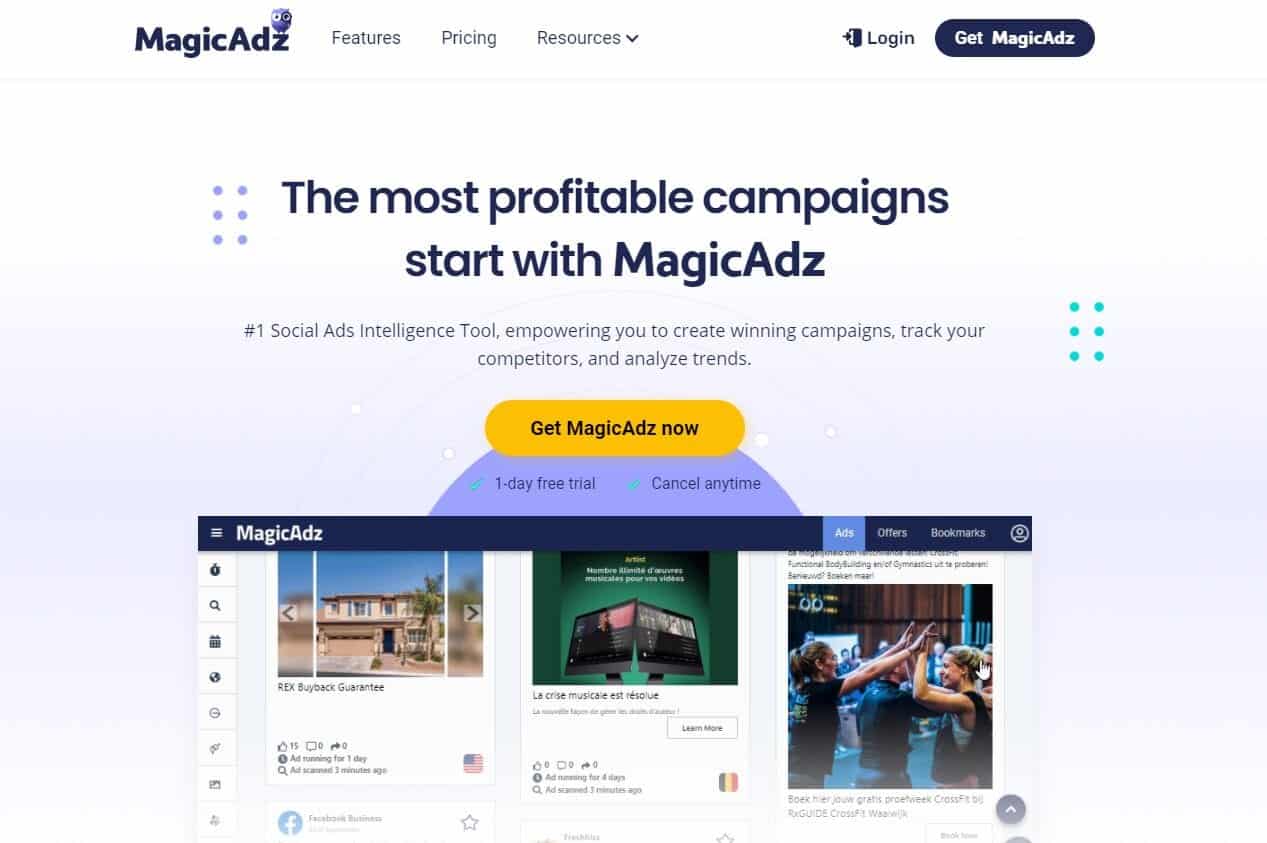 If you are wondering how to become an affiliate marketer, one of the key tricks of the trade is having access to a spy tool. A spy tool, also referred to as a competitive intelligence tool lets you see which ads your competitors and running and what landing pages, CPA offers they are using to make money.
If you are new to the idea of affiliate marketing, be sure to read the 'newbie bible' named From Zero to Super Affiliate, it will give you the quick 101 on affiliate so you understand everything.
In any case, the following step by step guide is going to teach you how to spy like a pro and find the money making ads, landing pages, and CPA offers of other affiliate marketers.
Here we go!
How to Find Finance/Crypto Ads & Landers That Make Money and Generate FTDs on Facebook using MagicAdz
To find best the best finance/crypo ads and landers that are doing well right now on Facebook, log in to Magicadz and select ''Ads'' on the first page: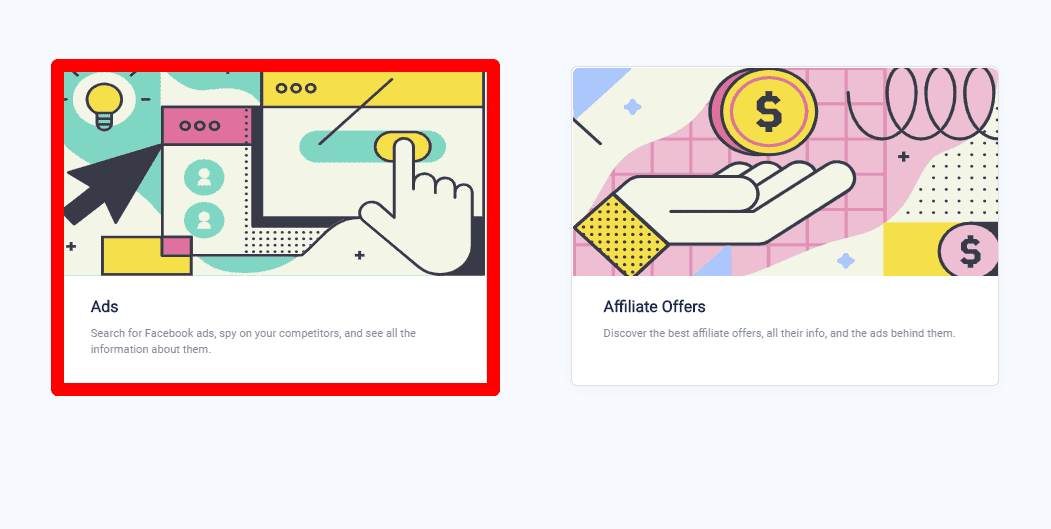 It will take you to your dashboard, and by default you are going to see the most recent ads running on Facebook.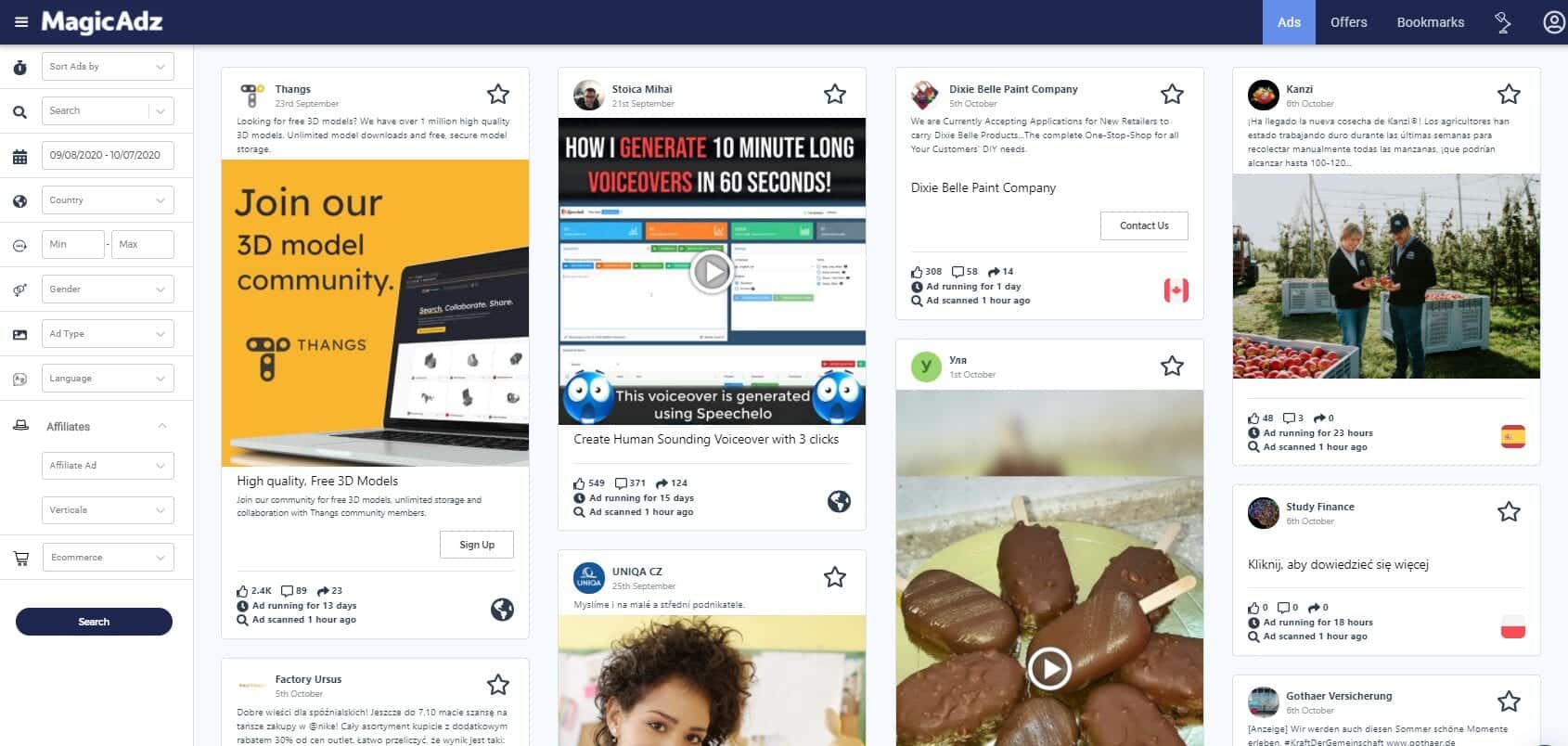 With MagicAdz you can easily search for different verticals and niches, so to do that, find ''Verticals'' in the left sidebar and select the verticals you want to spy on. In this case I select Crypto.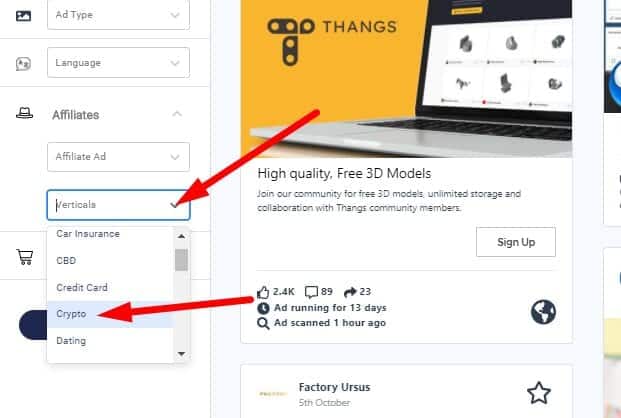 Just by choosing the vertical I can already see a bunch of crypto ads that are running on Facebook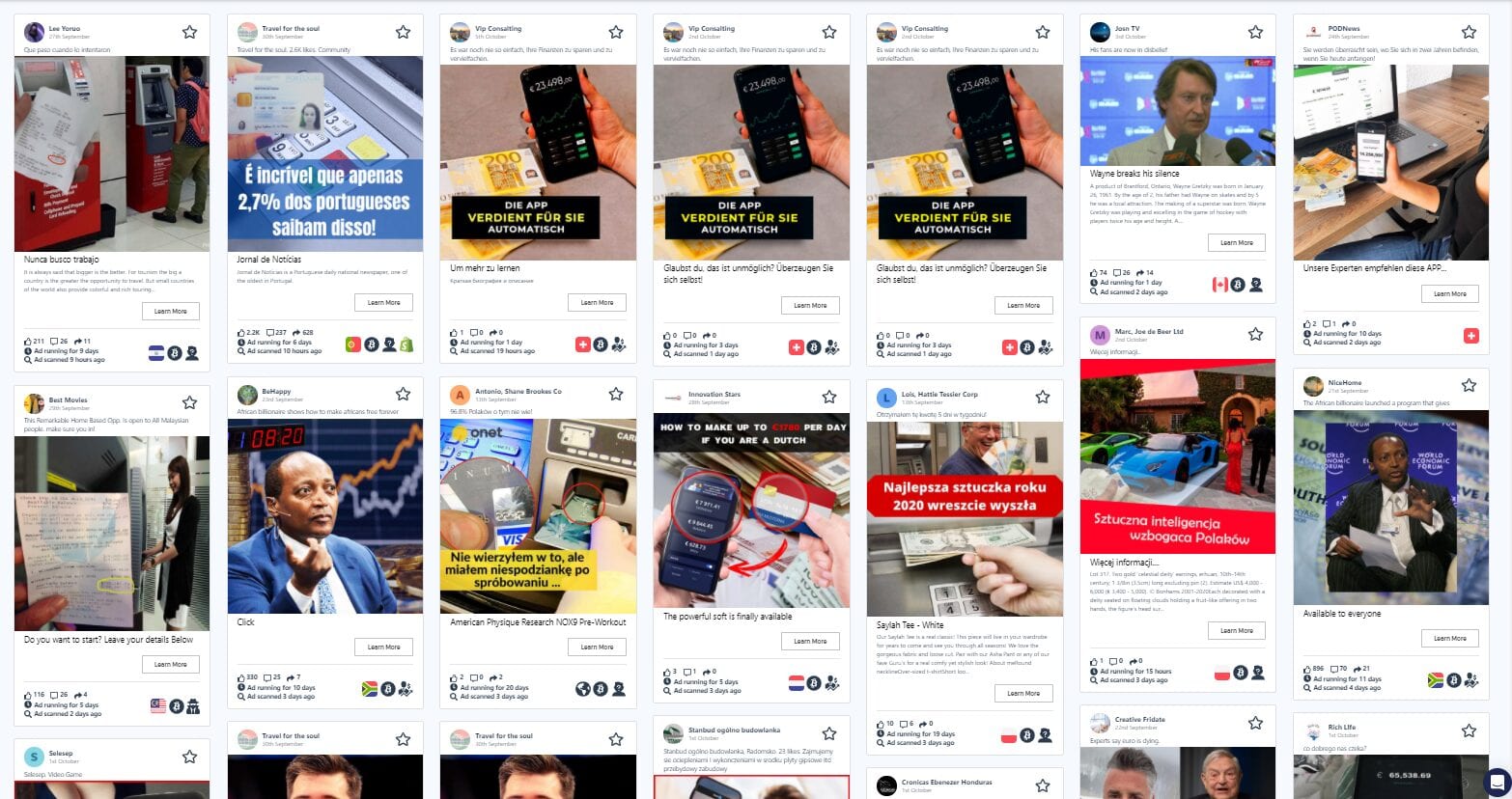 What I like to do is adding a date filter to show ads from the past 30 days to see what others are running now.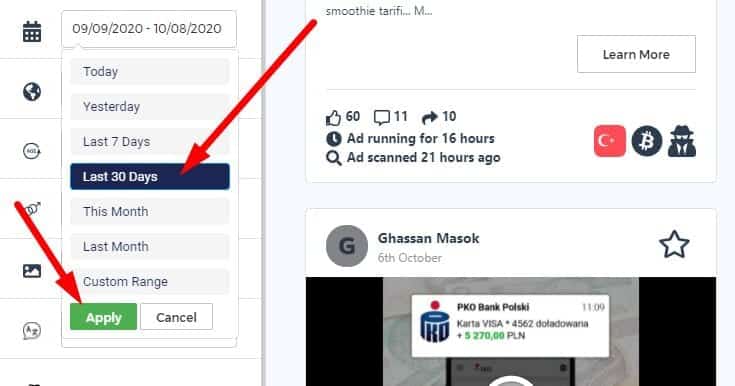 In order to find the ones that are doing really well, I sort the ads by ''Most liked'' because it means people are engaging with the ads.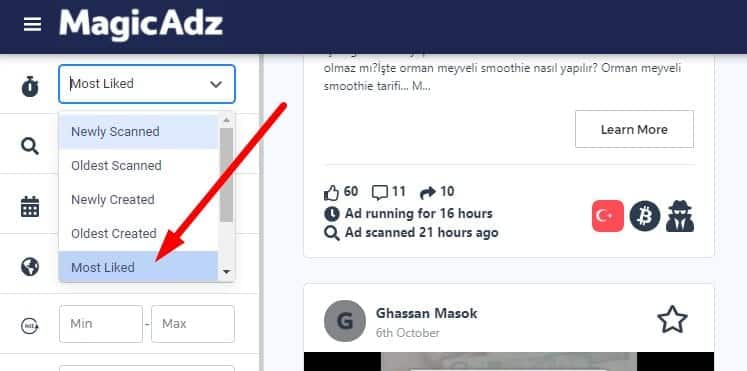 Then I browse through the most liked ads and see how others are running them. What angles are they using, what landers etc.
So let's see this one for example: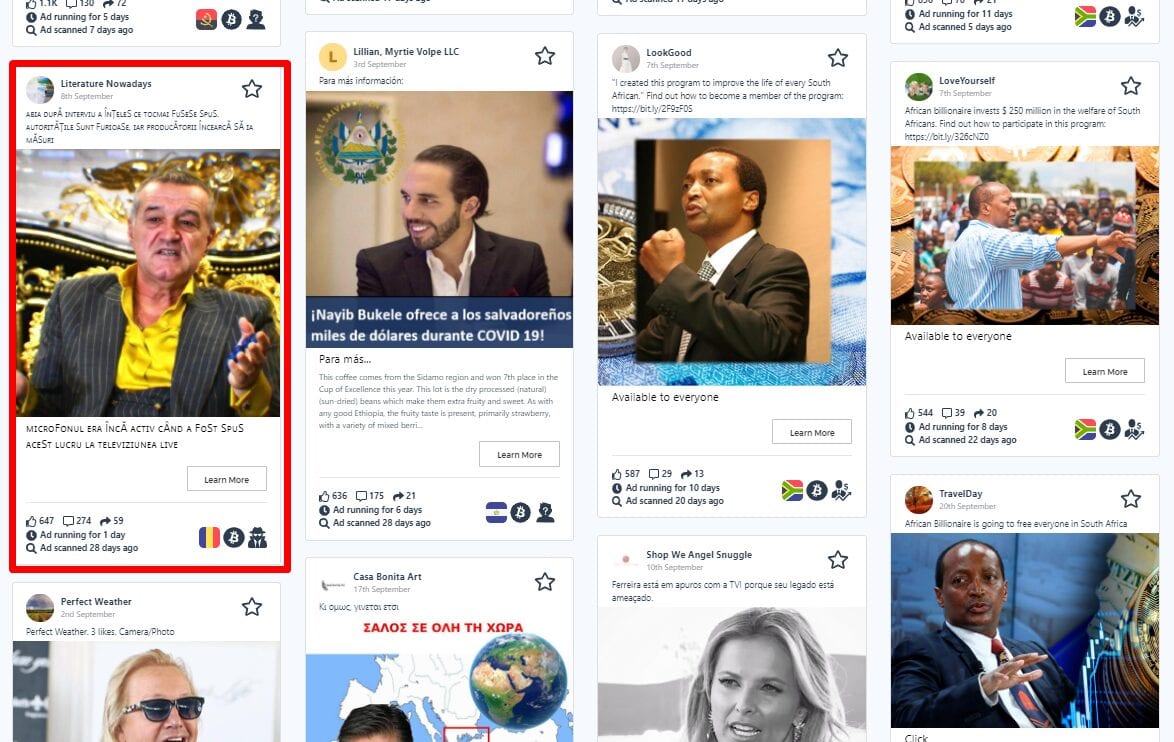 When I click on the ad, it takes me to the next page where I can see the creative, the landing page, and also the original Facebook post and page that promotes this ad.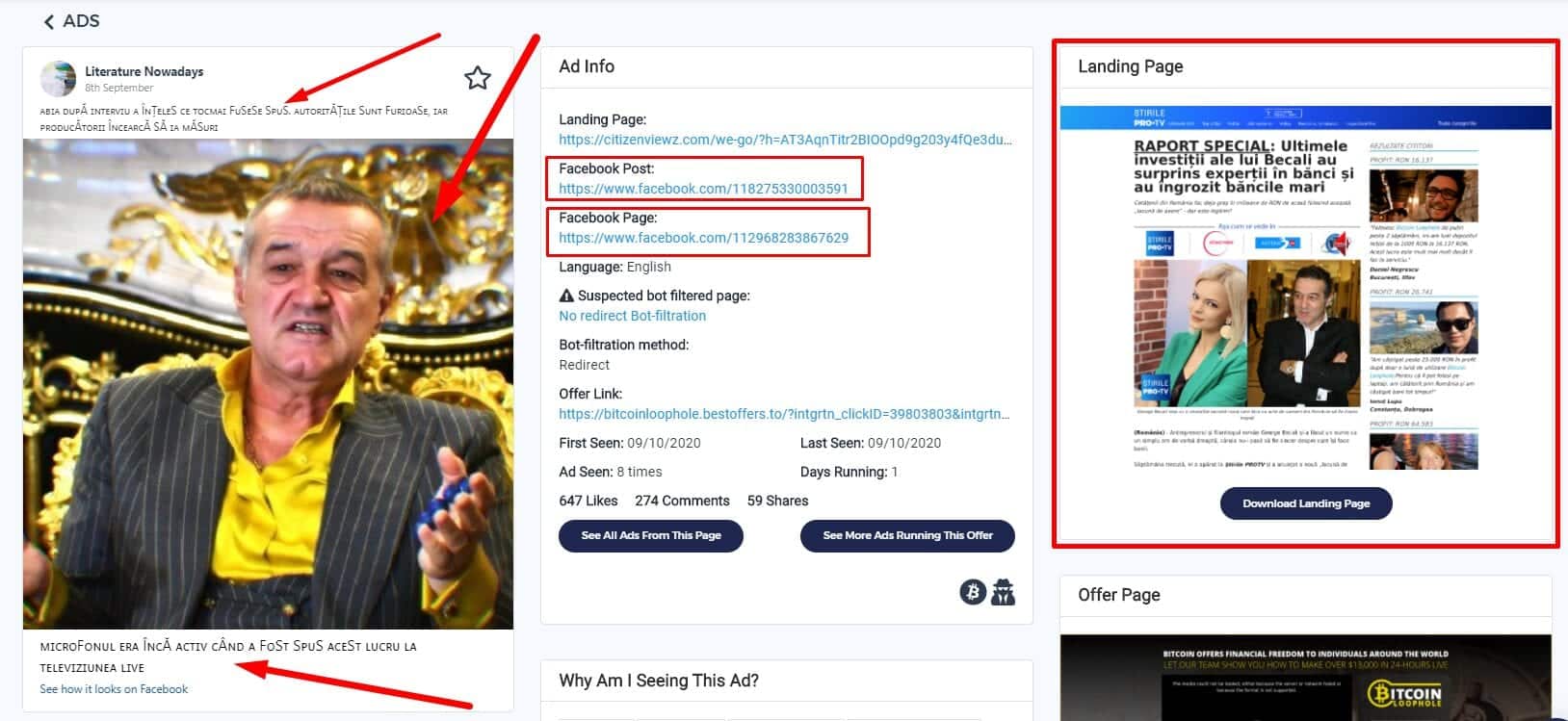 If I scroll down I can see their targeting options, as well as the redirect path and the offer page.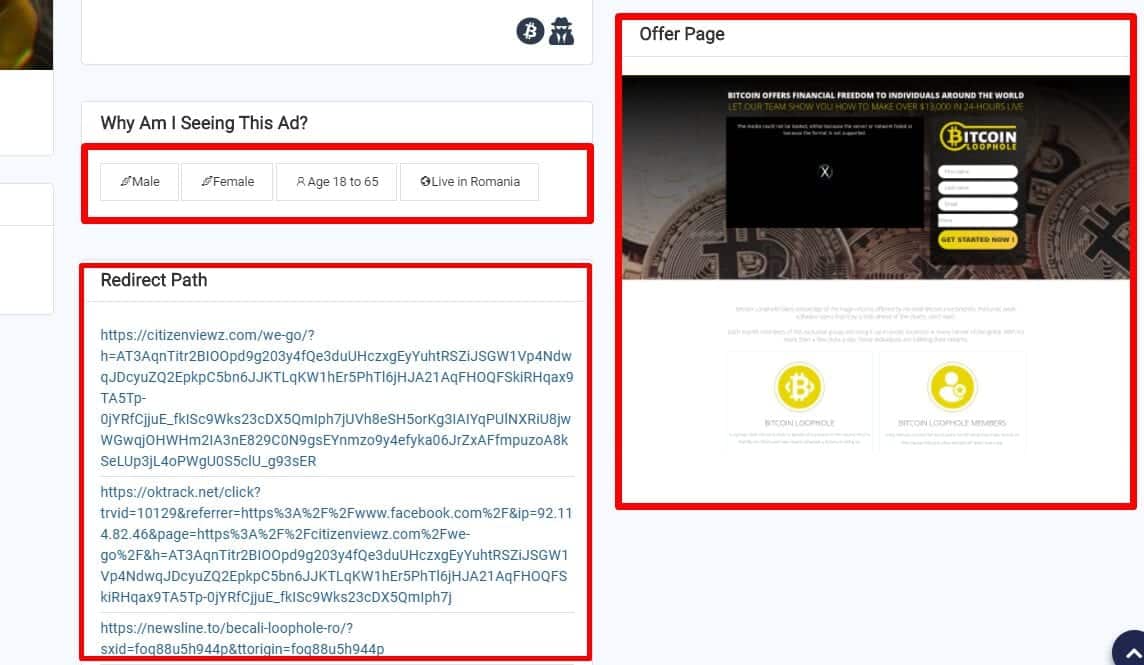 If you click on the landing page URL and it takes you to another page which is not the same page you see in the Landing Page image, it means that they are cloaking the real landing page to hide it from Facebook, like in this example: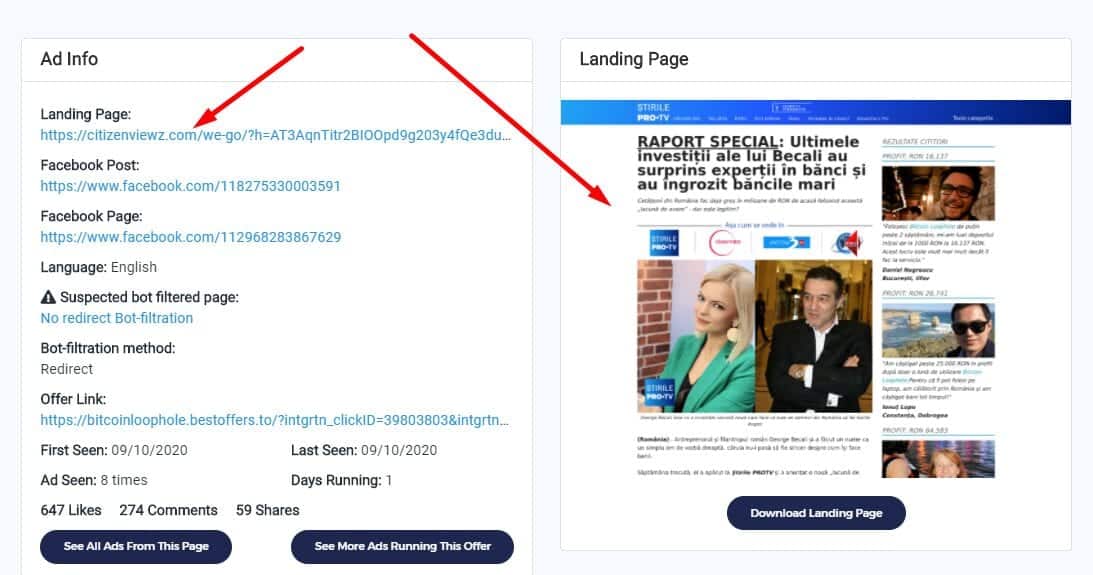 The URL takes me to this page: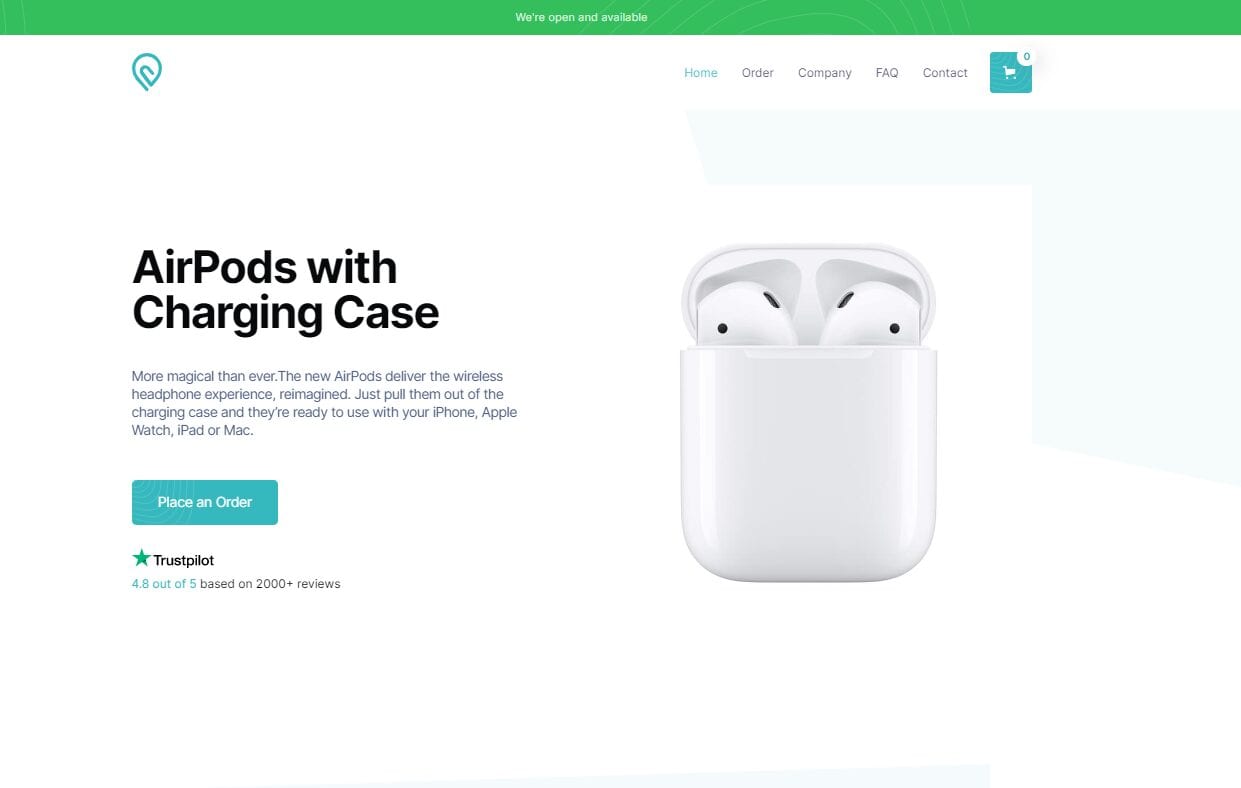 So they are definitely using a cloaker to hide the real lander, since facebook is super sensitive to this kind of crypro/financial verticals.
If you see an ad, angle or landing page showing up for multiple times it's a good sing that it's working and making profits, otherwise they would not run it.
Like this example: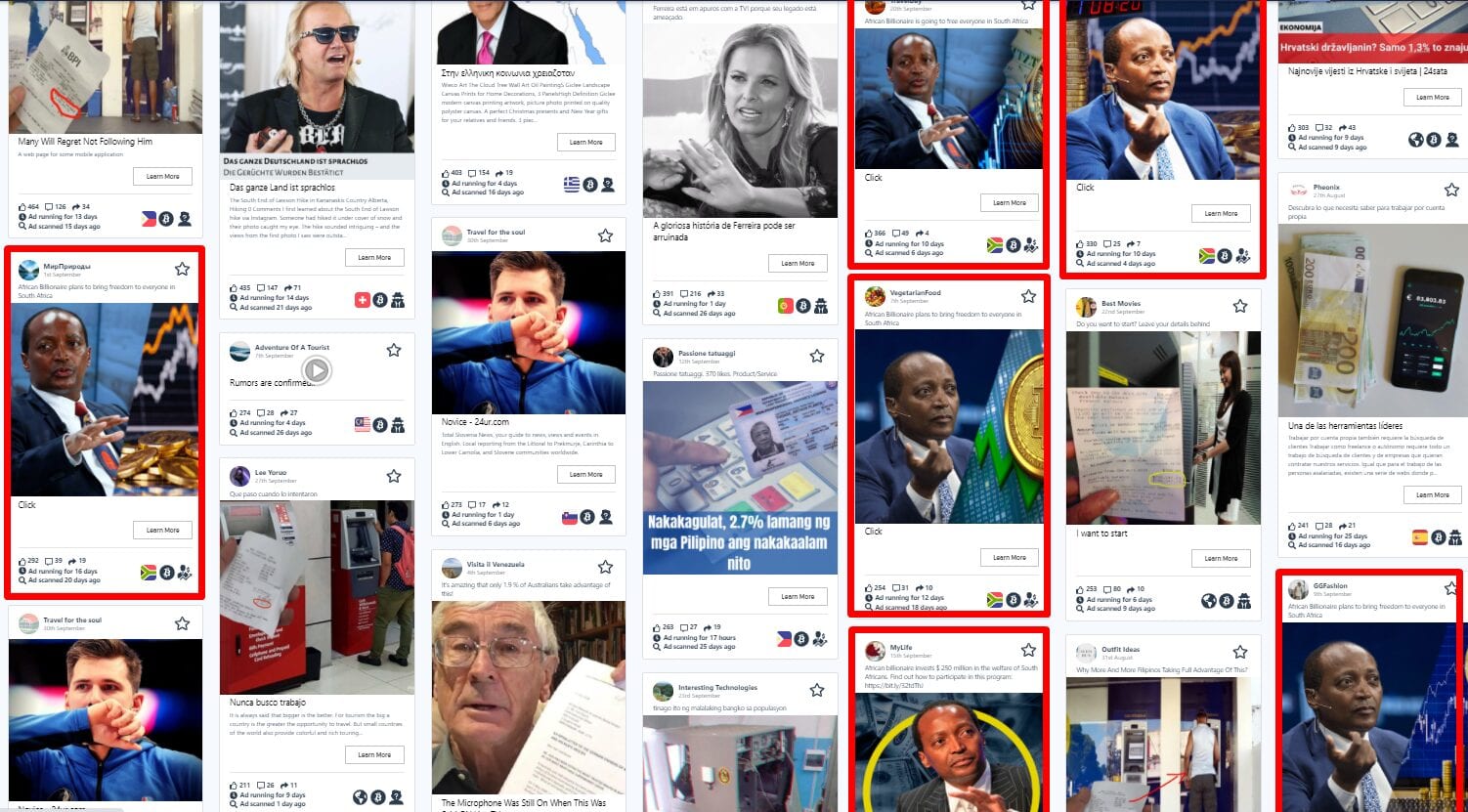 This example shows me that many affiliates are pushing South Africa right now on Facebook so it proves that it's working and we should give it a shot.
You can also search for specific geos if you know exactly in what Country you want to promote.
So for example since I saw that many people are running in South Africa I can go and see what comes up if I search for South Africa only.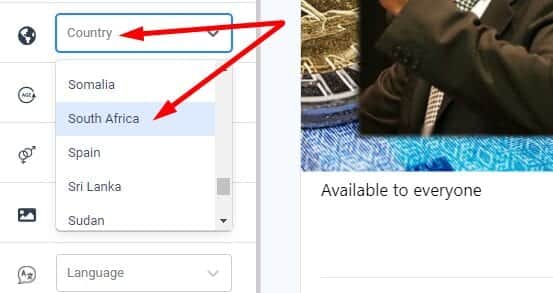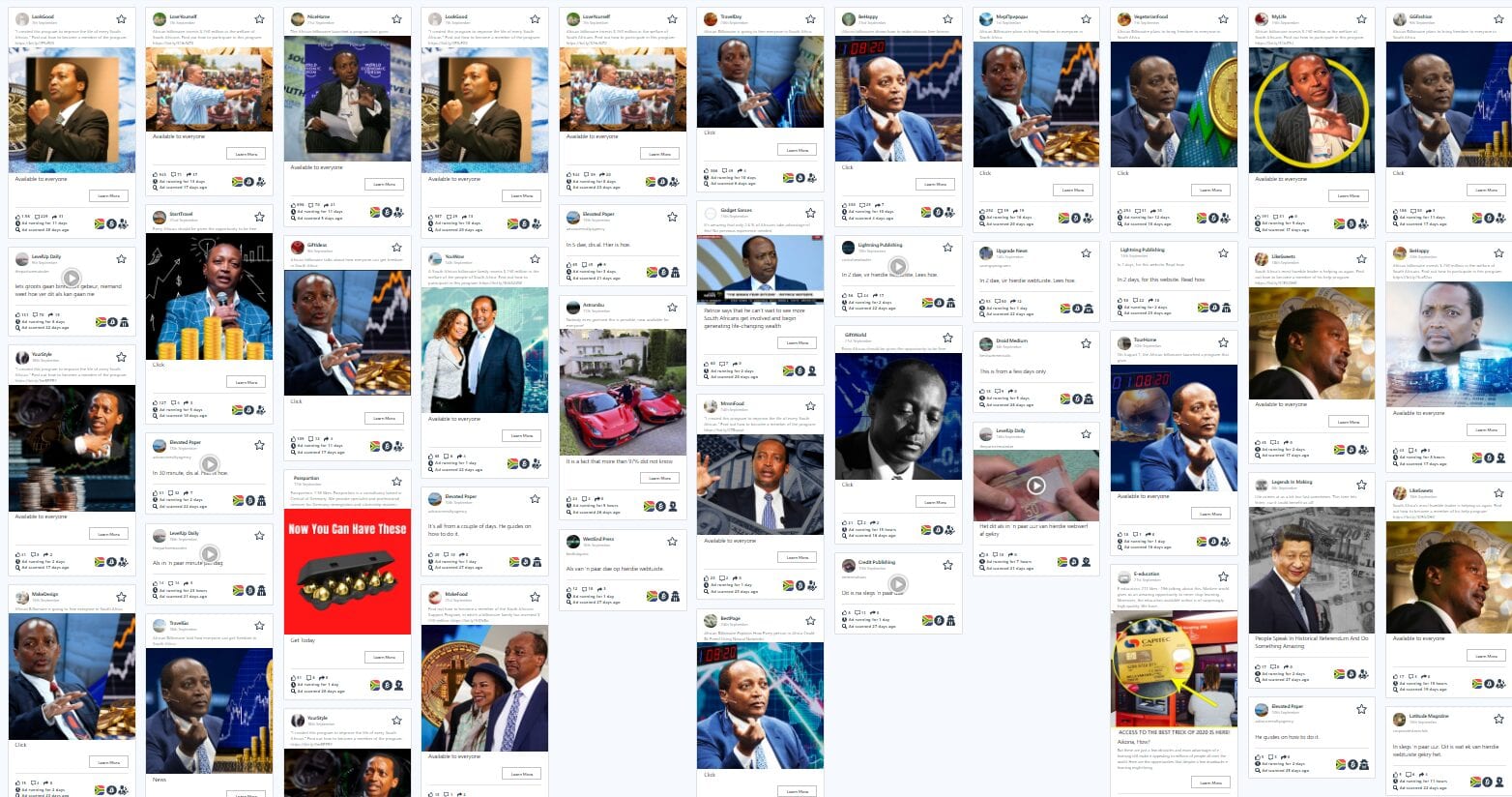 As you can see a bunch of ads come up with the same or very similar angles, so what I would do is create my own variation of the angle and download the top 3 landers I found and split test them.
With MagicAdz you can easily download landing pages in a click of a button: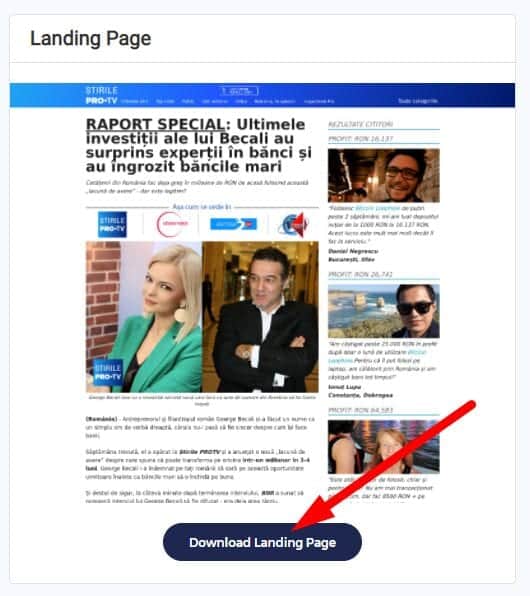 [maxbutton id="1″]
How to Find The Top Ecom Offers to Promote on Facebook, What Ads Are Working and What Landing Pages Are Making Money – MagicAdz Tutorial
To find the top performing ecom offers, go to ''Verticals'' in the left sidebar and select Ecommerce.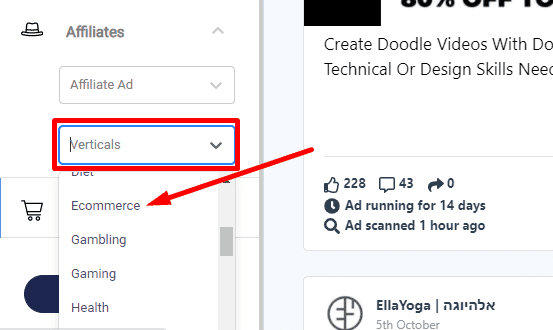 Then set the date filter to last 30 days, and sort the ads by ''Most liked'' just like I did before with financial offers.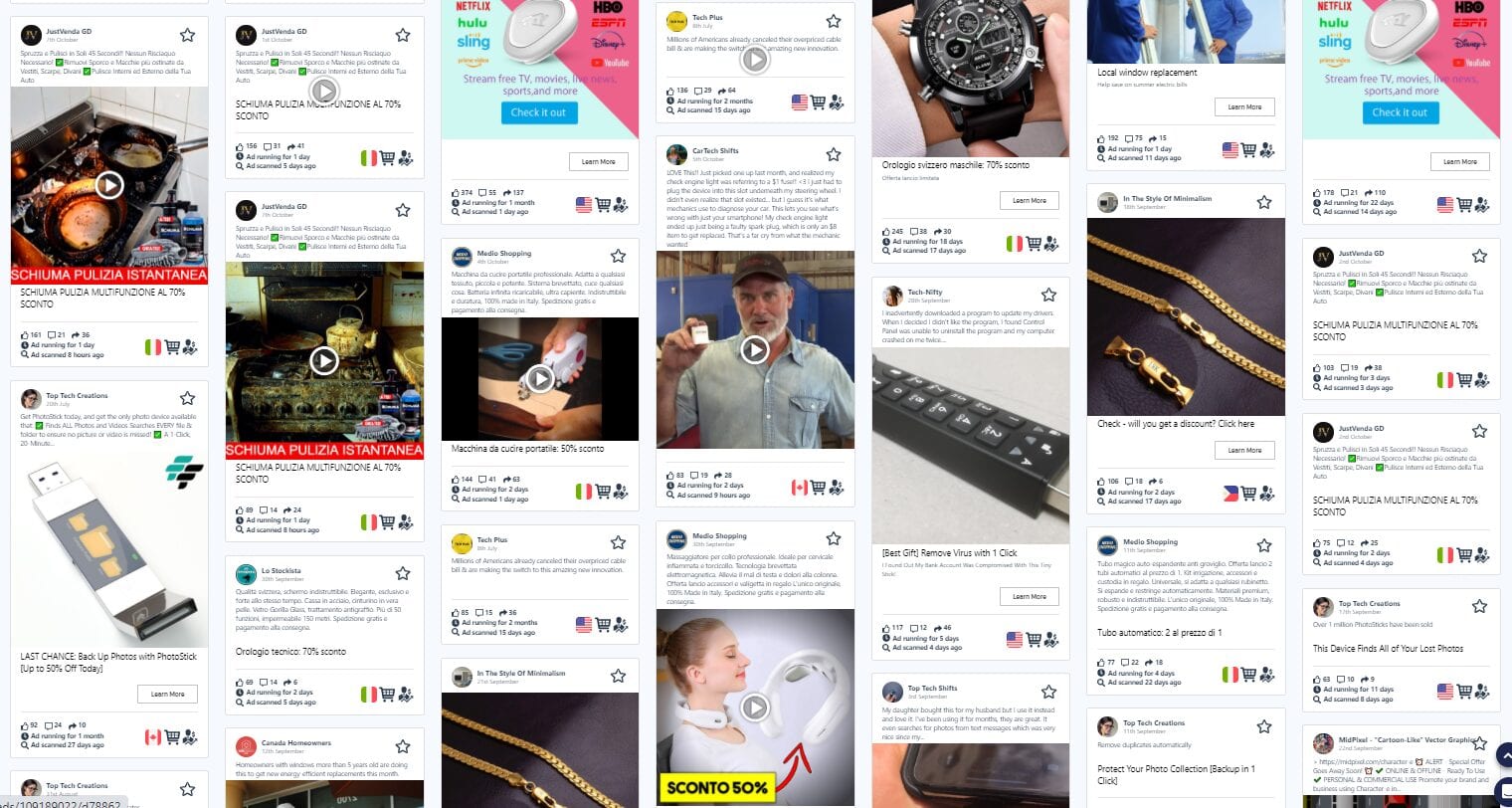 Then scroll down and see what kind of products you see, then click through the most liked ones, and also check which products you see appearing many times.
For example I found this PhotoStick appearing many many times: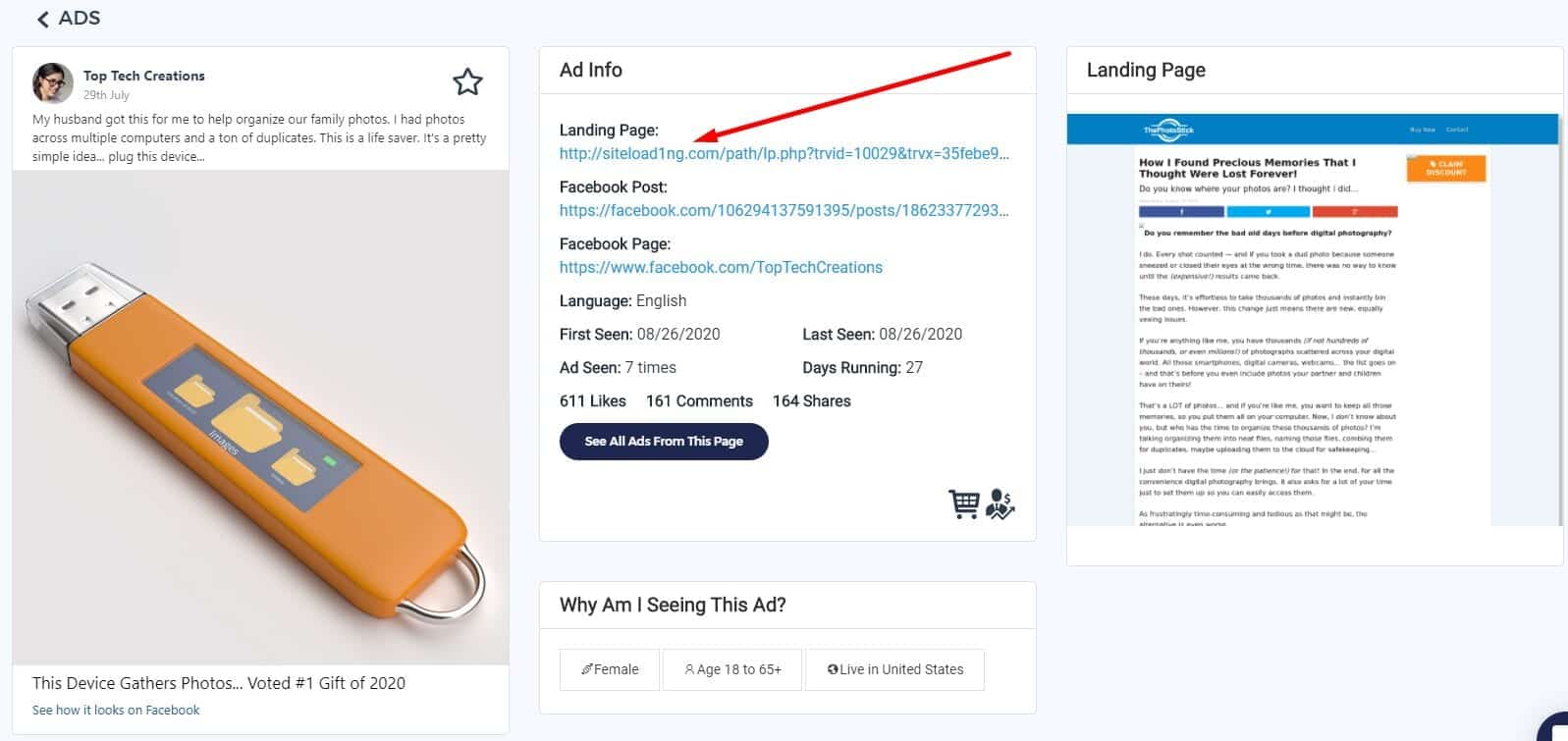 So I click on the landing page to see the lander, and also to click through the offer: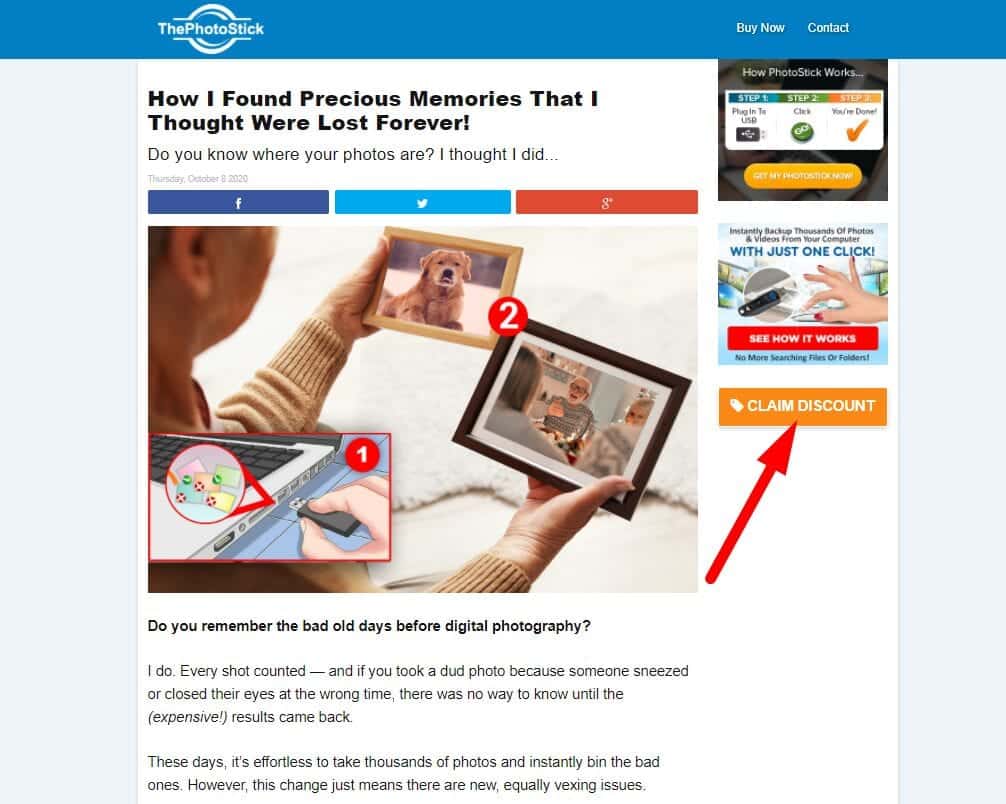 And this is the offer page: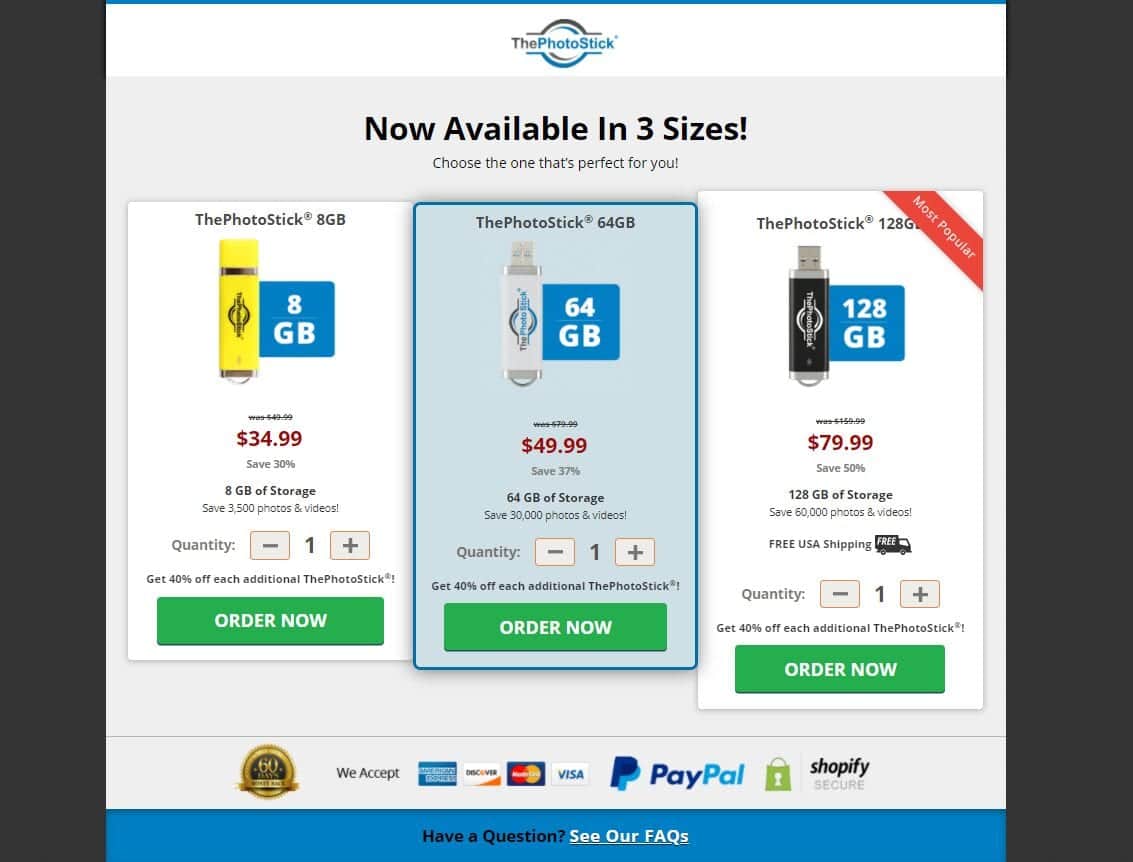 I saw many similar ads running the exact same offer so again, it's a good sign that this offer converts well.
So now I know, this offer is performing well, and I also have the offer link:

Next I'm going to spy on the ads being used to promote this offer.
[maxbutton id="1″]
How to look up every single ad being used to promote it if all you know is the Offer URL on Facebook in MagicAdz
To find every single ad being used to promote a specific offer on facebook, you can paste the Offer URL in the search box in MagicAdz, and select ''offer domain'' in the dropdown menu: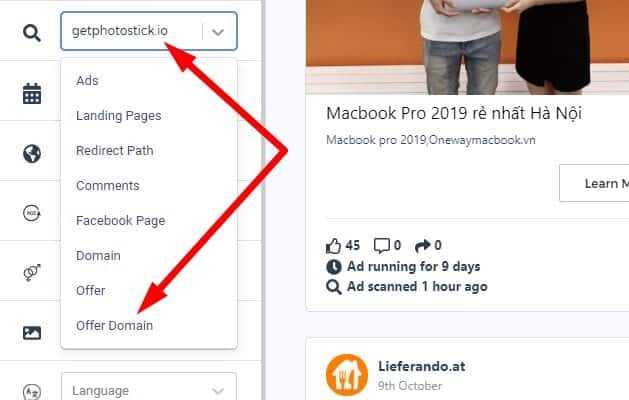 And MagicAdz will show you all the ads being used to promote that specific offer, in the chosen date range.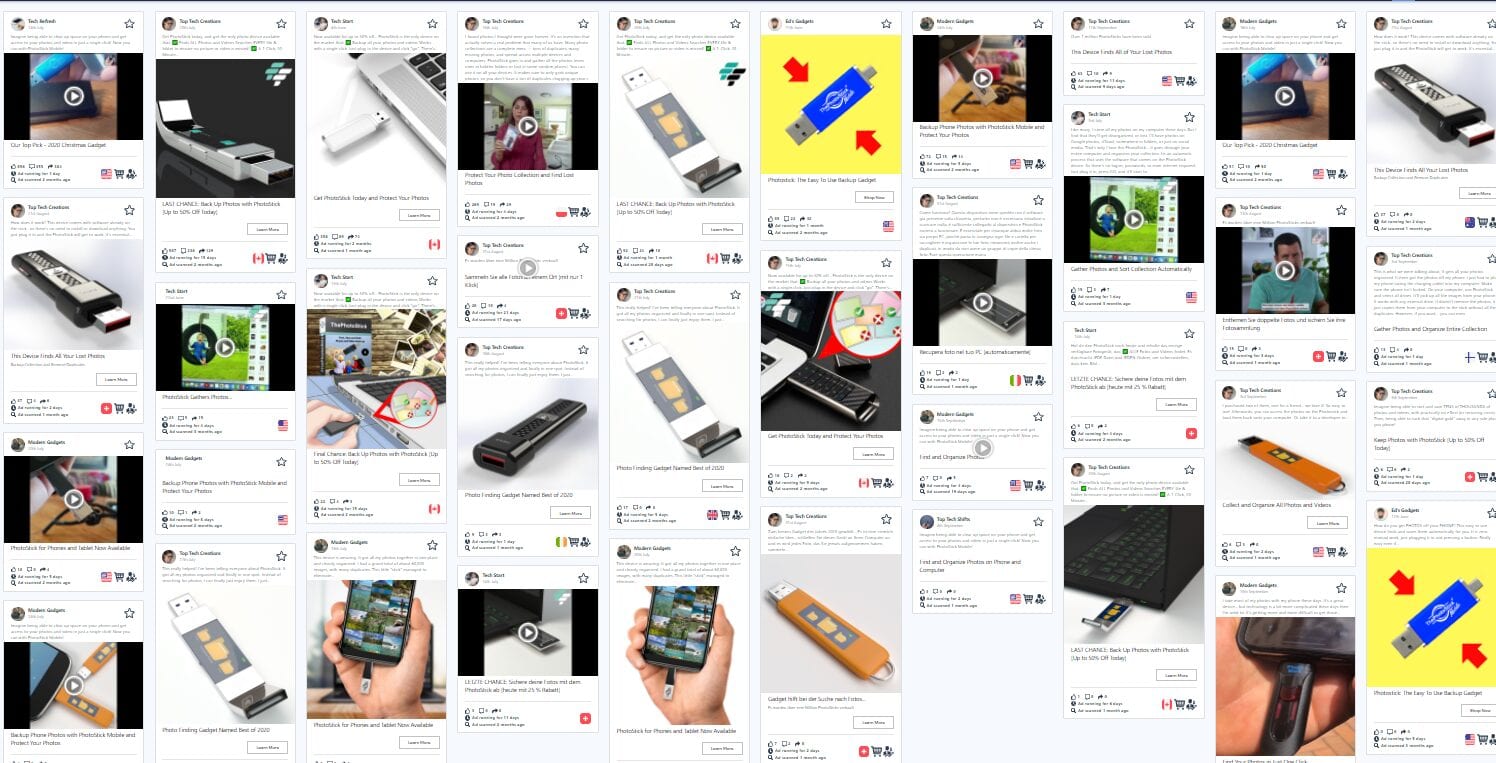 To find the best ones, sort the ads by ''most liked''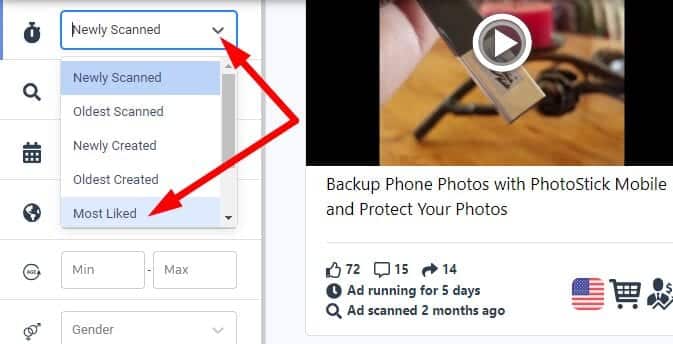 Then check the ones with the most likes and the ones that were running for the longest period of time.
You can either download them, or the best way is to create very similar ones based on the top performing ads.
How to find every ad of your competitor if you know their AffID using MagicAdz spy tool
If you know your competitors Affiliate ID which you can find in the offer link, you can search for that specific affiliate id to see all the ads they run.
Nex go back to MagicAdz and paste the AffID into the searchbox, and select ''Redirect Path'' or ''Offer Domain''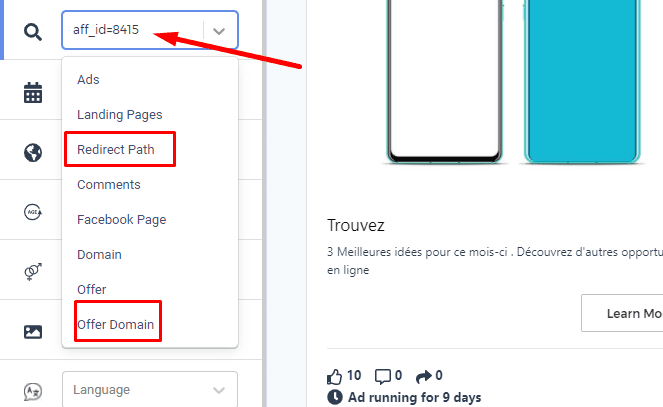 And you will be able to see all the other ads your competitor is running.
[maxbutton id="1″]
How to gauge a market by checking to see which ads are working best using social engagement trick on MagicAdz

What you have to do first, is on the left select a few things.
Select USA as Country, and then select ECOM Vertical from the left menu.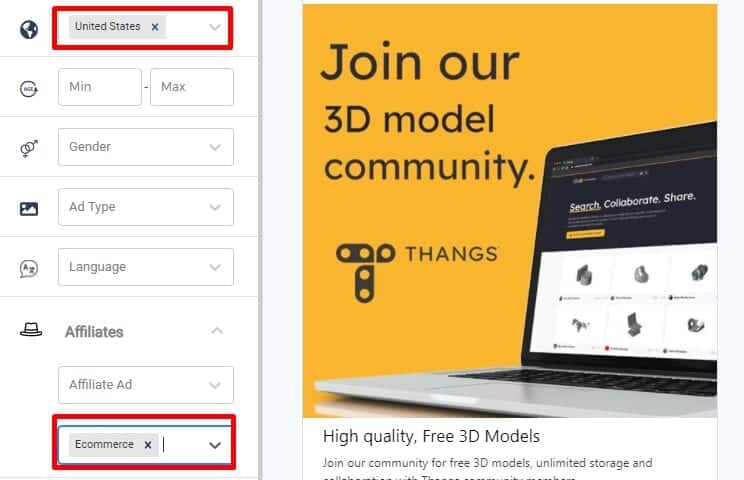 Next under the sort menu, you select sort by likes, (this is an OK indicator)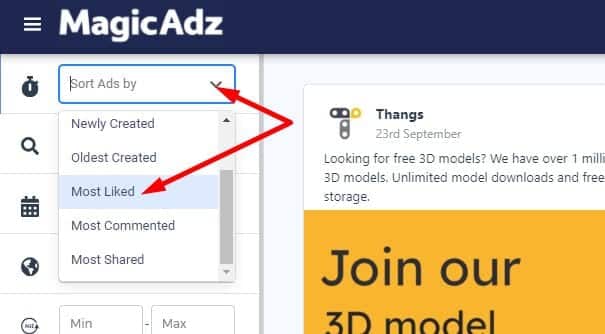 as you can see here's the results.. these ads on the top where liked by the audience on fb the most so that's a good sign..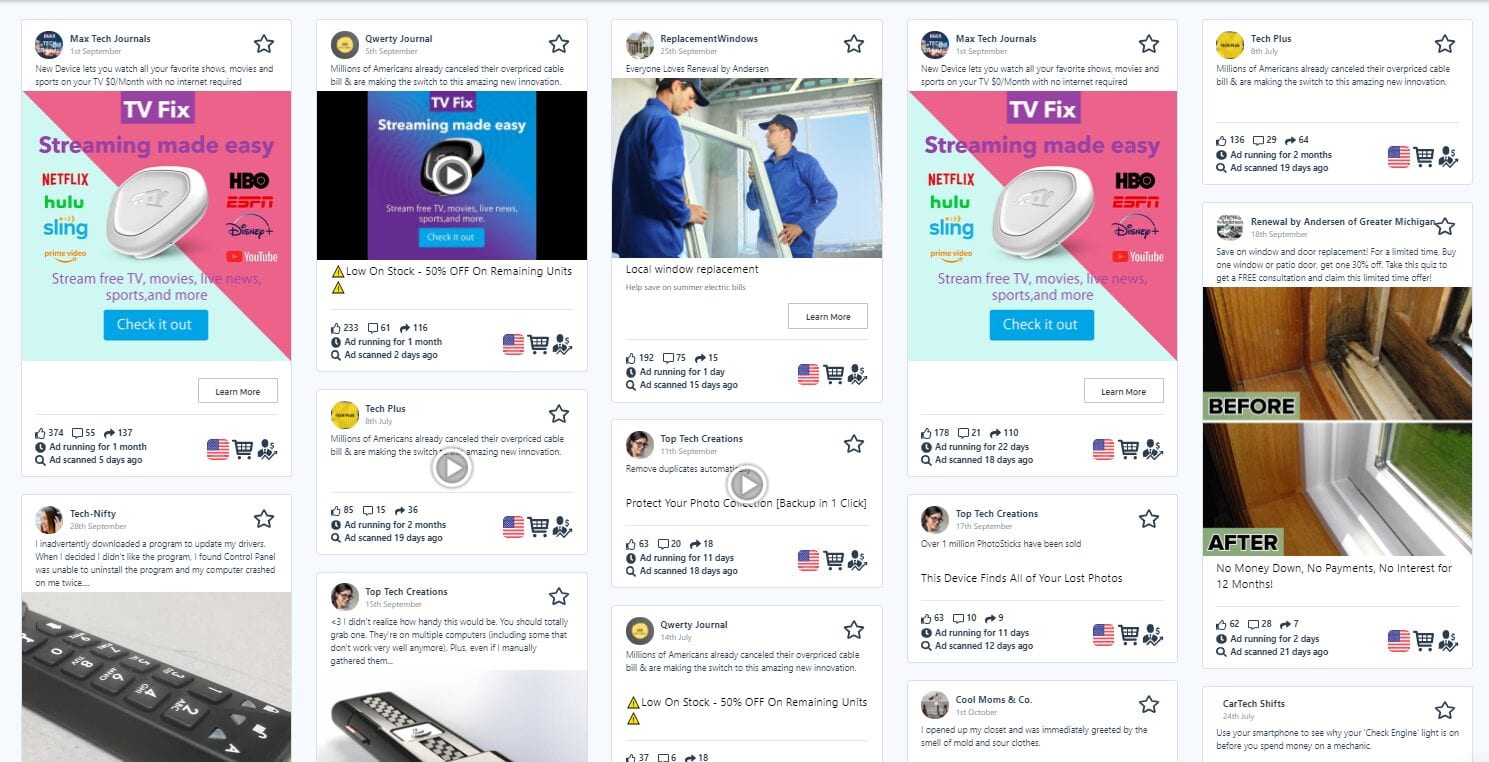 You can also select sort by most commented.. (this is a better indicator)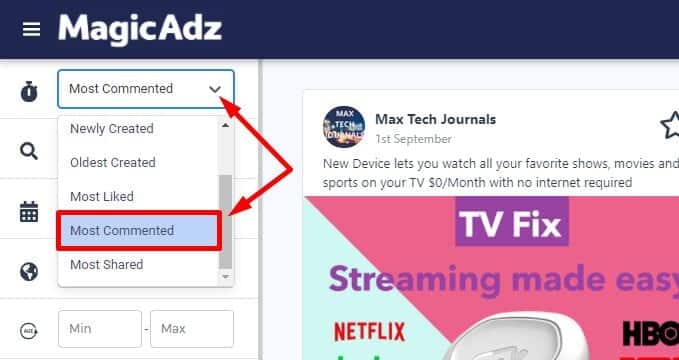 Now the best, my personal favorite is the sort by most shared.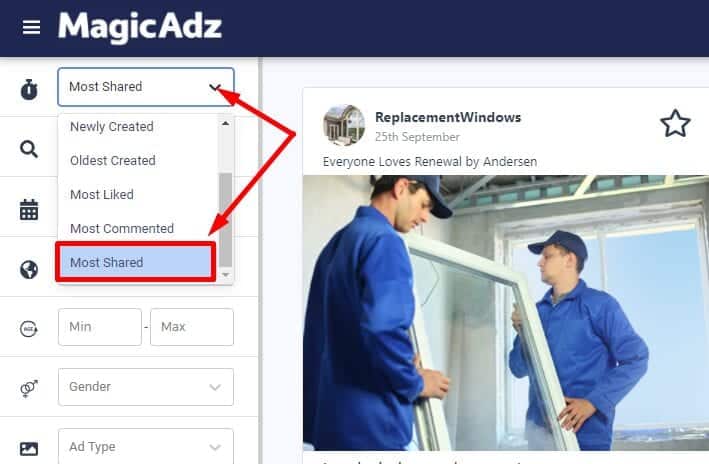 Because people that truly like something, will share it. They won't share things they don't love so this is a really really good way to gauge which products or offers are being really well received on Facebook.
Take a look at what are the top ecom things when we sort by shares…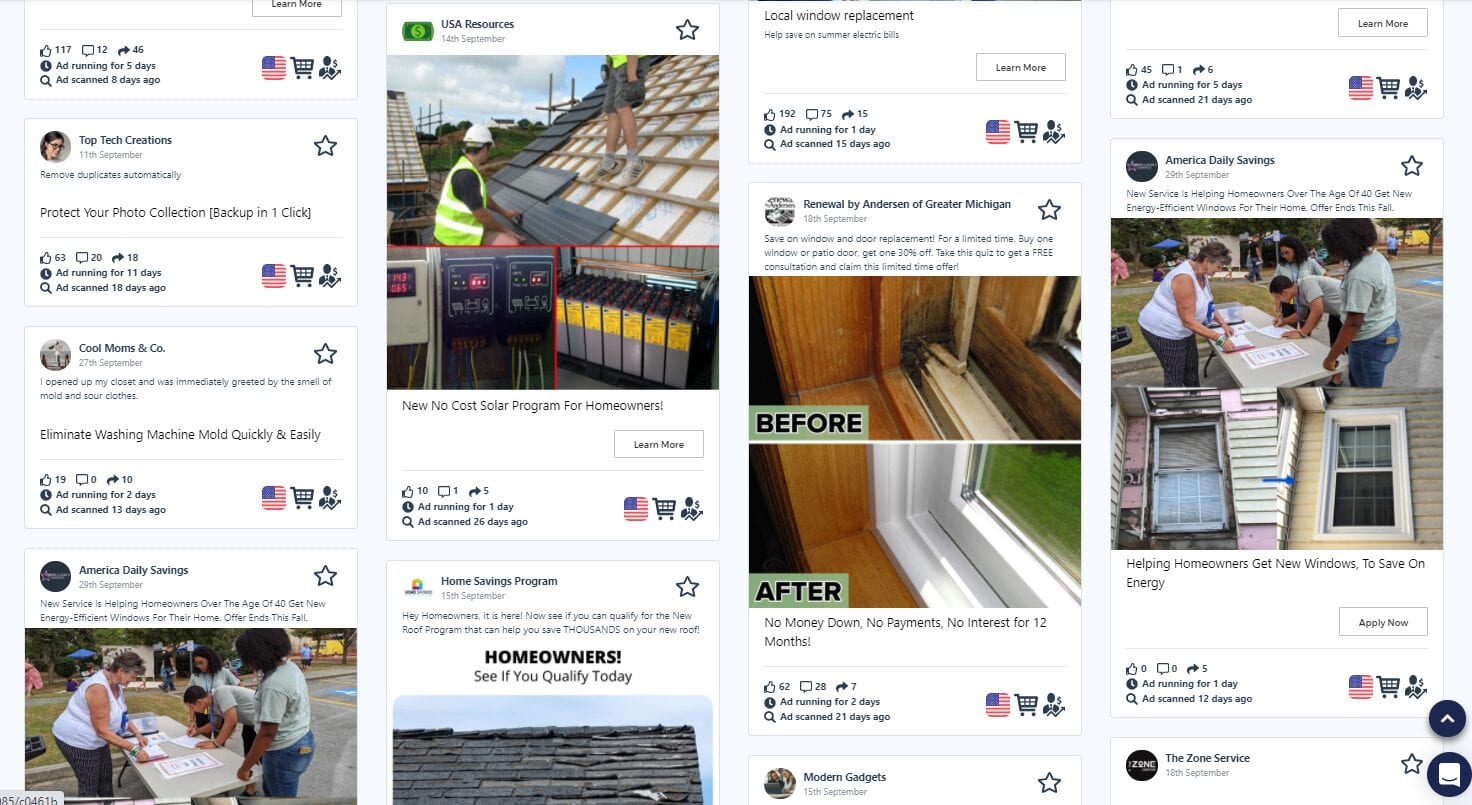 [maxbutton id="1″]
How to use niche specific keywords to find ads/landers in MagicAdz, explained using 'lead gen' vertical
Niche specific keywords are the trick to finding ads ideas and landers when you have no clue yet about a vertical.
Let's say you are going from BH because you are sick and tired of bans, but you have no clue how the guys killin it with ECOM do things.
So what do you do?
The first step is to write a list of keywords that come to mind:
Price
Cost
Discount
Limited
Special
Order Now
Buy Now
Then take each keyword and type it into the search menu on the left…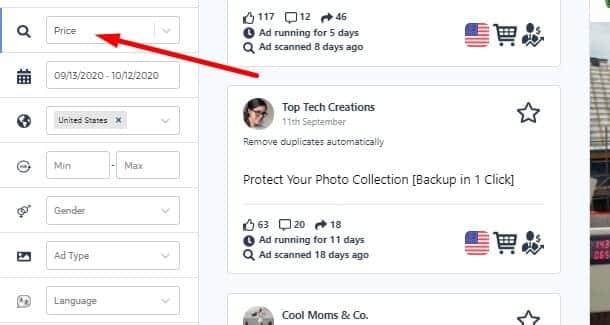 Here's some examples..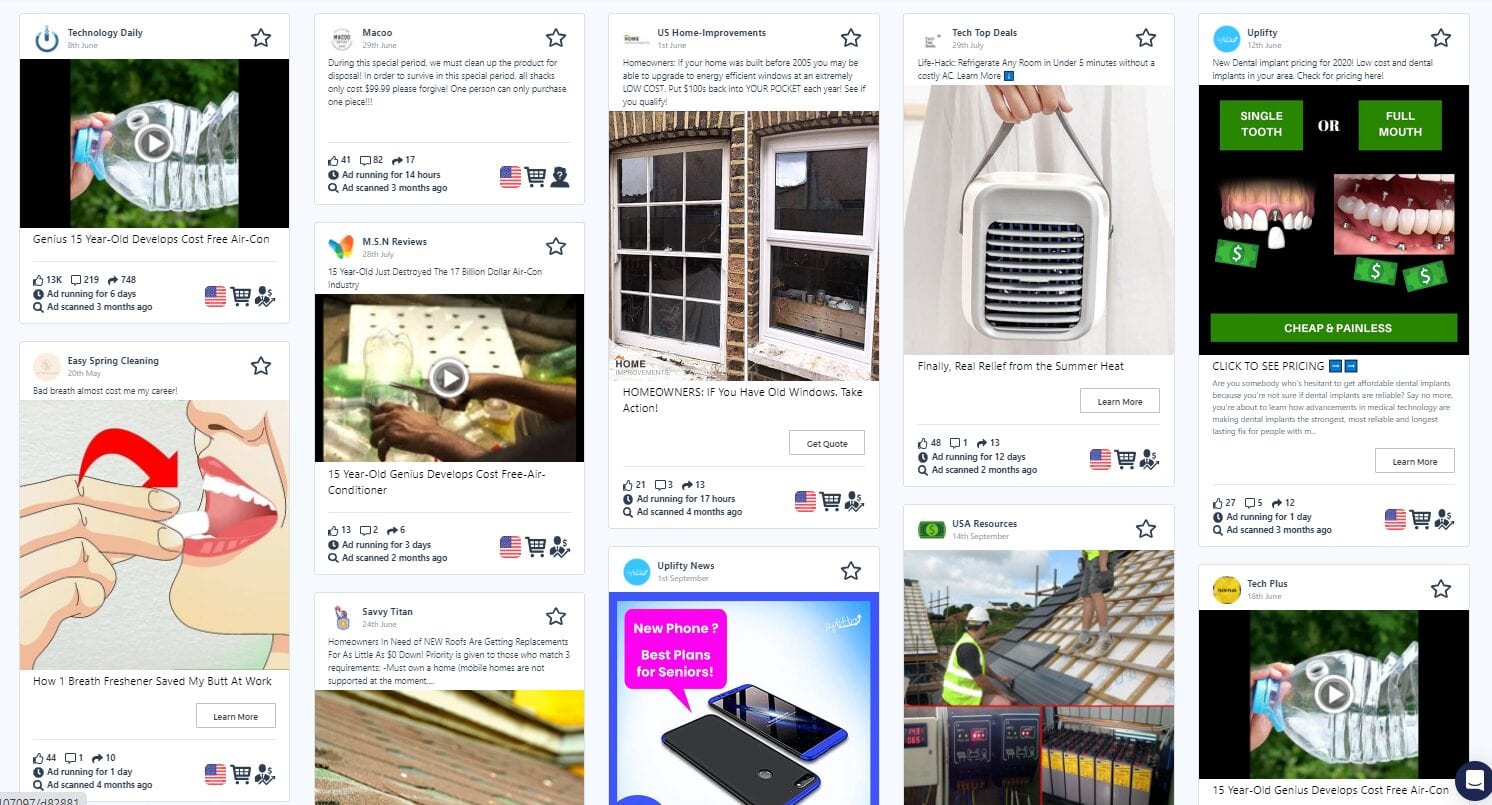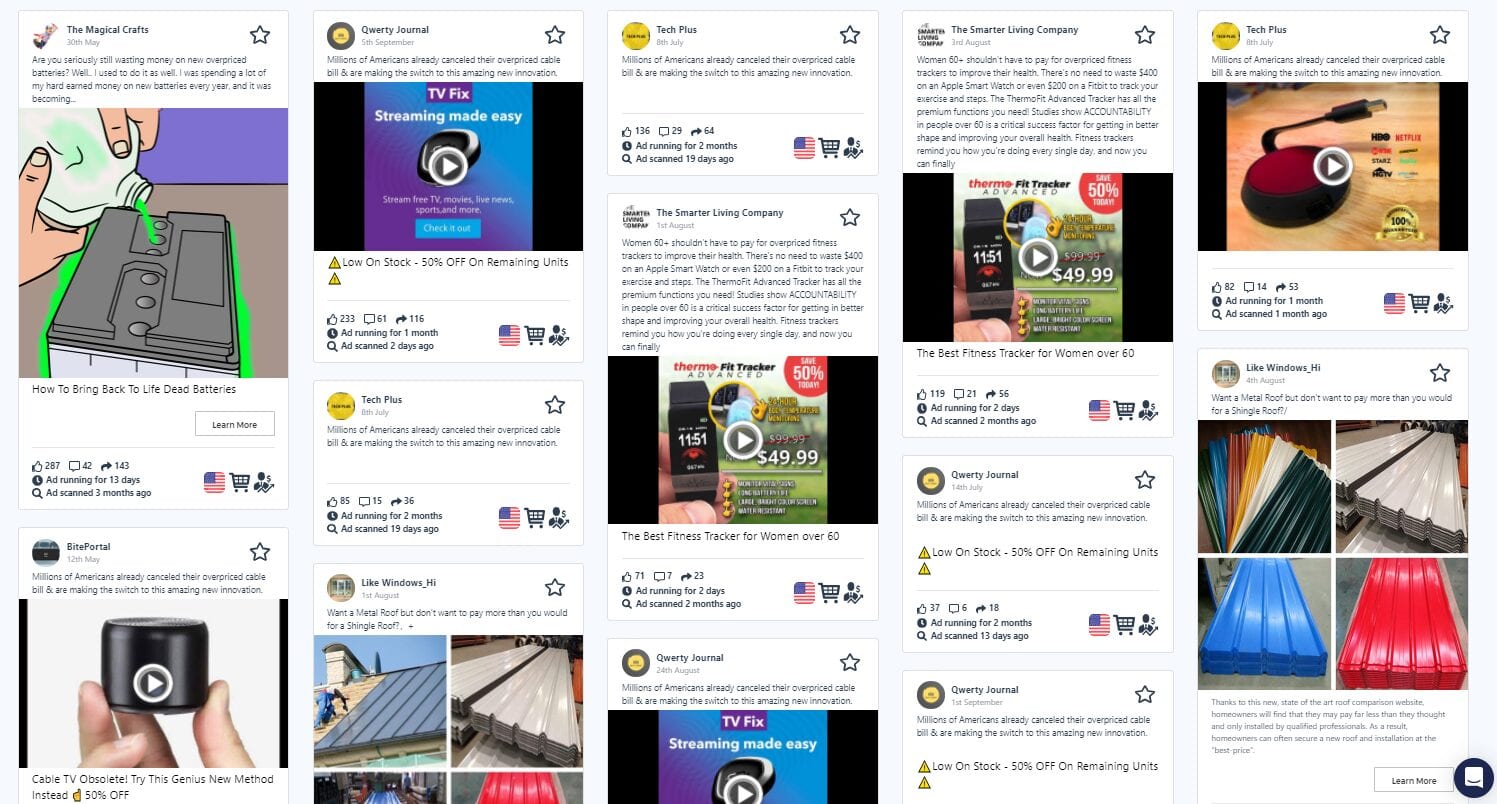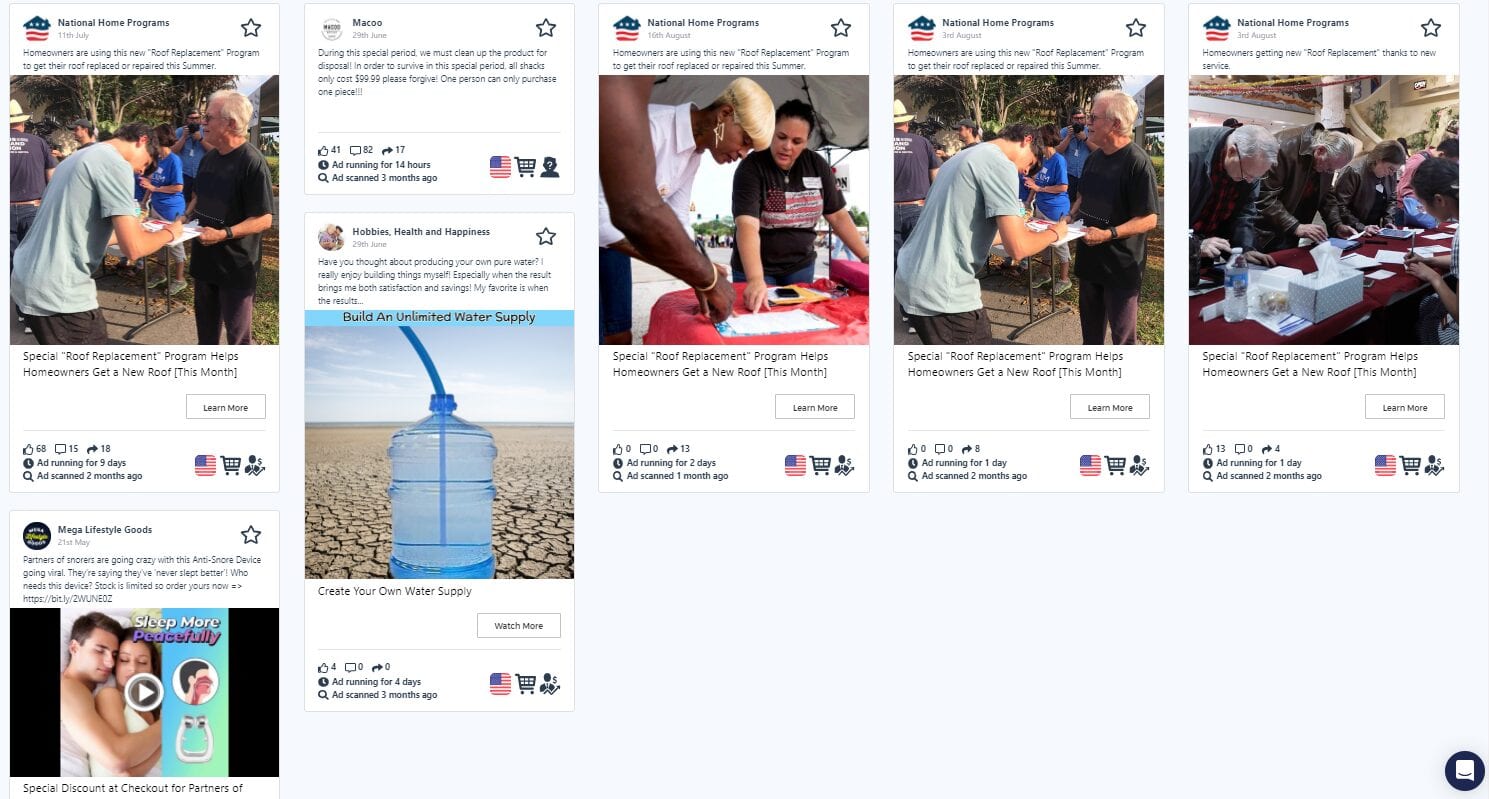 Now you will get list of results and you sort them by shares or by comments to find the best ones.. (like I explained in #5 for social proof validation)
[maxbutton id="1″]
PS: Want to get 1 on 1 help from me? Join iAmAffiliate premium forum and start a follow along right now!