Have you've been thinking about promoting CPA offers other than Facebook/Google?
In this guide, you'll get some tips on how you can cash in on native ads by promoting CPA offers. If you're a native ad newbie, don't worry — I've got you covered. For experienced affiliates, you're going to find this guide useful and pick up a trick or two for your next campaign.
For those who are not so familiar yet,
What exactly are native ads?
In short: native ads are sponsored posts that look and feel like natural content of a certain website, i.e. they don't really look like ads. They are often found as recommended content on a web page (at the bottom of an article) or in social media feeds, and their main goal is not to disrupt a reader's user experience.
So, whenever you see "Sponsored Links by" or "Ads by" you will know you're dealing with paid content.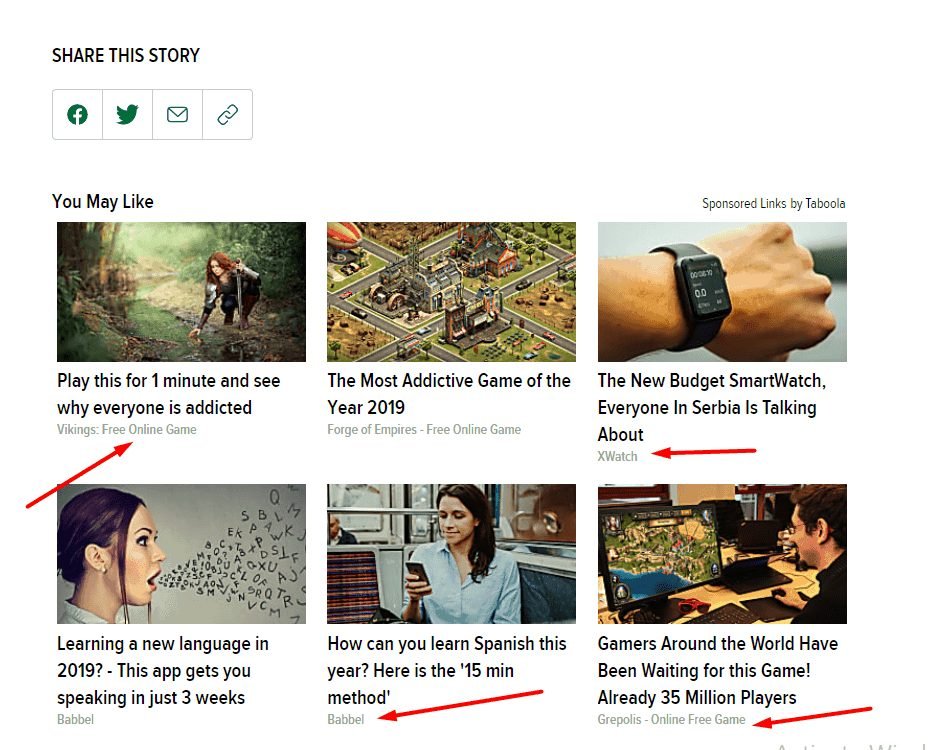 When you start surfing these websites and paying attention to ads, you'll notice that there are a lot of offers you can promote yourself, including CPA offers that we'll be using as an example today.
Although it doesn't matter which offer you decide to promote (you can test out more of them and go from there), it's a good idea to pick something that you notice is popular on different websites. The great thing about CPA offers is that most of the time you don't actually need a landing page to promote them and can simply direct link to them. Sometimes, an offer will come in the form of a video sales page and sometimes in the form of an article, with all the benefits listed and so on, but either way, you'll be able to link directly to your offer. Of course, if you want a separate landing page, you can always do that.
Note: Make sure to pay attention to ad copy used in native ads you go through, because you can get good image and content ideas for your own ads. The more examples you browse through, the better your ads will be. You can alter the copy from the ads for the offer you choose or even grab the copy from the landing page of the product/service you want to promote.
Now that we have our offer, let's go get some traffic for it.
---
Why Join iAmAffiliate premium forum?
iAmAffiliate is a NEW premium forum that was created for advanced affiliates. We discuss up to date, current methods for paid ads that work right now. They aren't old methods that don't work anymore. Everyday there are new guides, new case studies, new tips and tricks being posted as well as great news, and updates related to the affiliate marketing community.
Members also get access to over $1250 worth of spy tool data, updated every single week through Andor's Weekly Spy session covering the top verticals in affiliate including nutra, finance, lead gen, casino, dating, both white and black hat.
What does a membership cost?
The regular price is $99/month just like STM Forum, however, right now it's available at 50% OFF for only $49/month.
What type of payment methods do you accept?
We accept all major credit cards and Paypal.
Who is it recommended for?
If you are brand new to affiliate marketing, and want to get started then iAmAffiliate is not for you. We recommend you join STM FORUM as they have tons more content geared towards newbies just starting out; but if you already have your feet wet and want up to date information, and to the point no fluff how to guides on running profitable campaigns on Facebook Ads, Google Ads, PUSH, POPs, Native and Email you will love iAmAffiliate, where you never know what day or time someone will post such an awesome tip, that it'll end up making you $500,000 in profit!