Follow the money, as the old saying goes is a sure way to uncover a lot of truth. This century old proverb has been true for affiliate marketing for many many years. You'd goto conferences, chill at the club, talk with drunk affiliates and hear their secrets of how they are really making money.
The sad thing is, not many people could afford to goto the shows, or had the chance to hang out with the guys making money at the club. But luckily they invented what are named spy tools, allowing anyone with a spy tool account to gain insight into making money with CPA offers.
So what is a proven strategy that you can follow to make money in the financial lead generation space?
In this guide I am going to teach you how the pro affiliates do their competitive analisys to learn out which direction to go in to profit.
Step #1) Collect list of offers from your Supremedia CPA Network manager
Step #2 ) Write down the offer names
Step #3) Fire up your spy tool (we're using Adplexity)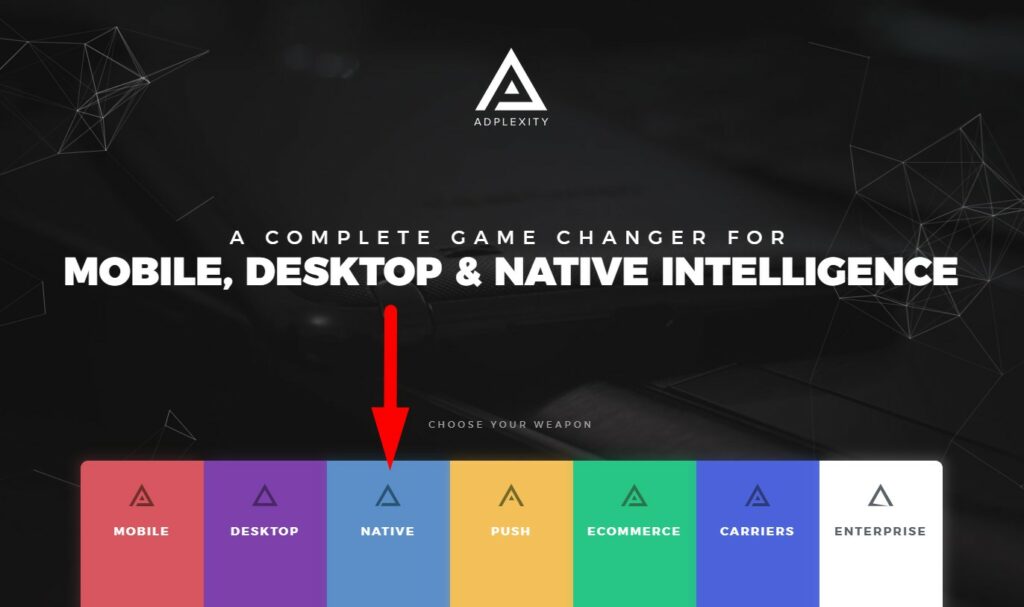 Step #4) On the top menu, select Advertisers, then select Search In: All of the above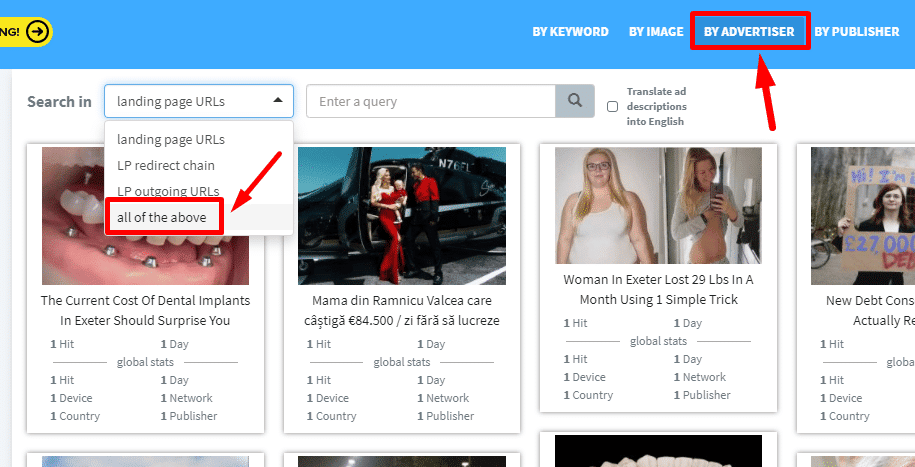 Step #5) Type in the brand names together, for example BitcoinEvolution as one (no www or .com or anything). Press search.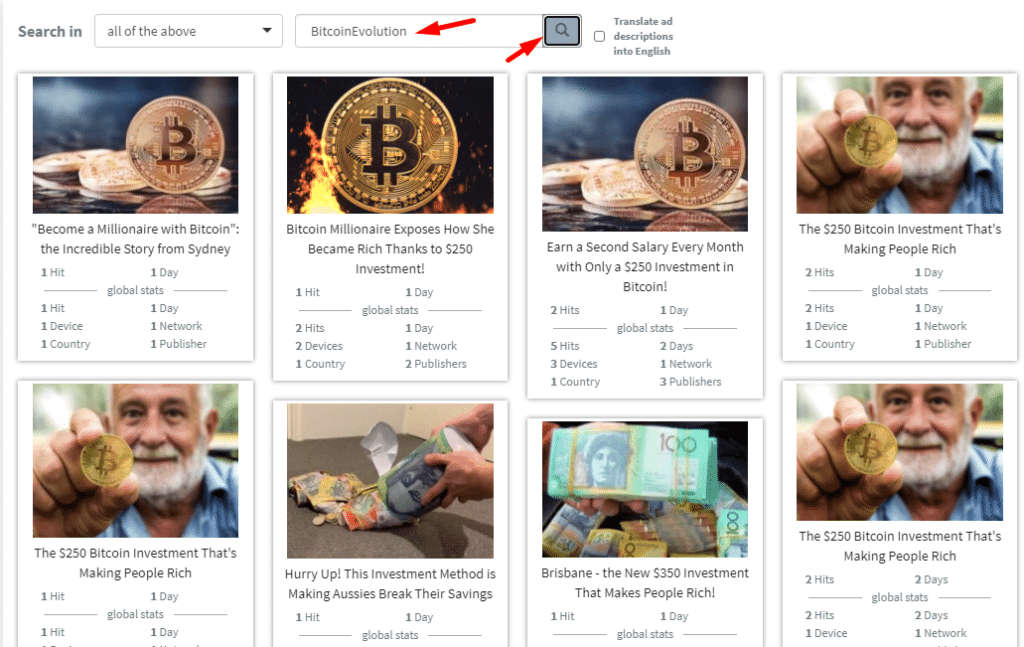 Step #6) You are going to get a list of ads, what you want to do is sort it by received most traffic.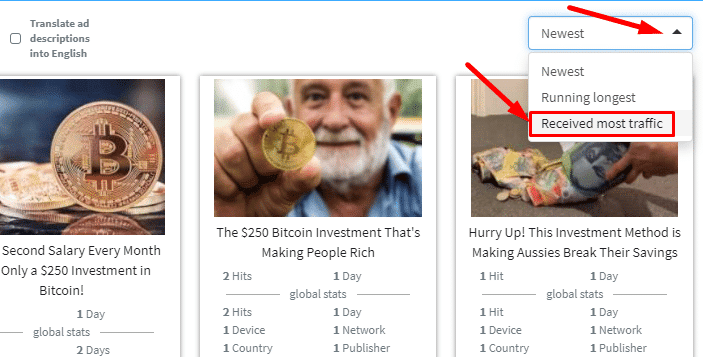 The strategy behind this is that ads that received most traffic means they spent a lot of money on them, so they were seen by adplexity spy tool many times. That means they are working, if they didn't work, no one would spend a lot of money on the ads right?
Step #7) Observe, the left menu bar – here you will see which traffic source, which countries and what devices were most popular.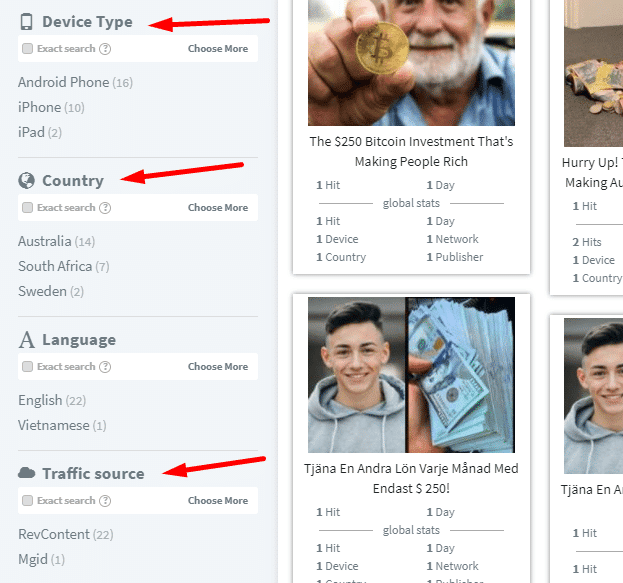 A quick peak reveals that Android phone, RevContent and Australia is the most popular combination. So as an affiliate, I'd register on RevContent, then launch bunch of campaigns in Australia targeting Android phones (broken down by device type since some android phones have larger screens than other brands)
Step #8) Let's repeat the above for the other popular offer — Immediate Edge
Again, do the same thing we've done above.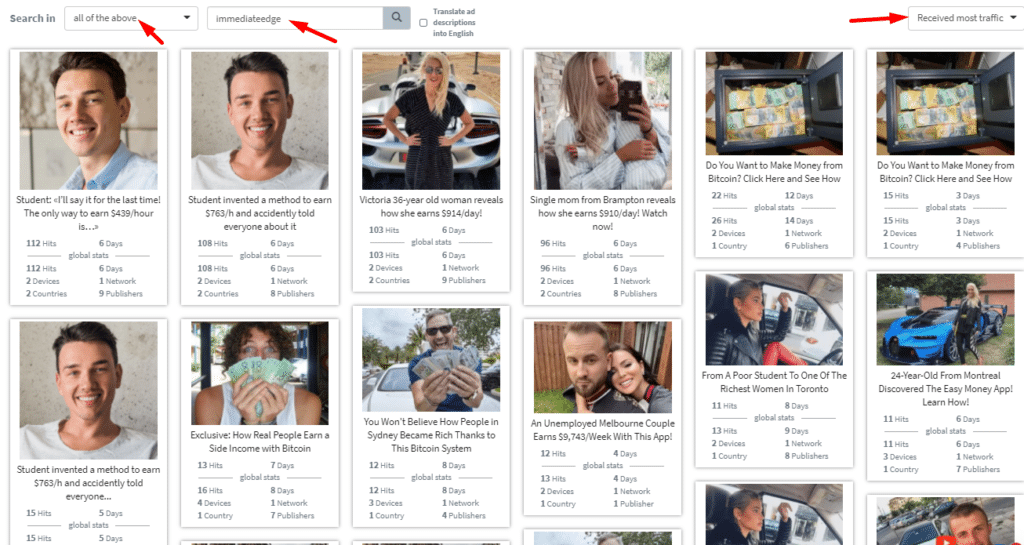 The results are..
Desktop Mac, Canada and the traffic source Mgid are the most popular combinations.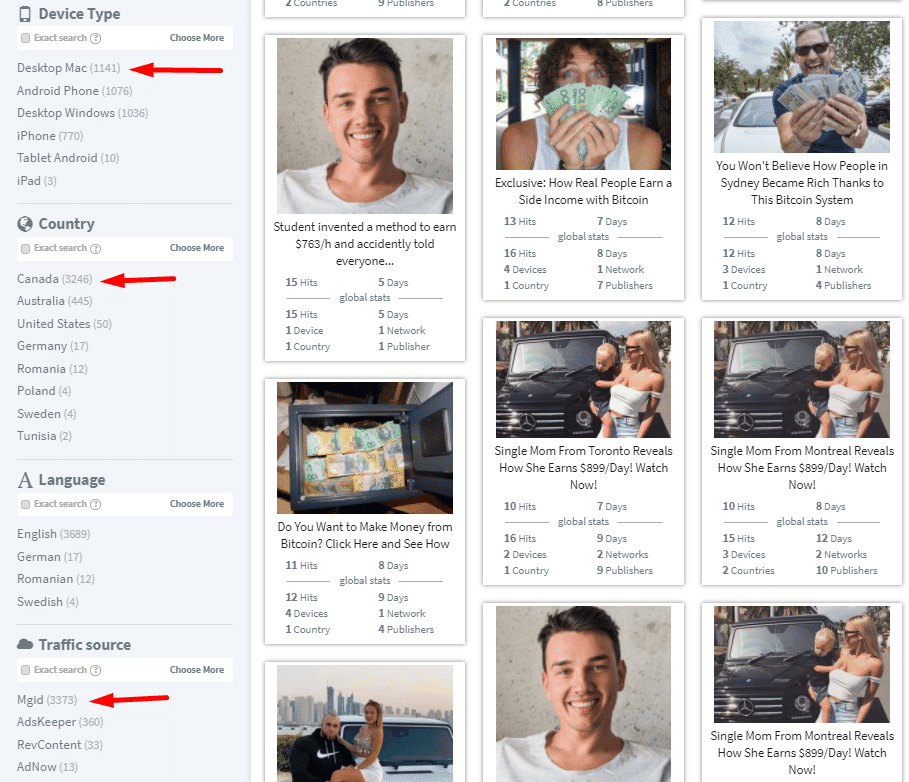 Step #9) We can also get creative, and instead of using search by advertiser, use search by keyword. We want to spend time spying so we can get a clear picture of which direction to go.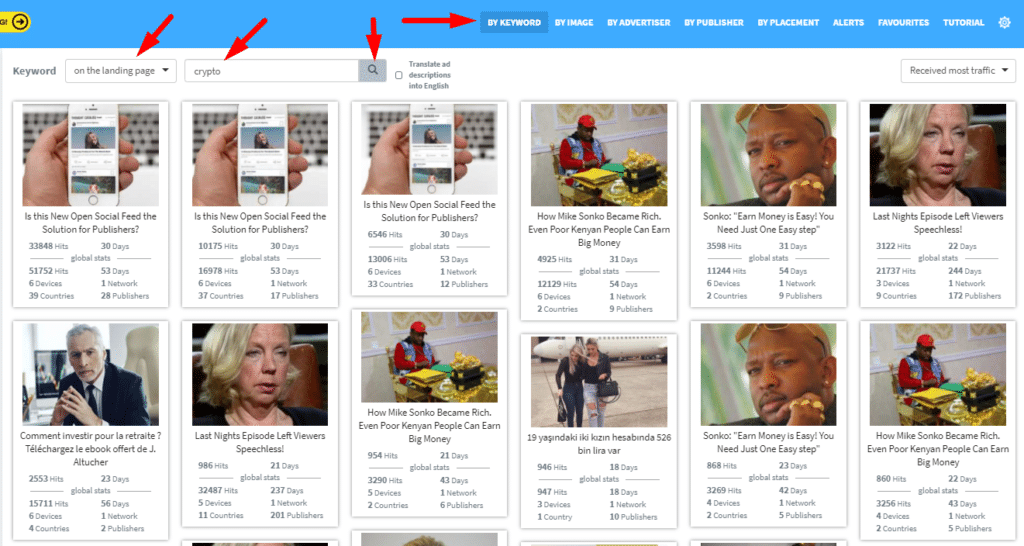 By doing this we found another great combination which is targeting Androind phones, in France, on Mgid.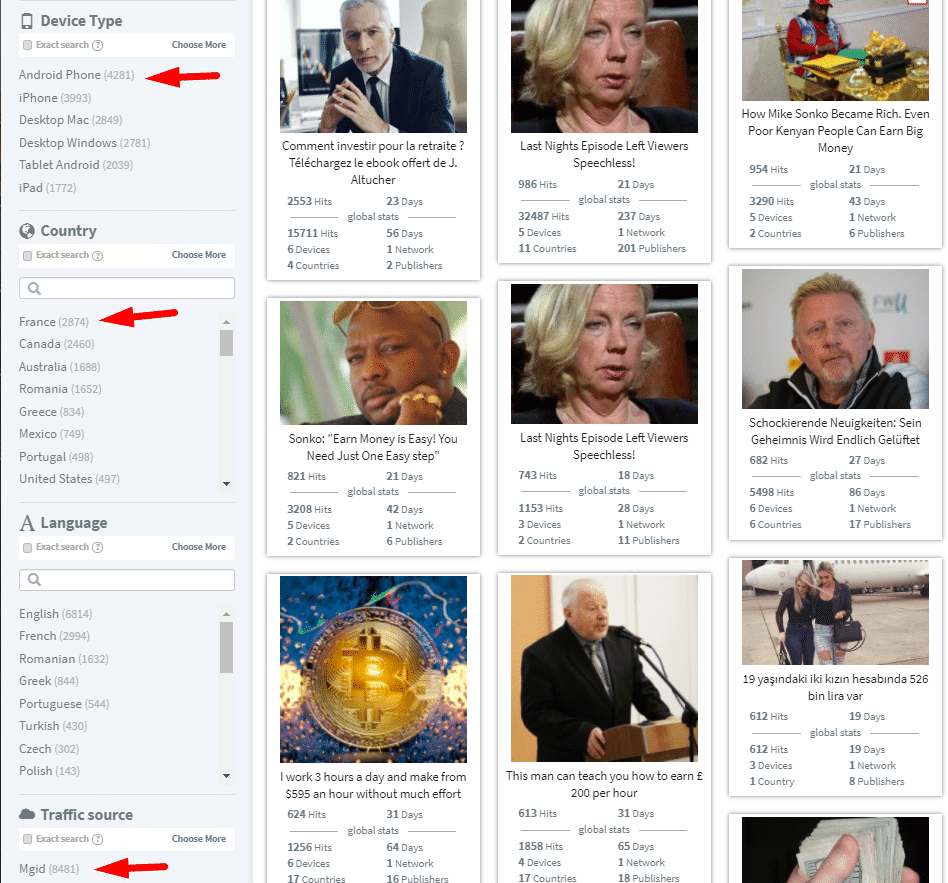 After you've determined what is working and where, you may reach out to your Supreme rep, to get their help and insights. They most likely can advise with what angles/landers to use and even provide you this so you can get your campaign up and running in no time.