DISCLAIMER: What we are showing you here IS FOR EDUCATIONAL PURPOSES ONLY! We do not provide any kind of education advice, coaching, or suggest you do what you read in this tutorial by LeadsClub. THE USE OR RELIANCE OF ANY INFORMATION CONTAINED ON THIS WEB PAGE IS SOLELY AT YOUR OWN RISK.

Have you ever wanted to run Finance CPA offers, but never actually knew how? This is for you.
Investing is always a hot topic, no matter the day and age. People are talking about investing in different stocks, commodities and even crypto, everywhere – on social media and all over the internet. Starting 2023, for example crypto, is expected to bounce back so people will surely take an interest.
If you are an affiliate marketer, you definitely should consider running Financial CPA Offers, because in just 2-3 days, starting 2023, that's where the focus will be.
We are going to show you everything you need to get started, step by step how to make money. So, be sure to read the whole tutorial. If you ran Casino or Nutra offers in the past, this will be really easy for you. is literally the A to Z of running financial offers for dummies, including an agency accounts source.
Below is a real example of the end result and how you can make it.
What are Financial CPA Offers, and Why They Are Awesome To Promote As an Affiliate
If you are a more experienced affiliate marketer you probably have already heard of the financial CPA offers with the huge payouts that everyone loves.
With these Financial CPA offers you can earn high payouts per conversion just like with those good old forex offers that made so many affiliates super rich.

This is the only vertical in which you can get a PREPAYMENT to run the offers and even have DAILY Post payments. No need to wait NET-7 or even NET-30 to get your money.
A typical funnel of these offers looks like this: For you to get a conversion, people need to register on the platform and make a deposit of $250. Once the deposit is made, you get a conversion.
The payout for a single conversion can be around $1000 with these offers, which is very good, just think about it, if you can make only 3 sales a day you can already make $3K per day.
As we mentioned before, investing is very hot right now and it's a HUGE trend, people want to invest and make money with all sorts of things, since most of them missed the early days of making money with Bitcoin, they don't want to miss the opportunities.
And because of that, as an affiliate you also should not miss the opportunity to make money with these CPA offers while the market is very hot.
However finding a good offer is not the easiest thing. There are only a few CPA networks out there with these types of offers, but I guess you would like to know which one you should choose to get the best conversion rates and highest payouts, and the answer is: LeadsClub. It's a network made by affiliates for affiliates.
As one of the fastest-growing CPA Networks, LeadsClub offers its partners some of the highest commission rates and conversion rates in the market.
LeadsClub is also run by a highly professional and dedicated team who are driven and always ready to provide high-quality support and all the resources.
They will provide the best performing pre landers for these offers, so you have a choice of using their proven pre landers and offers, but of course you can use your own custom landing page as well if you want or you could even submit a request for them to provide you with a custom pre-lander or landing page.

Here's examples of the many proven Pre-landers and Offers that you can use

One of their top offers right now is called BitSignal and below is one of their in-house proven pre-landers.
Alternatively you can also spy yourself to see what other affiliates are promoting.

How To Spy on Other Affiliates & Come Up with Your Own Unique Angles & Ads
Creating winning ads without knowing what is working for others is hard. You need to test a lot until you find your winning ads. However, if you know how to spy on your competitors and learn what works the best for them you can start with a much higher chance of winning right away.
Your competitors have spent a lot of time and money on testing and finding their best-performing creatives. So why not take the winning creative strategies from their top-performing ads and tweak them to make them your own unique twist?
Since you are going to target the same audience base as your competitors, it's very likely that if you create very similar ads and apply the same strategies, they will draw the same audience to your ads.

Here's an example of spying for Ads & Pre-landers using Adheart.ru / adspy.com. We are looking for ads/pre-landers/offers that contain the words "Quantum AI" which is a well known financial offer.

You can rip the pre-landers and edit the contents yourself to make a unique pre-lander, however the ones provided by LeadsClub are already proven to work and convert up to 30%.
You can also see that affiliates are running both still images and videos. Once you find the best performing ads, you need to create very similar looking but unique ads images for yourself. You can also write new ad copies based on the ones you see, or you can just rewrite them to make your unique twist.

Be sure to make your ads with the pre-lander / offer in mind.

You can also come up with your own unique angles for landing pages. The most popular way is by using Google Trends to find a topic that is currently trending.

Here's an example of Andrew Tate trending because of his recent arrest. You can see how the searches have spiked and you can see the top 3 countries he is trending the most in.

What we are showing you here IS ONLY FOR EDUCATIONAL PURPOSES.


Here's an example of how it could potentially look like. It takes less than 3 minutes to replace a few images and text in order to create an angle that's trending right now.

We will start by using one of LeadsClub's top converting offers which has been made available to us by them instead of ripping someone else's stuff. In order to use ANY of their pre-landers or offers you simply need to click on "Apply" and they will add it to your account.




Once it has been added to your account in order to get your offer link you need to go to "My Live Offers" and click on the LINK button.




After that you need to setup domains and safe sites.
How to Setup Safe Sites & Servers To Host your Landing Pages
Leadsclub provides a CRM platform which lets you manage Domains, Sites & Servers all in one place.

Their CRM platform is really powerful because it provides an all in one solution for affiliates eliminating the need to use third party services or hire developers.

You can purchase new domains by going to the Register New Domains inside the Domains tab.

Domain Setup

If you happen to already own a few domains that you would like to use. You can import those domains in the CRM and attach them to servers following the steps below.


You can see the available domains that you have and their current Status in the "My Domains" tab like so.
Once you have your domains setup and ready to use it's now time to create a server and attach one of the domains.
Inside the LeadsClub CRM you have the option to create a server to host either safe sites or funnels respectively.

Server Setup
In order to setup a server you need to navigate to the Servers tab and click on "Create New Server"
Once your server is ready it will become available to tweak inside the "My Servers" tab.


The next step is to attach a domain to the server and generate an SSL certificate for it.
You do so by going to the server settings and choosing a domain that you would like to attach and after that you click on the SSL button.


The final thing left to do is to generate a safe site. The LeadsClub CRM offers the ability to generate safe sites on the fly with a few clicks like so.


After completing the above steps with the Domain & SSL you need to scroll down until you reach Site Mode, this is where all the magic happens. We have the ability to use a Site Builder, deploy WP on the spot with automatically generated content and settings, mirror a website or even go as far as making a redirect site or using an embedded script.

In order to run these offers, we need a Wordpress site which we generated with just a few clicks. Here's how it looks.


Inside the server settings you also have the ability to place custom code on your newly generated website like Pixels and Postbacks.

As well as the ability to cloak your safe site. The CRM has a built-in professional grade cloaker.

To summarize until this point you now have the following things.
Proven Pre-landers and Offers available
Proven ads that you've found from spying
Your own safe sites & server with the click of a button
Cloaker
The last thing you need is accounts.

Leadsclub can get you in touch with a proven Facebook Agency account supplier. The accounts have unlimited spend and can be topped up with crypto funds as well. What you need to do is message them for an introduction.

Once you have accounts to run it's time to submit them.

How To Setup The Facebook Ads Campaigns, Test And Find Your Best Creatives
To get started setting up your first campaign, go to Facebook Ads Manager select campaigns and click Create.

Next select conversions as your campaign objective and click continue.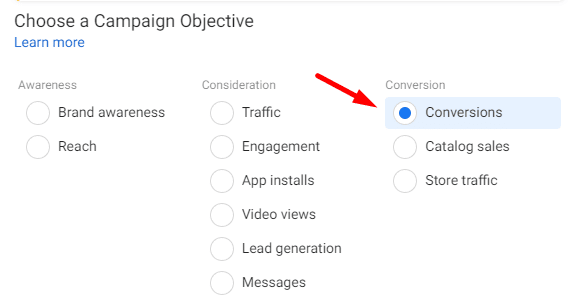 Next you will need to name your campaign, and set up campaign budget optimization if you want. We are not going to do that because we want to set the budgets on adset level.
Then you need to select website as conversion event location, and you need to select your pixel and event.
Now we are going to set the daily budget on ad set level to have more control over the adsets, and you can also select start and end dates if you want.
In the audience section select your target geo, which is the United Kingdom in this case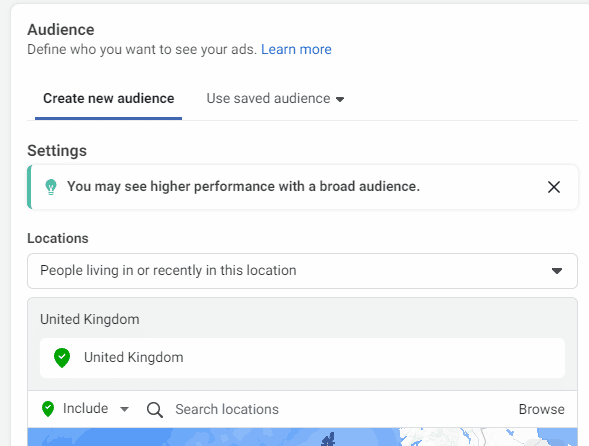 Next you need to define your audience by selecting the age group and gender.
When it comes to placements, we recommend starting with Facebook News Feed only.
The next step is selecting your Facebook page that you want to use for this campaign, and then you can upload your ads.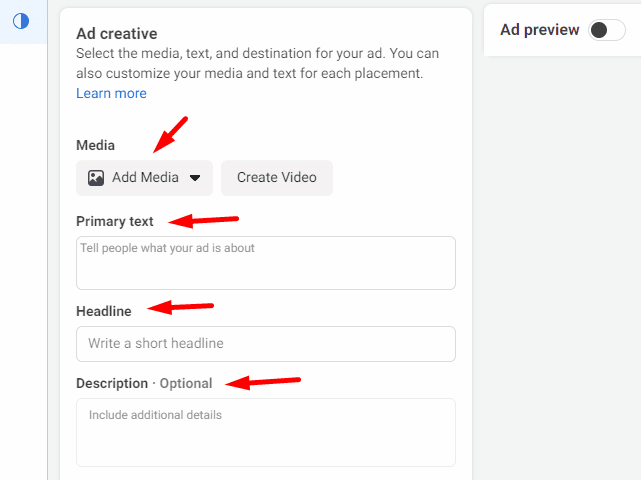 When it comes to ads, what really works well is clickbaity ads since you want to get that click so people can go and read your pre-lander story.

To create a clickbait ad, you need to keep them curious.
Here's an example of an ad we've created just for this purpose …
How did we do it so quick? It's easy, so:
Title: He's regretting now that he revealed his latest investment
Text:
Just when he said it, his team cut his Live Podcast show…
(On purpose we have the …) so they get curious and click on it.


Another way of creating these ads is just using money, cash machine, queues to the bank, girls, cars, luxury images or even combine them.

Pair those images with headlines like these: "This method actually works", "People are anxious about this new system".
Be creative, use your imagination, and one more tip from an expert ? Make your ads images to look as amateur as possible (none stock images), they look the most real and attract the most.
Also use various languages and good translators to translate your ads and pre-landers into the native language of the target country – don't be lazy like all affiliates.

Here's some examples.

When your ad is ready add your destination URL (landing page link IF you are using a no redirect campaign) in the Website URL box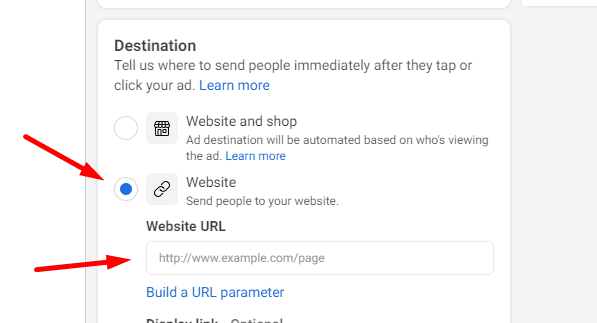 The LeadsClub pre-landers & offers are so good that the only thing you need to make sure of is to have a good CTR on your ads. They will handle all the heavy lifting for you after that.

Using their Full-Solution CRM is a no brainer if you are looking to get started quick and make good profits.

Results
These are our 7 day stats for running these offers on Facebook with an offer straight from LeadsClub.
With Leadsclub you get to keep your own data and even micro-optimize on the status of the sale which you can see in real time. Every lead that you generate get stored into the CRM where you can view the current Sale Status, Email, Names and Phone and you can export all that data since you own it! You can even request additional information on that specific lead from them so you can figure out what type of people click on your ads.
All-In-One Card Solution
LeadsClub offers an All-In-One Card solution for affiliates inside their CRM.

Affiliates have the ability to generate cards on the fly, which can be especially useful if you already have your own accounts.
Why using their solution is a no brainer?
It save you a lot of headaches by avoiding unnecessary taxes on "air profits," or profits that come in and go out again. It can also help with scaling quickly, as you can use the flow of your own revenue that is coming in from the offers that you are running directly into your cards for ad spend or other stuff.
This can save you time and effort compared to constantly transferring money from one source to another. Many times once you find a good working campaign and have it stable, you might accidentally kill the campaign just because you need to "move the money" and transfers from source to source in order to pay for your ad spend.

You can keep things running smoothly by using their cards.


The market is very hot right now for financial CPA offers, so if you are an affiliate marketer looking to earn serious money grab one of these CPA Offers and start working on your campaigns.

Keep in mind, the offer itself is always the most important thing in your campaign. If the offer sucks, you won't be able to make your campaign profitable no matter how hard you try.

That's why it's crucial to start with the best offers right away, and to do that all you have to do is to create your LeadsClub account, and talk to your account manager. Tell them what you are looking for and what goals you want to achieve, and they will help you select the best offer based on your requirements.

Bonus – visual guide of the CRM
Here's a quick video which will walk you thru the CRM and all that it has to offer.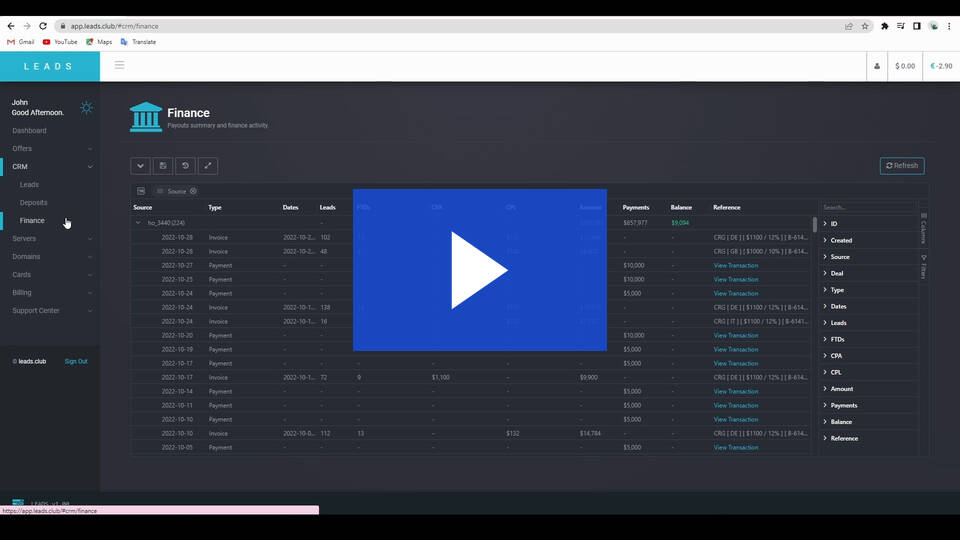 Here's some more info regarding LeadsClub and how they operate.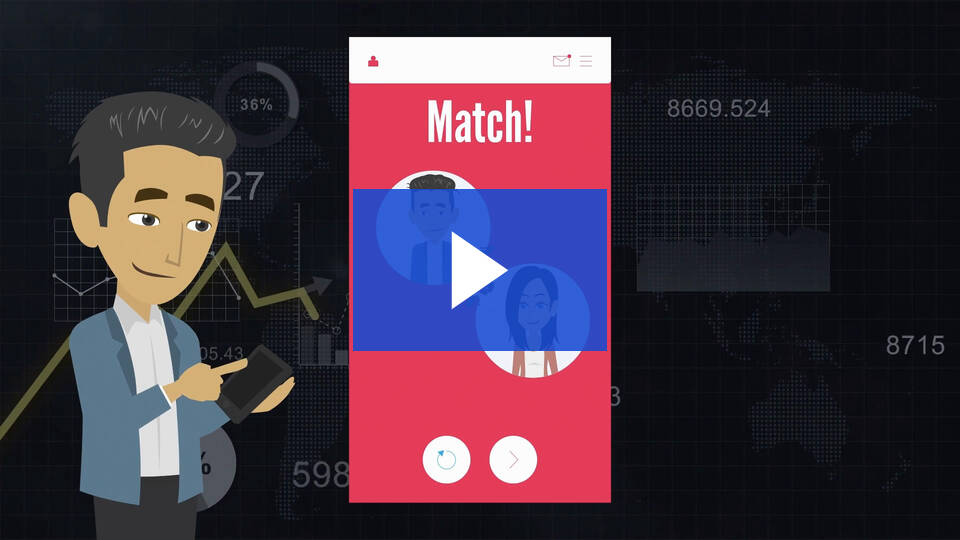 For more information and to view the full uncensored version you can join the LeadsClub Telegram Channel – https://t.me/LEADSClub


Bonus #2 – How To Create & Manage Multiple Facebook Ad Accounts Without Restrictions
Our friends at Multilogin.com were kind enough to provide this video.
You can also check out their YouTube – Multilogin where they discuss more on how to properly setup and warm such accounts.