In this guide I'm going to teach you how to prepare and run profitable financial lead generation offers from Supreme Media, on native traffic sources like Mgid.
When it comes to financial offers such as crypto and stock investment, the best place you can get the top converting offers is Supreme Media.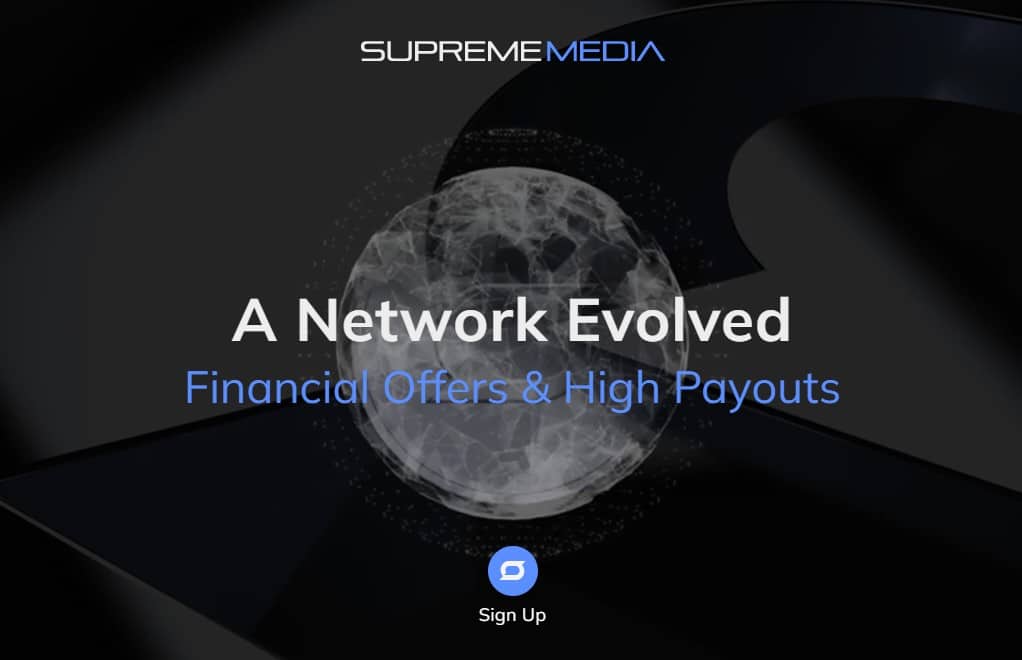 Supreme Media is not just a great network with the best converting and highest payout offers, their support team and affiliate managers are amazing as well. They are always available and ready to assist you, so I highly recommend getting in touch with them.
As I mentioned before, we are going to run Crypto offers on Native, and one of the best native traffic sources for financial/crypto offers is MGID.
So here we go!
Finding the best performing Geos, Ads and Landers
The best way to find out what other successful crypto affiliates are running is by using spy tools like Adplexity Native. Testing what kind of ads and LPs are working will cost you a lot of money, so that's why it's important to start out with campaigns that are already proven to work for others.
This is when Adplexity Native comes handy. It is the best Spy tool for Native traffic sources, and it's super easy to use.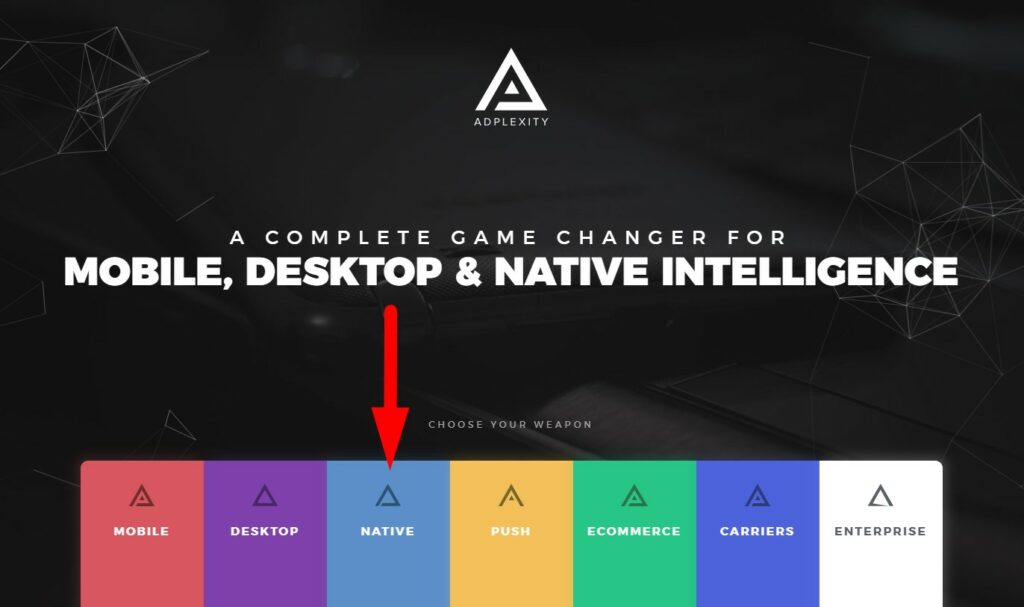 To get started, log in to Adplexity Native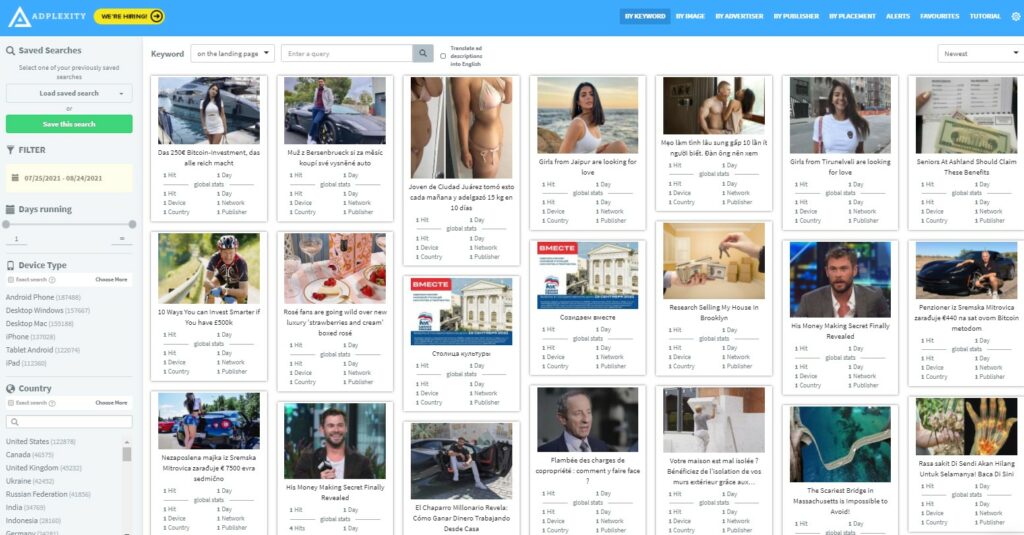 By default it will show the most recent ads that are running on various native traffic sources.
We need to narrow down the result since we only want to see crypto ads that are running on Mgid. To do that locate the ''Traffic Source'' tab in the left sidebar, and select Mgid.
Then I like to put the keyword ''crypto'' in the search bar, to see financial crypto ads only.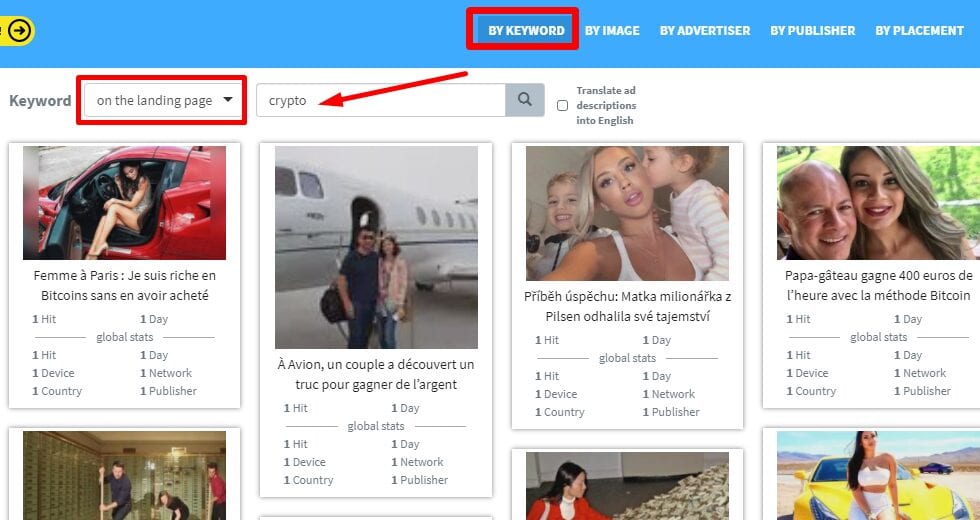 To find the best performing crypto campaigns, I like to set the date filter to Last 30 Days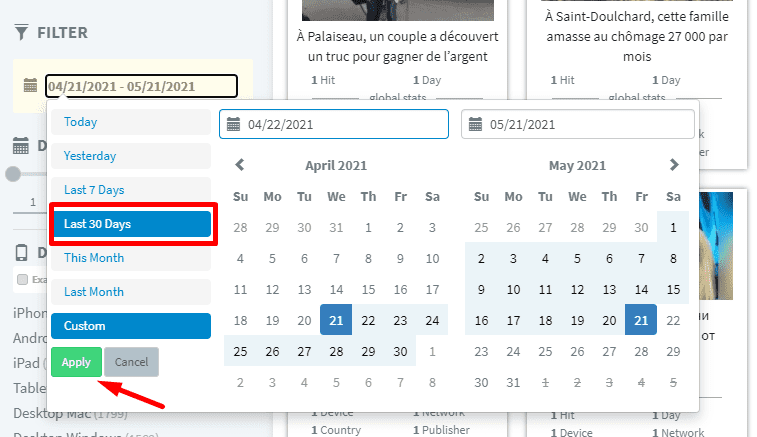 Then I sort the results by Received Most Traffic.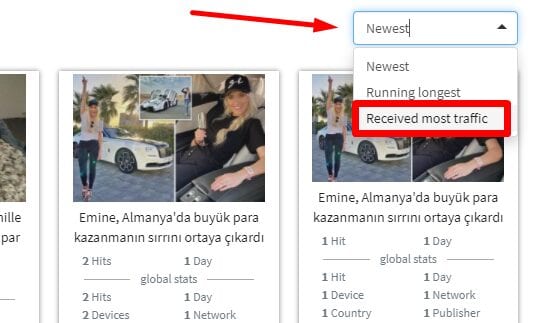 The reason I do this is because the ones that received the most traffic volume must be profitable, otherwise affiliates won't waste so much traffic and money on those.
Then what I do is browsing through the ads I see, trying to find the top 3 countries that I see the most affiliates are targeting.
When I identify the top 3 geos, I contact my Supreme Media rep, and ask him to send me the top converting offers for each geo I found.
Next I filter the results in Adplexity based on the GEOs my rep suggested, and I spy on which ads and landing pages are working in those countries.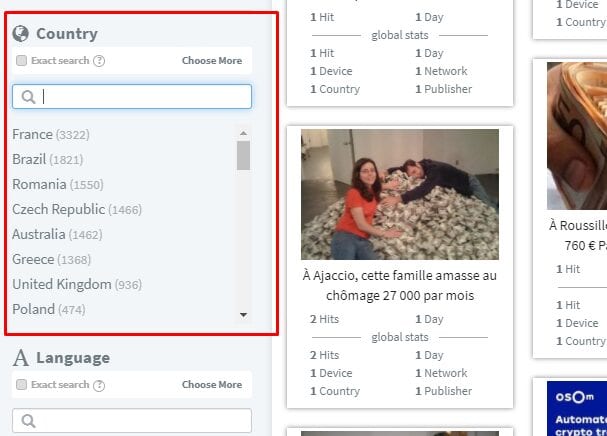 Then I take the top performing ad angles, save them in a notepad, and rewrite them later. I do the same thing with the ad images, I create similar looking images based on the top performers.
Next I download the top 3 landing pages for each GEO, I edit the text and images a little bit to make my own variations of them.
Once I've prepared everything, it's time to set up tracking using Redtrack.
Setting Up Tracking in Redtrack
To get started, first we need to add our landing pages into Redtrack. It's pretty simple, just go to landers and click on +New.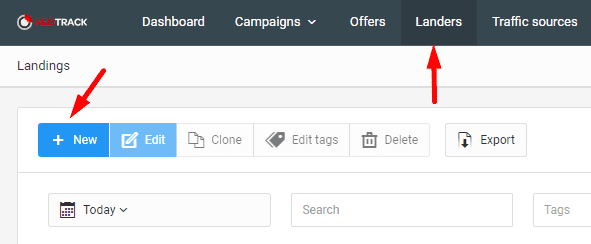 Then type in a name for your landing page, and add you lander link into the URL box.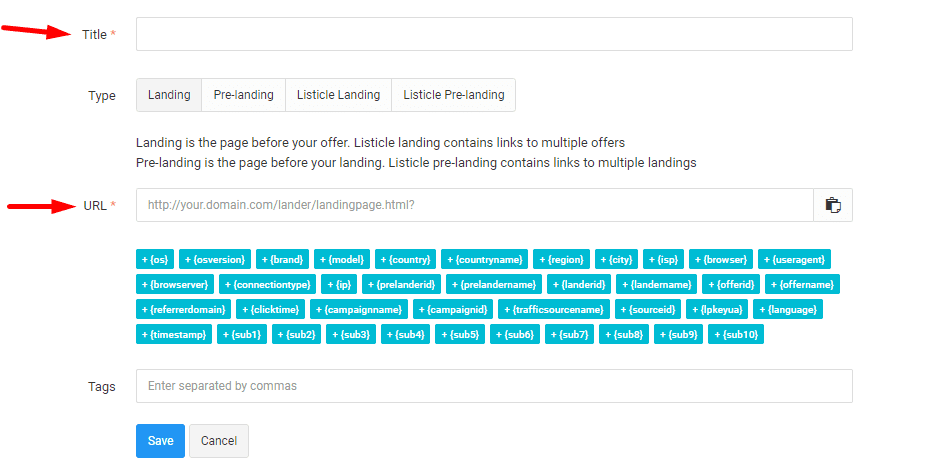 Next we need to add an Offer Source. The offer source is the Affiliate Network you work with. In our case it's Supreme Media, so click on offer sources, scroll down until you see Supreme Media and click on ADD.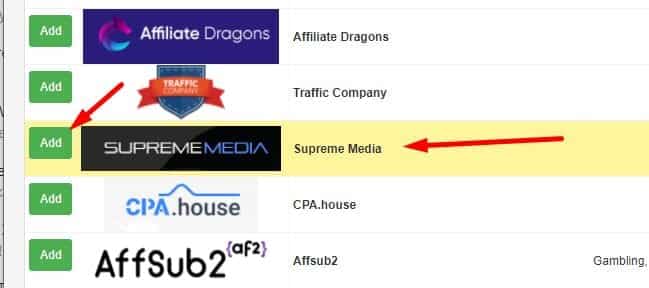 Redtrack will automatically fill the postback parameters of the network, the CLICKID and SUM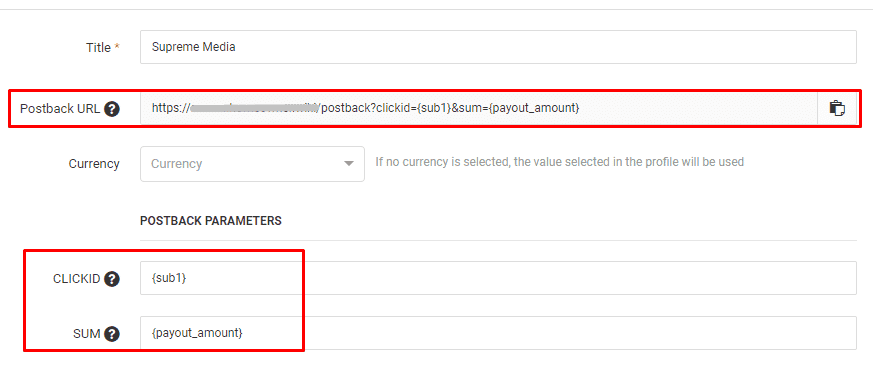 So all you need to do is click save.
Next we need to add the Offers. Go to offers and click on +New.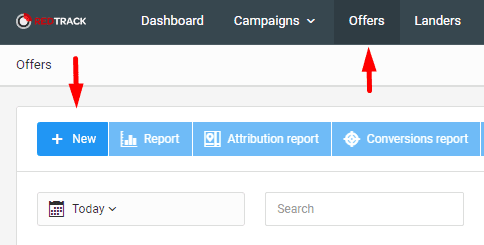 First type in the offer name, select the offer source, then paste your unique offer link in the URL box. Redtrack will automatically add the correct clickid parameter to your offer link, so all you need to replace is: https://your.offer.url in the URL box

Finally we need to add a Traffic source before we can create a tracking campaign. In our case the traffic source is MGID. Click on traffic sources and +New.

Then find MGID in the list and click on Add.

Now we have everything set up and we can create a tracking campaign. Click on campaigns and +New.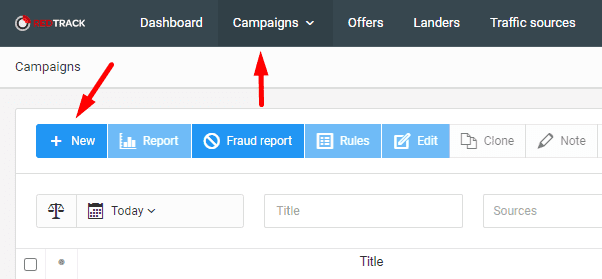 First name you campaign, and select the traffic source (Mgid)

Next we can create the funnel. I'm going to start with 3 landing pages in each geo. So I add 3 landers into my funnel, and set the weight accordingly and Redtrack will rotate and split test my landing pages for me.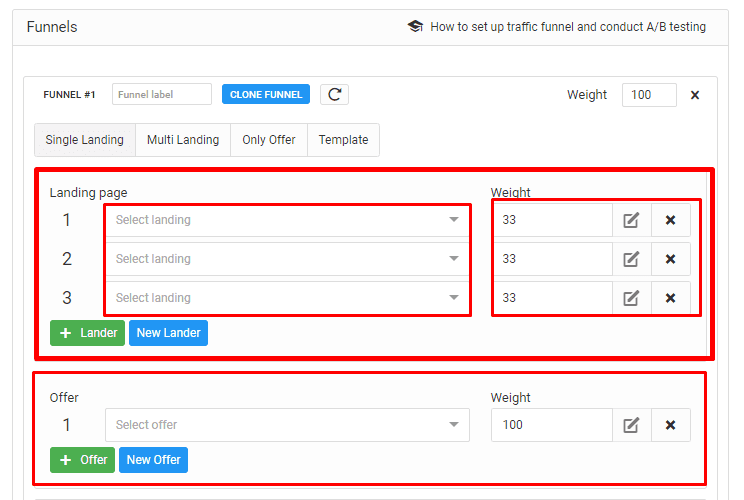 So that's pretty much it, now we can go to MGID and create our first campaign.
Campaign Setup on MGID
Once you log in to your Mgid account, on the dashboard click on Add Campaign.

First you need to name your campaign, then select campaign type, category and language.

The next step is targeting. In this campaign I'm going to target the United Kingdom, and Desktop computers only.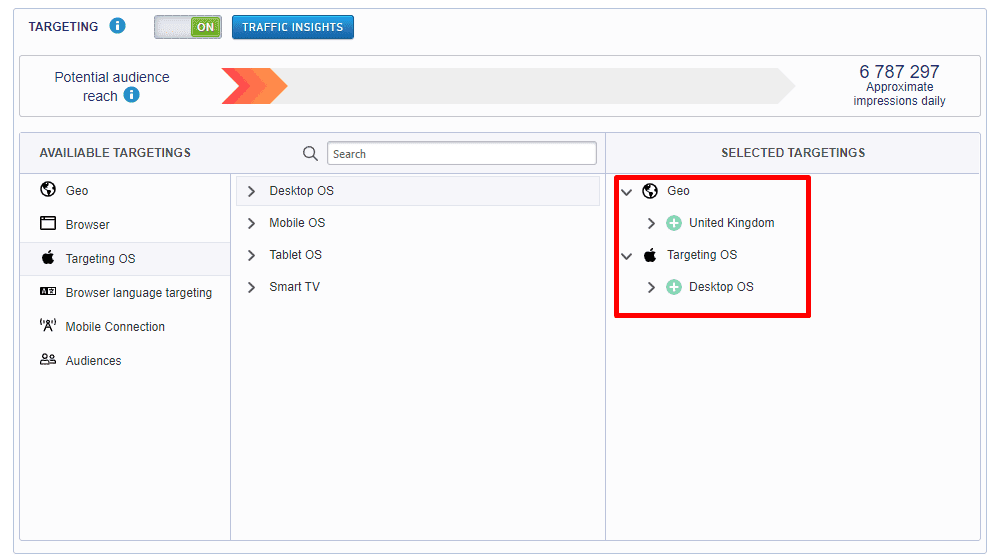 Then I set the daily and overall budget limits

And then the conversion tracking setup. This might be different depending on your tracking setup.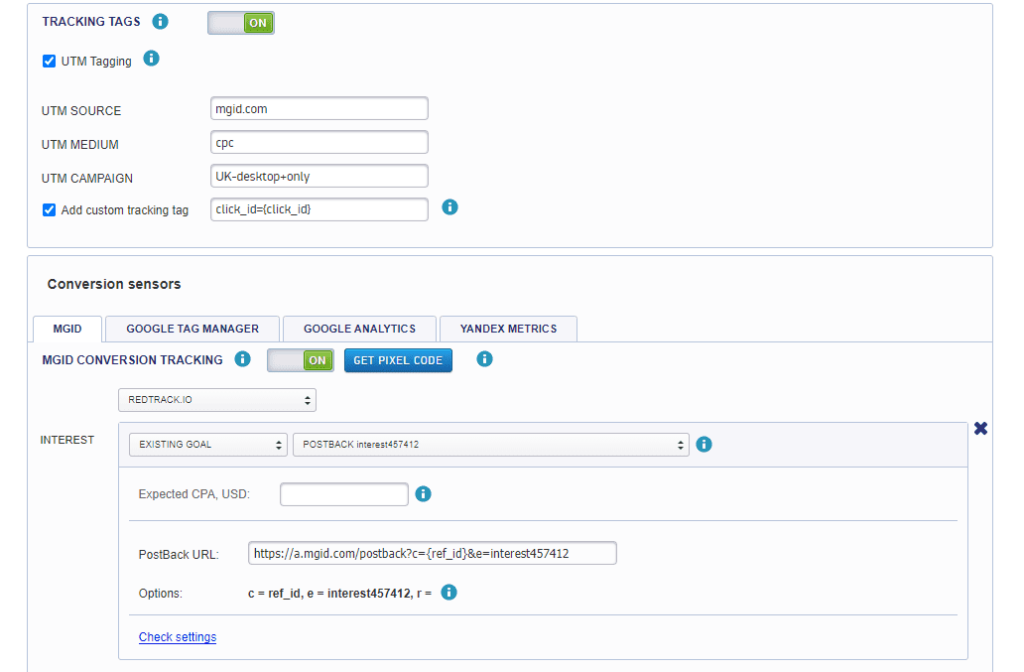 Finally you need to create your ads. Add your URL, texts and images to your campaign.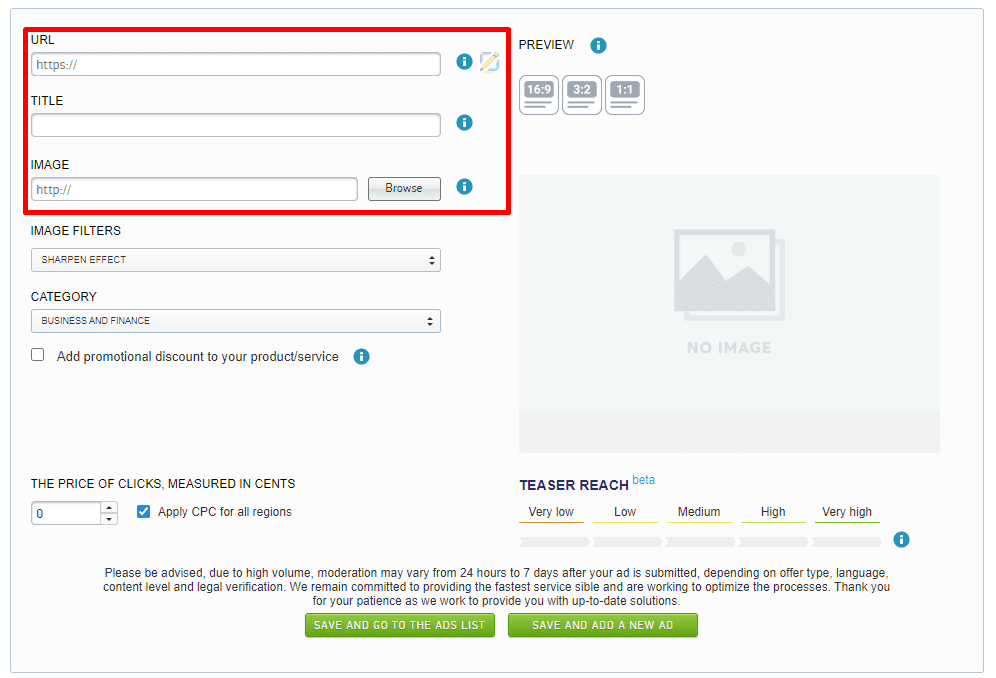 That's it, after that you just need to wait for the campaign approval.
Optimising Campaigns
Once the campaigns are approved, wait for 24/48 hours until you get enough data to be able to start optimising your campaigns.
To get started, go to Redtrack, select your campaign and click on Reports.

I usually start with optimizing placements.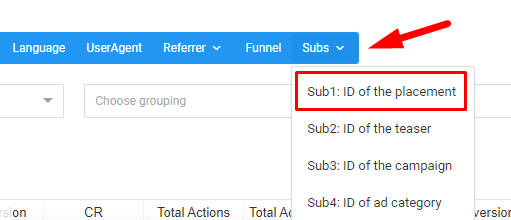 I sort the placements by Cost, and stop all placements that spend too much and got 0 leads. So I basically try to optimise for the best lead cost possible.
I do this every day until I see bad performing placements.
The next thing I optimise are the Landing Pages and Creatives. I started with 3 landing pages so I check the data and compare the stats.

First I focus on the conversion rate of the landing pages. Basically the number of leads. If one of my LPs got significantly less leads then the others, I stop it.
Sometimes it doesn't show any significant sign yet, so I try to focus on the LP CTR% (landing page click-through rate).
I do the same thing with Creatives.

Once I find a winning LP/AD combination I try to create more similar variants of them and test those as well. You can do this by just simply changing the head lines or sub headings on your LPs or changing the images here and there.
Small adjustments like these can make huge differences in your campaign's performance.
Scaling You Winning Campaigns
You can start scaling by adjusting the bids, increasing the daily budget of your campaigns.
Try to increase the daily budget of your winning campaign, and if it still shows profits, try to increase it even more.
Then you can try to play with the bids, try to slowly decrease them or slowly increase them to get higher quality placements.
To scale even further, grab your winning campaign, and launch it on other traffic sources as well, with the same ads/LPs and settings.
Once you craft a winning campaign, it usually works well on other native traffic sources as well.
Conclusion
Running Financial Lead Generation offers such as crypto can be extremely profitable. These kinds of offers usually pay a couple hundred dollars for a single FTD (Full Time Deposit).
Supreme Media has the highest payout offers, some of them are paying more than $1,000 per FTD. Of course, testing can burn a bunch of money, especially if you don't use spy tools like Adplexity to identify campaigns that are already proven to work.
But once you find your winning campaign, you will make that testing money back in no time.