Financial lead generation offers at Supreme Media are one of the highest paying affiliate offers on the market. With financial lead generation you can easily earn $500 to $1000 for every single sale you generate.
This vertical is also great because financial offers are always going to be popular among people. Everyone wants to make more money and everyone is looking for easy ways to make money, so with the right ad angles and creatives you can make huge profits with your campaigns.
So in this free guide I'm going to show you step by step how to set up, launch, optimize and scale your profitable financial lead gen campaigns.
Choosing Your Offer
Obviously the first thing you need before you can start is having your offer that you are going to promote.
When it comes to financial lead generation, Supreme Media is the top CPA network you can work with, simply because they have the highest paying financial offers with very high conversion rates.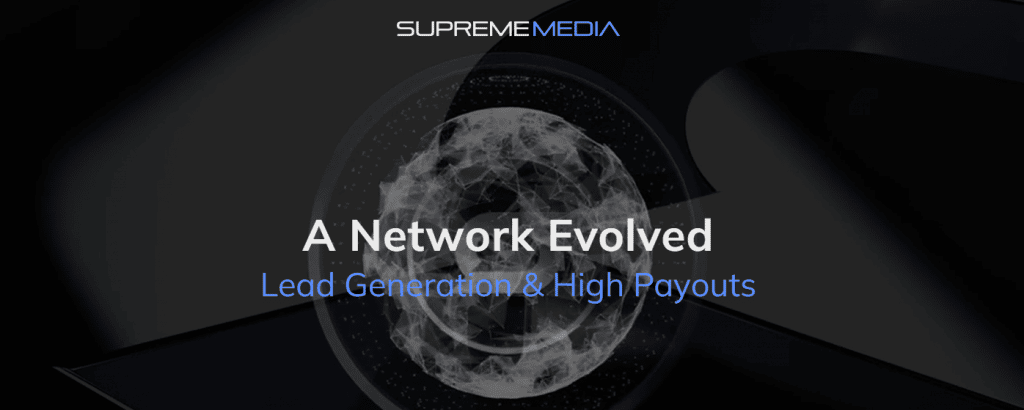 They have many financial offers you can choose from, so the best thing you can do is talk to your account manager, and ask for the top converting offers and geos from the last 30 days.
They will help you find the best converting offers and geos for your traffic.
Finding Angles and Creatives That Work
Whenever you launch a new campaign, especially if it's a new vertical you never ran before, it's highly recommended to take some time spying on your competitors.
You want to see what angles, ads and landing pages are proven to work by other affiliates. You can easily do this with the help of spy tools.
Adplexity is one of the most popular spy tools, and since we are going to run campaigns on RevContent we are going to use Adplexity Native.
The easiest way to find financial campaigns in Adplexity is by searching for the keyword ''250''. Weird right? Actually it's not.. The reason why ''250'' is because all these offers require a $250 deposit to get started.
So once you search for this keyword you will see a bunch of financial campaigns right away.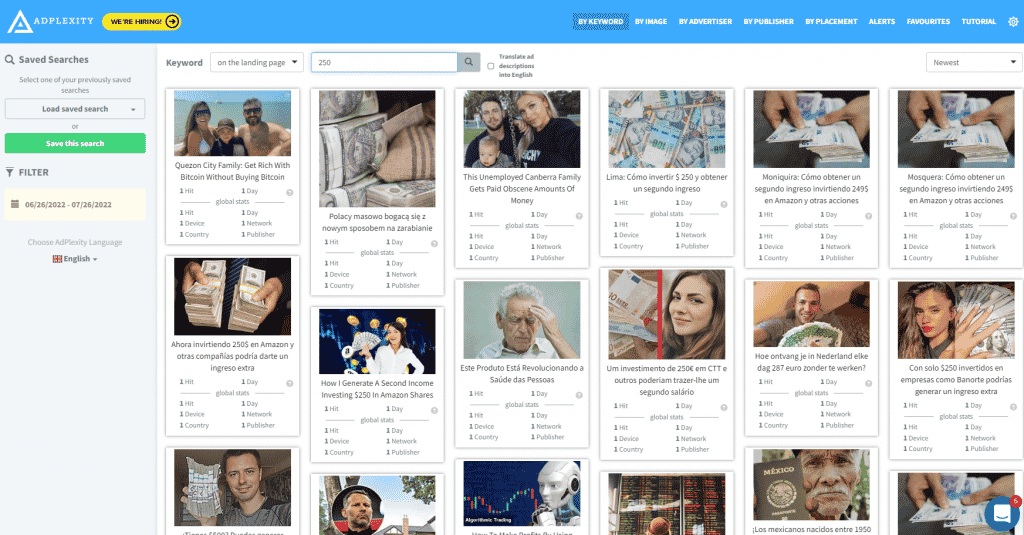 To find the best ones you need to set the date filter to last 30 days and sort the results by receiving most traffic.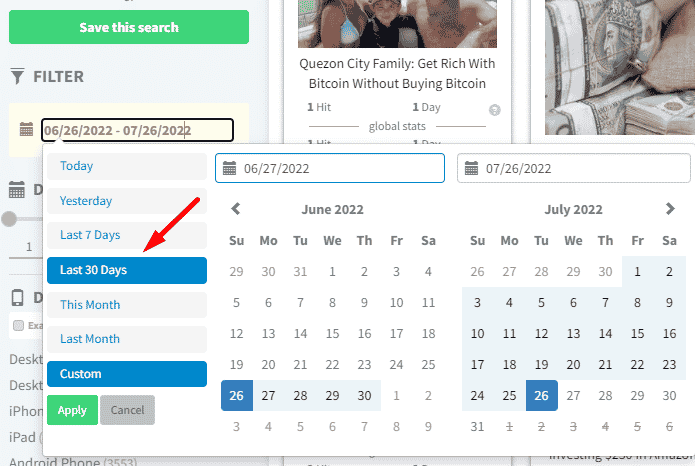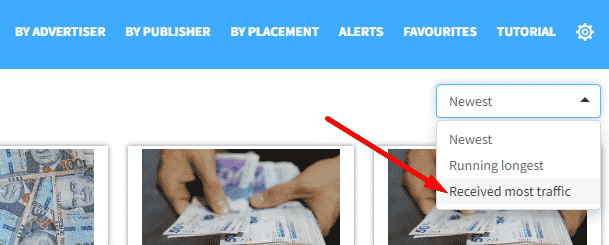 You can also filter by GEOs if you already know your target geo, and also by traffic source if you wish.
Then check all the campaigns that are receiving the most traffic and have been live for the longest time, those are the top performers.
Use their ad angles, and landing pages for inspiration. You can create similar looking ads and landers, but make sure your ads are unique. Don't just rip and run their ads because you don't want to compete with super affiliates who are spending enormous amounts of money on campaigns every day.
Create unique ads and you will have better results.
Campaign Tracking Setup
Our go-to tracking software is Redtrack, that's what we use to track all of our campaigns, so I'm going to show you how to set it up. If you already have another tracker, don't worry the steps are pretty much the same no matter which tracker you use.
First let's add Supreme Media as offer source
Redtrack has pre built templates in their offer source catalog for all the major CPA networks and traffic sources, so just find Supreme Media in the list and click Add.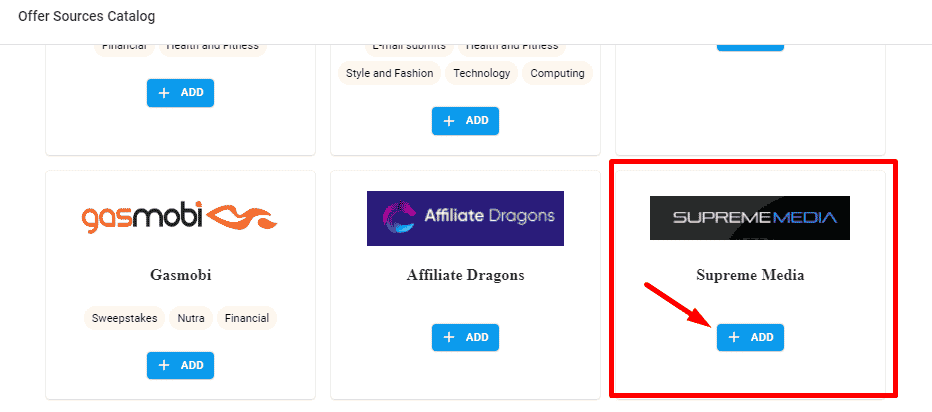 The next step is adding the offer.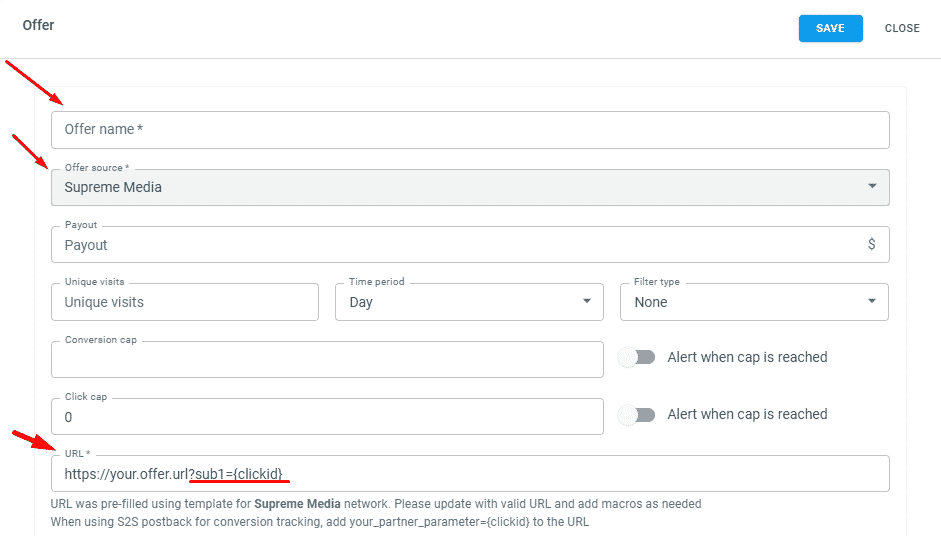 Just select Supreme Media as Offer Source and the correct click id will be added to your link.
Next we need to add Revcontent as our traffic source. All you need to do is select RevContent from the Traffic source catalog and click add.

Last but not least at your landing page.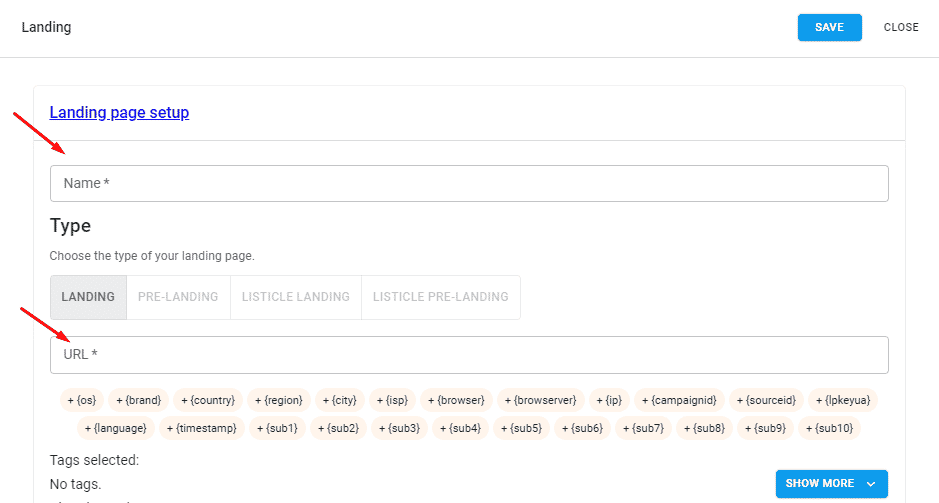 After that you are ready to create your tracking campaign. Go to campaigns, add new, name the campaign, select the traffic source and your lander and offer.

If you have multiple landing pages you can add them in one campaign and Redtrack will rotate them so you can easily A/B test them.
Then finally click save, and copy your tracking link from the tracking links and parameters section.
Launching Your Campaign on RevContent
When you have all your creatives and tracking setup ready, it's time to launch your native campaign.
To get started click on ''create campaign boost'' from your Revcontent dashboard.

Then you need to add some basic information like your campaign name, bid type and amount and daily budget.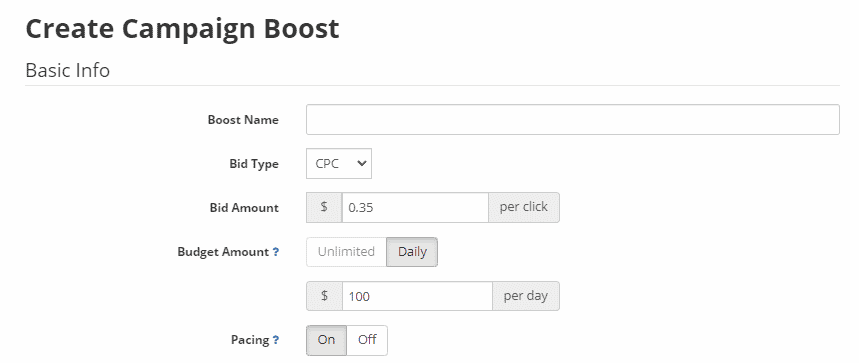 The next step is targeting, select Native as traffic type, select your target GEO and device type. To test both mobile and desktop devices, create separate campaigns for them.
Then you need to add your Destination URL (Redtrack link)

And then you can upload your ads.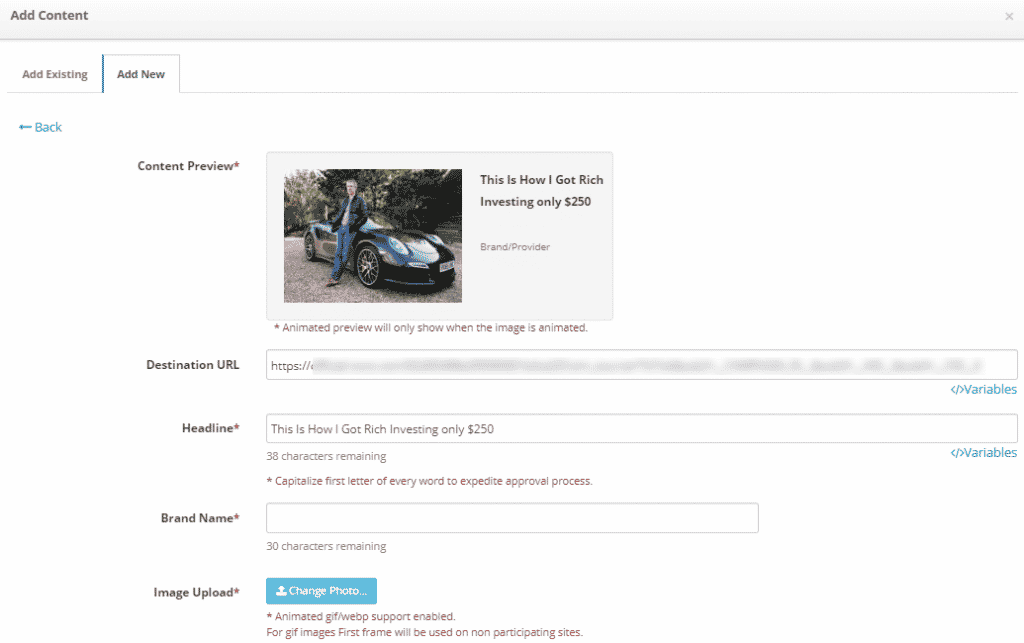 Start your campaign with at least 3-5 different images and 2 angles. So you will have 6-10 ads to start with.
When it's done, you need to wait a bit for approval and that's it.
Campaign Optimization and Scaling
Leave your campaign running for at least 1-2 days before you start optimizing it. Your campaign needs to gather some data so you can clearly see what you need to optimize.
You can start the optimization with checking the performance of the widgets (placements).

Widgets are basically websites you receive traffic from. There always will be widgets that are not working well with your ads, and those widgets can waste a bunch of money if you don't stop them.
Analyze data on the Widget IDs and stop all widgets that are spending money without bringing leads (leads not sales). You need to do this regularly until you find your profitable widgets.
Next check the performance of your ads.

Analyze data and see which ad angle / image combos are performing well. Stop ads that are not bringing leads or have very low CTR.
Replace those bad performing ones with new ads that are similar to your top ads.
If you use multiple landers compare them against each other.

Focus on the CTR% and cost per lead when you analyze your landers. If one of your landers is worse than the other, cut it, if all your landers have very low CTR or very high cost per lead, try to test another landing page.
If you target both Mobile and Desktop devices, compare those against each other as well and continue with the one that is working better.
If you repeat these optimization steps on a regular basis, you will find your best performing, most profitable placements, ads and landers.
To start scaling your earnings, you can create new campaigns with your winning creatives targeting your most profitable placements only. Use a bigger daily budget on these campaigns to scale faster, and if you want to scale further start testing new geos.
Ask your rep again what other geos they recommend and start testing those as well. If you want to scale your winning campaigns even further, you can use the horizontal scaling technique which basically means, launching your winning campaign on other native traffic sources as well.
Other native traffic sources we recommend for financial lead gen are: MGID, AdNow, Adskeeper, Outbrain.
Conclusion
Financial lead generation is one of the highest paying verticals out there. Especially with Supreme Media you can earn $1000 for a single sale, so imagine generating just 1 sale every day, or imagine 3 or 5 etc.
These offers will always be interesting for people since everyone wants to make more money. So try to be creative when you are working on your ad angles, try to think about what financial problems people might have and offer them a solution.
You can make crazy amounts of money with these offers thanks to their high payouts and conversion rates.