I think we are all familiar with push ads, short messages that are delivered to the users mobile or desktop device in a form of notification.
These notifications look just like any other notification on your device, like social updates or weather forecasts, the only difference is that push advertising delivers ads instead of information.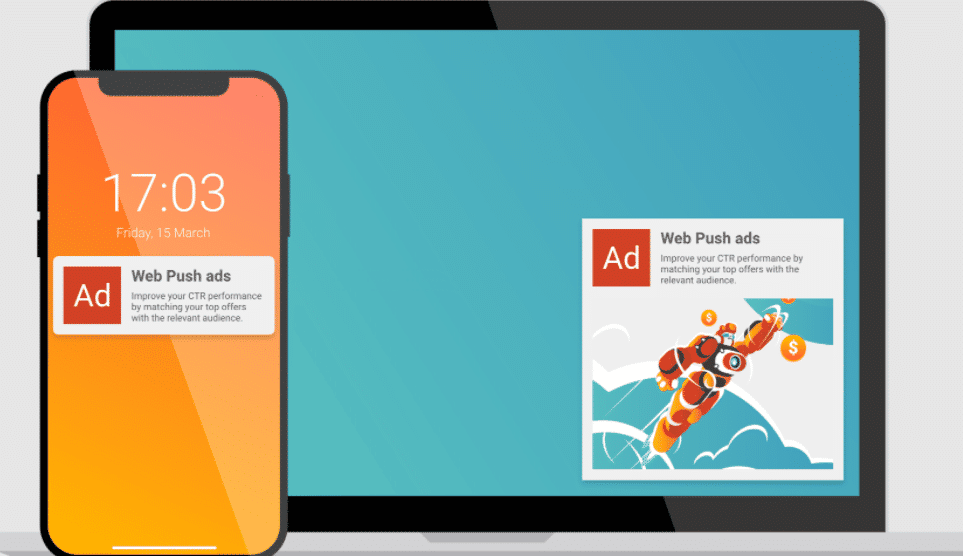 When you are thinking about push ads, you have to remember that users have to opt in to receive push notification ads, which means you are going to target people who want to receive push ads so basically so generally push ads are considered as user-friendly ad format.
Because of that with push ads you have a much bigger chance of getting highly engageable visitors which is key in affiliate marketing, we always want more engagement.
Push ads can be used for almost any type of campaign since it's click traffic and has a very low chance of bot traffic, and also higher CTR (click through rate) compared to other ad formats.
Push traffic sources don't have stupid and very strict policies like facebook and google does, so it's perfect for promoting Financial offers.
Also push traffic is much cheaper than Facebook and google, so you can send more traffic to higher payout financial offers, and have a bigger chance for getting profits.
How To Find The Best Financial Offers for Push Traffic
This step is easy, the #1 CPA network with the top Financial Offers is definitely Media500!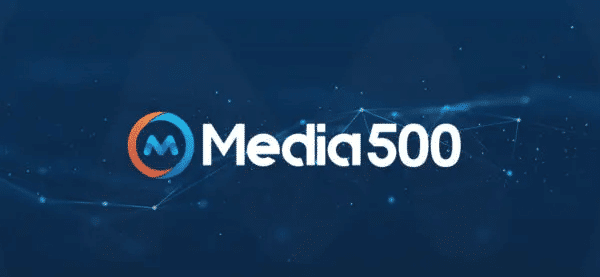 Media500 has all the highest converting exclusive offers and boasts the industry's highest conversion rates and payouts in their vertical.
They have an amazing support team so the affiliate managers are always available to you whenever you need help.
So to find the best performing Financial offers (crypto for example) all you need to do is talking to you affiliate manager at Media500, tell him what kind of traffic you have and ask him the best GEOs and Offers, they will be happy to assist you.
It's as easy as it sounds! 😊
Once you have your GEOs and Offers, you need to find the best performing Ads and Landing pages.
Spying on The Best Performing Ads and Landing Pages
To find the best performing crypto ads and landing pages we need to use a thing called Spy Tool. The best one out there is Adplexity. They have separate spy tools for each traffic type, so since we are going to run on push traffic sources what we need is Adplexity Push.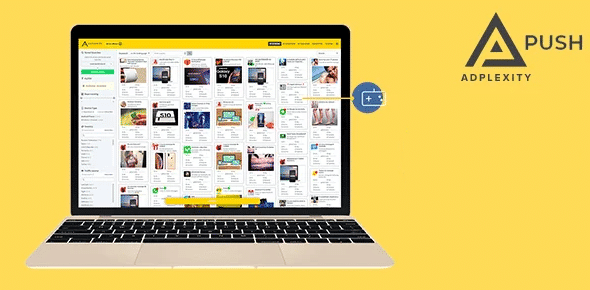 To get started log in to adplexity, search for the keyword ''crypto''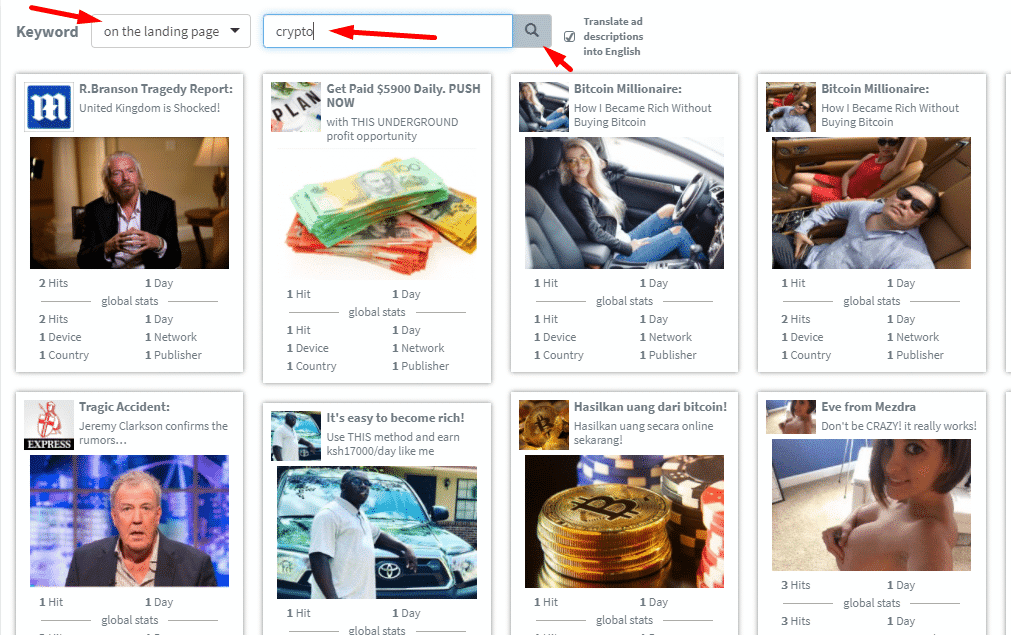 Then sort the ads by received most traffic, to see the top performing ads first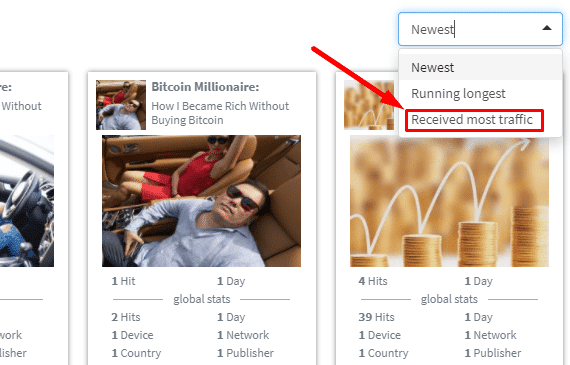 Then choose your target country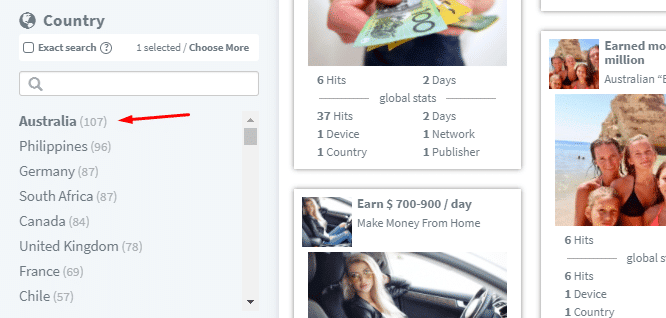 After that you can browsre through the top 5-10 results to see what kind of ads and landing pages work the best.
Here's an example:
AD: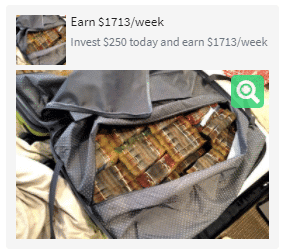 LANDING PAGE: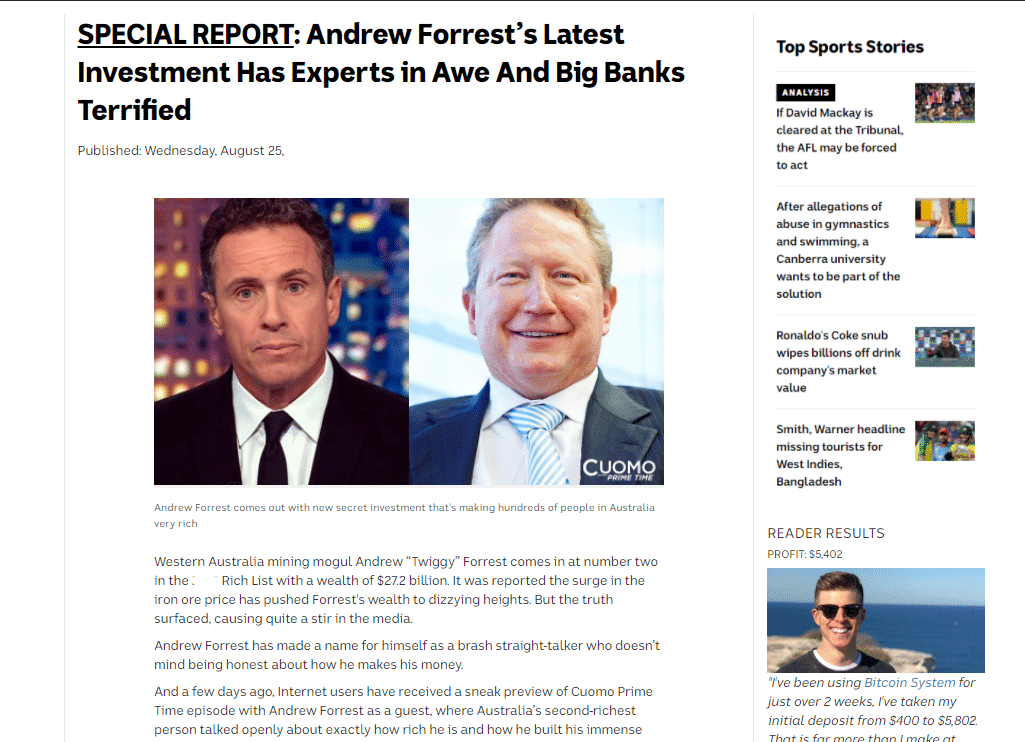 Once you find the best ones, you can create very similar ads for yourself, and you can rip the landing page, change the headline and the images to make your own twist out of it.
Ad Tracking Software
Proper tracking is one of the most important things in affiliate marketing because you need to optimise your campaigns for profits. You need to cut the bad performing placements, device types, ads etc. from your campaign to be able to adjust it to become profitable.
If you are not using ad tracking software it's impossible to optimise and you are going to burn your money quickly.
So tracking is super important!
The best campaign tracking software out there is Redtrack.

Redtrack offers you a 14 days free trial (no cc required) so you can try it without paying anything upfront.
If you don't know how to set up tracking with Redtrack you can check this step by step tutorial on how to set up everything you need for proper tracking by clicking here.
Campaign Setup
Once your Redtrack tracking is ready, the next step is to launch your campaign on your chosen traffic source. For Push campaigns I recommend starting on Zeropark or Propeller Ads, I have good experience with both.
For this tutorial I'm going to show you how to launch a Push campaign on ZeroPark.
Fist log in to your account and click on new campaign and select Push.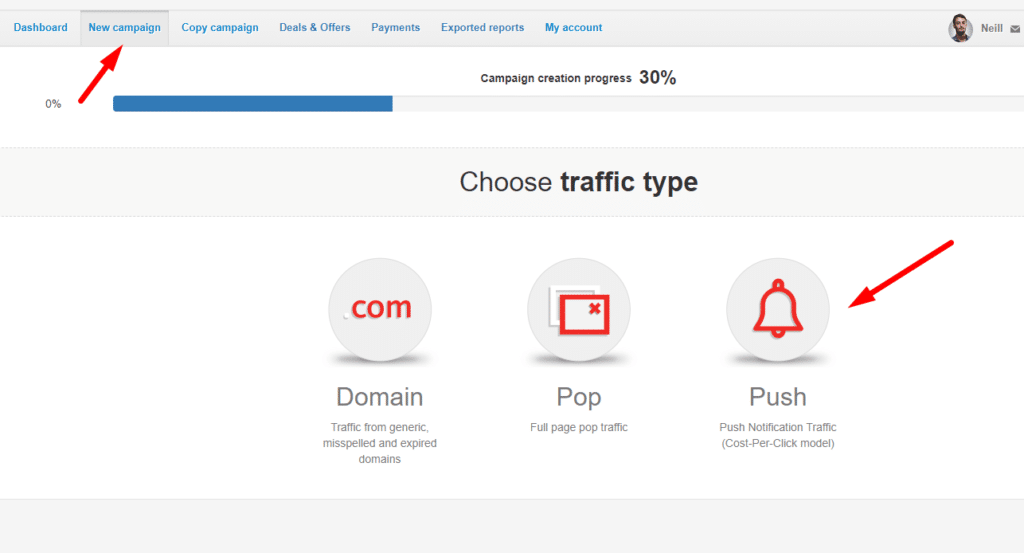 Next you need to choose from 3 targeting options. I recommend starting with RON to buy all the available traffic from your target country, and then later when you have all your winning placements you can create a new Target campaign targeting those winning placements only.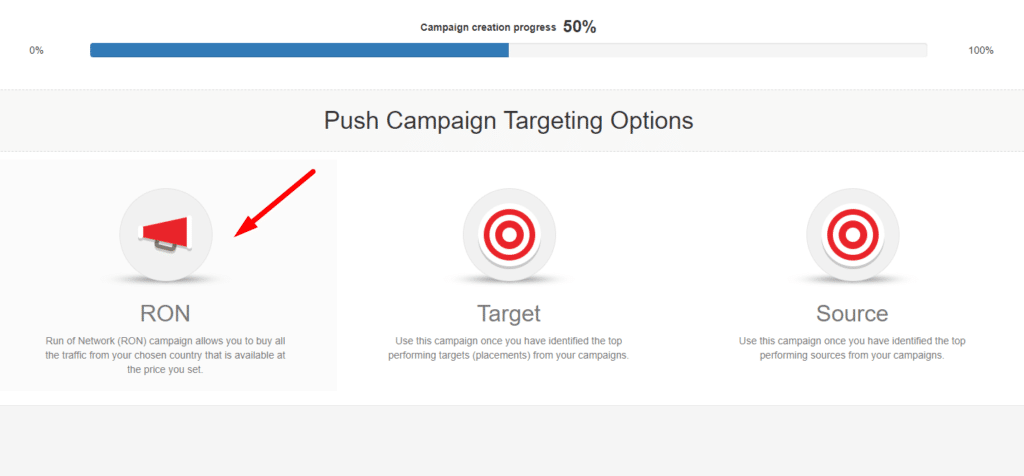 Next, type in a name for your campaign, select Push type and your target GEO.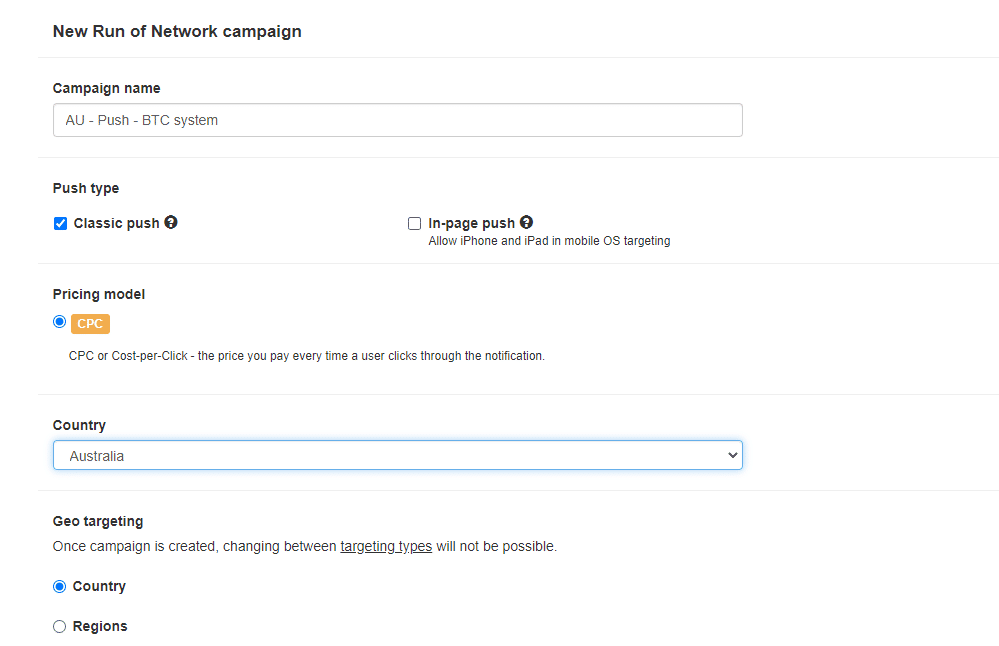 Next select the target language, and choose sour bid (I recommend starting out with the suggested bid for your target country). Then choose your daily and overall campaign budgets.

Then you need to select your target device. Always separate mobile and desktop campaigns, don't target both within one campaign. I'm going to start with mobile only, then I come back and launch a new campaign targeting Desktop devices only.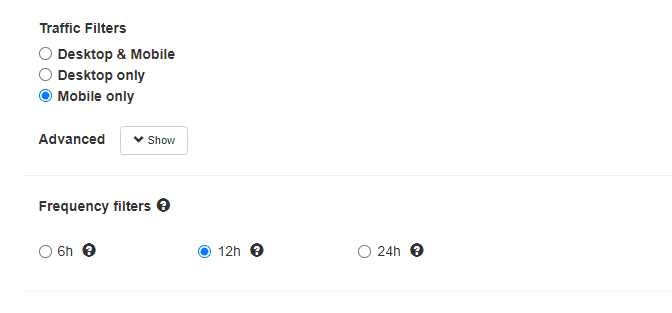 Next you can upload your ads.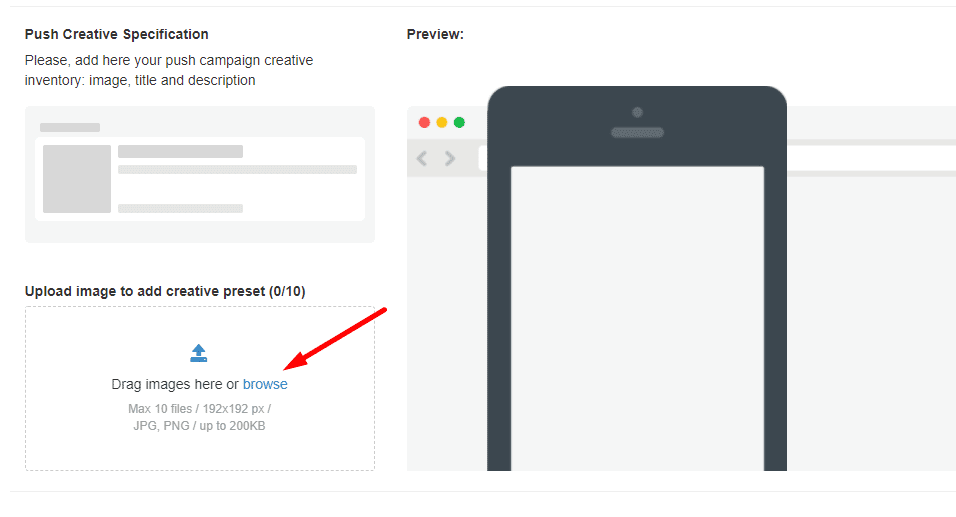 Then copy your Redtrack campaign link and paste it in the Destination URL box in Zeropark.

Then for conversion tracking, select Redtrack, copy the generated postback URL and paste it into your redtrack campaign's S2S postback section.
Then save your campaign and that's it!