In this tutorial I'm going to share with you the best tips for promoting financial lead generation offers from Supreme Media with Google search Ads.
One of the biggest pros of running financial lead gen offers in my opinion are the high payouts. Unlike most lead generation offers, that pay between $5 and $25 for a conversion, financial lead gen offers pay substantially more. You are compensated for a full-time deposit (FTD), which typically pays a couple hundred dollars.
When it comes to choosing offers, Supreme Media provides the most lucrative financial offers, with the greatest payouts and conversion rates; some of their offers pay up to $1000 per sale!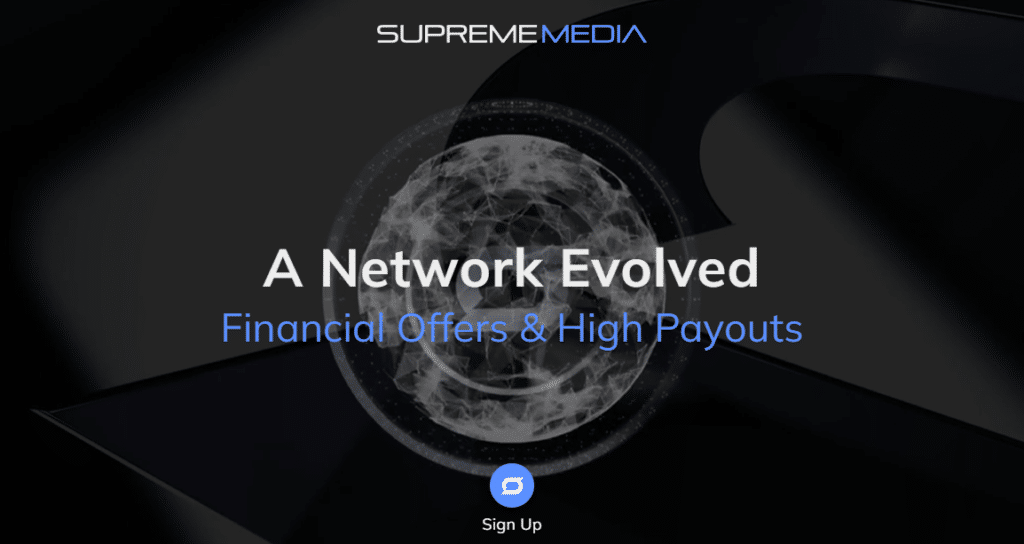 Supreme Media also has the best support team I've worked with, the guys are super cool and always ready to assist you. They will help you pick the best offers for your traffic, Geo, etc. and they can also provide landing pages for you.
If you want custom landing pages, once you have your offers and geos you can use spytools like Adplexity, to find landing pages for your campaign. To do that, simply log in to your Adplexity account and search for the keyword ''250''.

The reason why this works is because almost all these offers require people to deposit $250 to get started and make money. That's why you need to search for the keyword 250, on Landing Pages to filter results.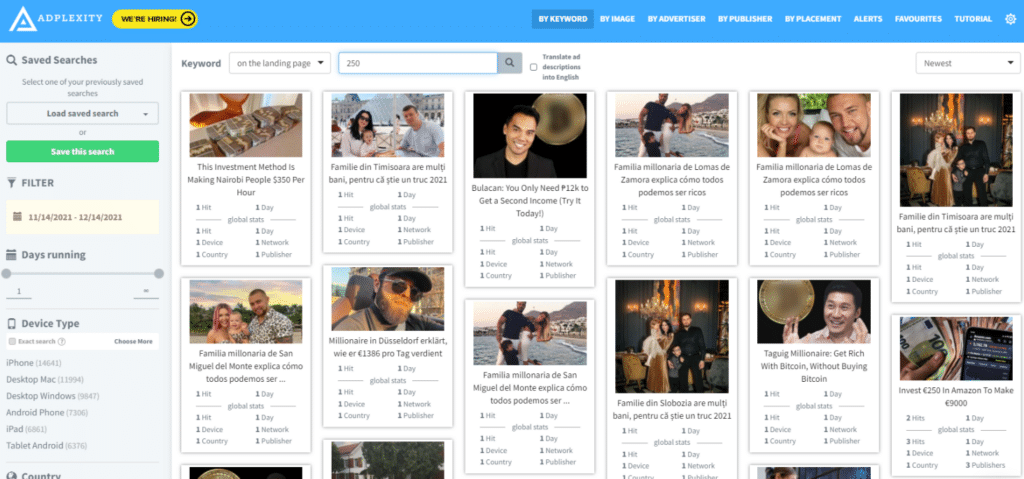 Then you can also filter countries to match your target geo to get the best results.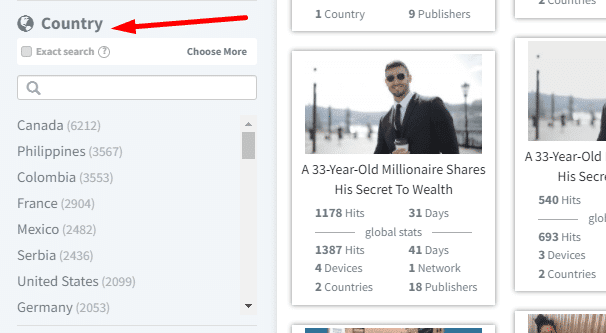 Once you find an LP you like, you can download it from the landing pages section, simply by clicking on the 'download this landing page' button.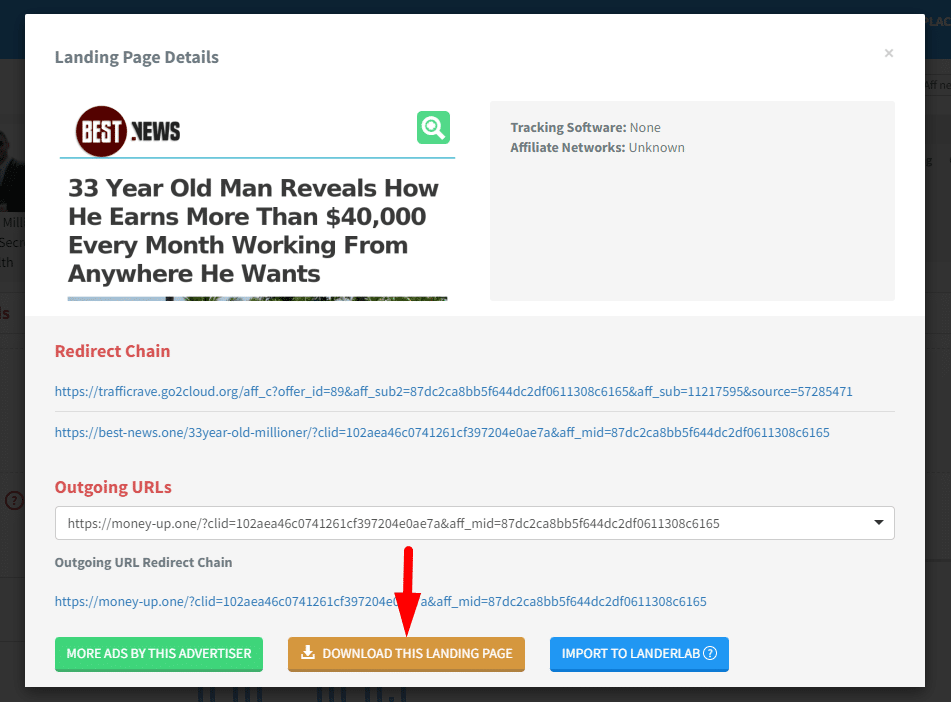 Then you need to clean it, change the offer names to match your offer, and I also recommend changing the images and headlines a little bit, to make your own unique twist.
If you don't know how to clean landers from malicious scripts and click stealers, I recommend contacting BannersLanders, they will do the work for you.
Once you have your landing page, it's time to set up your tracking system.
Tracker Setup
For tracking my campaigns I always use Redtrack, simply because it's the best ad tracking solution out there in my opinion.
So once you landing page is uploaded to your server, go to Redtrack and add your lander.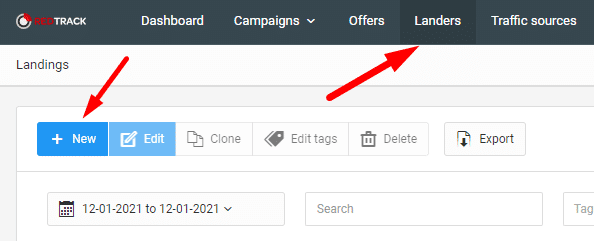 Type in a name for your lander, and add its link to the URL box, then click save.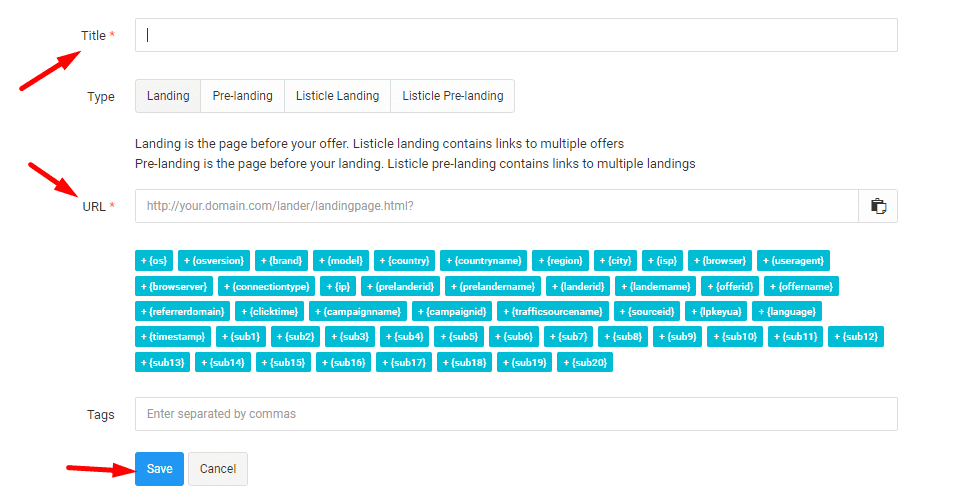 Then you need to add the Offer Source (Supreme Media), the Offer and the Traffic Source (Google Ads)
Once you have that you can create your tracking campaign.

Here you need to name your campaign, and select the traffic source (Google Ads)

then you can create your funnel by adding the landing page and offer you want to promote.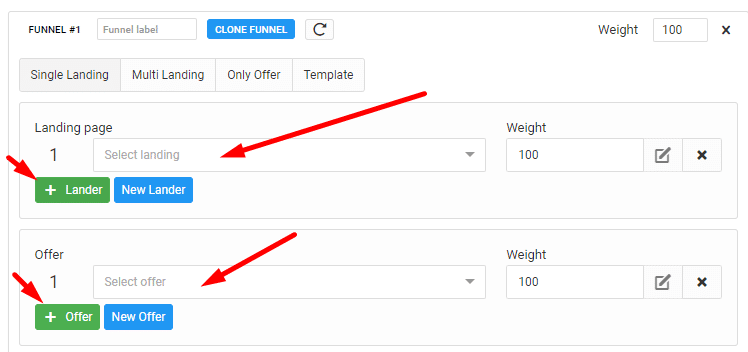 If you want you can add multiple landers or offers here, and Redtrack will automatically rotate them and split tests for you. This is something I always recommend doing from the start. I recommend starting with at least 2 landing pages (3 would be the best) so you can test and learn which one is working the best as soon as possible.
Once you have your tracking setup, the next step is to get a cloaker.
Cloaker
In addition to the many great benefits of running these high payout offers, unfortunately there are some downsides too. Like for example you must use a cloaker to make this work. Google doesn't like financial offers and they will reject your ads and ban your ad account if you promote these offers.
That's why you need to use a cloaker, to hide your real money page from Google, and show a safe page instead.
So you will also need to get a safe page for yourself that you are going to promote, and cloak. The way it works is, the cloaker will only show your safe page to google and hides your real money page. Then when a real user from the selected target country visits your link, they will be automatically redirected to your money making page.
There are two cloakers I can recommend for this:
TrafficArmor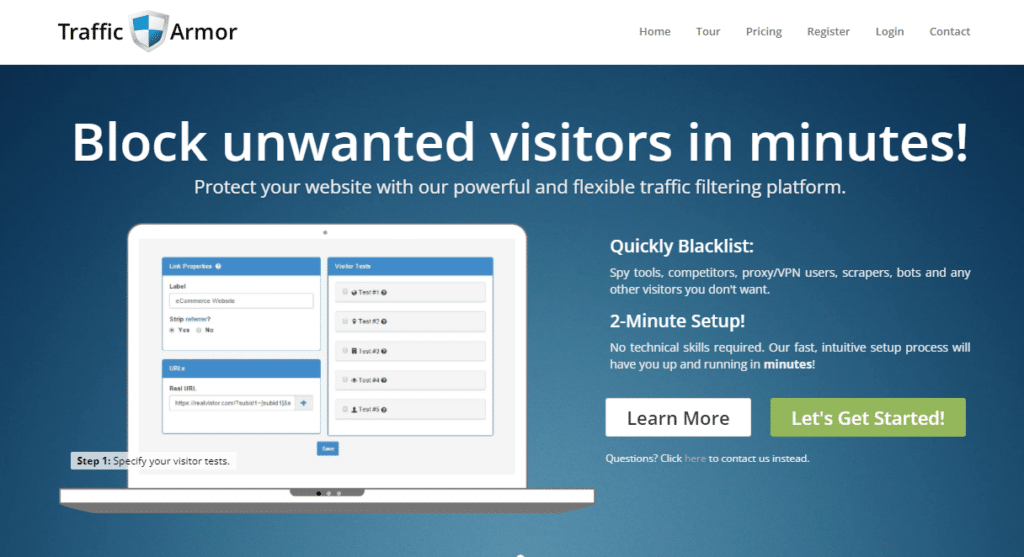 NoIpFraud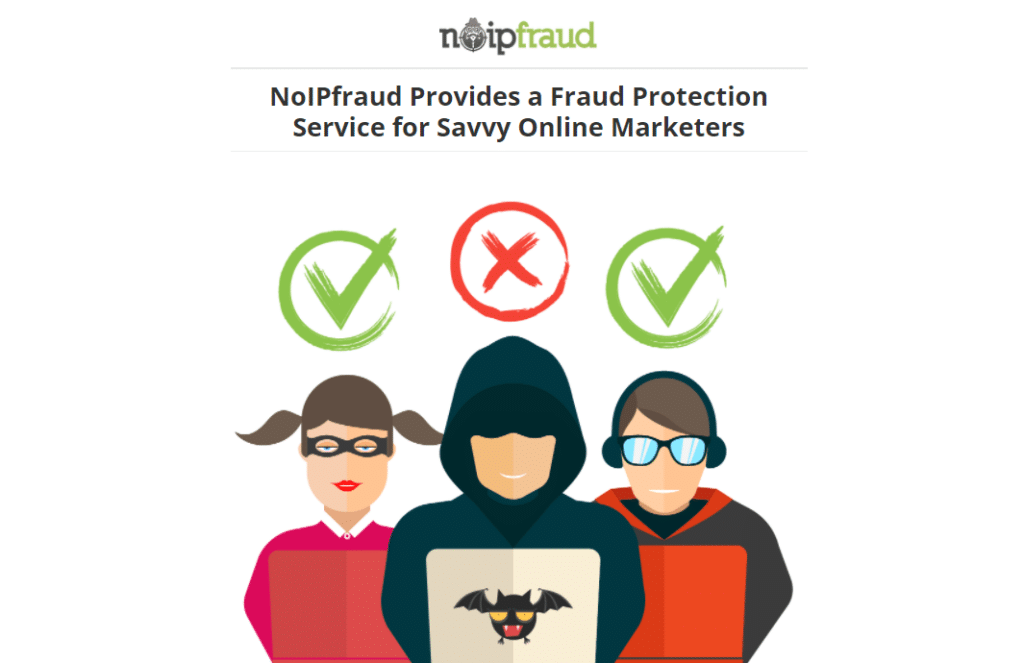 No matter which cloaker you choose, they will provide you guides and video tutorials on how to set up your safepage with them. Actually it's pretty simple so there's nothing to worry about. Usually you just need to place a simple script to your safepage.
*TIP: My tip here is to don't just add your cloaking script straight into your safepage, use Google Tag Manager instead so in your LPs source code only the Google tag manager script will be visible, which adds another layer of security to your safepage.
When it comes to creating safe pages, you need to be very creative. Your safe page has to be very clear and compliant to google's policy. So unfortunately you can't use things like ''This is how I make $10K per day'' and things like that. Leave those aggressive headlines to your money page.
Try to come up with topics that are relevant to your offer in some way and not aggressive. It can be a simple blog post that is relevant to your offer in some way, or it can be like a sign up form to a webinar or something similar.. so yea you need to be creative here 😊
Your safe page also has to be relevant to your ads. You need to use the same keywords in your safepage, your targeting, and in your ad copy. So once you come up with your topic, you need to find the best relevant keywords that you are going to use and target.
The best way to do this is by doing a quick google search on your topic, and finding the best relevant pages with the best rankings.
Then you need to go to Google Ads Keyword Planner, select discover new keywords, select start with a website, put the page link in the URL box, select use only this page and click get results.

Then you need to make a list of the best keywords you see, and add those to your safepage, targeting, and ad copy.
Once you have your keywords and safepage ready, it's time to launch your Google Ads campaign.
Launching Your Campaign in Google Ads
You need to launch a search campaign, promoting your safepage. So your funnel goes like this:
Google Ads – Safepage – Cloaker – Tracker – Money Page
When you set up your cloaker campaign (whatever clocker you use) you need to add your Redtrack campaign URL as your campaign link.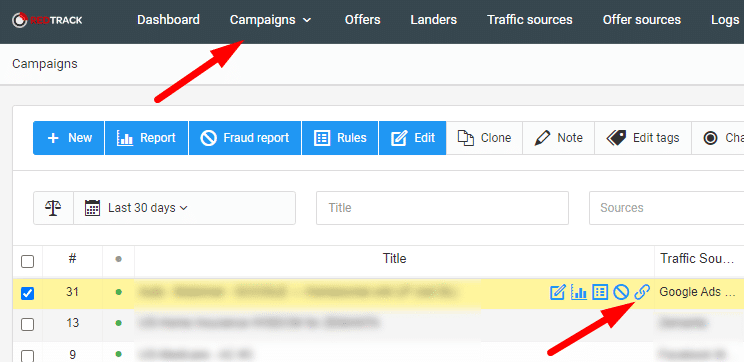 When you have that, and your cloaker script added to your safe page via Google Tag manager, you can use your SAFEPAGE link as your final URL in Google Ads.
To get started, log in to Google ads and click New Campaign.

Select Leads, and then Search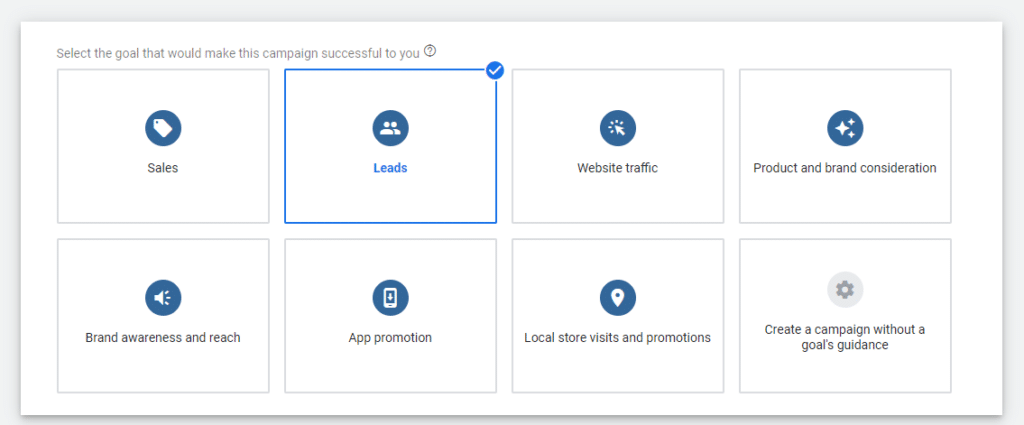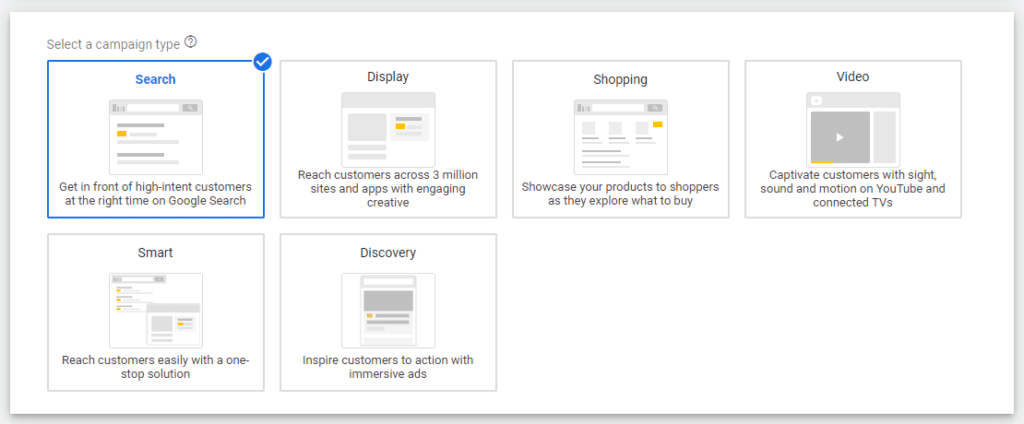 After that select website visits and add your save page as your website.

Uncheck Display Network, run search ads only on Search network.

Enter your target GEO and Language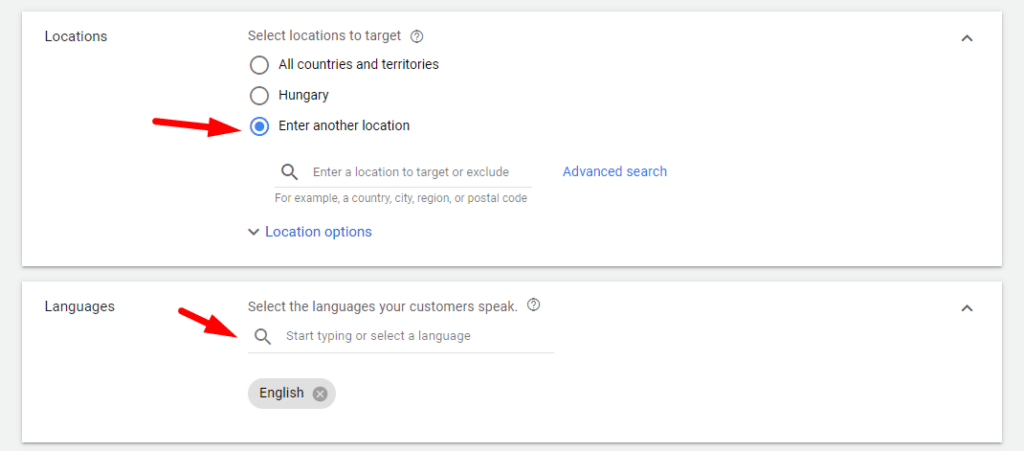 Set your daily budget and bidding. I recommend starting with a daily budget of $50 or $100 and then scale from there later.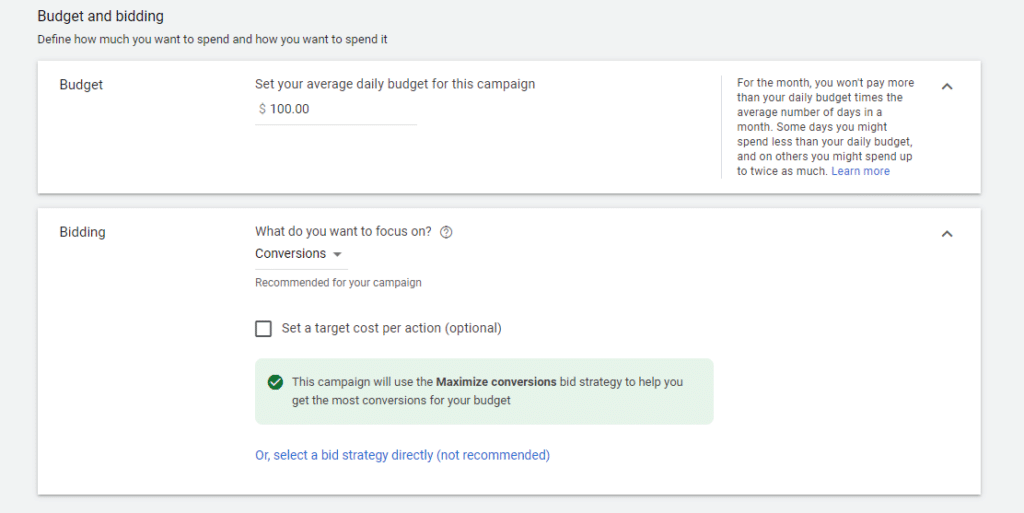 Then copy and paste your keyword list in the keywords box in google ads.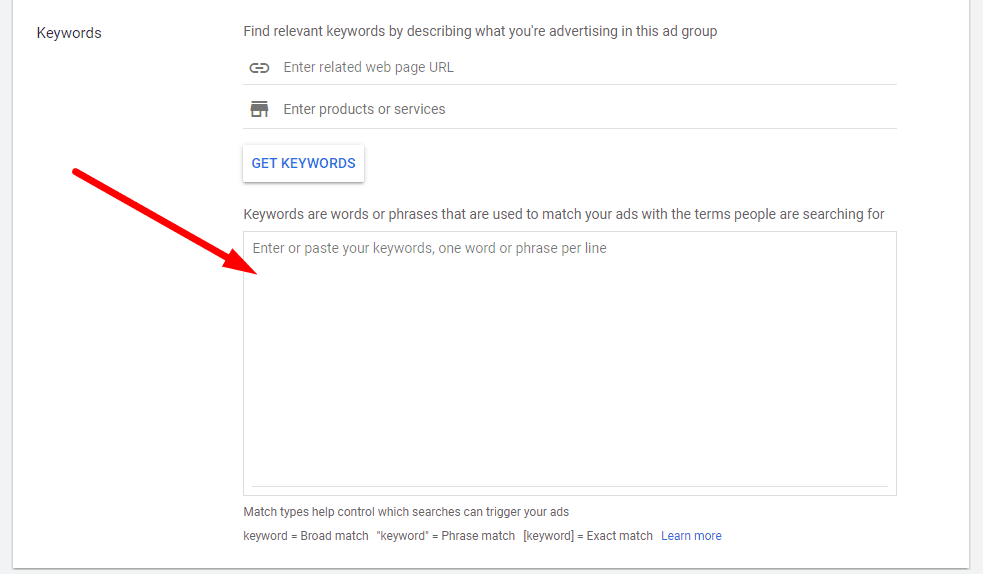 Next you need to create your ads, first ad you SAFEPAGE link as your Final URL

then add your headlines and descriptions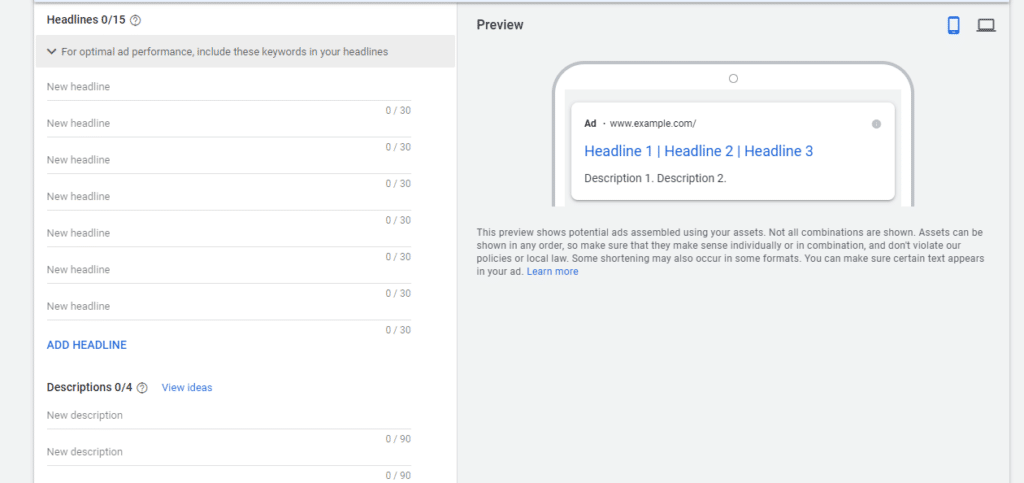 Remember don't go too aggressive with your ad copy and make sure it doesn't violate Google Ads policy.
Then click save and that's it.
Monitoring and Optimizing
Now you need to regularly monitor your campaign, and make sure your cloaker is NOT active until your ads gets approved and your campaigns start spending. Once it's all good and you see some spend, you can activate the cloaker.
Once your cloaker is active keep monitoring the reports inside your cloaker to ensure visitors are getting through and landing on your money page.
When all is good, you can focus on Google Ads, and your Redtrack stats. First I always test landing pages. Check the stats on your landers and see which one is getting the most leads, which one has the best CTR (click through rate)
To do that go to Redtrack, select your campaign and click on the reports icon

Then select landers to see stats and compare them.

If you can see significant signs that one LP is doing better than the others, continue with only that one, or if you see one that is significantly worse, cut it.
Next you need to check and monitor the stats of your ads.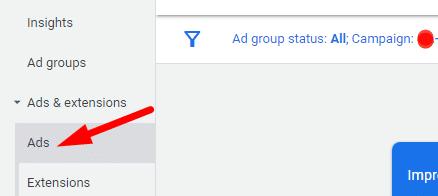 The most important metrics here you need to focus on are the CPC (Cost Per Click), Conversions, Cost and on Cost Per Conversion.
Then you also need to monitor the performance on device types and placements, and optimize where you can.
Once you find your winning ad combinations, increase your daily budget accordingly and try to scale. You can also scale by launching the same campaign with your winning ads and landers on new accounts.
It's always good to have as many backup accounts as possible, not just for scaling purposes, but in the case if something goes wrong and your ad account gets suspended, you need to be able to re-launch your profitable campaign on one of your backup accounts to continue making money.