Are you feeling hungry for some more Thrive guides? I hope you are because this time I am going to explain to you how to create an advanced campaign with landing pages in Thrive! Exciting stuff.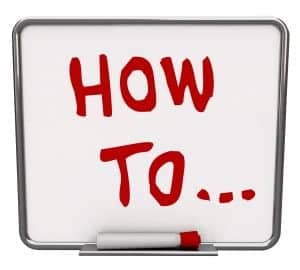 If you missed my first guide with direct linked campaigns, check it HERE.
If you don't have Thrive yet, click here to get your free 30 day trial.
I will cover most important parts from the first guide, so be sure to check that guide out first to have a better understanding of the options.
How to use landing pages with THRIVE – step by step guide
If you already have a campaign and just wish to see how landing pages are added, please skip to Step 3 in this guide.
I will use the same setup from the last guide because now i will only add the landing page to the rotation. Here's a quick look at the setup from last time step-by-step.
Step 1:
First part of the Campaign creation process is entering the General Information. All the fields are explained in order.
Campaign Name – You can enter the name of your campaign here. It can be anything.
Traffic Source – Choose your traffic source from the list or enter your own by clicking 'Add New Traffic Source'.
Campaign Type – This field is used for sorting campaigns. You can name it by a size of a banner, device model, country, price format e.g. CPA etc… All your campaigns that have the same Campaign Type will be sorted together.
Default CPC – Enter your desired value
Campaign Tags – This allows you to group campaigns and pull reports more easily. You can have multiple tags per campaign. Choose from already existing tags if you have some from before or add new ones by clicking the 'Add New Campaign Tag'.
Custom Token – Values you enter here can be passed to any landing page that goes through an ad from this campaign. For example you can write &country=US and it will always dynamically input that value into your landing page. You can shorten the token like this: &c=US, or if you want to enter a combo you can write it down like this: &c1=US&c2=mobile
Redirect Method – It's perhaps better to use System Default for now. This method has three branches: Desktop, mobile and tablet devices. The current system default is 'PHP header redirect' but you can always chose something different from the list when you click Edit (pencil and note shaped icon)
Post–Back Pixels – This is optional, but you are free to add an URL to this field. You can add multiple links here, just click on the + icon to add them. If you don't want to add a Post-Back URL, you have a few other options: Image, IFrame, JavaScript and Raw Code.
When you are finished with this part then you can move on the next part by clicking 'Next'.
Step 2:
If you want to make new rotations and not use existing ones then follow the 'Create New Rotations' button like I will in this guide.
This part is the final one before your campaign goes live. This section is where you insert your offers, landing pages and rules into the rotation system.
To begin:
Rotation Name – Choose your desired name for your rotation.
Rotation Group – Add your rotation to a group if you are thinking of using multiple rotations. Choose a group or add a new one.
Since we must just at least one offer or landing page per rotation, we will add a landing page now.
Step 3:
– First click on the 'Add Landing Pages' button.
– If you don't have landing pages added to choose from or you wish to add a new landing page then click on 'New LP'
– Now you need to fill out all the fields in order to successfully add your new landing page.
– Enter the name for your Landing Page
– Choose or create a new group for your Landing Page
– Insert Landing Page URL
– Select the offer you are targeting with your landing page
NOTE: you can always click Preview to see if the URL you have inserted is the correct one.
– Now click 'Add New Landing Page'
– Next thing is to select the landing page from the list.
– After you have selected your newly created landing page, select it and click 'Add Selected to Rotation'.
You landing page will be visible now.
There is also an option to make your own Redirection Rules. By default this is Disabled but once you enable it you will get options to filter through multiple choices but I will cover that part in another guide soon.
When you are finished with the adjustments you can safely click 'Create'. A new message will appear on screen that asks for confirmation. Just click 'Create' again and you will be redirected to your campaigns page.
Now you saw how you can add a landing page to your new or existing campaign. Be sure to check back for more guides in different sections of Thrive in the upcoming days.
If you don't have Thrive yet, click here to get your free 30 day trial!