Zeropark offers high volumes of premium quality traffic.
Types of Traffic:
Domain redirects
Premium PPV (pop overs, pop unders and pop ups)
Search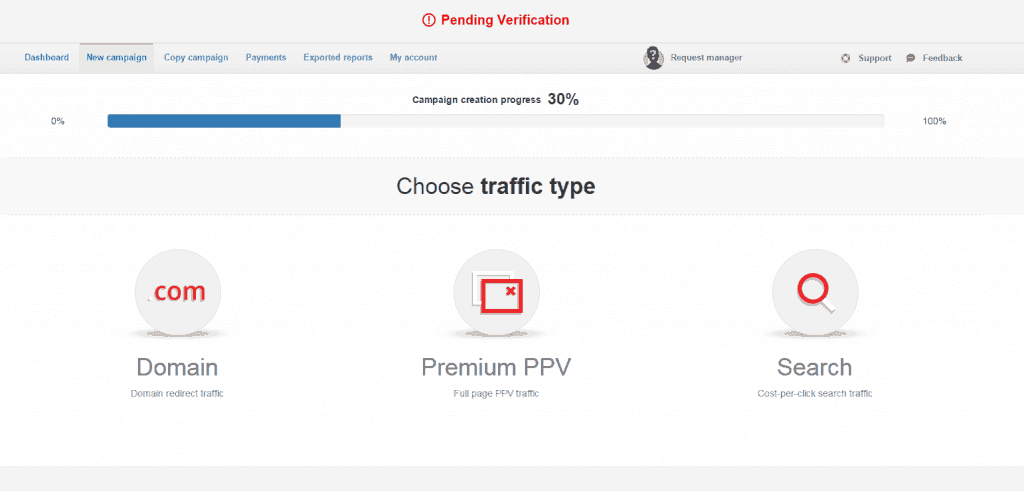 For each of these Types of Traffic, you can choose different Campaign Targeting Options:
RON (run on network) – purchase traffic based on your bid price in desired country
Multi Geo – RON from multiple countries
Keyword – bid on specific keyword
Target – bid on specific URLs or preselected subids
If you choose Domain and Premium PPV traffic type, for Targeting Options: RON, Keyword and Target, you will get the same options for campaign: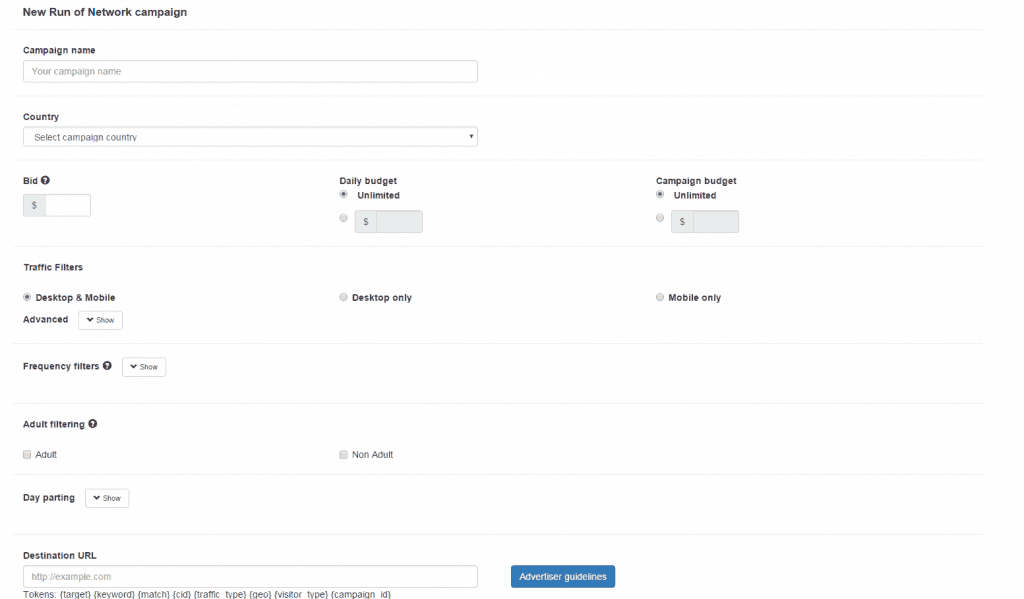 If you choose Multi you will choose between RON and Keyword

And in these two options you will have the same parameters for creating a campaign: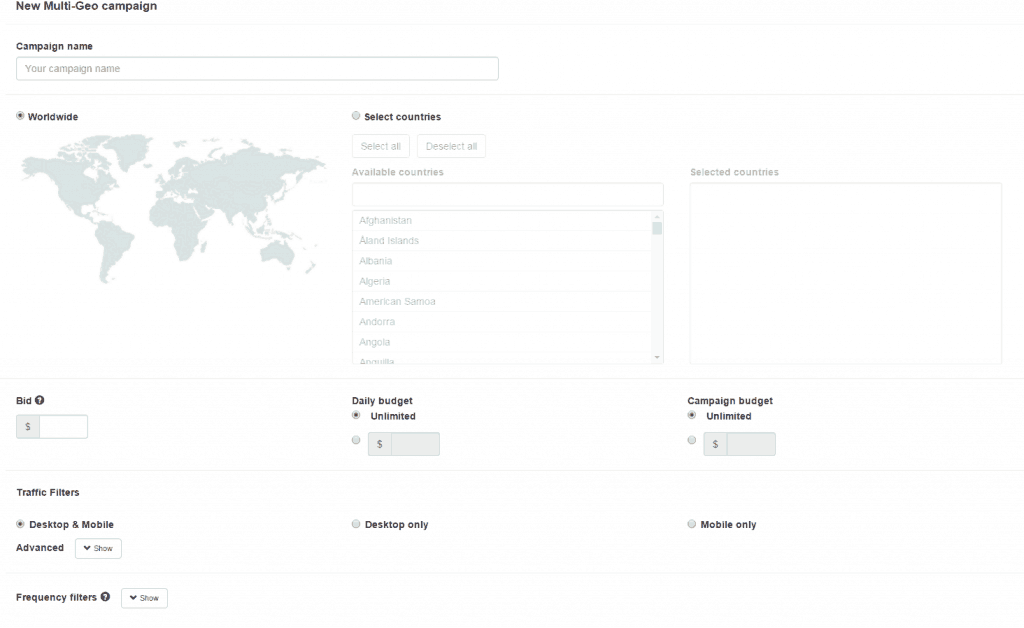 If you choose SEARCH as your traffic type,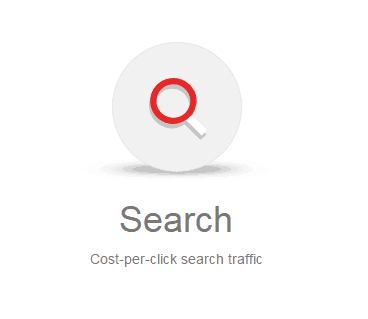 you will get the option to Create your Campaign with Keywords as your Targeting Option.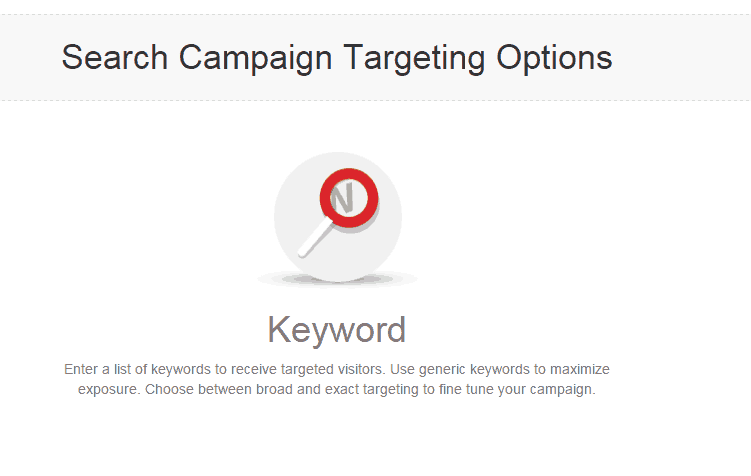 For purposes of this tutorial, we will use RON option.
STEP 1 – ENTER CAMPAIGN NAME
Campaign Name – enter the name for your campaign
Country – choose the desired countries where you want your campaign to run
STEP 2 – ENTER ALL
Bid – ZeroPark works on average bid system which means that you will most likely pay more or less for every visitors. But you will never have to pay more than you set your bid.
Daily budget can be unlimited or you can set a certain value.
Campaign budget can also be unlimited or you can limit it with certain value.

Traffic filters
You can decide to use both Desktop&Mobile, only Desktop and Mobile only, depending on your preferences.
If you click on advanced details, you can choose specific Desktop browser, Desktop operating systems or Mobile

Frequency filter will enable you to set the frequency of ad display to one user. It is set to 1 display in one hour, but you can change this options by clicking on Show:

Adult filtering – You can choose to switch off adult traffic or to use adult traffic.

Destination URL
Set the destination URL of your offer. Use tokens which are available.
If you click on

you will learn more about ZeroPark's rules and restrictions for your ads.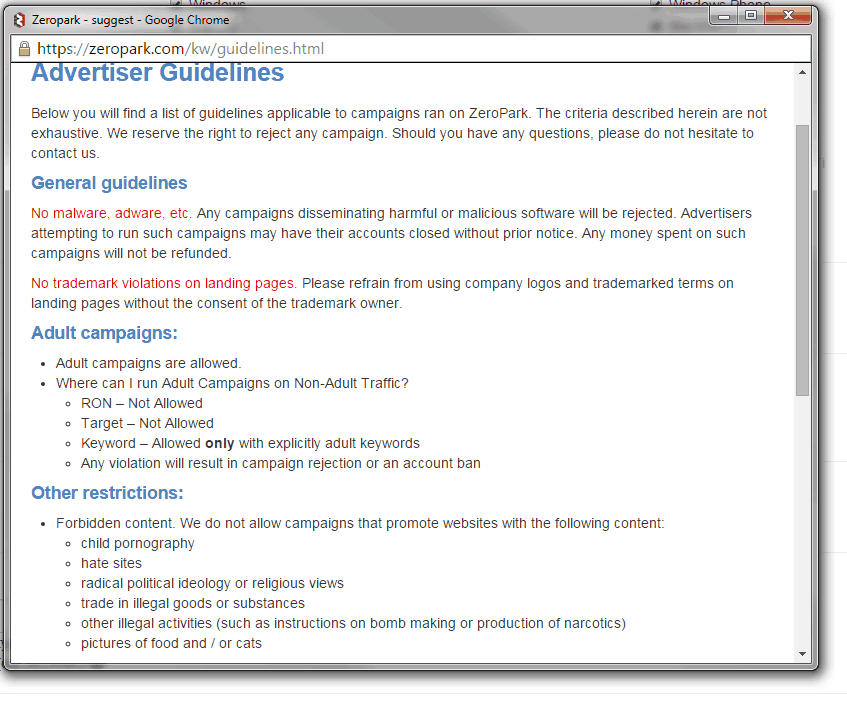 If you want to use Tokens, click on

to learn more: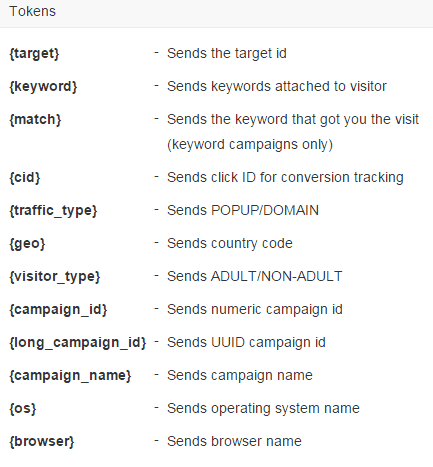 Conversion Tracking – Here you can enter your postback URL to your affiliate network or your conversion page.
We didn't use cid token and this is why we can set this option and we get a message like this:

Click Save button to save your campaign:

If you entered all the parameters described in previous steps, your campaign will be created successfully.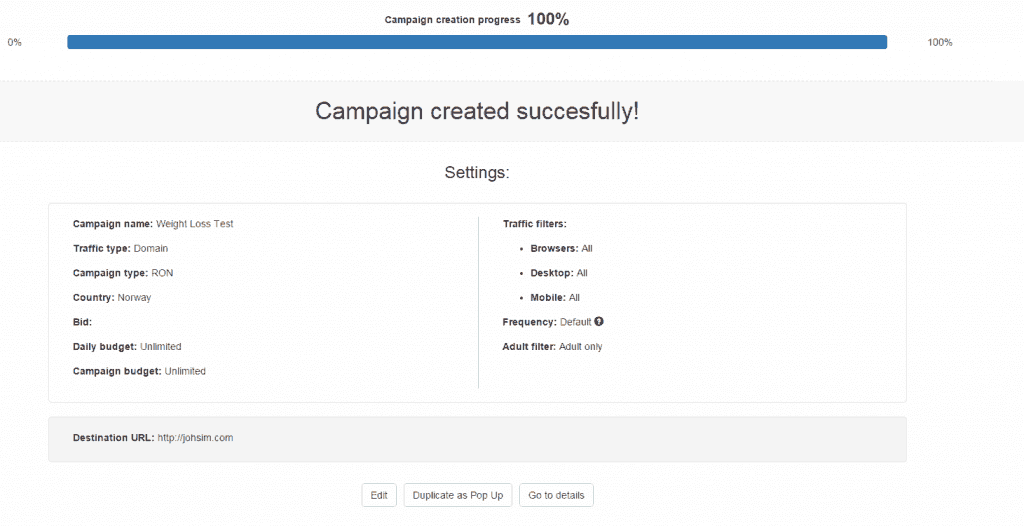 MULTI-GEO CAMPAIGN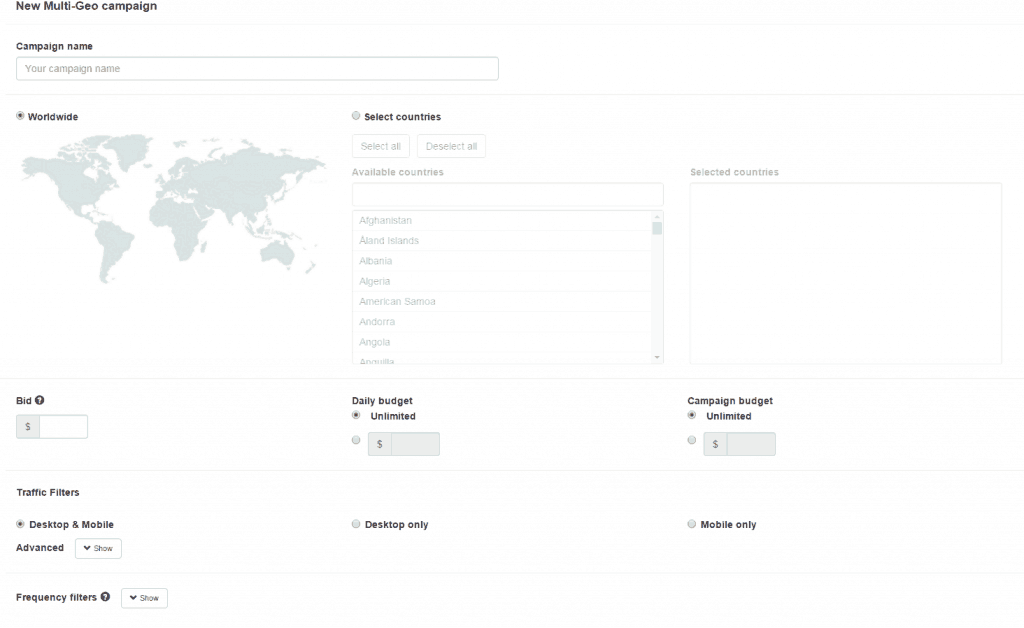 New Multi-Geo Campaign


Select multiple GEO locations by scrolling thorough countries or start typing a name of a country. Your selected countries will be shown in the box on the right side.
All other steps to create campaign are the same like in single-geo campaign. Please go back to STEP 2 – ENTER ALL.
When you save your campaign, it will be validated by ZeroPark and you will get a notification about approval/disapproval very quickly. Probably in 3-5 hours.
If you wan to make $xxxx with Zeropark, check my post, and if you want to promote crypto offers check this one.