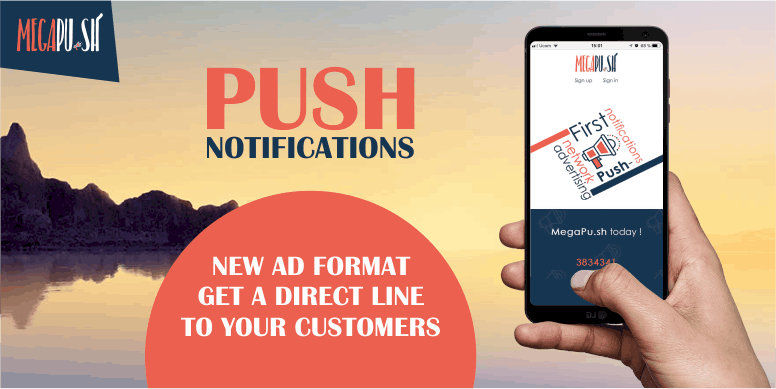 PUSH is all the craze right now, there's tons of sources popping up every single day.  But do they have VOLUME?   Are they reliable?
If you purchased The Most Epic $1 Guide to Running Sweeps on PUSH Traffic then you already know MEGAPUSH has insane amount of PUSH traffic volume they have.   PUSH traffic on desktop & mobile that works like a CHARM for sweeps style offers!
In case you haven't seen the guide..  In my $1 guru course – I took you through step by step on how to run a campaign starting with ZERO and building it from scratch – planning, spying, getting creatives, setting up tracker, settting up campaign on MegaPush, looking at data, optimizing and scaling.          Sadly, the course is SOLD OUT. Well not really, but I decided to stop selling it because the administrative work required was insane.   Anyway,  the guide will be FREE in a couple of weeks and posted online once the people that did buy milk the secrets within!
In the meantime.   I recommend you give Megapu.sh a whirl.  If you need help running campaigns, my good friends at STM Forum will hold your hand and walk you through running a campaign with MegaPush.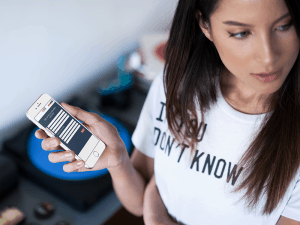 2022 IS THE YEAR for PUSH.   Google didn't ban it yet,  you can run stuff uncloaked (so yes, you can test diet, skin, casino, crypto, muscle, ed, what have you) without worrying that your account will die.  This is important.  FB has gone bezerk,  SNAPCHAT ads is INSTABAN when you create an ad and it gets disapproved and Adwords; well it's not for the faint hearted.
Lucky for you, my awesome friends at MEGAPU.SH decided to hook everyone up with top-up bonuses.  So if you load $100, you'll get an extra $50 – now you have $150.  Simple math right?   All you have to do is hit up Ani via these contacts:
Telegram:
@anihovak
Email:
ani.marketing@megapu.sh
.And she'll hook you up!  Please, make sure you mention that you've heard about the deal from IamAttila.
Now here are the 'features'.
Unlike other advertising platforms, Megapu.sh offers: 
High-quality traffic in massive amounts where no cloaking is required!
Ability to send push notifications to any country of your choice (huge voluum all over the world!)
More than 7 million daily clicks (for cheap!)
High conversion rate if you use killer landers/offers.
Easy usage: it takes only 10 minutes to get a campaign approved.
Unlike other traffic sources,   ads get approved SUPER FAST (you'll see)
Ability to track conversions from the ad panel itself.
Convenient price for payment with CPC model (0.001$ is lowest cost)
You can even make money if you send your super affiliate friends – 3% from their deposits.
Direct delivery to the user's device that eliminates the possibility of bot traffic.
Highly qualified customer support service.
PS: If you read this far, I've got a deal for you.     Send me an email to me+megapush@iamattila.com (IMPORTANT U SEND TO THAT EMAIL!)  and include your Facebook Page URL.   You will automatically be entered to win one of 20 – $50 FREE credit vouchers to test MegaPushTIP: If you win, you can load $100, get $50 bonus AND get the $50 free voucher = now you have $200 and more chance to earn money with PUSH traffic.