While 2023 is coming to a close, it still has some incredible surprises left in it. One of the biggest surprises for me is that one of the best premium marketing agencies on the web opened up its doors to more people! And trust me, you will want to work with them!
Several years ago I heard about the Adromeda Marketing Agency. They worked with a number of my friends and most of them had great things to say about their services. Their main goal was to provide a high-quality service, focus on specific goals, and manage work with an overwhelming number of publishers and advertisers. I liked the idea behind all of it so I decided to start working with them to see what all the hype was about.
I quickly noticed that there aren't many people using Adromeda. I found this interesting as pretty much everyone I talked to had only positive things to say about the agency. I am always interested in these sorts of things as I run a couple of businesses myself, and I know that generally the more customers you have the better for the company. But when asking one of my managers there why they don't have more clients, they simply said "We don't strive for quantity but quality, we carefully pick our partners and we aim to give them the best experience we can".
This had me in awe as most companies usually disregard the customer experience completely, but for Adromeda it seemed that this was their primary goal. The thing that also helped them ensure they only had the right customers was a rigorous acceptance procedure. They told me that they were hiring new people and training their staff to become more efficient. Once they managed to grow enough they would start to advertise more and more to the marketing world.
Well, it seems like they reached their goals, as a few weeks ago I heard from them that they are planning on spreading their business drastically. Since I had such a great experience with them, I decided to help them out a bit and tell all of you guys what Adromeda offers and what you can expect from them if you decide to sign up for their services!
What Is Adromeda Like in 2023?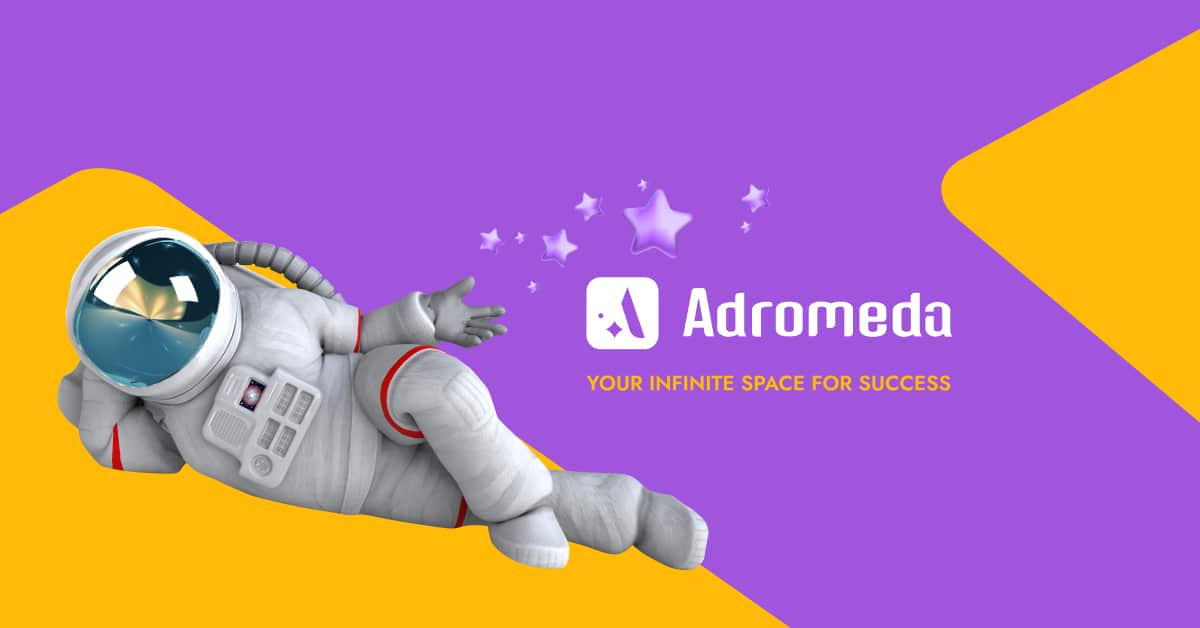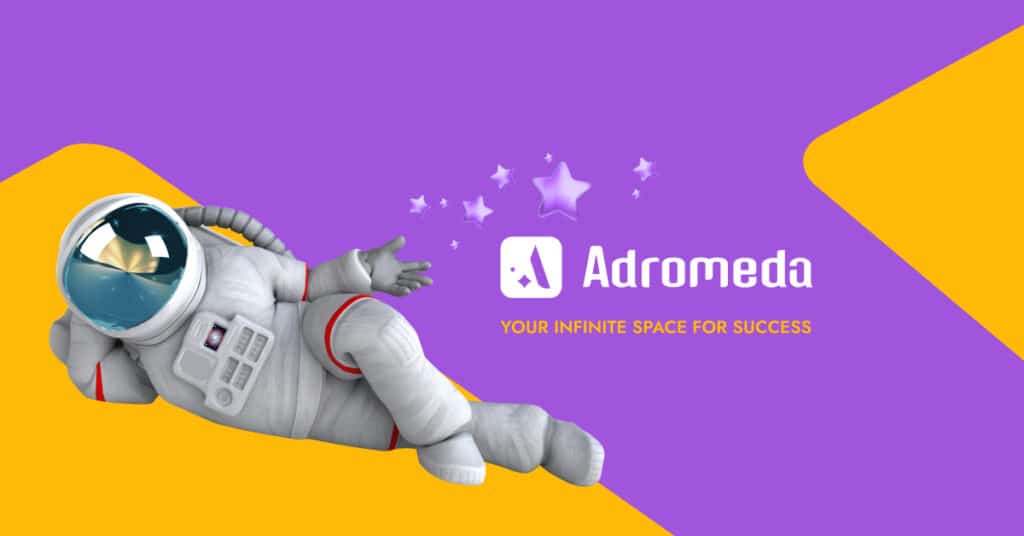 The agency still adheres to the same position: 'Quality above everything!' This is why they have pretty strict account approval conditions, but what's different now is they take a personalized approach to each partner.
Their managers are professionals who can give the right advice on traffic optimization, targeting settings, and promo materials. They have a lot of managers that are well trained and friendly. The manager that gets assigned to you will always be available to help, no matter what. Every manager has a maximum number of partner that they tend to. This means that you won't face situations in which your manager is not available due to scheduling conflicts. They all have time for each of their partners and this leads to great customer satisfaction.
Their Verticals
Adromeda's primary focus is on mainstream verticals such as dating and loans. The agency has an exclusive working environment with many direct advertisers, so most of the offers and applications they present have not been widely adopted in the market. CR, EPC, and payouts will indeed be higher than what their competitors are offering. They accept almost all major traffic sources, and payouts will depend on the traffic source used. For example, starting prices for review traffic can be up to $10 for Tier 1 countries. Adromeda supports most GEOs and they accept worldwide traffic as they have no inventory deficiencies.
They also have great relationships with advertisers. Advertisers strive to work with the agency because of its high-quality traffic and stable work. They can be sure of the traffic sources Adromeda launches because the agency reviews each publisher before starting work with them. In addition, the company has traffic from its internal media buying and PPC team that is 100% under their control.
Staying One Step Ahead Of The Competition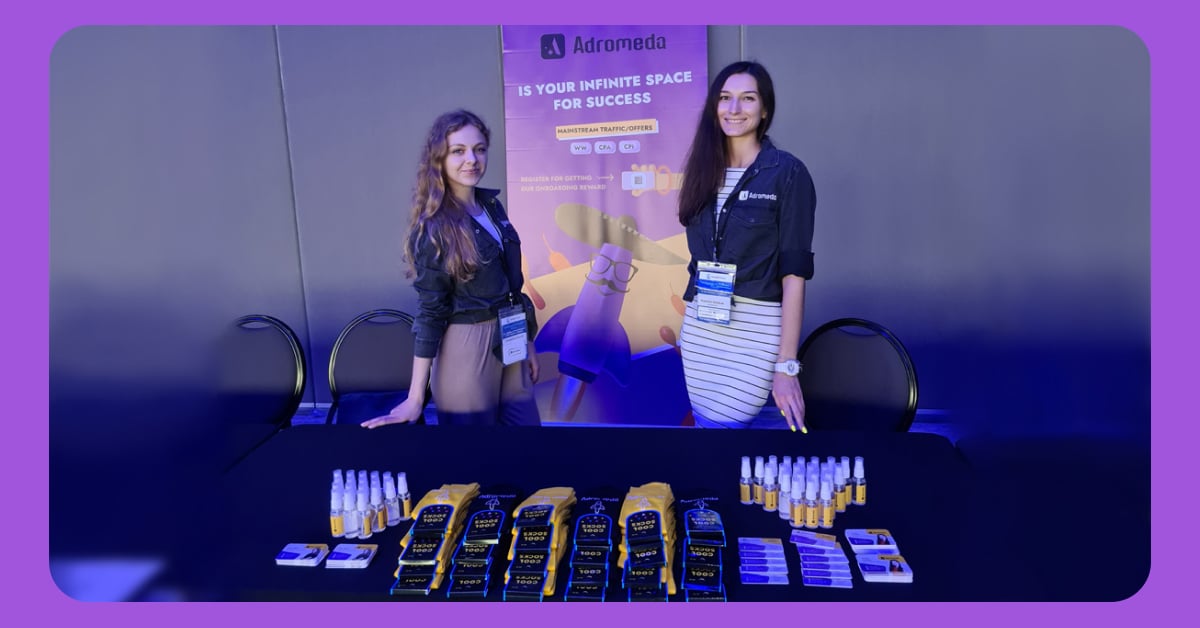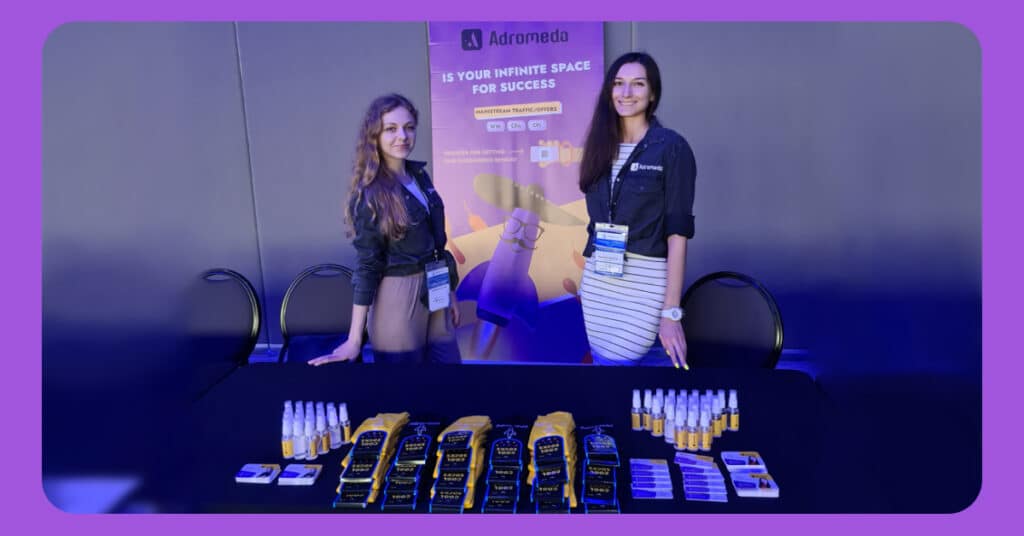 Even though it was reserved for a small minority of publishers until recently, Adromeda is highly competitive. To stay on top and not lose profits at a time when market trends are changing and quarantines are at their peak, the team behind Adromeda focused on improving their services, especially in the field of technology.
The agency's team has improved the traffic distribution system and optimized funnels. The system is based on unique algorithms that automatically assess the quality and profit of a particular funnel, and then select the best for each traffic source. Thus, they can conduct operational optimization and find new approaches for each source to increase their partners' profits. These changes increased mutual revenue by 40%. And this wasn't the only change they made!
Regulations change all the time, and having a platform that is doing everything legally is important! Adromeda does everything completely legally and in compliance with regulations. They do legal checks of the counterparty before starting to work with them so that they can ensure that everything runs smooth. With such proactive measures, Adromeda partners won't have any legal issues due to the platform and they can focus on working instead.
Payments Made Simple
Publishers are all about money, and the payment policy of platforms can be the difference between a great working relationship or a lot of trouble. This is why Adromeda works only with stable and reputable payment methods:
Wire
Paxum
Payoneer
PayPal.
Payments are made monthly with a minimum threshold of $1,000. The option of weekly payments is also available with a minimum weekly balance of $1,500. So partners can pick the right option for them.
Signing Up Is Easy
Most marketing agencies are quite difficult to get set up and start working with. And this was the case for Adromeda as well, at least until recently. Now they have opened up their gates and signing up with them and setting up your account is simple and intuitive!
They even go as far as giving you an onboarding reward when signing up. How many agencies do you know that do the same thing? Most likely none!
They also offer some additional bonuses based on your performance. If you manage to drive up your revenue above $3,000 a month, they will give you an incredible 10% bonus on your commissions! This enables publishers to earn serious money from their work without having to worry about payments.
Referring Friends Can Boost Your Profits
As I mentioned in the beginning, for years Adromeda was a tightly knitted and closed platform that didn't accept many newcomers to it. One way they incentivized new high-quality clients at the time was through a robust referral system. Now that they opened up their business model, one of the things they kept with it is the referral system.
The system works great for attracting good marketers while also acting as a nice bonus of gratitude for the trust of their partners. Each partner can bring a friend to the agency and receive a $200 bonus for each referral after they reach the $2,000 monthly threshold for 6 months.
Conclusion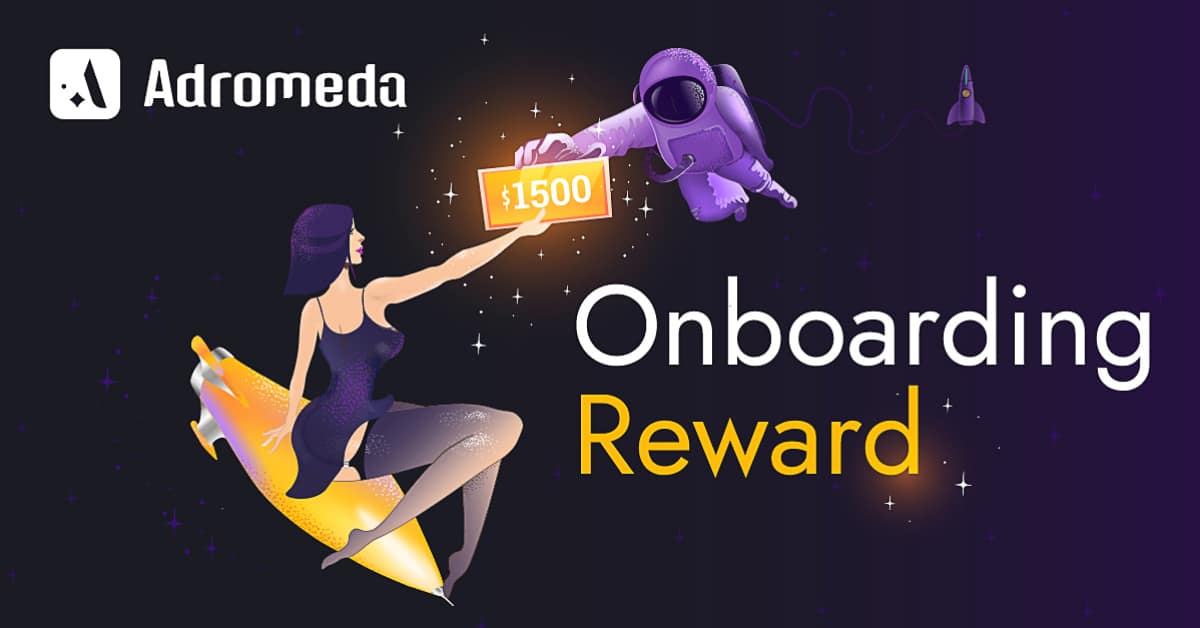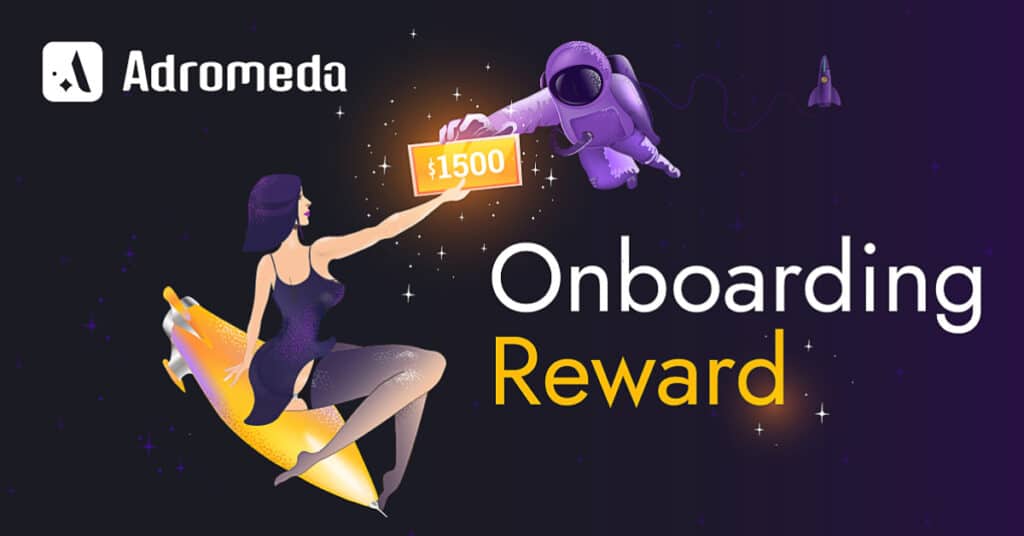 As you might have concluded already, I am a big fan of Adromeda. They have treated me well throughout the years and they have helped me achieve some of my marketing goals through their expertise.
Adromeda is the perfect agency for those looking for a reliable partner in mainstream niches. It is a serious agency that is aimed at those partners who value their time and experience. This makes them the right choice for people that are already acquainted with the industry and that know what they are doing.
To incentivize new sign-ups, Adromeda is offering a great welcome bonus to all of my readers. See for yourself just how great the platform is and how much they can help you with your next marketing campaign!