You might have heard about high-performance RollerAds network before, especially if you are into digital marketing conferences. We mainly work with the white-hat leadgens and specialize on the Push (including In-Page) and OnClick, ad formats.
While working with us, both publishers and advertisers can enjoy convenience, care, and a number of tools to profit on. Among all the tools available, one particular stands out – our Creatives Library. Learn the benefits of using it and how it can complement traditional spying tools.
About RollerAds Network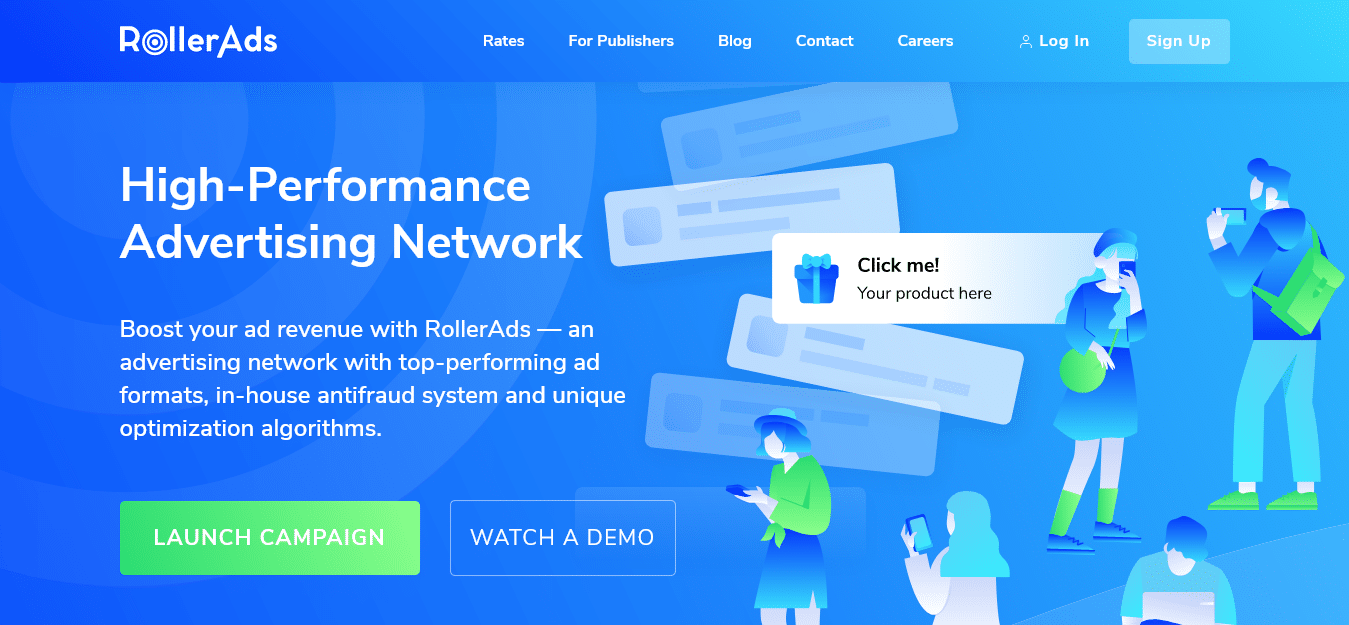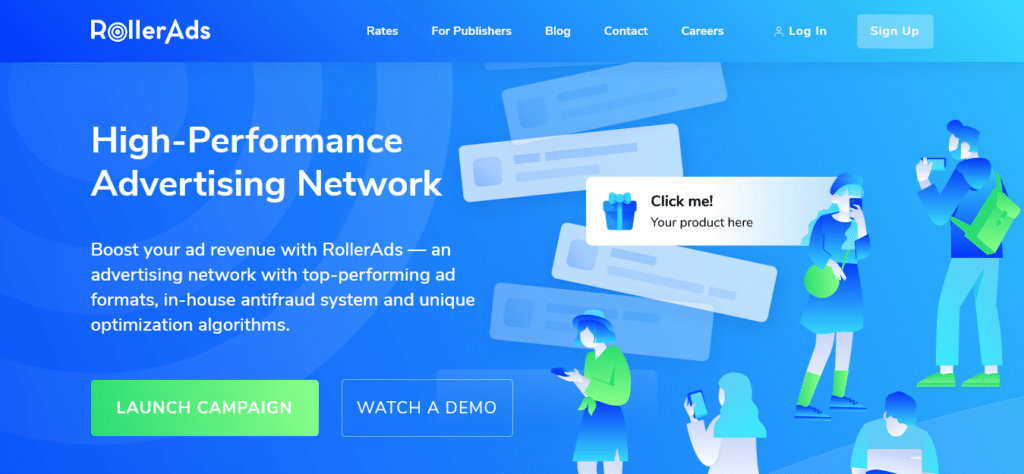 RollerAds is a high-performance advertising network with worldwide coverage. We specialize in eCommerce, Finance, Sweepstakes, Utilities, Antiviruses, Nutra, Dating, and Gaming verticals.
Our ad formats of choice are Push-notifications, Popunders (a.k.a. OnClicks), and In-page pushes, which have proven their reliability and efficiency in terms of Click-through-Rate (CTR). With the help of an in-house antifraud system and unique optimization algorithms, we make sure the work of the publishers, advertisers, and ourselves remains pleasant and productive.
Our database includes 10,000+ direct publishers, who enable us to generate over 2 billion impressions in 24 hours, with the daily number of clicks exceeding 5 million. If you are worried about budget constraints – don't be, for we know the pain points of being an advertiser and maintain our minimum bid as low as $0.001. We also care for our publishers and have a zero tolerance policy for fraudsters or bots, keeping our traffic 100% real.
Target your audience with maximum precision, using more than a dozen of targeting options. Pick the best pricing model among Cost-per-Click, Cost-per-Mille, SmartCPC, and SmartCPM. Deposit to or withdraw the funds from your account using Credit Card, Capitalist, Wire Transfer or many other payment methods.
Spying to Complement A/B Testing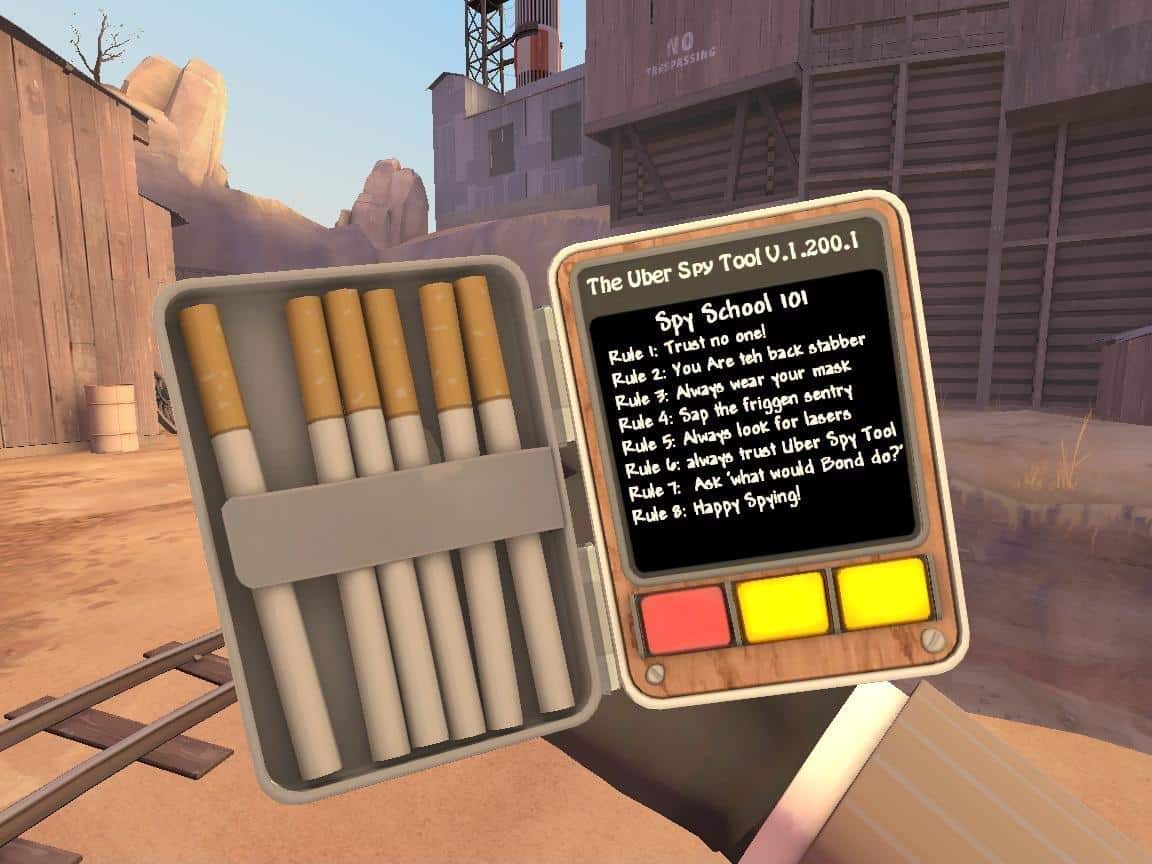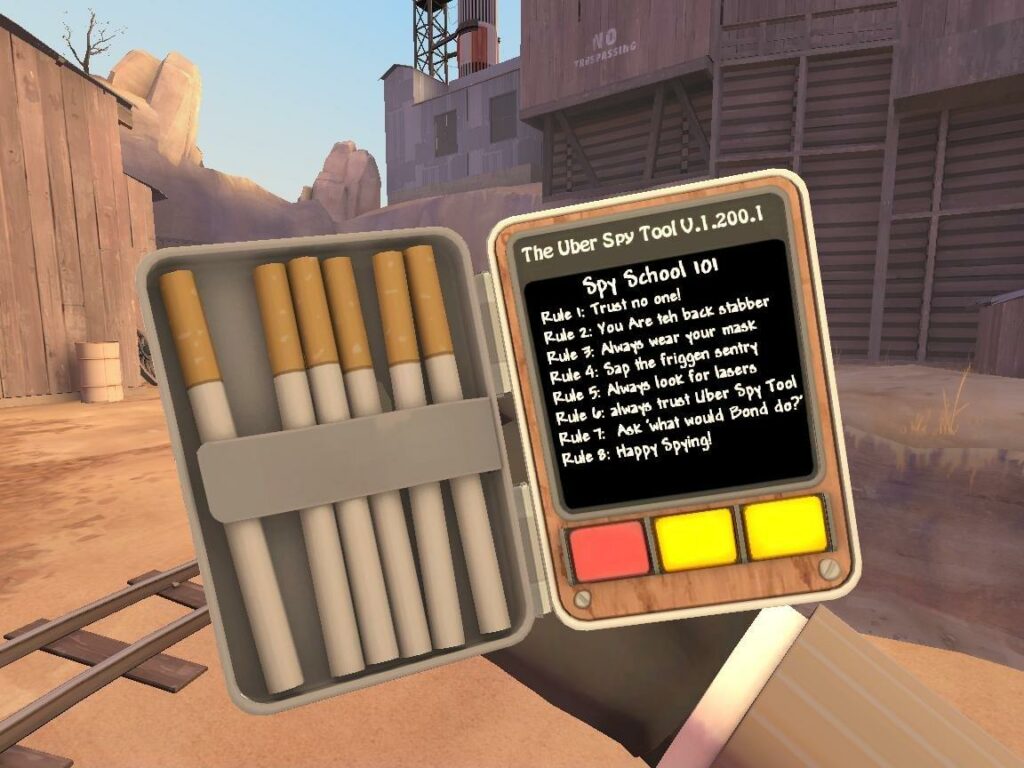 Some ad formats, like OnClick, do not require the use of creatives at all. However, in most cases you are going to need some eye-catching creos for your campaign to be a blast. Here, you have got a couple of options on how to generate some and, unless you are willing to pay an arm and a leg for split-testing, you can try out a spying tool.
Spying service is a legitimate way of learning new trends, figuring out the most converting ideas, and getting the info on impressions, clicks, campaigns duration, and much more. Spy tools usually target different media platforms and can be distributed for free or for a fee. A rule of a thumb: the wider platform coverage – the fewer creatives available for a specific platform.
Free versions of spying tools, if available, are typically highly limited in their functionality. They do not allow downloading the creatives and have a limited number of requests you can make. RollerAds discourage you from blindly copy-pasting someone else's creatives for a couple of reasons.
First, didn't your mother tell you not to steal? Second, creatives can be already banned by the network you work with. Third, the original author could have already squeezed all the potential out of them, making the audience accustomed and even fed up.
There is a thin borderline between blatant stealing and creativity spurring. Download the creatives if needed but make sure to always clear any metadata and adjust the images, using any photo editor available. Or instead of taking great pains mentioned above, simply use RollerAds Creatives Library.
RollerAds Creatives Library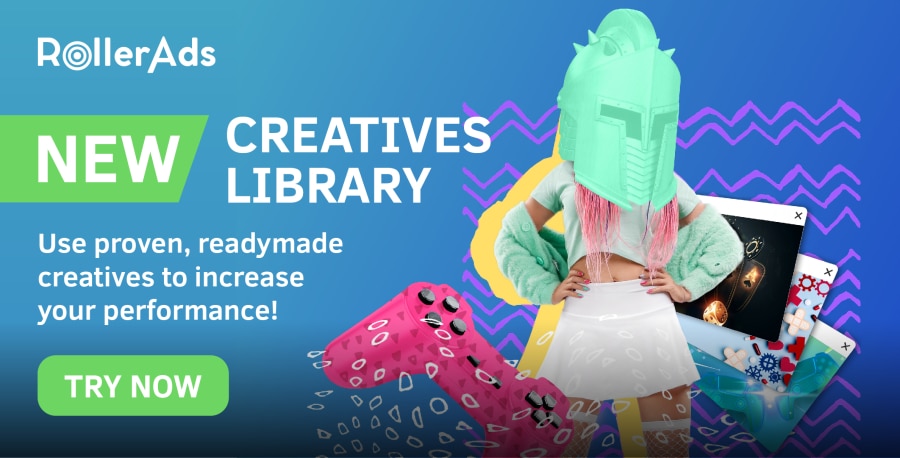 Our Creatives Library is a solid alternative to using spying tools. First and foremost, the library is free and can be accessed by every advertiser of ours. Simply ask your dedicated manager and enjoy tons of readily available and field tested creatives to your taste.
Creatives library is constantly updated with new materials. All the creatives of our advertisers are kept private, because we settle for side sources only. Moreover, the library is AI-based, meaning the algorithms suggest the most converting creos with high CTR automatically.
With the help of advanced filtering, you can find the very creatives you need and fine tune your campaigns quickly. Sort the materials out by clicks and impressions, language, country, device, verticals and other criteria. You can also set up the minimum threshold of views to be presented with only the most eye-catching creatives. Remember, any creative can be downloaded right away and used for immediate campaigning.
Congratulations, you have reached the end of the article! Here's your prize: use our super secret promo code "RollAttila" to get free $50 on your first deposit to RollerAds account. Become a RollerAds' partner today and get your cut right away!