Affiliate marketing has a pretty simple idea at its core. By marketing someone else's product, you can earn money. In essence, you receive a portion of the earnings if you successfully market a product and boost its sales. Despite how simple the idea is, affiliate marketers still seem to make a few typical blunders.
But don't worry, we'll aid by addressing the top 10 affiliate marketing errors.
1. Failing to understand the offer
One of the most common mistakes affiliates make is treating every product/offer in the same way. Promoting car insurance or teeth whitening kits are two completely unrelated things.
Not only is the approach completely different, but the target audience and angle are different as well.
Make sure you have a firm grasp on the offer you're advertising, as that's one of the biggest factors in the success of your affiliate marketing campaign.
Once you know what you're doing, you can get creative and make your own unique approach that sets you above your competitors!
2. Choosing the wrong offer
Speaking of offers, not every offer works on every platform, in every country, or even city. For most niches, you have to be very specific with your targeting.
There are, of course, broad and micro niches that you can choose for your marketing campaign. For beginners, common broad niches are a natural choice, while advanced affiliates might find more success with micro niches.
If you choose to advertise solar panels in cold, rainy, and often cloudy areas, don't expect stellar results. Do some research before you pair an offer and your target audience, to see if the offer seems feasible thus saving you money.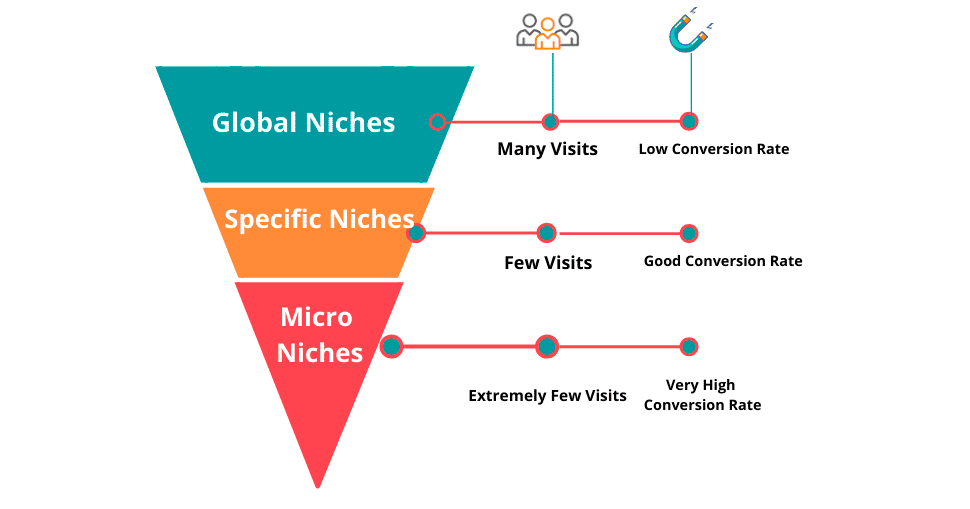 3. Not testing enough
It isn't always easy to find a working niche. That's why it's important to test new things every single day.
Trends change quickly on the Internet. What was working last week might not work this week, and vice versa.
Try to spy on your competition to see what others are doing, or search for evergreen niches on the internet and start with that.
Even if you're making tons of cash every day, keep testing as things can change overnight.
4. Not being patient enough
Even if you don't see instant results, keep trying. You can't be certain that a niche doesn't work unless you've spent a decent amount of money and tried most angles.
On some platforms, algorithms take time to optimize campaigns, so it's recommended to wait a few days and see what happens.
However, it's important to not overcommit to a single niche, especially when the results aren't great. If the results are lacking, it could easily be the case that it isn't your fault.
The competition could be too high, or the offers for that niche just aren't good enough. In any case, when you've given a niche enough time and money and it still doesn't work, accept the defeat and move on.
5. Using a bad angle
The success of an affiliate marketing campaign depends on many things, but the most important thing is certainly the angle. If all you're creatives or landing pages contain the same angle that doesn't work, all effort will be in vain.
Research what angles your competition is using. There are many spying tools available for most platforms, so this shouldn't be too hard or costly.
If you have an idea for a creative approach, test it! Maybe that will be your winner that will make you a ton of cash!
6. Not using tracking software
Some affiliates aren't aware of the benefits of having access to accurate and reliable tracking software. Keeping track of all your expenses and profits is as important as having a working affiliate marketing campaign.
Companies like RedTrack offer a working solution for many types and affiliate marketing platforms.
Tracking software tracks your costs, conversions, CPA, EPC, CPM, and all other important metrics you should be aware of at all times, especially if you're into CCP affiliate marketing.
Some platforms have their own in-built tracking solutions. Youtube affiliate marketers and others using Google as their platform can use Google Analytics freely and find all they need to know there.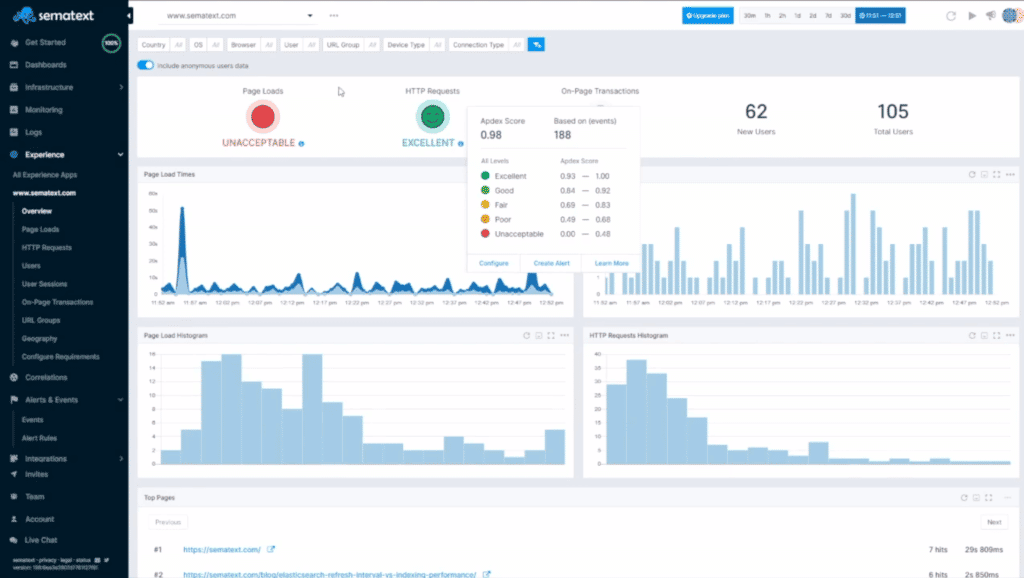 7. Unrealistic income goals
While it's true that many successful affiliate marketers live very comfortable and luxurious lives, keep in mind that that's usually the result of years of hard work, experience, and in many cases luck.
Many marketers will promise you hundreds of thousands of dollars per day in revenue. While it's certainly achievable, it's unrealistic to achieve in a short time period, especially when starting out.
During the testing phase, expect to even lose money, until you find a great niche that starts paying for itself and more. It costs money to make money, and if you work hard, you will achieve success.
8. No constant self-improvement
Learning new skills quickly and adapting to the times is probably the most important skill an affiliate marketer should possess. Platforms compete with each other for popularity, and as some platforms grow at the expense of others, the markets change with them.
Big companies also constantly introduce new rules and restrictions which complicate business, and if you're unable to adapt you will go bankrupt.
Always strive to do better, learn from your failures and successes, and implement new knowledge to existing and new campaigns. The most dangerous thing for an affiliate is to be trapped in a comfort zone.
9. Choosing quantity over quality
This is one of the most common mistakes affiliates make. In the affiliate marketing business, pumping out as much content as possible can be a double-edged sword.
Mass-produced content often lacks engagement or seems dull, and uninspiring. More educated readers and even many algorithms will easily recognize lazy, plagiarized, or AI-written content, which will impact your operations and your results negatively.
A great tip for affiliate marketers is to focus on making high-quality content, as it can be much more lucrative, even if it takes more time and effort.
10. Not using Search Engine Optimization
When you're publishing articles the thing that determines your position the most, besides the content itself, is SEO. Through backlink, content, and keyword optimization, you can achieve a good spot when someone searches for your keywords, and even get on the top page!
If you don't want to invest in dedicated SEO tools like SurferSEO, you can do manual research and check what the other top websites covering the same topic are doing. Imitate the length of the articles, the number of keywords, headers, etc.
That doesn't mean that you should plagiarize them. Quite the contrary, you should make original and high-quality content that keeps readers engaged and makes them want to click on your affiliate links.
Conclusion
These are the most common affiliate marketing mistakes that both beginner and advanced affiliates make. Some of them are more obvious than others but it's nonetheless important to keep them in mind.

If you want to learn more about affiliate marketing, check out my blog iAmAttila. There you'll find affiliate marketing tips, ideas, news, industry secrets, and more!