With the rise of online business and connectivity, there has been a significant uptick in online jobs. One of the most popular branches that people start to engage with is an online marketing strategy. This leads people to do digital marketing through an affiliate business.
Doing paid ads is nothing new, the average affiliate marketer has been doing it for years already, and as most of them noticed, it's a great way to earn money online.
Can Beginners Do Affiliate Marketing?
Everyone starts with little or no knowledge, but that doesn't mean that you can't improve and become a successful affiliate. Many affiliate marketers start in this industry with nothing more than an idea, and you can do the same.
If you decided that this is something you would like to try out then you should do some research on this industry first. You can do this by looking at videos from a reputable youtube channel, reading through affiliate blogs (like this one), or by joining forums and other online communities such as iAmAffiliate.
All of these are great places to start affiliate marketing and get your feet wet with new information and ideas. Finding the right business model, establishing your websites, create content, and doing paid advertising, in general, is very hard for beginners, but it's nothing they cant master with the right approach and attitude.
Is It Worth Getting Into Affiliate Marketing?
The vast majority of people that consider becoming an affiliate marketer manage to create a successful affiliate marketing business.
These people usually start by creating content, they create videos, drive traffic, think of affiliate marketing strategies, find affiliate offers, find a target audience, promote products, utilize social media platforms, generate leads, and create a professional-looking website.
All of this is much easier said than done. If you want to try out your luck with this sort of online business, you will need to learn a lot of things and improve a lot before you can make your first affiliate sale, or generate income without going overboard with spending money.
but if you manage to dedicate the time, effort, and money to learn and improve, this industry can be incredibly lucrative. Some of the biggest names in affiliate marketing are multimillionaires and make 7-digit salaries annually.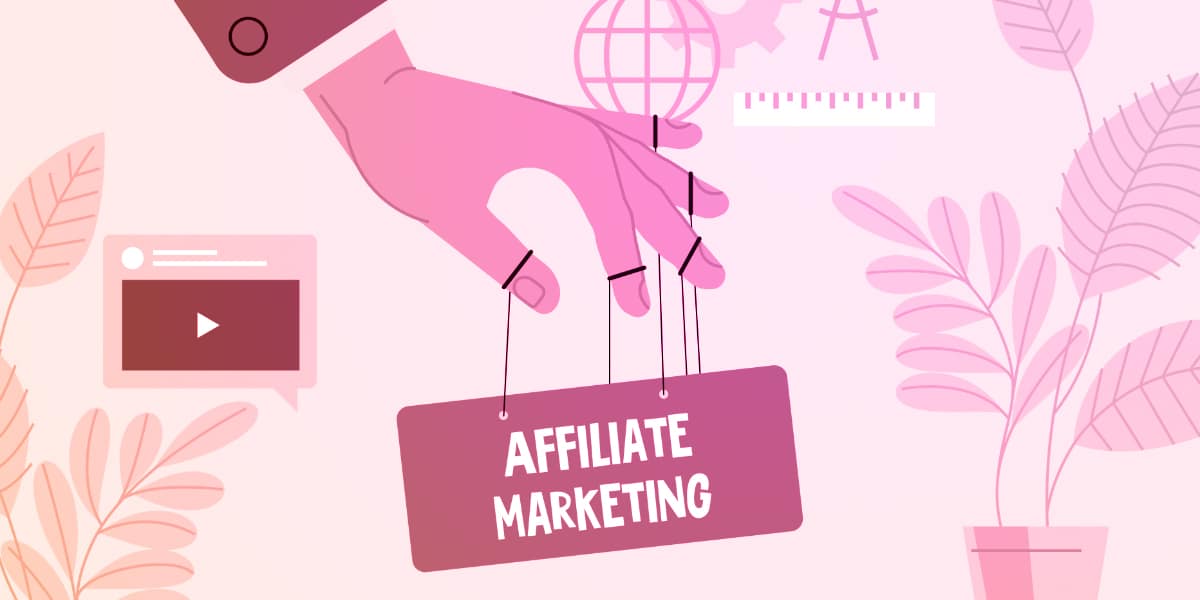 Is Affiliate Marketing Hard Or Easy?
One of the most common questions new affiliate marketers ask is as follows "is affiliate marketing hard?". The answer to this question is difficult.
On one side it's far more demanding on your time and effort to learn than other business types but on the other hand, it is far more engaging, and people that pass through the steep learning curve usually find this sort of work much more rewarding and fun.
This means that the answer to "is affiliate marketing hard?" is both yes and no. It is hard to start but once you master the basics, everything becomes much simpler and way more interesting.
Make things a bit easier on yourself
Utilize brands
Starting with nothing is hard. Luckily there are famous brands that have their own affiliate offers. This means that you can utilize their brand and name to promote products and boost your credibility.

Popular ones are Amazon associates, any popular fashion brand, and most tech brands. The bigger the retailer the more likely you will get the trust of customers and see converting campaigns soon.

The only downside to this is that usually, the commission you get is much worse compared to other affiliate programs.

Driving traffic is the key
Without traffic, you won't get leads or customers. So start promoting your offers as soon as possible and try reaching more and more people in your target audience.

Make sure you make super scalable campaigns
Once you find a couple of winning combinations, it is time to scale. Make sure your campaigns are easily scalable. Put more effort into your content and find new and creative ways to target new people and increase their conversion rate.
What Is The Hardest Part of Affiliate Marketing?
As with most things, the hardest thing is to get started. The learning curve is huge and most people quit way before they see any profit.
The thing is, most affiliates won't make money in the beginning. It is hard to get started right away without having some incredible knowledge of how the industry works, and as well all know, most beginners simply don't.
But don't let that discourage you. Affiliate marketing requires dedication, and with the right attitude and expectations, you will easily fit in and run your own paid ads sooner than expected.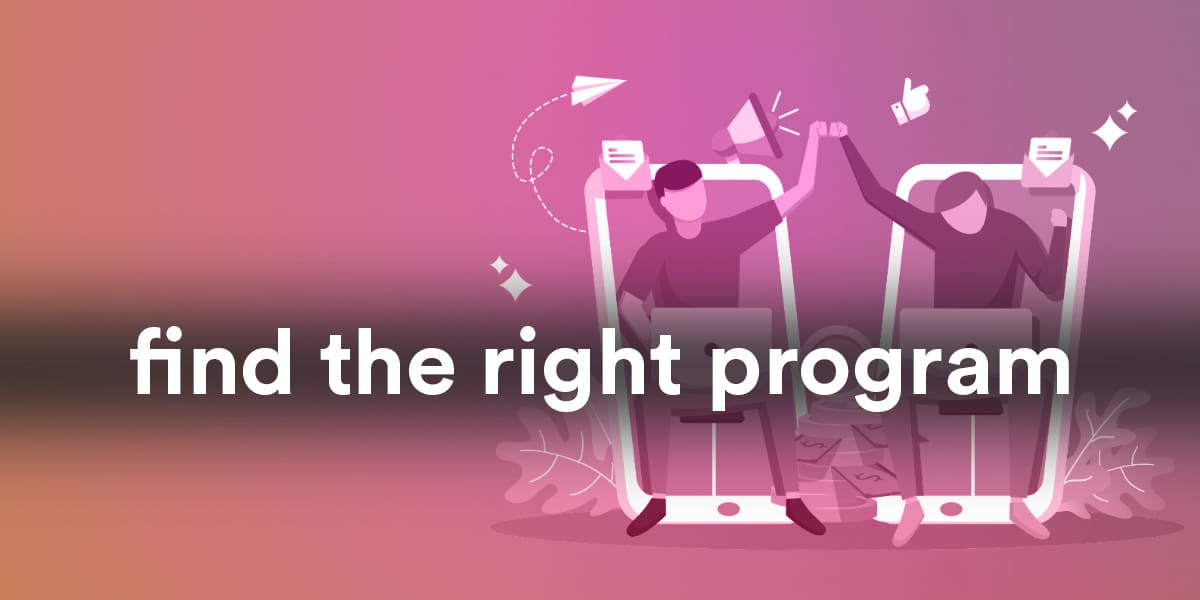 How To Find Affiliate Programs?
The best way is to find networks that will offer programs directly to you. This way you can compare a selection of programs and find one that best fits your merits.
You can also go the direct route and try searching for affiliate programs on company websites that you visit. This is done by searching for the brands you want to check and then trying to find any sort of affiliate program section on their site.
If you can't find anything, it might be worth sending an email, just to make sure.
How To Find The Right One
Look at potential audiences, interests, product quality, payouts, and anything else that might help you decide if a program is the right one for you.
Do a full analysis of your audience and their interests and try filtering offers based on that. Its easier to find a compatible offer than it is to create a new audience for an existing offer.
In case you have no idea where to start and what to do, try Amazon's affiliate program. They have all sorts of products you can promote and try to sell, and the commission isn't bad, especially not when you are just starting with close to no experience.
How To Make Money In This Industry?
As an affiliate marketer, there are hundreds of ways to grow your online business and make some serious cash while doing so.
The first thing you need to realize is that you cant become a successful affiliate overnight. That is just not how affiliate marketing works. Unlike a more offline business model, these online businesses require your full dedication and willingness to learn for months or even years before you see significant changes.
If you want to make money quickly and fast, then you should look at other ventures. The business goals of the average affiliate resemble a marathon instead of the sprint that most business owners strive for. This means that you always need to look at things in the long run.
While you can make money quickly, those schemes usually don't last long and they will lose your reputation. So the best tactic right now to make affiliate marketing work is to be consistent, and play the long game.
Tips That Can Help You Improve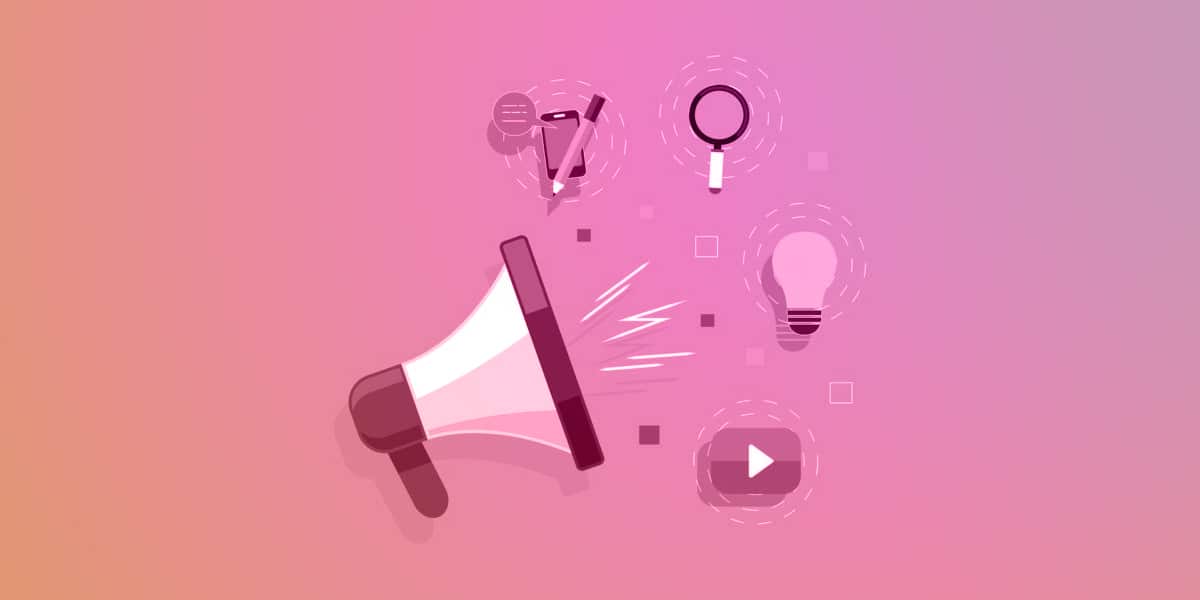 So let's get to the tips that will make a huge difference in how you work and how efficient your campaigns are.
#1 Finding The Right Niche
The right niche can make all the difference. Niches are topics that you want to cover with your ads. These can range from health niches, cosmetics, credit cards, exercise, diets, and solar panels, to clothes, cosmetics, and much more.
The choice of varying niches is close to limitless in affiliate marketing. You can start promoting anything and with the right affiliate offer, business plan, and traffic sources, your ad campaign can easily become one of those success stories.
When searching for niches try researching what other marketers are promoting and what they spend money on. If you are a beginner, then you should avoid the most popular ones as the competition is just too strong.
Try finding niche offers with which you will promote only those products that can gain more traffic and get you some decent income. You will need to find a balance between an offer that is both popular, fits your audience, and has low competition. If you manage to do this, you can expect to boost your earnings easily!
Here are some of the best niches to look at in 2022:
Travel
After two years of stagnation due to global events, travel is back, and it's back stronger than ever! People finally want to visit new countries, travel, and relax a bit, this means that flights, accommodation, and destinations are incredibly popular.

There are a lot of affiliate programs that the average affiliate marketer can utilize and make a nice profit during the summer months.

Health
Health is an evergreen niche that is always popular and some even consider it the best affiliate marketing program. It is estimated that the market value is around $5 trillion and that it will grow by over 30% in the next 3 years.

This incredible growth and results mean that trying health niches such as dietary supplements, skincare, de-aging creams, vitamins, and much more are something you should at least give a try!

Technology
Technology is everywhere around us, and the market for it is still growing rapidly. As more and more of our lives become digital, so do our consuming habits. Online programs, partnerships, gadgets, and much more are all valid things to try out with your affiliate program.

This is even proven by the fact that more than 80% of us tech companies have some sort of affiliate marketing program you can try and hopefully make money online with.

Gaming
The gaming industry is now more profitable than the movie and music industries combined! This massive industry is estimated to bring over $200 billion in revenue by next year!

The leaders of this industry are incredibly profitable mobile games that make millions and billions of players all across the world that play on their phones.

This industry is likely to grow even faster with the introduction of the "metaverse" and similar projects that puts players in a completely digital world.

Due to all of this rise and growth, most gaming companies utilize paid advertising and have at least one affiliate program that marketers can utilize to start promoting their products. If you love gaming, this might be the perfect niche for you.

Food
Everyone eats and this means that the foot vertical is one of those evergreen niches that work well always.

The niche mostly consists of dietary supplements, vitamins, food programs, diets, and delivery services.

Fitness
In recent years a lot of people gained weight from the excess staying at home thing. This has led to an increase in affiliate offers for fitness niches.

Unlike other affiliate programs, this one focuses on helping people get back in shape through exercises, diets, and supplements.

Most offers consist of elaborate training exercises in video form (maybe via a YouTube channel or through other online tools), and the goal of them is to promote products to a target audience.

The pitch is simple, all you need to become fit and improve your health is an internet connection and the will to work on yourself. This combination makes it simple to advertise for and create a capable online business that captures leads and turns them into profitable customers.

Fashion
Over 80% of fashion brands have some way of online affiliate programs. These brands all have a unique target audience so you can pick the brand that best aligns with your leads.

You as a business owner can route them through your own websites to the affiliate links and drive traffic for those offers. Promoting the same products to different audiences should be avoided, so make sure to know your target audience beforehand.

Online fashion stores can be easily promoted through email marketing, social media, banner ads, paid ads, videos, and other organic traffic sources.

If you manage to get the right audience and the right products, you will get a lot of people buying online, and you can get decent passive income or even full-time income with some effort.

Concentrating your affiliate marketing efforts on this niche might be a homerun if your online marketing skills are decent and you know what to promote and how. One thing you should consider is social media influencers.

If you find the right ones you will quickly gain access to a vast audience of people that will likely be interested in what you have to offer.

This is one of the easiest niches to get in, but the competition is very strong, so be prepared to have a hard time in the beginning. On the positive side, over 12% of affiliates in this niche make at least $20k annually, and you can be one of them by making money online!

Beauty And Care
Beauty, products, cosmetics, skincare, anti-aging creams, and supplements are a booming industry. This industry is most popular among females, so make sure that the website you drive traffic from has a mainly female audience.

Your target audience is females from their teens upwards, so you can have broad targeting. The industry is valued to be worth half a trillion dollars, so there is plenty of space for your online businesses and offers!

Pets
A great secret behind a successful affiliate marketing business is finding evergreen verticals that will always work no matter what. One of them is pets.

People consider their pets a part of the family, and they are likely to try and provide things to their pets that might make their lives better or more fun.

This means that supplements for pets, health boosters, toys, food, and other things are a great way to make money online.

The industry is supposedly worth over 100 billion dollars, and it is expected to grow further in the coming years. It is a great niche for online marketing as the audience is highly interactable and with the right offer and ads, it is easy to drive traffic, both organic traffic and paid, and make passive income off of a few well-made campaigns.

Adult content
This is one of the verticals that rarely anyone talks about, but this one has the potential to make a more passive income than any other business.

If you cant get past the stigma associated with adult content, it is one of the best verticals to start affiliate marketing business with. All you need is an affiliate link, a way to drive traffic, and a way to advertise to your audience.

A good campaign in this niche can easily run for years without major attention and give you income daily. There are a bunch of sites that sell toys, underwear, and explicit content, and most of them have great affiliate incentives.

As a business owner, you should seriously consider this as a starting point, or at least something to strive for as it is a safe way of making nice profits, and it's not that hard to start with.
#2 Staying Consistent
Consistency is one of those things that most affiliates in the industry have trouble achieving. Sometimes success is not determined by how much effort you put in on a day or week but over months.
Unlike other full-time income jobs, this online business will sometimes be unprofitable for months on end. This is something that can't be avoided, especially not at the beginning of your career.
This results in over 90% of newcomers quitting the industry within the first 3 months. These people usually think that this is a get-rich-quick scheme, which it never was, nor ever will be. It is an online business model like any other one. It requires time, dedication, and money to see some success.
The best thing you can do is keep on soldiering on and improving yourself until you see the results you want. Instead of asking yourself "is affiliate marketing hard", ask yourself what you can do to improve and become a successful affiliate marketer.
#3 Getting To Know Your Audience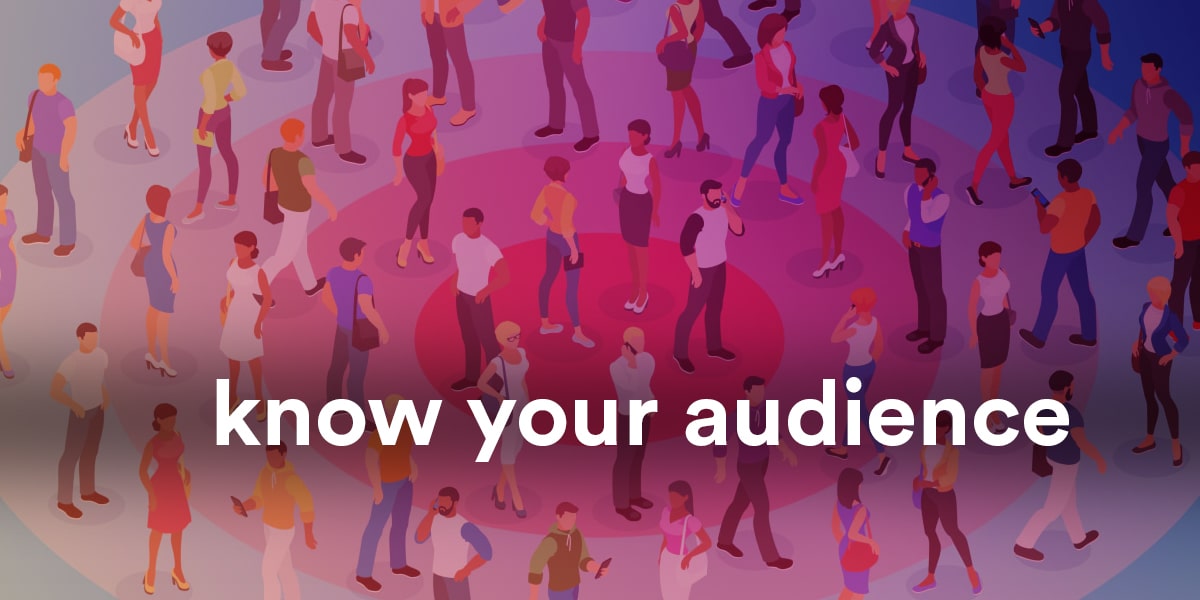 Your audience is your business. No matter what affiliate marketing strategy, affiliate program, or business model you utilize, if you don't know your audience you won't see the results you want to.
This means you will have to try and learn as much as you can about your potential customers. What country most of them are from, what their interests are, what gender they are, how old they are, how likely are they to convert, do they know your brand, and much much more!
Most people targeted by an affiliate marketing program are from America. 39% of all audiences come from the US.
#4 Research Everything
If you don't research, you will make affiliate marketing hard for yourself.
No matter what you decide to do, make sure that you research everything you can about it. For affiliate marketing, you will have to:
Research your audience
How you can reach more people
What are their interests
What niches work for your audience
What the competition looks like for each niche
What offer and affiliate link is available to you
What creatives work best
What ad types work best
What platforms and networks work best for those niches
How email marketing influences the results
and everything else you might think of
The more you research the more you can test, and the more money you can make with your campaigns once you honed in on the details.
#5 Test, test, test!
The 3 T's of affiliate marketing are Test, test, and test!
To find what works the best you need to test everything. Test and compare your angles, ad texts, creatives, placements, LPs, products, audiences, everything!
The more you test the better you can optimize your campaigns and make higher ROI. Some agencies spend tens of thousands of dollars just to test out everything before they start scaling. So keep in mind that it might not be profitable at first, but it's well worth the time, money, and effort in the long run.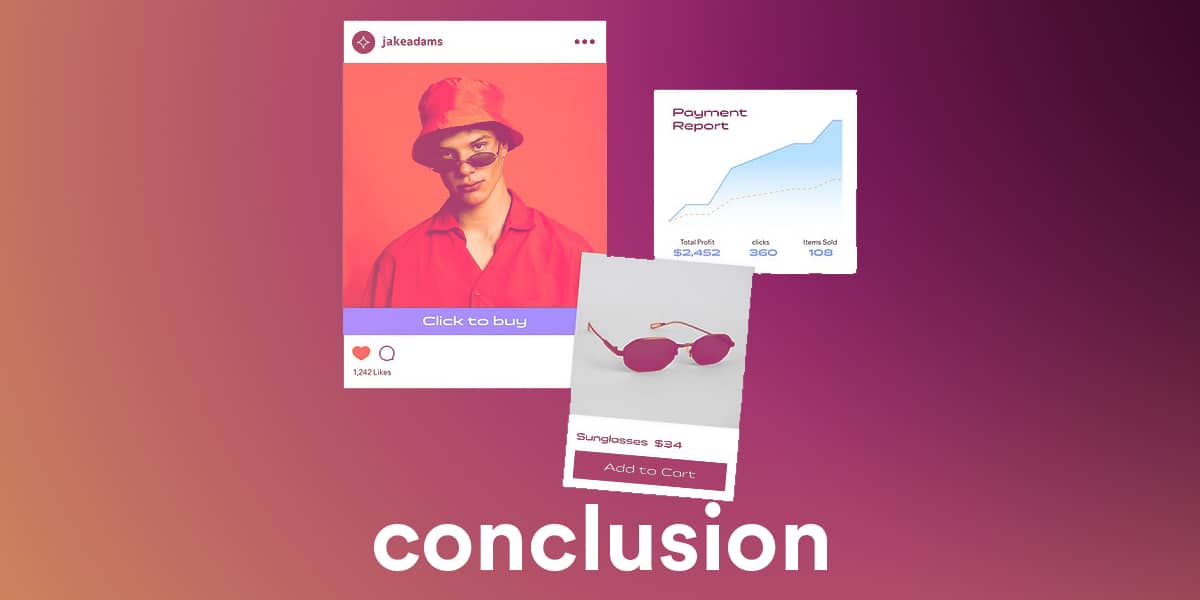 Conclusion
For anyone still asking themselves is affiliate marketing hard, the answer is simple, without a doubt, yes!
Your affiliate marketing business will have difficulties in the beginning as there are a lot of things to learn and a lot of people to compete with. But once you get the basics it's easy sailing.
No matter what you decide to do, just start! Once you get your feet wet in the industry you will quickly be able to tell if running an affiliate marketing business is something you could do or not.
Keep in mind that it will likely take years before your side hustle turns into a legit full-time income source. But the sooner you start, the sooner you will reach this goal.
There are thousands of millionaires that made their wealth through online marketing, and with a bit of effort and luck, you can be one of them!
If you want to learn more about the industry and boost your learning rate, try joining a premium forum such as iAmAffiliate. With such forums, you can quickly condense years of knowledge within a few days of reading and learn everything you need to have success in the industry.