The marketing industry is all about ditching your 9 to 5 job and finding your independent way of earning some money. Most affiliate programs can be run passively after you set everything up the right way. This is usually made a lot easier through affiliate marketing tools that can be found all over the web.
Affiliate marketing tools are a big part of a successful affiliate's career. These tools can help you with a variety of issues you can face as an affiliate marketer. Some can boost sales, drive traffic quality, make your job easier, automate things, and a lot of other things.
While doing affiliate marketing without any additional tools is possible, it is a lot more inefficient and harder to do. Remember, you want to make your job as easy as possible. Time is the only resource in life that you can't gain back, so spend your time wisely. Instead of wasting your time doing everything manually, automate some of your tasks through these tools and use the free time to improve your life or marketing campaigns! It's a win-win all around!
The affiliate marketing tools that everyone should use
First of all, a small disclaimer. None of these tools have sponsored this article, and all of these picks are my personal opinion. Some of these tools might not be the perfect fit for you, maybe they are expensive, or just don't fit your workflow. If you like the concept behind a tool, but the tool listed is not your cup of tea, feel free to search for alternatives. You can even recommend some of your tools in the comment section. So let's get going!
Website tools
There are a bunch of website tools that you should know about, here are some of the most popular ones!
WordPress
I doubt there is an affiliate anywhere that doesn't or hasn't used WordPress. The platform itself is incredibly useful for creating and optimizing landing pages, blogs, and other websites. You can easily create scalable websites that can help you run your campaigns!
WordPress offers a lot of helpful add-ons that can make a difference in how you do things. Most of them need to be paid for, but they are well worth the money! If you are a beginner, get started with WordPress!
Pricing:
Flippa
Flippa is an incredible tool used to buy or sell (essentially flip) existing websites. It's a marketplace where website owners can exchange, buy or sell their websites. This is great for circumventing lengthy ranking and SEO growth that slows down new websites.
Before buying any website make sure to run a full backlink audit. You don't want a page that was built on black-har SEO practices. Sooner or later, search engines will pick up on this, and then you will have a worthless page that you paid good money for. Try searching for well-run and maintained pages that have a nice backlink profile and the possibility to optimize further through SEO.

Prices:
Sale commissions from 5% to 15% (the bigger the sale, the smaller commission)
Listing fees from $10 to $49
Listing boosts from $65 to $545
Research and SEO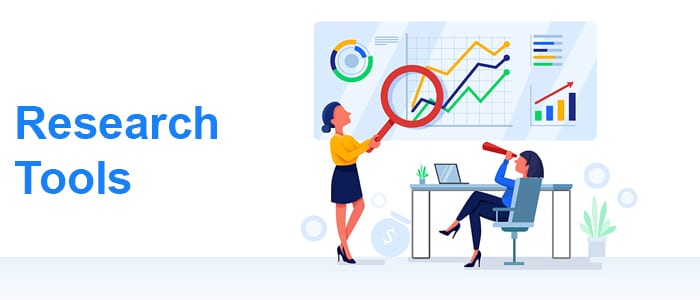 One of the most important aspects of any affiliate marketer is doing research and SEO optimizing your pages. This is where affiliate marketing tools like these come into play!
Ahrefs
I love Ahrefs. They have an incredible blog and YouTube channel that can help affiliates of all sorts. Beginners can find their basic tutorials helpful, while pros can increase their knowledge through incredible guides and tricks provided by the team. All of this is topped with their incredible research tool.
Ahrefs are known as being very focused on backlinks, SEO, and keywords. Their research tool is on top of the game in affiliate marketing. Their tool is usually used for reviewing backlinks, competitors, keywords, finding broken pages (301 redirects), and great performing content.
If you are in any way interested in SEO and keywords, Ahrefs should be a tool that you use regularly. Its vast feature set is bound to get you successful campaigns!
Pricing:
Lite $99 /mo
Standard $179 /mo
Advanced $399 /mo
Agency $999 /mo
SEMRush
SEMRush is a tool that is in many ways similar to Ahrefs. It focuses a bit more on keywords and competitor analysis. They are the alternative to Ahrefs that many consider for varying reasons. While I use it a lot less than Ahrefs, it still has its part in my toolset.
SEMRush is an affiliate marketing tool that is mostly used to find the best competitors' content, monitor keyword rankings, and do SEO audits. You should use it to understand what content generates income for your competitors and optimize your campaigns accordingly.
Pricing:
Pro $119.95 /mo
Guru $229.95 /mo
Business $449.95 /mo
Yoast SEO
Yoast SEO is an affiliate marketing tool that also focuses on SEO. Unlike the previous two, Yoas is a plugin that provides additional SEO functionality. It helps with title tags, meta descriptions, link customization, sitemap creation, and a bunch of other things important to SEO.
It is a great tool to start using. There is a free version that every affiliate should have, and there is a paid version for those seeking a bit more from this tool.
Pricing:
Free! Yep, there is a free option!
Premium $89 /yr
Copywriting
Your pages will have some sort of copy on them. To make sure everything is up to snuff, you can utilize these affiliate marketing tools, which most of which are free!

Hemingway App
Writing is hard, and writing clearly is even harder. A lot of beginner writers have issues with sentence length and picking specific words. This is where the Hemmingway App comes in handy. You can paste your text into the browser page and it will show you what your writing mistakes are. It will rate your writing on grade difficulty. The higher the grade, the worse your writing is. Try aiming for grade 6 or lower.
You will get insight into what your mistakes are and how to fix them. Use this app with all of your copywriting and you should see a nice improvement. After some time of using this app, you should naturally improve your writing.
Pricing:
Free! This incredible tool is 100% free, so use it as much as you can!
Grammarly
I usually write all of my articles within a Google Doc and then paste them to my blog page. I do this so that I always give a reserve copy of my work, as well as for the incredible Google spell check. One thing that makes that experience even better is the Grammarly addon.
This tool has a lot of ways it can help your writing. It checks your spelling, as well as for inconsistent writing. With Grammarly you don't have to worry about weird sentence construction or mistakes, the app fixes everything itself. While the free version is incredible, the paid version is even better as it adds some improvements like style, clarity, and advanced corrections.
Pricing:
Free
Premium $12.00 /mo
Business $12.50 /mo
PrePostSEO
This affiliate marketing tool focuses on a lot of things. You can check for plagiarism, paraphrase, spellcheck, validate credit cards, check domain authority, and a lot of other features. For me, the most used one is plagiarism checking. It has a great checker that can show you if some of your texts are plagiarized and to what extent they are.
Pricing:
Basic $50 /yr
Standard $150 /yr
Company $350 /yr
SpyTools
Knowing what your competition is up to is incredibly valuable. This is why every affiliate should use Spy Tools to help them gain an advantage!
AdPlexity
AdPlexity is probably the most famous spy tool on the market today. It offers unrivaled insight into your competition's campaigns. You can see what they are running and how they are running it. You can see the creatives, copy, and even LPs that your competition uses. Use this information to optimize your campaigns accordingly. You can save a lot of time and money by getting inspired with what works for your competition instead of finding out yourself!
Pricing:
AdPlexity has a lot of different packages for various uses. All of them are different in pricing. Usually, the prices range from $150 to around $300. To see the most recent prices for the things you are interested in, check their page!
Creatives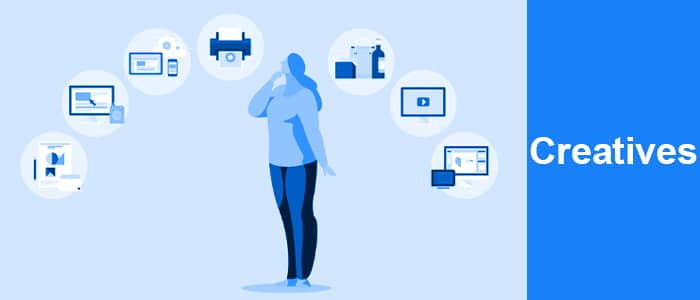 Affiliate marketing is all about visuals. This is why you should invest some time and money into using affiliate marketing tools that focus on creatives!
Canva
Finding designers to create images for your blog can be expensive. If you hire affordable options you run the risk of plagiarism and/or bad quality creatives that are just a waste of time. In the worst case, these bad creatives can even negatively impact your sales. To avoid all of this you can use Canva. A piece of software that can create graphics for your social media, presentations, ad campaigns, and everything else!
Pricing:
Free
Pro $12.99 /mo
Enterprise $30.00 /mo per person
TinyPNG
TinyPNG is a great affiliate marketing tool to help you improve page loading speeds. The way that it works is simple. You upload images that you will use on your page, and TinyPNG compresses them. This leads to lower load times and better-optimized pages! You should seriously do this with every image you upload. It's simple and extremely effective!
Pricing:
To Conclude Things
There are a lot of affiliate marketing tools that you can utilize to make your campaigns better. With these essential tools, you should be ready and set to work in the industry without having any issues!
Do you use any affiliate marketing tools? Which do you use and how did they help your campaigns?