If you are running e-com offers, it's imperative to be present on the Google Merchant Center. This way you can upload your products and use Google Shopping Campaigns. Your products will be present on the Google search engine. Also, you have access to a lot of data for your store but also for your competitors.
Why is optimizing my shopping campaigns so important?
Well, you will be keeping Google happy and they will reward you with awesome CPC. Basically, you will give yourself the best possible chance to succeed.
There are two main areas that you should concentrate on for optimizing Google Shopping Campaigns.
1. Make changes and tweaks on your Google Shopping Campaigns. Fixing errors that can occur on Google Merchant Center.
2. Store level tweaks: images, titles, descriptions, and changes within the Google shopping app.
This is one of the most important things that you can do to compete with the big guns and become much more profitable. I will talk about all these tweaks in greater detail down below.
Google Merchant Center Tweaks
On a Merchant Center, your product feed is the most important for your store and Google connection to run smoothly. You need to constantly maintain and make sure that everything is running optimally.
If you are getting read and orange icons and error messages, you need to fix them as soon as possible.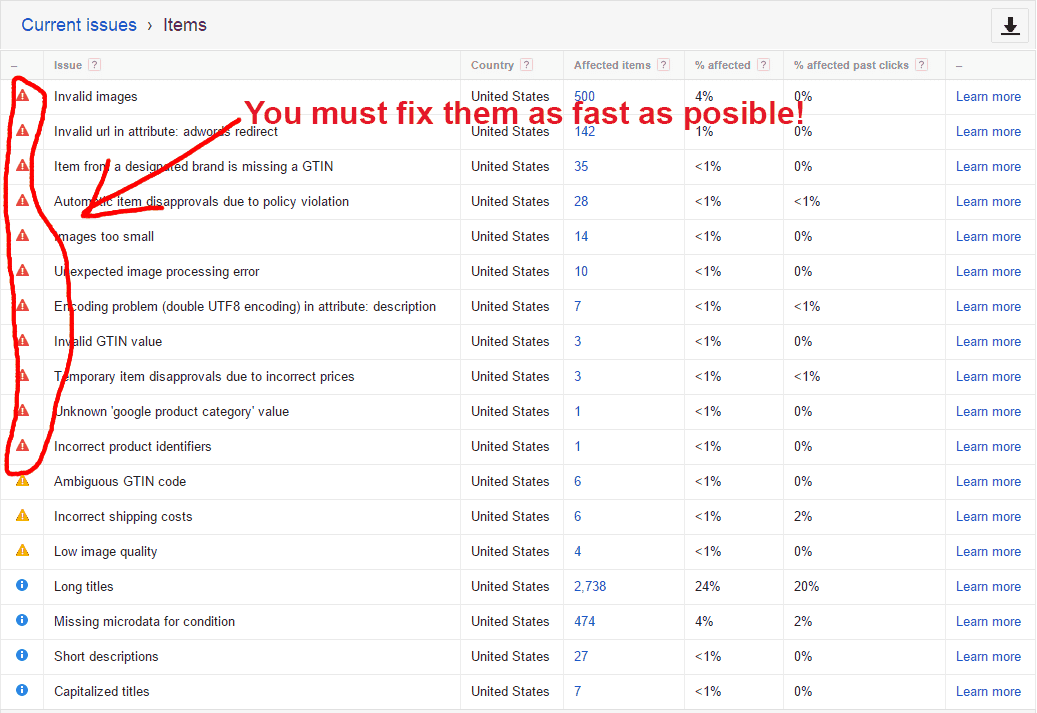 If you don't know how to fix some of those errors…well …Google it. Seriously, there are many fantastic guides on Google forums for every error that can occur. Also, you can check on YouTube as well. There is also an option if contacting sim process app developers. In my experience, it's probably the best option. They help me a few times with some really tricky issues. Usually, they will contact you very quickly.
Therefore, it's important to regularly check how your campaigns are doing. Otherwise, some of your products will not be shown in ads. This will also affect your Google ads platform. Remember, they are connected together.
Negative Keywords
Most of you probably know that negative keywords are terms that are not good for your product. Your products can appear sometimes on searches that are not related directly to them. So, in other not waste your money you need to add those terms as negative keywords.
Check on a regular basis on what keywords are your products appearing and add unprofitable keywords to the negative list.
For the start, it's a good idea to make a list of keywords – commonly used search terms that will unlikely lead to any sales. So, words like Amazon, Walmart, best buy, where to buy, product reviews ad such.
Check it out regularly on your Google ads dashboard and judge every keyword that you use for its relevance.
If you are working on a small budget, be brutal and start removing unprofitable keywords pretty fast. I would recommend starting to remove somewhere after spending 5$ or 10$.
If you have a bigger budget, you can let those ads to run up to 20$ or so. The reason for this is that you want to collect more data.
Work on making small store tweaks as well. Even the smallest issues can mess with the success of your ads.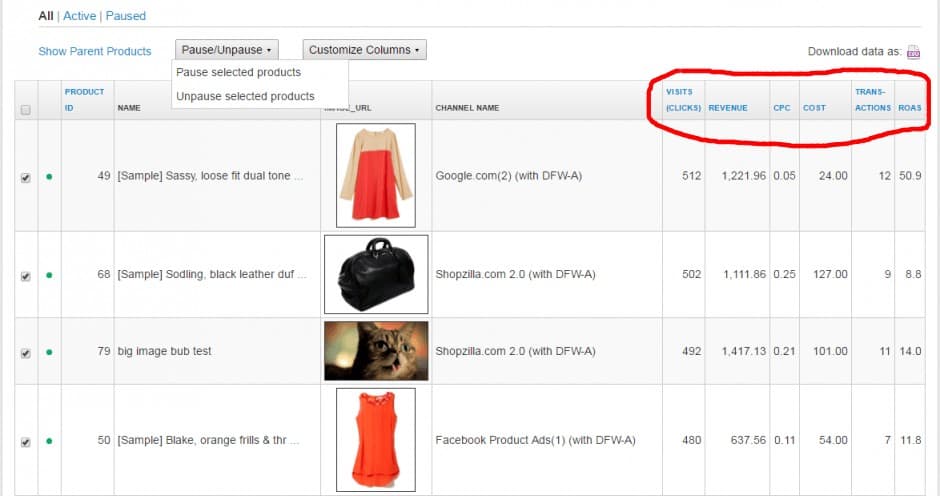 Removing Unprofitable Products
Some products have to be removed all together. This again depends on your budget.
Check your bounce rate as well. If it's super high then remove the product immediately regardless of the budget.
A low bounce rate can happen due to issues unrelated to Google ads. Your page may load slowly or some other technical issues on your website can happen.
For a small budget (under 500$) you need to remove any product that is earning 20$ or less.
For a medium budget ( 500$ to 2k$) remove the product if it's earning less than 1 revenue. For example, if your product is worth 50$ and you have 50 1$ clicks that is enough time for Google to optimize and the ad is not doing great.
For a high budget ( 2k$+) you need a revenue around 3 times that product is worth.
Store Level Optimization
There are 3 super important things when it comes to your product feed data:
Accuracy
Relevance
Accuracy and relevance in relation to what people are searching for on Google search engine.
Google will reward those merchants that have quality ads and whose products are the most relevant for the terms that people are searching. Reword for the best merchants is a lower CPC.
High-Quality Images
Product images have to be of high quality, eye-catching and accurately representing the product.
Put a product in close up with a white background so that a product can have high visibility. Do not put any logo or text on the image.
Product Title
This is probably the most important change that you can make. Having a great copywriter is the key here. There are many types of research that you can find online, that show how much a good headline can influence the sale numbers.
Key Requirements for a Great Title:
1. Make sure that you are using the most accurate and relevant keywords for your product
2. Follow the best copywriting practices and Google requirements. Don't overdo it with capital letters, exclamation marks, no emojis or promotional text.
3. Speak the language of the shoppers. Think about what words and terms would people use for your product. Check the search terms that trigger your ads.
4. Place the most important and direct information at the beginning of your title. Be careful, Google allows you to use 150 characters but only 70 characters will be shown in the title.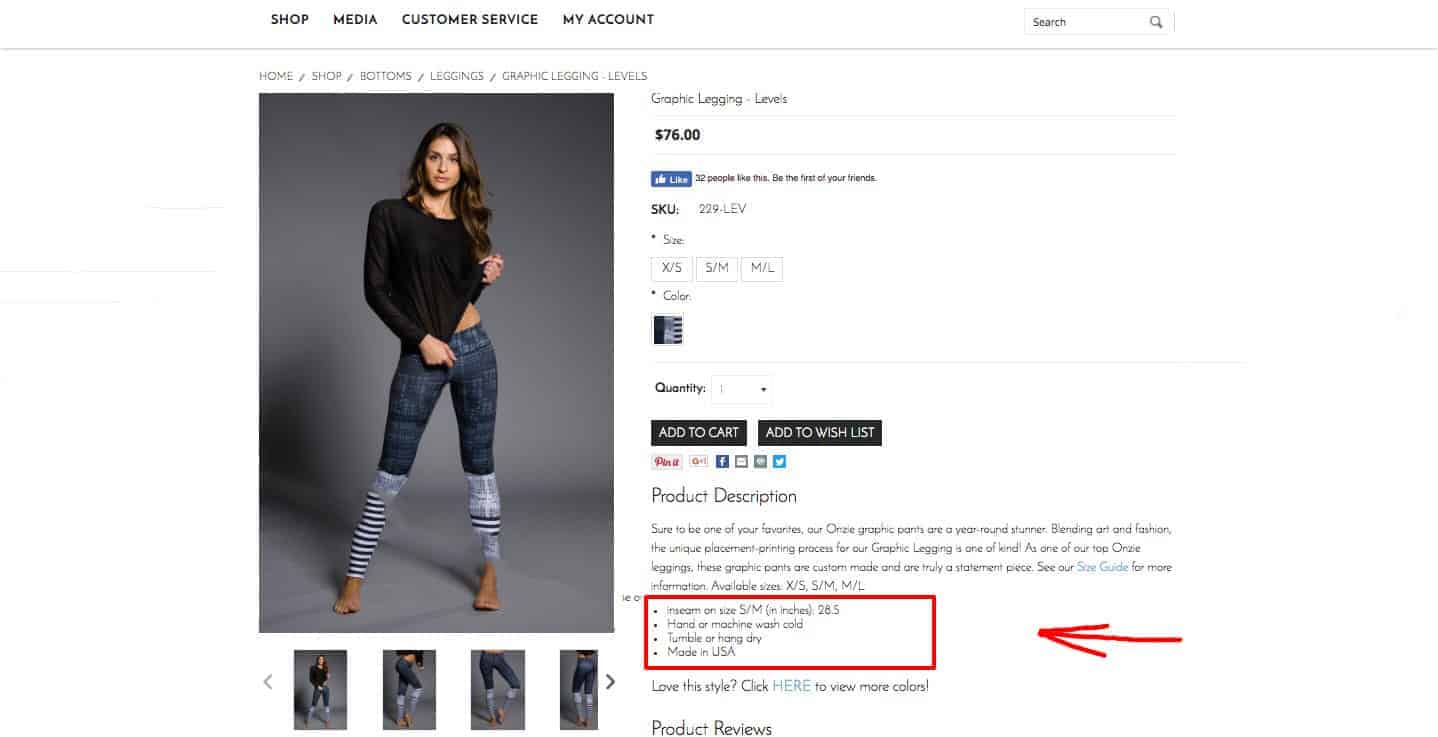 Product Description
Similar rules and concepts relating to the Product Title apply for description:
Accuracy
Relevancy
Present the product characteristics
Emphasize the strengths
Answer the questions that customers would have
Call to Action
Between 500-1000 words
Google Shopping Feed App Tweaks
When you upload your products, make sure you put them in the most relevant and accurate category. Google will look for people's search and web history to determine the most relevant ads to show them. Make this job easy for Google algorithms and you will be reworded.
I hope that I helped those less experienced in Google Merchant Center and Shopping Campaigns to get the maximum out of their ad budget and improve sales results.