The Facebook Dynamic Product Ads are a great way to promote targeted products to the customers most likely to be interested in them. They are a very effective marketing strategy and can look just like any other ads on Facebook, whether it be image or slideshow ads. What is great about these is that you don't need to create a new ad for every product, especially if you have a product catalog – after you create the template, your product images and information from your catalog will be automatically inserted. The Dynamic Product Ads can be used for both prospecting with broad audiences and remarketing to those that have already visited your site/product and maybe abandoned the purchase.
The First Steps
We already mentioned the catalog for these ads – the first requirement is creating the catalog and the second will be ensuring your Facebook pixel is installed and placed on your website.
You can approach your catalog through the Facebook Business Manager under Assets – you need this to pull relevant information and list of each of your products.

You can create different product sets, especially if you have a diverse range of products.

Once you've finished with creating the catalog, custom product sets and you've placed the Facebook Pixel on your website, you can start creating ads.
Creating an Ad for Remarketing Purpose
Remarketing ads are extremely effective for people who already interacted with your website – if a person viewed the content or added products to a shopping cart, we can use dynamic ads to show that every product on their feed and with the specific language attract the customer to complete the purchase.
Steps for creating these types of ads are very clear and straightforward if you have already created any campaign on Facebook. Within creating the campaign, select 'Catalog sales' under the 'Conversion' marketing objective.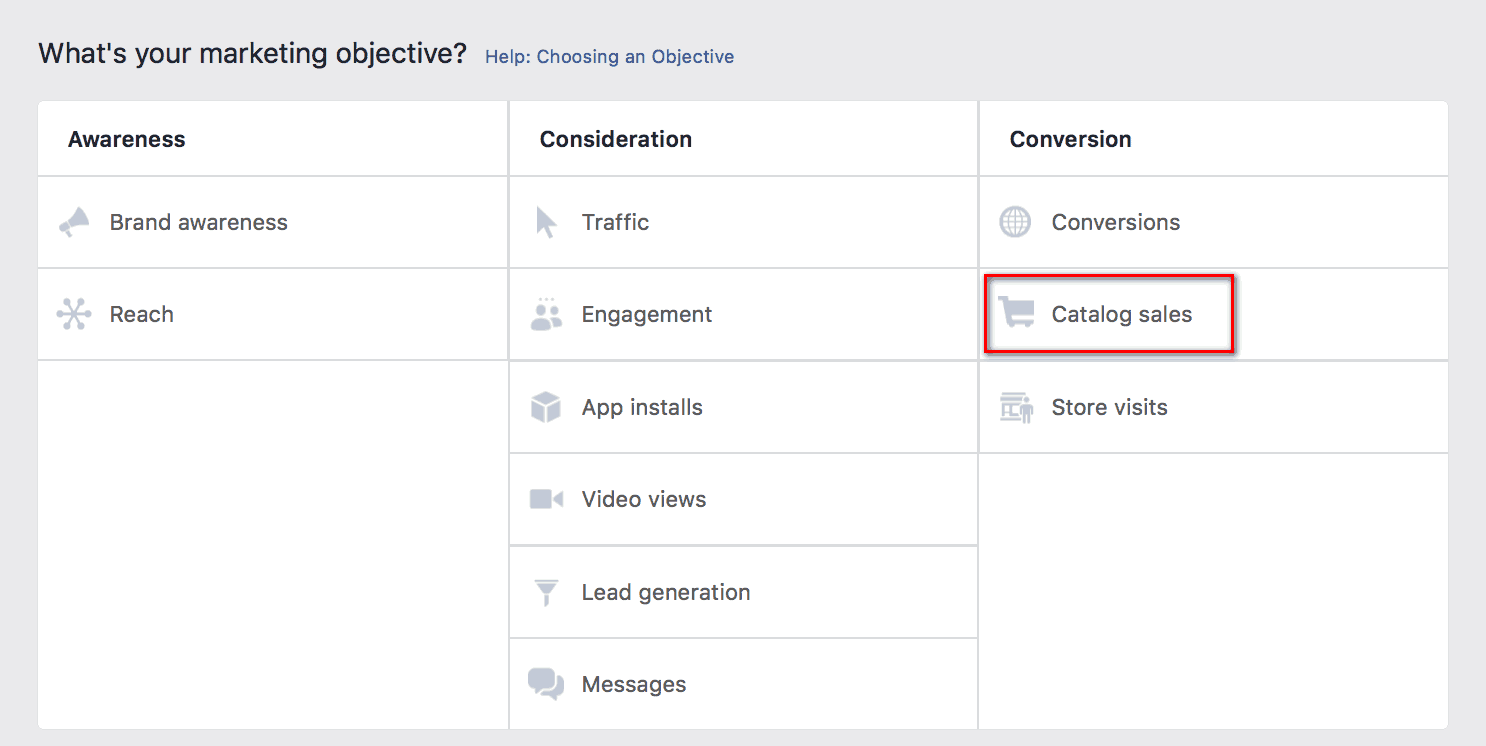 Now, you need to name your campaign and ensure that you selected the right catalog, especially if you are managing multiple accounts.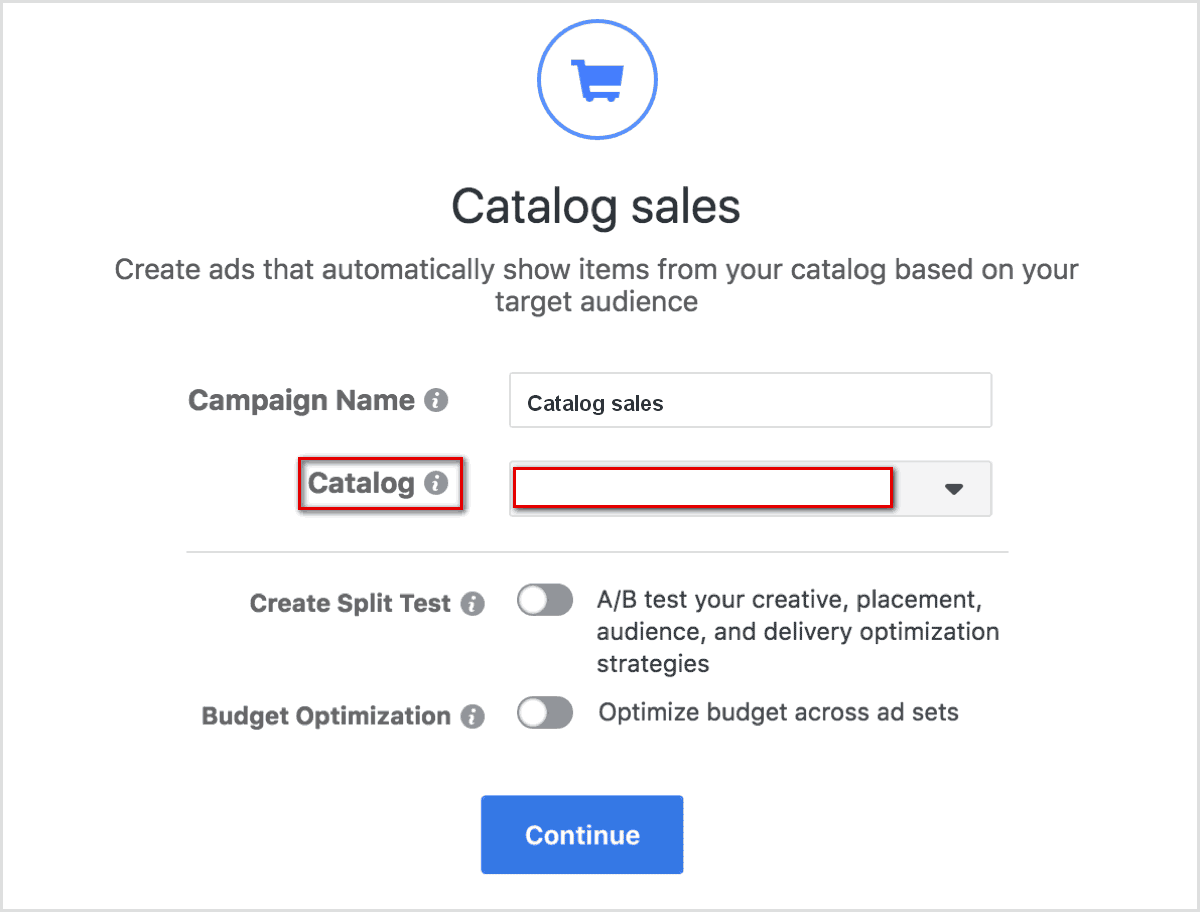 The next step is who is going to see your ad. Let's select the appropriate audience, according to your initial plan – prospecting (new customers) or remarketing (people who have already interacted with your brand). Since we are talking about remarketing purposes in this article, we will choose that option. If you remember, we will choose this option for customers who abandoned the purchase for any reason; they could just view the products, added them to a cart but did not complete the purchase, cross-sell a specific product that someone purchased from a specific product set, or a combination of all these.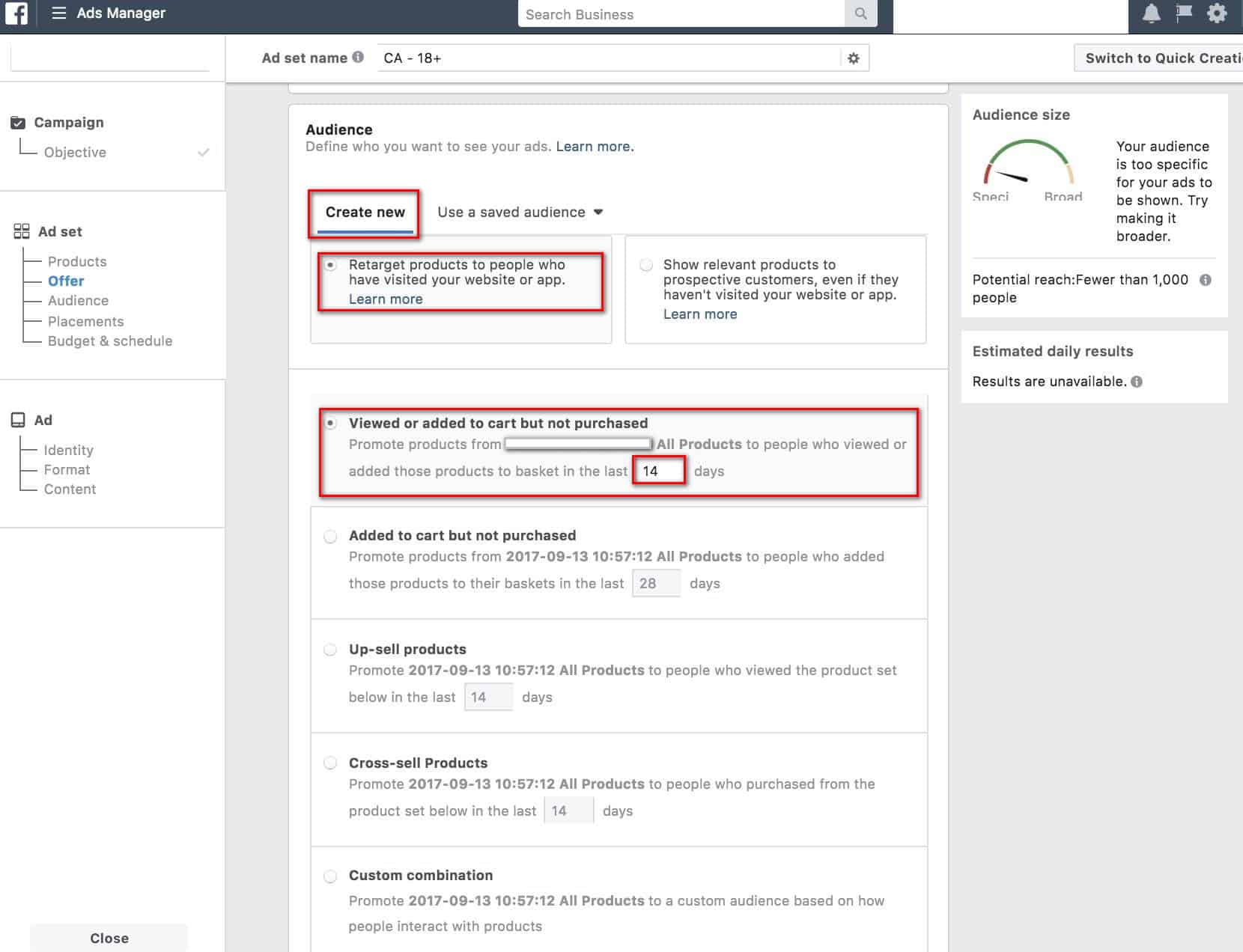 Since we need to test various audiences in case to collect the data on which ad works the best, this is a perfect place to begin with testing the selection of the people who have interacted with your website – someone who added to the cart in the last 7 days, 14 days, etc. So for example, when choosing the number of days, maybe you can start with three ad sets that show last 7 days, last 14 days, and the last 21days.This way you will test out different audiences and let Facebook's campaign budget optimization adapt your money to the best-performing ad sets.
After selecting your audience and your payment method and the budget, you can finally create the ad. Facebook today has a variety of ads, including image, video, carousel or collection ads. Whichever you choose, ensure that it's creative and that it speaks to the specific audience – if they have already interacted with your brand, choose the adequate language you are going to serve your ad with.
If you are not satisfied with how your products are shown through the ad, you can customize your product image by selecting 'edit creative' option – here you can crop or edit an image or add catalog info. Also, when editing, you can add the logo of your brand, but be sure that the product itself is clearly seen!
We have already mentioned that these ads are exquisite for remarketing, but they can also be used to show your products which are connected to some people's interests, even if they have not interacted with your brand. For that, we use prospecting ads.
Creating an Ad for Prospecting Purpose
There are several things we can do when creating prospecting ads. The initial process is basically the same, but for the audience, we could select 'find prospective customers even if they haven't interacted with your business' option. Then, Facebook will offer various audience targeting techniques to select your appropriate audience. When targeting, ensure you have carefully researched your potential customers, going from narrow to wide audience. Remember, you are going to speak differently to existing customers and to people who have never heard of the business before! Also, you are going to exclude people who already like your page.
There is another way you can make a successful prospecting campaign that utilizes both traditional ads and variations that are dynamically created with your catalog. To do this, you will need to select 'conversions' as the campaign objective instead of 'catalog sales' when creating your campaign.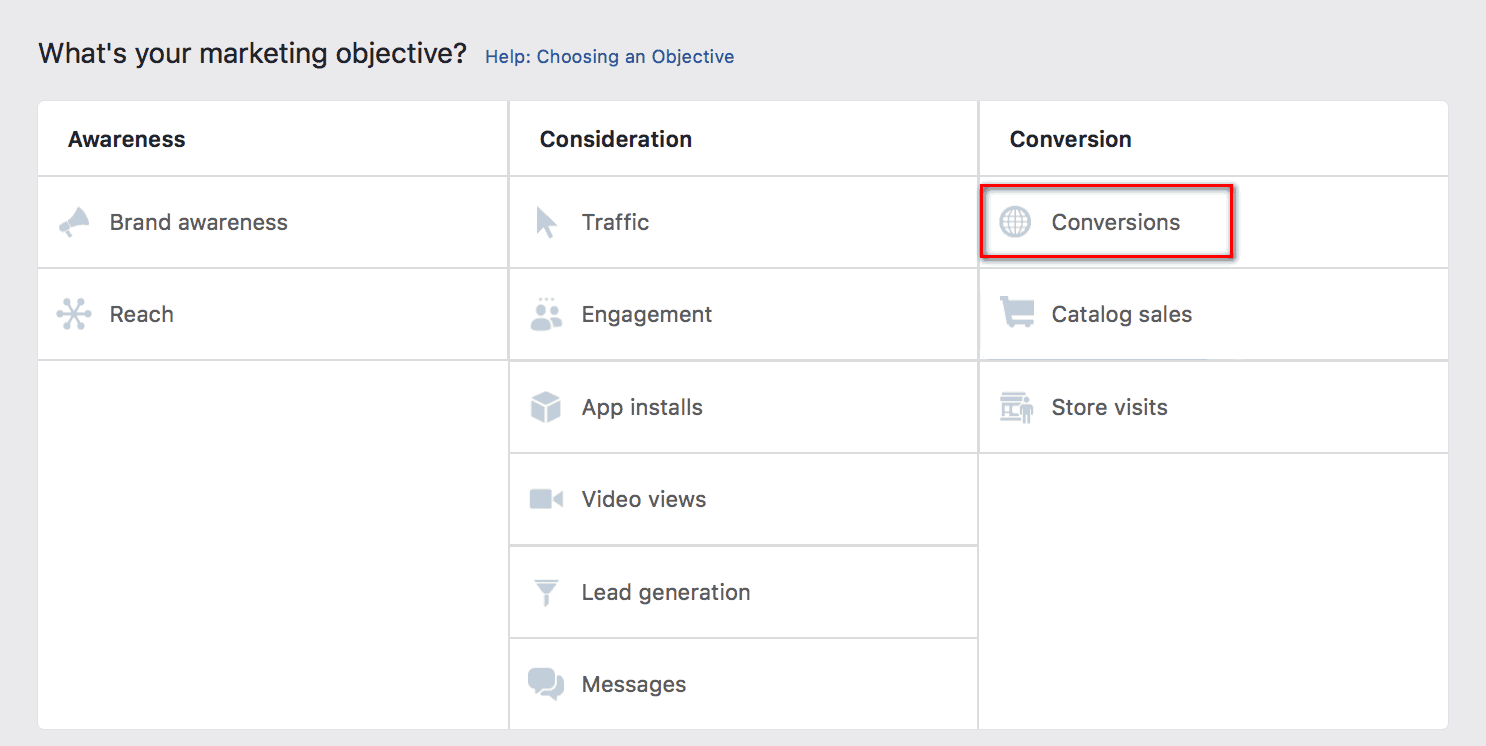 At the end, don't forget that you should test everything! When it comes to targeting, there is no "the way" that will work for every type of business or every customer. The biggest benefit of using dynamic ads in both ways is the ability to quickly change your targeting options – you can easily gain new potential customers or remarket to those that have abandoned the purchase of your product(s). The dynamic ads could look tricky to use at first, but once you set up your catalog correctly, it can do most of the work for your business, especially if you have a store with a large number of products!