Funny Facebook status updates
I don't care what the question is—the answer is "chocolate."
My mom says I'm attractive, so why hasn't anyone else figured that out yet?
Take my advice; I don't use it anyway.
It's very hard to concentrate when I'm in a room full of cookies!
I just broke my record for most days on earth. High five!
My goal in life is to have a Wikipedia page written about me. Maybe just a newspaper article. Ok, I'd accept a journal entry.
My bank account balance constantly reassures me that I'm safe from identity theft.
If we're not supposed to eat at night, then why is there a light in the fridge?
Don't you wish they made a clap-on clap-off device for some people's mouths?
I get enough exercise pushing my luck.
My relationship is like a Tesla. I don't have a Tesla.
Please cancel my subscription to your issues.
A clean house is a sign of a wasted life. At least, that's what I tell myself.
I have an inferiority complex, but it's not a very good one.
¡puɐʇspuɐɥ ɐ ƃuᴉop ǝlᴉɥʍ ʞooqǝɔɐℲ ǝsn oʇ ʍoɥ pǝuɹɐǝl ʎllɐuᴉɟ I
██████████ status is loading . . .
Never interrupt your opponent while he's making a mistake.
Sarcasm helps keep people from understanding you're saying what you really think of them.
I once prayed to God for a bike but quickly found out He didn't work that way—so I stole a bike and prayed for His forgiveness.
A train station is where the train stops. A bus station is where the bus stops. On my desk, I have a workstation…
You can't be late until you show up.
War doesn't determine who's right—it determines who's left.
If you think things can't get worse, it's probably only because you lack sufficient imagination.
Parents spend the first part of our lives teaching us to walk and talk and the rest of it telling us to sit down and shut up.
Expecting the world to treat you fairly because you are good is like expecting the bull not to charge because you are a vegetarian.
Books have the knowledge, knowledge is power, power corrupts, corruption is a crime, and crime doesn't pay. So if you keep reading, you'll go broke.
You can go anywhere you want if you look serious and carry a clipboard.
It may look like I'm doing nothing, but I'm actively waiting for my problems to go away.
Every rule has an exception, especially this one.
History teaches us that men and nations behave wisely once they have exhausted all other alternatives. ~ Abba Eban
The United States is a nation of laws: badly written and randomly enforced. ~ Frank Zappa
Don't let your mind wander—it's too little to be let out alone.
Life's a bitch; if it were easy, it'd be a slut.
I'd call you a tool, but even they serve a purpose.
Death is life's way of telling you that you've been fired. Suicide is your way to tell life, "You can't fire me, I quit!"
Never argue with idiots. They drag you down to their level, then beat you with experience.
To err is human. To arr is a pirate.
I wouldn't say you're stupid. You are, but I wouldn't say it.
If at first, you don't succeed, destroy any evidence that you ever tried.
If at first, you don't succeed, redefine success.
If you can't beat them, arrange to have them beaten.
Why does life keep teaching me lessons I have no desire to learn?
I am a bomb technician. If you see me running, try to keep up.
I once stood in the back and said, "Everyone attack!" but it didn't turn into a Ballroom Blitz.
Learn from Pandora's mistake—think outside the box.
Don't look now, but I'm hiding under your bed.
Oxymoron: When an astronaut feels under the weather.
Freedom means the right to yell, "THEATRE!" in a crowded fire.
I wonder if Ikea has a decaf coffee table.
If a mute person burps, does it make a sound?
I was complimented on my driving today. Someone left a note on my windshield that said, "Parking Fine."
Finding a job in this economy is like playing Where's Waldo?—except that Waldo is looking for a job, too.
Today, I saw a commercial for the Snuggie. I thought it was a stupid idea, but I couldn't change the channel because I was under a blanket and didn't want my arms to get cold reaching for the remote.
Scratch here ▒▒▒▒▒▒▒▒▒▒ to reveal today's status.
Words can only hurt you if you try to read them. Don't play their game.
I feel like getting something done today, so I'm just going to sit here until that feeling passes…
I hear there is scientific proof that birthdays are good for you: the more you have, the longer you live.
Tip of the week: When going through airport customs and the TSA agent asks, "Do you have any firearms with you?" do not reply, "What do you need?"
I no longer question authority, I annoy authority. More effect, less effort.
TEIAM—problem solved.
I just read a list titled "100 Things to Do Before You Die." I'm pretty surprised "yell for help" wasn't one of them.
I went to the book store earlier to buy the book Where's Waldo. When I got there, I couldn't find the book anywhere. Well played, Waldo, well played.
It recently became apparent to me that the letters "T" and "G" are far too close together on a keyboard. This is why I'll never be ending an e-mail with the phrase "Regards" ever again.
When a fly or small bug lands on your computer screen, has your first reaction ever been to try and scare it with the cursor?
People think I'm too patronizing (that means I treat them as if they're stupid).
The fact that I woke up this morning means that the assassins have failed again.
If your relationship status says, "It's complicated," maybe you should stop kidding yourself and change it to "Single."
I dream of a better world, where chickens can cross the road without anyone questioning their motives.
How long do you think it would take to solve a Rubik's cube if you were color blind?
I used to be good at sports. Then I realized that I could buy trophies. Now I'm good at everything.
I decided to cancel my Twitter account. I don't want to sound paranoid, but I was pretty sure people were following me.
"Dammit I'm mad" is spelled the same way backward. Think about it.
Who decided that paper beats rock? Let's test this theory. Have someone hold up a sheet of paper in front of his or her face, then throw a rock at it. Who wins?
Grammar is important. Commas save lives, as in this example: "Let's eat grandpa." vs "Let's eat, grandpa."
"Meta" Facebook status updates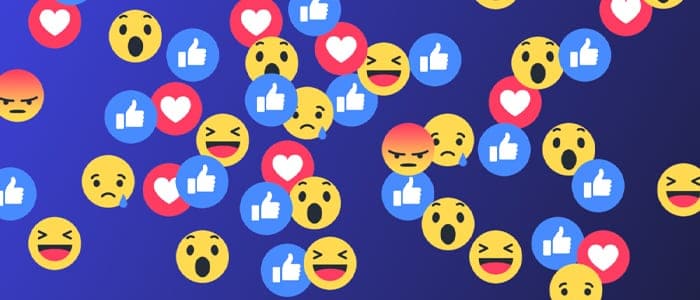 "People you may know" should really be "people you definitely know and hate." Someone contact Facebook and let them know.
Why isn't there an "eye-roll" reaction on Facebook?
If I had a dollar for every random with no mutual friends that sent me a friend request, I'd be rich!
The next person to post "can I just get one like for . . ." is getting unfriended. No, you cannot get one like.
You shouldn't like me. I'm not a Facebook status update.
"Hello, is this Elite Model Management? Yes, I think I'm ready to go pro . . . my selfie just got 17 likes on Facebook!"
I wish I could get a notification when someone deletes me so I could "like" it.
Dance like nobody's taking a video that's going to end up on Facebook later.
If I go more than two hours without posting a Facebook status update, I've probably been kidnapped. Call the police.
I used to have a life, but then I got a Facebook account.
The best posts on Facebook are the people who apologize for not having been on in a while, but then nobody cares that they're back.
Most people don't know this, but you can actually be a vegan without posting about it on Facebook.
A lot of people think my status updates are about them. Well, if the shoe fits . . .
I'm really glad I grew up before Facebook existed.
Quotes (Funny/Inspirational)
"If you're going to tell people the truth, be funny or they'll kill you." —Billy Wilder
"I always arrive late at the office, but I make up for it by leaving early." —Charles Lamb
"If you live to be one hundred, you've got it made. Very few people die past that age." —George Burns
"I'm in shape. Round is a shape." —George Carlin
"Whoever said money can't buy happiness didn't know where to shop." —Gertrude Stein
"Haters are just confused admirers because they can't figure out the reason why everyone loves you." —Jeffree Star
"It's amazing that the amount of news that happens in the world every day always just exactly fits the newspaper." —Jerry Seinfeld
"Never put off till tomorrow what you can do the day after tomorrow." —Mark Twain
"Always forgive your enemies—nothing annoys them so much." —Oscar Wilde
"I'm sorry; if you were right, I'd agree with you." —Robin Williams
"If any of you cry at my funeral I'll never speak to you again." —Stan Laurel
"I have not failed. I've just found 10,000 ways that won't work." —Thomas Edison
"Common sense and a sense of humor are the same things, moving at different speeds. A sense of humor is just common sense, dancing." —William James
"If you're going through hell, keep going." —Winston Churchill
Clever Facebook status updates
Food is an important part of a balanced diet.
When I get a pimple on my tongue, I always feel guilty in case I've told a white lie.
I dance like a car dealership's inflatable tube man.
I tried being normal once. Most boring hour of my life.
You didn't notice that that I used a word twice in this sentence.
A fact of life: After Monday and Tuesday even the calendar says W T F.
The first five days after the weekend are always hard.
I am 100% done with today and about 37% done with tomorrow.
At first, I didn't like my beard; then it grew on me.
Broken pencils are pointless.
"What's up cake?" "Muffin much."
I don't have goals. Goals are for soccer. I'm not soccer.
Romantic Facebook status updates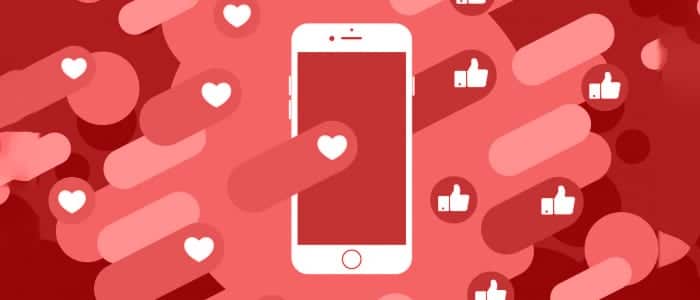 Come What May…..I Will Love You…..Until My Dying Day
You know it's true. Everything I do, I do it for you.
There is only one happiness in this life, to love and be loved.
When someone loves you, the way they talk about you is different. You feel safe and comfortable.
The real lover is the man who can thrill you just by touching your head or smiling into your eyes – or just by staring into space.
When people talked about soul mates, I never believed them; until I met you.
Everyone has an addiction, mine happens to be you.
I tried but I can't stop thinking about you.
It's always better when we're together…
I knew the second I met you that there was something about you I needed. Turns out it wasn't something about you at all. It was just you…
The good things in life are better with you.
Once, I Talk To You, Nothing Else Matters.
I wish I could tell you how I feel because every night before I sleep, you are all I think about.
He loves death, she loves life, he lives for her, she dies for him…
Making me happy doesn't require a lot of effort. Actually, your presence is just enough.
I really hate my heart b'coz it lives inside me but beats only for you.
When I look into your eyes I see the mirror of my soul.
Can't get you out of my mind, but who said I'm trying to…
Boy: There's just one thing I want to change about you Girl: What's that? Boy: Your last name
If you were a movie, I'd watch you over and over again.
You are my world my life and my soul, my reason for everything that I do. I love you, and I will always and forever.
No one else will have me, only you, my love.
Don't say we are not right for each other, the way I see it is we are not right for anyone else
You are the keeper of my heart…
Love is a feeling that is felt _deep in the heart and I feel it for you.
Your eyes are the sweetest stars in the world I've ever seen…
Since I met you I smile more, laugh easier, and sleepless.
You're nothing short of my everything.
Here is the place where I Love You
You can never buy Love….But still, you have to pay for it.
I want to run away with you. Where there is only you and me.
I'll always love you. Until my heart stops beating.
I love my life because it gave me you. I love you because you are my life.
A person who loves you truly will never let you go whatever the situation is.
Close your eyes and I will kiss you, then Tomorrow I will miss you.
I love things that make you <3
I'll love you until the day after forever.
Since you've been around I smile a lot more than I used to.
Being single doesn`t mean you know nothing about love. Sometimes, it's wiser to be alone than with the wrong person.
Dear heart, please fall in love only when you`re ready, not when you`re lonely.
When you truly love someone, you can never get bored of that person.
It`s funny how a person who was once just a stranger suddenly means the world to you.
The world is a scary place but somehow in your arms, it doesn`t feel so bad.
Some people say "Make love not war". . why not get married and make both…
There`s a weird pleasure in loving someone who doesn`t love you.
I love you and you love me, then why can`t we be together?
you have my heart can I have yours…
Though Provoking Facebook status updates
"It's not what you look at that matters, it's what you see." – Henry David Thoreau
"Before you marry a person, you should first make them use a computer with slow Internet to see who they really are." – Will Ferrell
"A positive attitude gives you power over your circumstances instead of your circumstances having power over you." – Joyce Meyer
"We know what we are, but know not what we may be." – William Shakespeare
"Hurricanes couldn't remove you from my mind. You're my world and I'm incapable of not loving you." – Billie-Jo Williams
"A real girl isn't perfect and a perfect girl isn't real." – Harry Styles
"The future belongs to those who believe in the beauty of their dreams." – Eleanor Roosevelt
"In three words I can sum up everything I've learned about life: it goes on." – Robert Frost
"A single rose can be my garden … a single friend, my world." – Leo Buscaglia
"There's a fine line between genius and insanity. I have erased this line." – Oscar Levant
"Everything I like is either illegal, immoral, or fattening." – Alexander Woollcott
"Nothing is impossible, the word itself says 'I'm possible!'" – Audrey Hepburn
"The best and most beautiful things in the world cannot be seen or even touched – they must be felt with the heart." – Helen Keller
"As you get older, three things happen. The first is your memory goes, and I can't remember the other two." – Sir Norman Wisdom
"If opportunity doesn't knock, build a door." – Milton Berle
"A good rule to remember for life is that when it comes to plastic surgery and sushi, never be attracted by a bargain." – Graham Norton
"Keep love in your heart. A life without it is like a sunless garden when the flowers are dead." – Oscar Wilde
"I like long walks, especially when they are taken by people who annoy me." – Noel Coward
"There is only one happiness in this life, to love and be loved." – George Sand
"Try to be a rainbow in someone's cloud." – Maya Angelou
… just when I thought I had all the answers, some bastard went and changed all the questions.
Sometimes.. silence has the loudest voice.
To be compassionate and understanding you must first be loving and open-minded.
people's perception of things depends on their ability to absorb what you say..and most people will only hear what they want to hear.
The crap that happens in life is just fertilizer for a better future
One day, someone showed me a glass of water that was half full. And they said, "Is it half full or half empty?" So I drank the water. No more problem.