Internet marketing is slowly becoming one of the biggest things on the internet. If you don't believe me, look at famous affiliate marketers and others that made it big. These affiliates now are advertising their businesses, lifestyles, and success to newcomers to the internet marketing world. They make the whole affiliate marketing thing seem simple and easy, and sure, for some people it is. But beginners need a lot of help to get them up to speed and able to compete with these industry veterans.
This is the exact reason why some specialized platforms for affiliate marketing have popped up. These platforms promise users to help them get started and have some success in the affiliate marketing world. These Affiliate Marketing Forums are often considered to be a bit old style, but if it ain't broke, don't fix it! Forums, unlike other forms of group communication websites, are perfect for this case. They offer the possibility to talk to each other, ask questions, reply, and constantly learn something new. And each question or thread that is started is there to stay. So even if you weren't there when the conversation started/ended, you can still learn everything from it months or years after I was concluded.
Affiliate marketing forums, as the name might imply, are full of affiliates. These affiliates range from complete beginners to seasoned veterans that know everything there is about this industry. This is why an affiliate marketing forum is such an incredible tool. You can learn industry secrets, incredible tips, guides on how to do specific things, optimizations, news, and much more.
There are a whole lot of old-school affiliates that love sharing their knowledge in the industry. For example on my Affiliate Marketing Forums, iAmAffiliate, I usually respond to most posts and questions and help the people that joined in any way I can. And I for sure ain't the only one doing so. There is a heap of like-minded people that just love sharing and helping. And this is true for every premium affiliate marketing forum. People also share their mistakes so that you can learn from them instead of repeating them yourself.
This for sure would have helped me out when I started, but back when I started I was one of the pioneers and the whole industry was still in its infancy. But access to a marketing forum back then would surely save me a lot of blood, sweat, and tears.
Affiliate marketing is often seen as a cutthroat industry where it's every man for himself. But this couldn't be further from the truth. Affiliates that team up and do things together usually end up in a way better situation than solo players. The only tricky part is finding the right people for you. Affiliate marketing forums can be the easy solution to this problem. You can find people you like and maybe even partner with them. You wouldn't be the first one to find incredible business partners on premium forums. A big part of the industry is connecting with the right people, so why not start doing so on premium affiliate marketing forums!
All of this should be reason enough to find and join at least one affiliate marketing forum (you could join more, nobody can stop you!). So let's cover some of the best ones and give you insight into what's available on the market!
Keep in mind that this list isn't in any particular order. All of these affiliate marketing forums are a great choice, but you should pick the one that best fits you!
affLIFT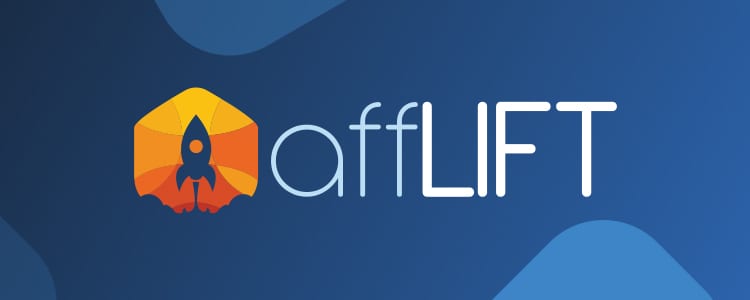 AffLIFT is one of the youngest affiliate marketing forums today. It started in 2018 and its seen incredible growth in the meantime. You could say it LIFTed off! It has around 50,000 members and hundreds of guides and resources available to its users.
AffLIFT's founder Luke Kling is a seasoned affiliate marketing veteran. He decided to create this affiliate marketing forum since he saw a clear gap in the market at the time. "There were free forums filled with spam and outdated information. Other affiliate marketing forums were charging way too much, which only made them accessible to affiliate marketers who were already making a lot of money." So he decided to launch AffLIFT as an affordable solution to this problem. Since Luke is a big name in the industry, word of this new forum quickly spread to all corners of the web.
AffLIFT quickly gained popularity and the forum became one of the best places for affiliate marketers online. There are a lot of active members posting constantly on the forum. Currently, the affiliate marketing forum offers a lot to veterans and newcomers to the affiliate marketing space. It provides tons of valuable resources such as case studies, guides, and much more.
AffLIFT also offers an easily approachable and incredibly easy-to-use user interface. Things are easy to find and everything looks clean and modern. Most things are categorized so you can easily find what you are looking for.
What You Can Find on the Forum
The main categories of AffLIFT are:
Affiliate marketing guides
Here you can find incredibly useful guides that will help newcomers learn the basics of affiliate marketing. Setting up campaigns, running, and optimizing them are all covered in multiple threads dedicated specifically to this. Even things like using tracking software and some other details are covered by these guides. The pros will also find this incredibly useful as they will get the opportunity to learn some tricks that they might not know.
Case studies are a great way of increasing the speed of learning. They can help you get straight to the point. Learn what you need right away through real examples. These studies are done by real affiliates and following them is a great idea for any beginner.
Follow along with campaigns
Most affiliate marketing forums have some form of follow-along. AffLIFT probably ahs one of the best for sure. People run specific campaigns and post their steps as well as results and update them regularly. The community is quick and responsive. Those who follow along help each other on the fly and optimize each campaign to better guide the campaigns. These are incredible for learning how things are done without risking making some awful beginner mistakes.
Tracking is one of the most important things in affiliate marketing. This is why tracking deserves its category within the affLIFT forum. If you need any sort of help or guidance with tracking, the forum members have you covered. They have incredible guides and support for most tracking software solutions. No matter which one you want to use, you will find some sort of help within this category.
LPs are incredibly important in affiliate marketing. Premium affiliate marketing forums like AffLIFT have dedicated sections to this as well. Here you can learn what the best practices are. How to create LPs fast and reliable, and tips and tricks that you might not know of. Members also constantly recommend services and companies that build LPs so that even affiliates without coding knowledge can easily make incredible web pages.
Pricing of AffLIFT
AffLIFT is priced at around $20/mo for their premium tier pricing. They also offer some of their resources for free. They also offer a referral program that can help you rack in some extra cash.
Conclusion
The AffLIFT forum is a great way to start your affiliate marketing journey. While it has some notable cons, affLIFT is still one of the most popular and best premium affiliate marketing forums. At its price, it is very competitive and it can be a great thing for beginners and pros alike.
Pros
Competitive price
Easy for beginners
Clean UI
Active community
Cons
A newer affiliate marketing forum so it doesn't have a huge community
Many throwaway newbie topics with repeating questions
Mostly the same few topics are focused on without much variety
Warrior Forum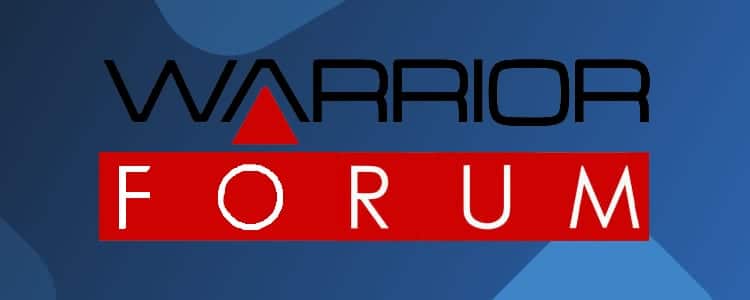 They are one of the oldest community-driven affiliate marketing forums and they have been online since 1997. In these years they carved out an incredible place for themselves in the market. With over 700,000 members they are also one of the bigger forums currently online. They have a diverse group of people and topics that focus on varying things that you might find great or overwhelming. Topics can range from SEO and campaign optimizations to growth hacking and much more.
Warrior Forum is an incredible place to find some great tips and guides for all of your needs. The affiliate marketing forum mostly focuses on affiliate programs and offers, and some things like ad formats get left behind with almost no dedicated topics covering them.
The site has a modern and streamlined look that makes using it simple. The only UI issue is a lack of an overview page where you can easily see all sub-sections and some topics inside of them.
What You Can Find on the Forum
Warrior forum offers a lot of categories for users. No matter what you are interested in, you will find something useful for sure! The most popular categories are:
Internet marketing is a broad category and so is this subforum. Here you can find a lot of interesting topics that cover a vast variety of internet marketing-related things. If you are a beginner at marketing, this is a great place to start. You will get incredible knowledge and tips you won't be able to find anywhere else. No matter what kind of marketing you are interested in, this category will have something for you!
Search engine optimizations are always popular and important. Luckily Warriors affiliate marketing forum has a great section dedicated just to it. The category is mostly catered to people that already know a thing or two about SEO, so beginners should be aware of that.
New to affiliate marketing? No problem at all! The beginners' area is something that will help you easily understand the basic concepts and learn the fundamentals. The topics are vibrant and asking questions is always an option. Beginners to the industry should start here and work their way out to more specific categories and subsections as they learn more.
Sometimes even the most hardcore affiliates need some off time. This is where off-topic comes into play. Here people can post whatever they feel like. Topics like favorite food, movies, how to pick a nice apartment, or what books to read are all things you can ask in the off-topic section. Have fun!
Pricing of WarriorForum
Warrior Forum is one of those affiliate marketing forums that are mostly free. Of course, there is a premium membership that is around $100 a year. This can be too much to ask for in some cases as the forum is a bit spammy.
Conclusion
This forum is great for newbies that don't have money to spend on their affiliate marketing forum. The forum itself can be useful for all kinds of affiliates but sadly it lacks some things some of the more premium forums have.
Pros
It has a lot of useful info
Most people are very friendly and ready to help
It's mostly free
Cons
There is a lot of spam posting
Not many follow along or case studies
A lot of sellers pushing their products
The moderators can be hard to deal with sometimes
STM – Stack That Money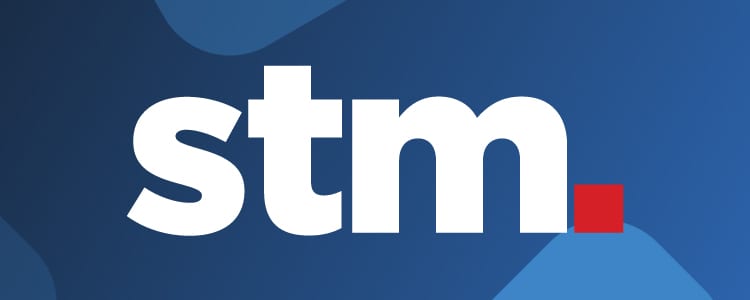 STM is probably the most famous affiliate marketing forum. The thing that differentiates this forum from the rest is its price and the experience you can expect from such a forum. STM has a team of expert moderators that are tasked to help the thousands of members that visit each day.
STM is more than an affiliate marketing forum. They provide video training, industry, and other reports that can be very helpful. They are also behind the Affiliate World Conferences that were quite popular before this whole lockdown thing.
This premium affiliate marketing forum started in 2011 and so far it has had incredible growth. Today STM hosts activities such as education, conferences, networking events, and much more. Some of the content on the forum is exclusive and worth the admission price by itself. This exclusive content includes things like case studies, tutorials, hangouts, guides, and tips and tricks.

Affiliates from all corners of the industry are very active on the forum. Beginners join to find out the new developments and guides that might help them find their place in the industry. Super affiliates on the other hand are there for the interaction with the
What You Can Find on the Forum
STM affiliate marketing forum prides itself on its case studies. These are easy ways to learn things that you can't learn any other way. With these exclusive case studies, you will quickly learn the dos and don'ts of affiliate marketing.
STM is the home of a surprising number of tutorials on affiliate marketing. Most of these are step-by-step guides to the basics of affiliate marketing. You'll be able to learn everything about traffic sources, verticals, Google Ads, Push, SEO, tactics, and much more.
Affiliate marketing doesn't have to be a solo operation. The most successful affiliates usually team up with others. Finding the right partner is the hard part, so STM always tries to connect you with some experts that might want to partner up in the future.
The affiliate marketing forum has a lot of content dedicated to the industry. You can find incredible posts by pros and detailed questions by beginners. People love sharing their success stories and personal experience so there is something for everyone on this forum.
Pricing of STM
Stack That Money affiliate marketing forum is everything but affordable. For $99 only the affiliates who already have money will be able to join and keep their subscription going. There are a lot more affordable entries on this list so if you are on a budget, consider those!
Conclusion
STM is one of the most famous forums on this list. They are always improving and trying to be better than they were before. Affiliate marketers of all sorts are here to share tips and experiences. All in all a great forum that most affiliates should join at least for a month.
Pros
Great affiliate marketing forum
Lots of content
Great community
Cons
Steep price
Lots of newbie affiliates asking the same questions over and over
Slow change
AffiliateFix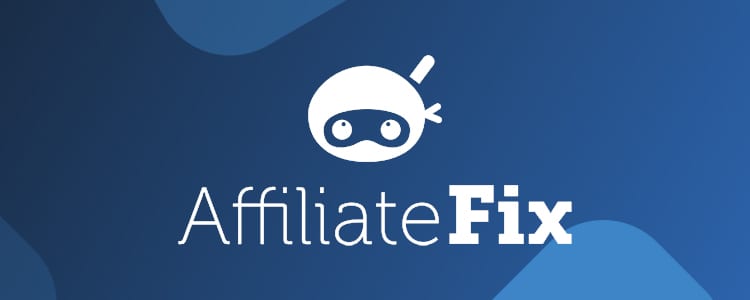 This affiliate marketing forum is catered to beginners. AffiliateFix is the forum that people recommend to those wanting to get started. Here you can discover new things that beginners might not be aware of and learn how to run the basics behind your business. AffiliateFix is also one of those marketing forums that are mostly free for its users. This is why the beginners with no money are flocking to it.
The atmosphere on this affiliate marketing forum is super friendly. People are ready to help and answer even the most basic questions, but the forum is slowly only becoming this. Simple questions, over and over.
What You Can Find on the Forum
There are a lot of categories that try to cater to different affiliates. You can find sections like the Business section, where people talk about their ideas, realizations, requirements, and expectations of their businesses. There you can find incredible real-life examples of what is working and what just doesn't work at all. It is also a great place for finding potential partners to work together with.
Of course, there are sections for beginners and advanced users, with their own, varying topics. Sadly the more advanced categories are not so active as the pro members usually join some more premium affiliate marketing forums.
They also have a useful "Top Resources" tab where users can vote on the best services for affiliate marketers at the moment.
Pricing of AffiliateFix
The pricing of AffiliateFix is unbeatable at $0. This means it is incredible for beginners in the affiliate industry.
Conclusion
AffiliateFix is an incredible place to start for beginners. Here they can ask questions and learn anything they need to get started. For the pros, it's a different story. While they can find some interesting info and topics, other, more premium affiliate marketing forums just cater more to the veteran affiliates. But, since it's free, it costs you nothing to at least try it out!
Pros
Free!
Great for beginners
Friendly community
Cons
Sometimes finding the right answer can be difficult
Lots of posts with the same questions
Not the best for pros
WickedFire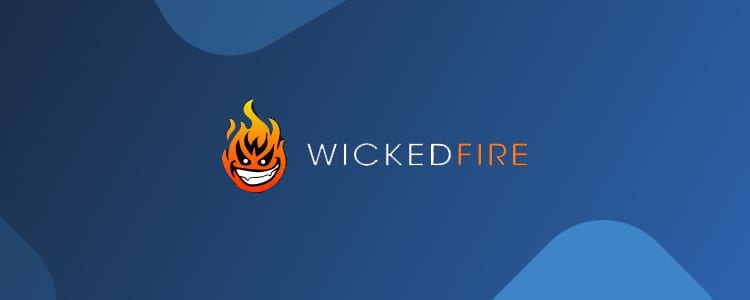 WickedFire is a well-known and established affiliate marketing forum that has been around for a long time. Just like others on the list, the main appeal to this forum is its incredible price. And the price is zero!
This makes WickedFire one of the best forums to get started. It's been around for a long time so it has some incredible legacy content that new affiliates should take a look at. The forum itself is now catered mostly to beginners since it's free and beginners usually don't have the money to pay for premium forums like others on the list. This means that any pro that comes to the forum should know that it's more likely they will help someone instead of getting help themselves. This isn't bad tho, since it means that the pros that are there are friendly and ready to help even with the most trivial tasks.
WickedFire focuses mostly on valuable affiliate marketing information like SEO, web design, development, marketing strategies, and best affiliate practices. This makes it a well-rounded forum that has a lot of topics to cover. People who are newcomers to the forum will have tons of content to go through. Most of the questions you might have already been answered so the handy search feature is a godsend. The forum is also well organized so finding the things you need is not that difficult. The only thing that might put you off is the aging design that has that early 2000's vibe to it. Some might like it, but it's not something I am a fan of.
The user base, though a bit smaller and less active than on other forums, is still really helpful. Though you should watch out and post your questions and threads within the right categories. The forum is well organized and the moderators love keeping it that way. To avoid trouble and post to the adequate category.
What You Can Find on the Forum
WickedFire is an older forum, so there are a lot of categories and threads within all of them. Finding the best one for you is easy since everything is so well organized. Here are some of the most popular sections that you should take a look at!
This is the "Off-topic" section of WickedFire. Here you can talk about pretty much anything. Their slogan is "Anything goes, seriously" and that's the way it is! It is the most popular category and it is a perfect place to relax and have some fun.
This is the section that affiliates will be frequenting most often. Here you can discuss anything related to the industry. Tips, tricks, developments, programs, networks, anything!
For topics related to SEO, SEM, Newsletters, Link Building, Promotions, Content, and anything related to traffic, look up this section. It is one of the most popular ones on the forum so you can expect interesting and valuable topics.
This section is perfect for the newcomers. Here they can ask any "noob" questions they might have. Nobody will get mad for asking basic stuff as it is the section just for that. You don't have to worry about not getting a reply as this section is quite popular with the users of the forum.
Pricing of WickedFire
As you already know, WickedFire is free! The unbeatable price makes it perfect for all beginners who don't have enough money for an expensive premium affiliate marketing forum. The only downside to this is that the pros usually leave for the premium forums.
Conclusion
WickedFire is one of the best options for beginners. Its free nature means that newcomers to affiliate marketing will probably flock to it and ask the same questions over and over. But this also has its pros since it is for sure one of the best places to learn the basics.
Pros
Great for connecting with people
Great for beginners
Well organized
Cons
Not very active
Outdated design
Low user base
BlackHatWorld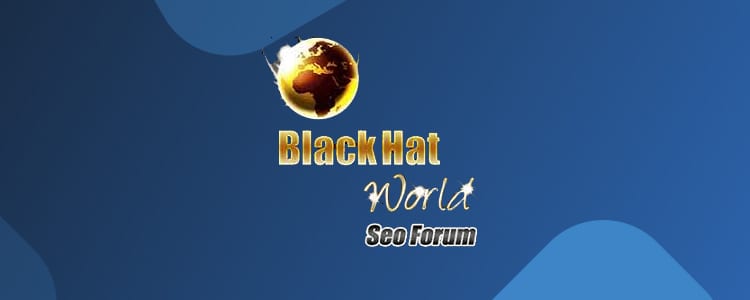 Blackhat usually refers to notorious things on the internet. Hackers, scammers, and shady characters in general. This forum has a shady name, but it's an incredible place to learn and improve your affiliate marketing skills. The affiliate marketing forum is free to use and so it attracts mostly beginners to the affiliate marketing world. Usually, people say that affiliates join BlackHatWorld first and then mostly transition to Warrior forum or any other premium forums.
Of course, the price on this one has its upsides, some pro affiliates still stay on the forum for longer so even non-beginners have someone to share their experience with.
What BlackHatWorld excels at is SEO (blackhat and whitehat), cloaking, blogging, and affiliate marketing. Even though the name might imply so, blackhat campaigns are not that common because of the risk attached to them. Our recommendation is not to touch anything blackhat unless you know what you are doing.
BlackHatWorld online affiliate marketing forum is full of interesting topics and people, so you should have a nice time visiting it. There is a lot of useful info you can gain, things you can learn, and people you can talk to. It is a great place for networking with other affiliates that might help you gain an edge over the competition in the long run.
What You Can Find on the Forum
Here the newcomers to the forum can join and ask silly questions without being ridiculed by the rest. It's a great starting point so I recommend everyone trying this forum to first post here.
The internet is all about connecting with people. BHW is ready to help you with that through their introduction category on the forum. Here you can get to know new faces in the industry. Who knows, maybe you'll partner with one of em!
Here users of the forum gather to discuss blackhat topics. Most of the things said here aren't the best decisions for affiliate marketers as your career might end sooner than expected by using these methods.
This should be the one that most affiliates join and check out since it is made for them. Here you can find a lot of topics related to our favorite activity! It might not be much but it's free so we can complain too much about it!
Pricing of BlackHatWorld
The price is unbeatable, it's free! Even though the price is incredible, the affiliate marketing forum wouldn't be worth much for affiliate marketers if it had a paid version. BlackHatWorld focuses on everything, and affiliate marketing is just a small part of the whole forum, so if you want something dedicated, look elsewhere.
Conclusion
BlackHatWorld used to be an incredible place for marketers of all kinds a few years ago. Nowadays it's a bit different. The forums are not as active as they used to be and the moderators rarely clean up spam posts. Also, the design is too black if that makes sense. The contrast is just hard to get used to.
Pros
Price
Pretty good threads related to SEO
Cons
Blackhat campaigns that might get you in trouble
Not as popular as it used to be
Spam posts
Affiliate marketing isn't as big on the forum as it is on the rest
iAmAffiliate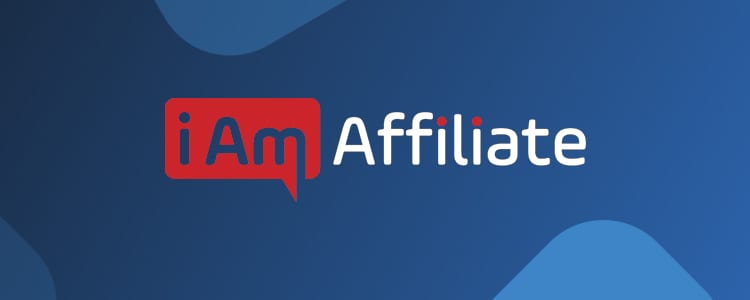 Last but definitely not least, iAmAffiliate. This affiliate marketing forum is very dear to me. I created it as I saw that other forums were lacking some features and I saw space for improvement. The forum was started as a passion project and so far it has grown to proportions I could have only dreamt about a few years back. But, for the review's sake let's stay as objective as possible, and let's review the forum!
iAmAffiliate is a premium affiliate marketing forum that is focused on affiliate marketing. With it, you can learn everything you need from the ground up or improve your current skills. The forums are populated with seasoned affiliates that know what they are doing. It is an incredible source of affiliate strategies that all affiliates can utilize easily. There are plenty of articles, threads, and tool reviews that can help potential affiliates out.
Affiliate marketing is a highly competitive industry and if you want to have an edge you need to use every tool at your disposal. iAmAffiliate recognizes this so the forum makes it easy to learn from other affiliates and connect with them. The community inside of the forum is very vibrant and active and most affiliates are down to establish friendships and even business partnerships.
When you enter the forum you will be greeted by a well-designed page. It uses a modern look that is easy on the eyes and easy to navigate. The first thing you will see is the top 10 most recent topics. There you can see what is currently trending and popular amongst the community.
What You Can Find on the Forum
The community tab is right on top, showing how important it is on the forum. Here you can find topics that cover a variety of things. Introductions, news, announcements, requests, promotions, and even a cool off-topic section where you can talk about anything.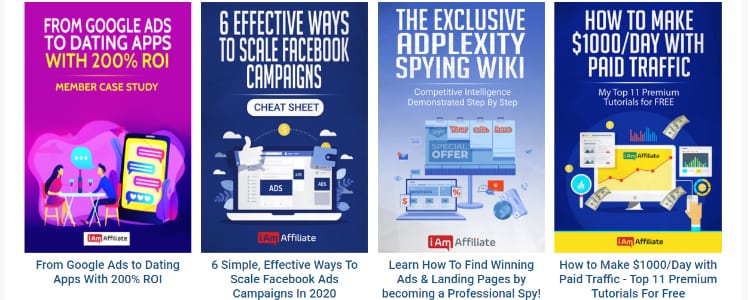 This section is all about sharing knowledge. Here you can read the free e-books that are written by me and my team explaining simple and detailed topics from the affiliate world. You will also find exclusive information that can help you gain an edge. Other sections you can find here are Q&A's, news, spy sessions, tips & tricks, and much more!
How-To Guides & Case Studies
Starting is hard, so for beginners, this affiliate marketing forum has a lot of how-to guides, follow-along, and case studies.
Here you can find a lot of detailed information about all kinds of vendors. When to buy/sell, which ones to use, how to properly use them. This is the place that will answer all of those questions.
Pricing on iAmAffiliate
iAmAffiliate is a premium affiliate marketing forum but it's competitively priced. A monthly subscription will cost you $49.95 but you will get a lot of value for your money. This small investment might make you thousands in return so it is well worth it!
Conclusion
iAmAffiliate is an active and engaging forum that can help you grow a lot as an affiliate. On iAmAffiliate you can find hundreds of guides on various topics. A lot of questions and answers, and incredible tips & tricks, and case studies. Some of the exclusive guides that are free on the forum can fetch up to $500 on the free market!
iAmAttila is also often on the forum himself and he loves interacting with the community. When you ask a question, you have a big chance of him answering it directly. How many forums do you know where the owner talks to the community?
No matter if you are a complete beginner or super affiliate, the iAmAffiliate affiliate marketing forum has something for you. Access to this affiliate marketing forum is an incredible deal that you should not miss out on. It will help you learn valuable lessons and improve your skills and knowledge in no time!
Pros
Easy to network with people
Access to exclusive content and eBooks
Active and engaged forum
Suitable for beginners and experts
No spammy questions
Great value
Cons
Not for people who want to make money without working
Final Words
Affiliate marketing is gaining in popularity each day. Finding the right info that you need to get started and learn can be hard and affiliate marketing forums are probably the best way to start. On them, you can learn everything from the ground up or improve substantially if you already know a thing or two about the industry.
Finding the right affiliate marketing forum might be a challenge though. This is why we compiled a list of the best ones (in our opinion at least). Joining any of these will net your incredible knowledge and make you a better affiliate in the long run.
A big factor you should decide on is if you are ready to pay a subscription or join for free. The premium ones are usually a lot better, but you need to know that most of them aren't that cheap. On the other hand, the knowledge you can gain from these marketing forums is far more valuable than their price of entry. Pick your affiliate marketing forum wisely and enjoy your time on them!
If you have any questions about iAmAffiliate, we can easily answer any of them before you subscribe as we are affiliated to the forum!
Are you subscribed to any affiliate marketing forums? What is your favorite one? Have affiliate marketing forums helped you in your career?
Here are some books that you may like: The Lean Startup: Eric Ries, The Long Tail: Chris Anderson, Launch by Jeff Walker…