Setting up marketing campaigns is a big part of the business and while it may seem simple at first, the intricacy and details you have to correctly set up can be quite tricky. This is why there was a need for tools and platforms to help out affiliates and simplify the process as a whole.
If you are in the affiliate business you probably heard of RedTrack. And there is a good reason why! RedTrack is one of the most powerful trackers on the market and almost all of the successful affiliates and media buyers use it. RedTrack is designed to help affiliates tackle difficult and complex things like tracking and data handling with just one tool.
RedTrack is mainly used for
Tracking Ads
Managing And Automating Traffic Sources
Access To Advertiser Reporting
Management Panels For Affiliates/Publishers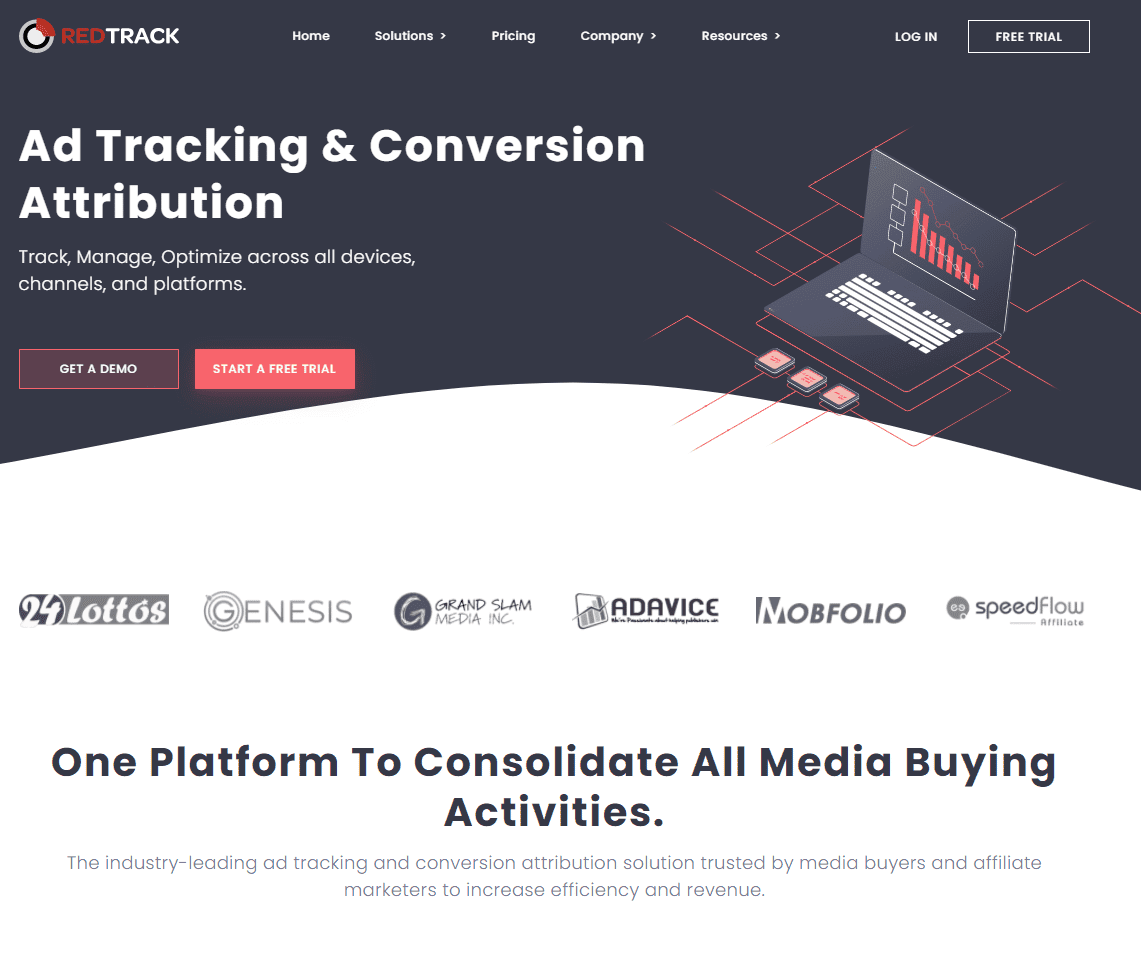 Tracking Ads
With tracking, the core things you need to focus on are speed, accuracy, and reliability. This is done via 4 features that RedTrack provides.
Impression Forwarding And Tracking
RedTrack allows you to track clicks, impressions, and conversions of every banner and ad. This enables you to get a big picture of your campaign, how well it is doing, and what parts need improving.
Impression forwarding is mostly for big affiliates and agencies that work with big players like Amazon and other eCom companies.
No-Redirect Tracking
Tracking traffic organically has never been this easy with the built-in scripts RedTrack offers. Use the trackers on al kinds of traffic including things like Facebook and Google. You will be provided with detailed performance reports based on every traffic source too!
Multi-step Funnels
You can set pre-landers, landers, and offers. Mix them and set up the weight of each of them for users.
S2S Postback Tracking
Track pixels reliably and securely. This can even be used with GoogleAds and Analitycs.
Multi-Access Managing
Used for granular managing of the team and their accessibility.
Fraud Detection
FraudScore and RedTrack have joined to offer fraud detection and bots. It will cost you a small fee but it is well worth it!
Overview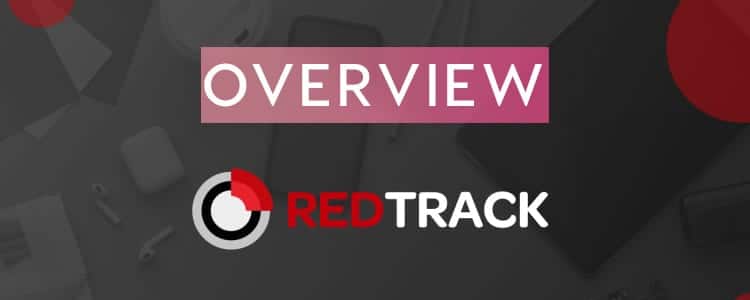 RedTrack is a SaaS solution, so you don't need your own servers, cookie-less tracking is built in and they are affordable and competitive with their pricing. The interface itself is clean and simple on first look, but the menus offer a vast number of submenus that have all kinds of useful data and settings.
You can find a bunch of useful features hidden in the menus like:
Report templates
Consolidated reports
Multiple workplace settings
Auto-optimize steams
Traffic Source Management
Google and Facebook are part of the 20 traffic sources that RedTrack can manage automatically. With these options, you can update costs, pause campaigns and creatives, and blacklist placements. With this, you can set-up rules to pause campaigns if you see performance drops and save a lot of money you could lose overnight. You can automate most of these functions and save yourself time and money
Analytic Solutions
You will receive a detailed report with more than 30 data attribution points. You will get everything you need to understand your ad campaigns. Offers, landings, devices used, OS, GEOs, languages, and much more, all in one screen.
You can also customize your dashboard according to your usage and needs. Add or hide parameters as well as re-order them to get your optimal workflow.
Creating Campaigns Made Easy
You can create full campaigns in 5 simple steps. All you need to do is: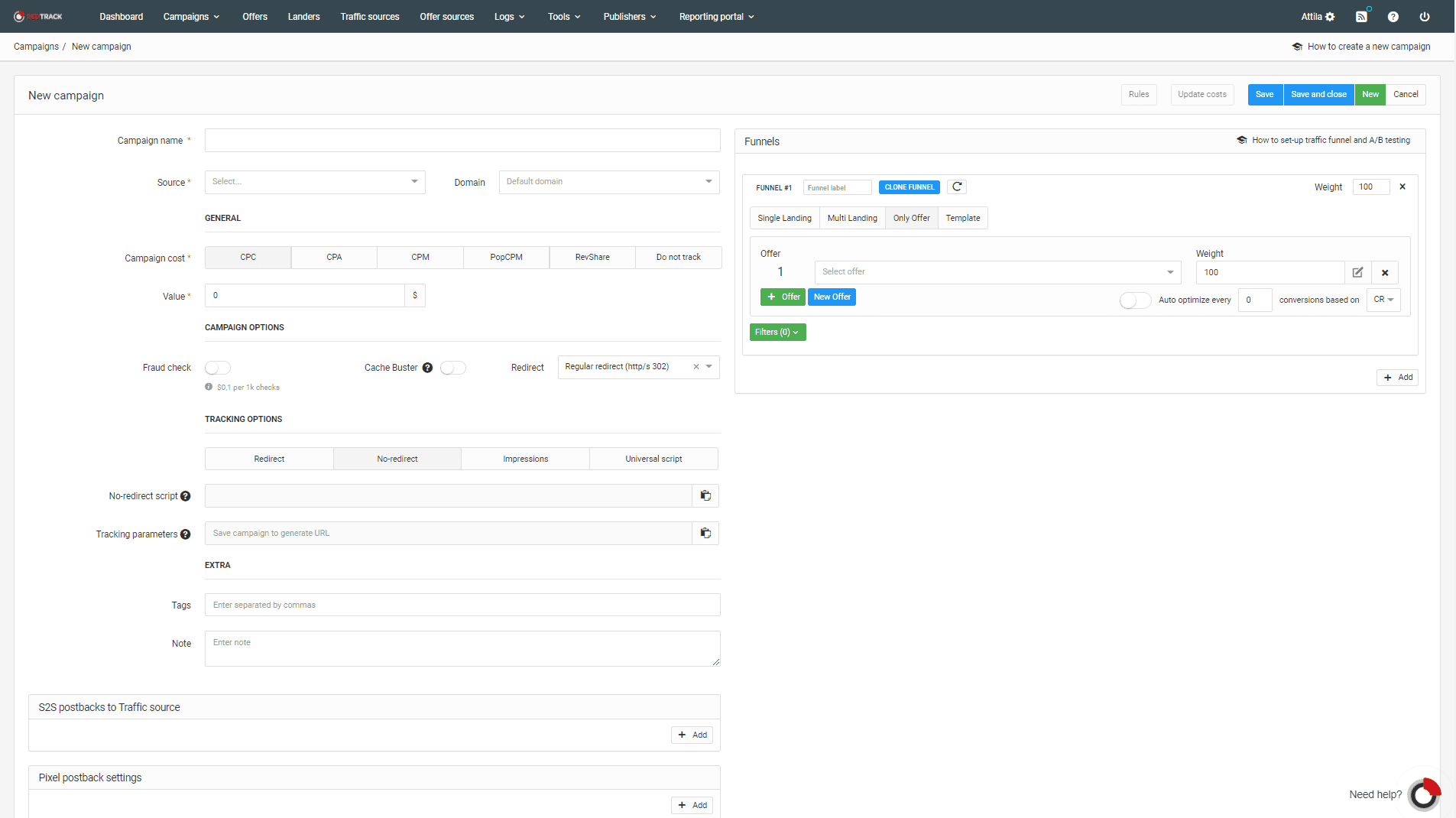 Set-up The Traffic Source
Pick from over 70 Traffic Sources from available templates and save time creating them. If you need something special you can always add your own. You will also get impression tracking and S2S postback tracking during the setup. The Postback URL is created automatically and you don't need to do anything special.
Set-up Offer Sources
Pick a source and if it is the system, it will autocomplete most of the parameters.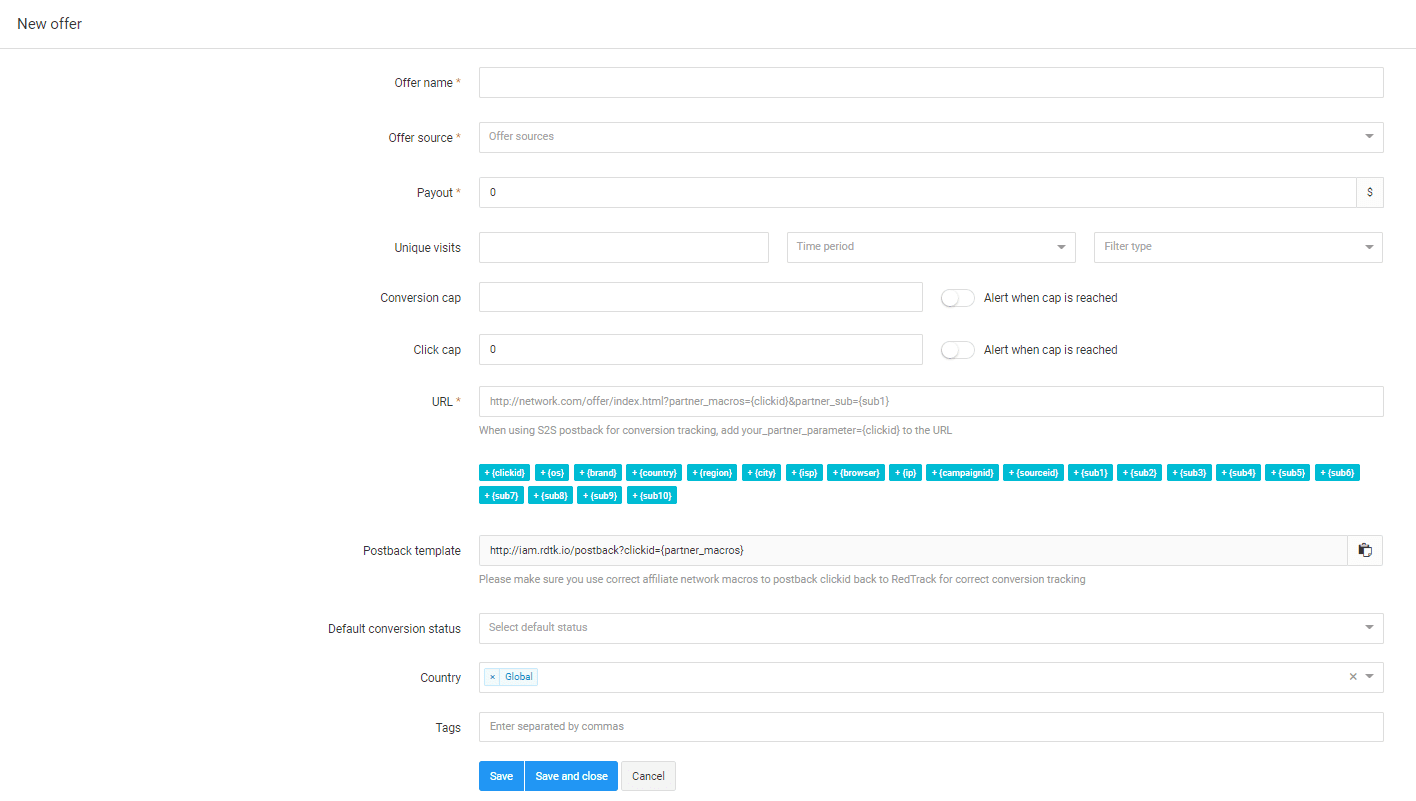 Offer Settings
Select a name for your offer, pick an offer source, and enter the payout. You can also add things like unique visit caps and conversion caps to limit conversions.
Set-up Landing Pages
You can create Landing, Pre Landing, Listicle Page, and Listicle Pre-Landing Pages. Select one of these options and continue on the process. Insert the URL where it is requested and that's it!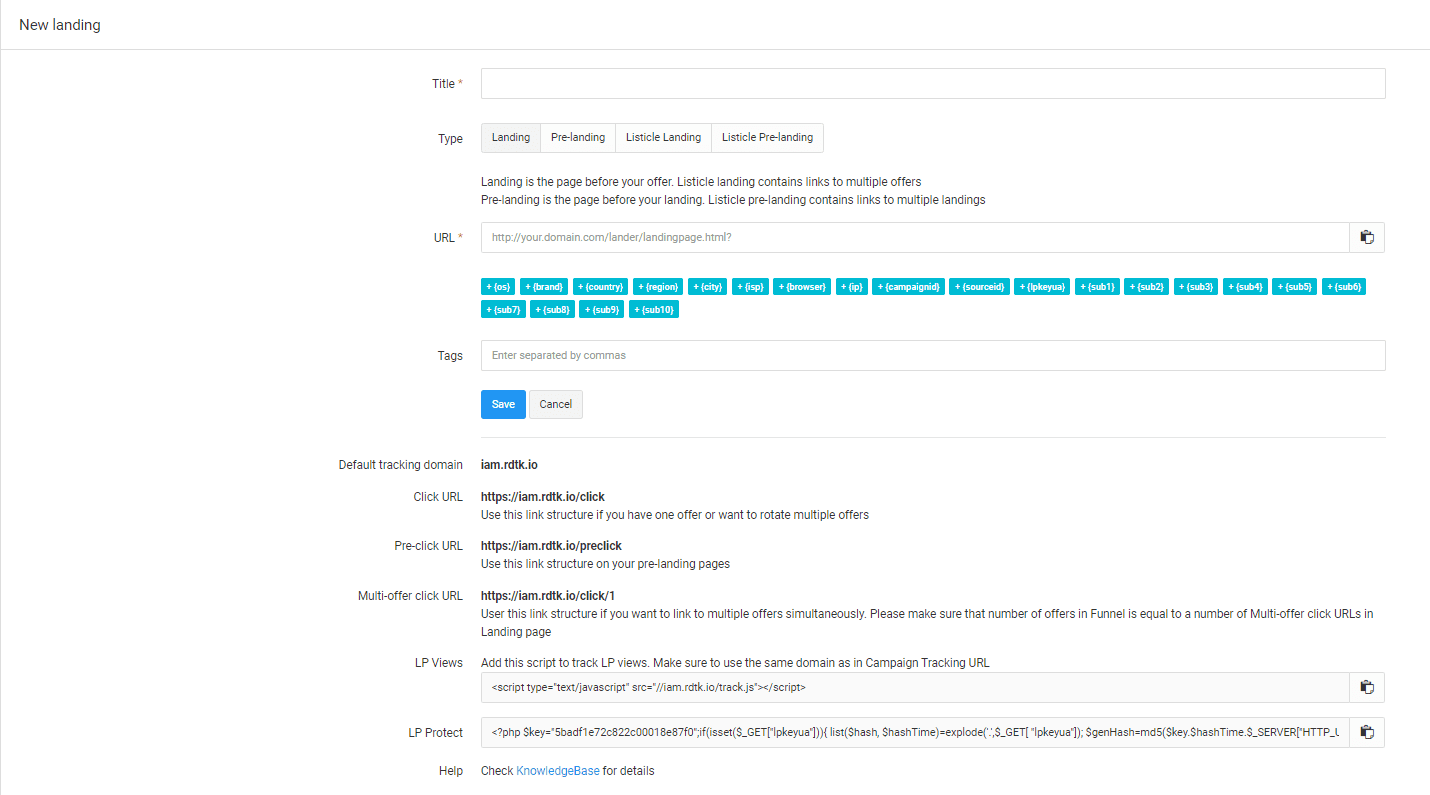 Set-up Campaign
All the basic things are done. All you need to do is insert everything into your RedTrack campaign page.
This simple campaign setup took us less than 5 minutes. Yeah, it is that fast. And the best part about it is that if you are well organized you can create dozens of these in no time! RedTrack really is a great tool for these things!
Additional Features
Autoscale – Redirects are always fast and real-time.
AI-Smartlinks – Data-based AI algorithms will ensure maximum ROI
Smart Streams – Create multiple streams based on pre-set parameters from a simple A/B split test to a complex system
Saas – Don't worry about hardware, just focus on your campaigns
Custom Domains – You can use custom domains at no extra fees
Geo-Balancing – It will distribute your campaigns across multiple GEOs
LP Pixel – Split testing and rotating offers is made easy with LP tracking pixels
Custom Dashboard – Customize the dashboard so it fits your need and use-case the best
Conclusion
Media buyers, affiliates, agencies, and advertisers should definitely check out RedTrack and its features. It offers a great value proposition and is arguably more affordable than the competition. It offers real-time access to ad tracking, impressions, clicks, conversions a lot more. It is reasonably priced and it suits most wallets and requirements. Its vast features include things like analytic tools that can help monitor, understand, predict, and handle ups and downs of your affiliate marketing campaigns. IF you want a hassle-free tool for use, this is the right one to use!
Pricing
RedTrack is very competitive in pricing and features. They offer a subscription model that starts with a 14-day free trial. After that trial, you can choose one of four core subscription plans. You can also subscribe to an annual plan and save 30% of the price that way.


The plans available are:
Basic plan: This offers core tracking features to manage your ad campaigns smartly. It costs $49/month or $41/month if you buy annually.
Pro: Advanced analytics and automation to boost your ROI for just $99/month or $83/month for the annual plan.
Team: Great for teams and partners that need advanced features and great results! It is available for $199/month or $166/month if you buy the yearly subscription.
Agency: The ultimate package for your agency. White label solutions and advanced functionality. This will cost you $399/month or $333/month if you buy annually.
Pros
Great set of features
Parallel tracking
Landing page multi-offers
Tracking across display, mobile, app, native, push, etc.
Conversion reporting
Great value
Excellent support
Cons
Some great features are hidden in the menus