Visit the Official Trends.Co Website Right Here >>
Every business starts with an idea or by identifying trends. Some ideas are original, some are not, but all successful business ideas have one thing in common. They are good ideas at the time, and they have some sort of trend behind them.
But how do you know that your idea is actually good or that it will work? To be honest, you just can't know. But there are platforms, tools, and people who have a lot of experience. These people can tell you what exactly to look for and how good your ideas are. One of the best platforms to test this out is Trends.co!
If you want to know what's currently popular and how to capitalize on its popularity. Trends is probably the platform that you should focus on! Using this powerful newsletter you are bound to get incredible insight into the industry and use new information the best way you can!
What is Trends.co?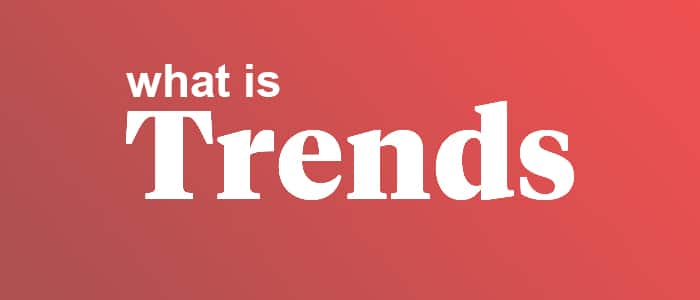 Trends is a premium newsletter subscription service that has the goal of showing you the current happenings and changes in the industry. Trends point out current trends that are not yet completely utilized on the market. This leaves you with the possibility to capitalize on that fad and make money off of it. A Trends membership gives a lot of advantages. Members can join a special exclusive group where they can share their experiences and things that are happening with their campaigns.
With Trends you will be getting thousands of vetted business ideas each week. All of these ideas are generally approved by the staff to ensure that they are viable and profitable. Such a service is rare to find anywhere, so it's no wonder that trends currently have over 16,000 members!
What makes Trends different from the rest?
Trends has a lot of unique things that set it apart from the competition. There are 5 key takeaways that lift Trends.co above the rest of the industry. These 5 takeaways are:
Gain insight into the industry and identify trends
Finding the right trends to utilize is hard. You need to do a lot of research with qualified people in order to find out what is actually trending right now and how to use it to better your campaigns. All of this hard work can be outsourced to Trends so that you don't need to waste time researching everything yourself. Trends.co will make sure that you get insight into all the new and upcoming trends and capitalize on them as best as possible.
Generate new business ideas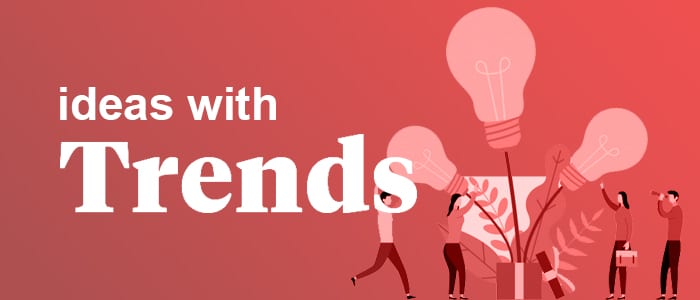 With Trends.co you will get a list of trending and upcoming industry changes that you can utilize in a vast array of ways. One of the best ways to use this information is through new business ideas. With Trends you can be one step ahead of the competition and do things that they will need months to even find out about. By that time you should already have a customer base in your own business. The platform's possibility to identify trends early is a massive part of campaign success.
The thing that helps you identify trends is the so-called "Signal reports'. There are about 12 published each month. Inside of them, you will see detailed breakdowns of all popular topics, searches, articles, and much more.
Validate these ideas with experts
Whatever your business idea it should always be validated by experts to ensure that it's viable. Trends does this through its recommendations. All of the business ideas suggested by the platform have been thoroughly inspected by industry experts. This ensures that these ideas will actually work and won't waste your time or money.
The community of Trends.co is also incredibly helpful. They are always ready to help other marketers and share their experiences. This community feedback can be very helpful at times, and the only place you will get it is on the Trends community itself.
Learn what you need to capitalize on these trends
Knowing about trends and business ideas is only one part of actually making money from that knowledge. To properly utilize these new ideas and trends Trends reports will help you understand what you need to do to profit from them. These reports are written by experts and high-level entrepreneurs from the community. This ensures fast learning and understanding of complicated concepts. Knowing all of that, you should be able to profit heavily from that insight!
Identifying trends isn't the only thing you need to know to succeed. This is why Trends hosts a lot of reports and research articles that explain and help newcomers understand what to do and when to do it. They offer a lot of interviews and lectures by industry experts. This additional knowledge is incredibly valuable and
Network with industry pros
The trends community is full of experts from different fields and industries. Currently, the community has grown to over 16,000 members! All of them are exclusive members that love sharing their experiences and teaching others the basics behind what they do. Connecting with community members is easy and encouraged. Together with the experts from Trends itself, it should be an incredible place to grow and learn!
Private communities like the one behind Trends are a great way to meet new people and potentially partner up with them. It's no secret that this private community generates billions of dollars in revenue annually. Most of these people are pros that are trying to gain the market in any way possible. This is incredible for newcomers to the industry that want to learn the basics and partner up with someone more experienced.
The private Facebook group is in fact one of the most valuable things that Trends offers. A lot of people subscribe to Trends only because of the incredible community. They will help you identify trends and make money from trends that are currently popular.
One thing that most companies don't offer is a trial period. Knowing if a platform is right for you before committing financially to it is very important. This is why the team behind Trends offers all potential customers a trial period where they can experience what Trends has to offer without having to pay for the full subscription. For only $1 you can test out everything Trends and its community has to offer for 7 days.
How to make money with Trends?
If you become a user you will quickly identify trends and learn how to find trends at a moment's notice. In that quest for improvement, the platform itself will help you with its own trend research. The reports you will get should all be vetted and thoroughly researched. Reading through them should give you an incredible understanding of how the market is moving and adapting. Trends can be the same thing the Wall Street Journal is for investment brokers!
By knowing what's popular and what's not, and getting new and upcoming business ideas that can change your campaigns to be more profitable you are set for greatness. With help from the pros and the community, you can make sure that you will always have success with your campaigns no matter what you decide to run.
Click Here To Sign Up To The Trends.co Service for only $1
Joining Trends is easy!
Want to know about new and upcoming trends months before anyone else? Do you want to get detailed researched reports about what's popular without spending weeks on the research yourself? You want to save thousands of dollars by not having to research, test, and verify things? Do you want to join an expert community of like-minded individuals?
If you answered yes to any or all of these, you should consider joining Trends.co! This incredible platform will help you find out industry secrets in a way you never could before! Join over 16,000 active members and share your experience with the community!
You can check out all of these features by starting your $1 one-week trial! With this trial, you should be able to see if Trends is the right thing for you! No matter how you look at it, there is nothing to lose and a lot to gain!