What is Viral Marketing, Why It's Awesome And How To Do It
If you use the internet, chances are you've heard the phrase 'gone viral'. Going viral may happen when an image or video content is very funny or super interesting. When someone sees it and feels like they need to show their friends and family right away.
Going Viral is like a virus; it spreads very fast through social media, email, the news, and more.
Remember Gangnam Style by Psy released on July 15, 2012? It was the first video to ever hit 1 billion views on Youtube and all it takes was only 159 days. (On 12/29/2020 it has 3.9 billion views!)
This is an amazing example of Going Viral and is what digital agencies want because it's the best form of marketing.
Before Gang Nam Style went viral, hardly anyone outside of Korea heard of Psy, the K-pop legend. That all changed fast as history proves it.
but What is Viral Marketing and how can we take advantage of it as internet marketers?
I've decided to do some research and here are the answers I found to my questions, with some killer examples too.
---
What Does The Term Viral Marketing Mean?
Viral Marketing is when your content is so good it will get shared by everyone that sees it. People may share it through Social Media like Facebook. Instagram, Linked In, Whatsapp, Skype, or Telegram. Talk about it to their friends on a Zoom meeting call. Call grandma via the old school telephone or send a fax. (Just kidding). The point is, when something goes viral it's so good people will go out of their way to share it with everyone they can.
In 1999 there was a huge Viral marketing sensation that first aired on Monday Night Football. It was so good it became a pop-culture catchphrase and people would call their friends to scream "WHASSUP?" into the phone then hang up. This amazing feat of viral marketing was the brainchild of the great talent at DDB Chicago.
Now, That's the type of VIRAL Marketing we internet marketers LOVE!
The good news is, anything can become viral. This form of marketing strategy is a favorite many digital marketing agencies love. It can work great for clients that want to reach as many people as possible. Best, if done well it can be a very lucrative and cost-effective way to go.
Do you remember when Facebook started? I used to receive random emails that so and so added me to their friends' list. At first, I was like WTF, but then I caved and opened it and joined up on Facebook. This is also a form of viral marketing, albeit through a different medium. This viral marketing helped build Facebook.
---
How Does A Viral Campaign Work?
Everyone wants their marketing campaign to go viral, but this is not as easy as it sounds in theory.
You see, it's not just about making something super funny or very interesting. then publishing it online and running some Facebook or Youtube Ads promotions.
There's so much content out there that it may not even get discovered by enough people.
Many years ago crappy videos could go viral overnight. A great example of this is the video a girl by the name 'Bunny" created that got her a record contract afterward. This video is the "My Box in a Box" parody of Justin Timberlake's Dick In a Box.
MyBoxInABox became an overnight sensation. It got itself a spot in the Viral Marketing Hall Of Fame of the 2000s. The early Youtube days and beginnings of digital marketing.
Funny Fact: The Box used in the video by Bunny got sold on eBay for $1525 with the proceeds going to charity in 2007.
So how can we go viral? Virality usually happens by accident but there are things we can do to 'help this process' like this one:
In 2020, one of the most effective ways to help something go viral is to hire an influencer to share it. Or many influencers.. remember the FYRE festival. It was viral marketing at its best using celebrity influencing powers that resulted in one of the biggest scams of the century. Netflix even made a movie about it, more details here.
When the Pope (yes that one, Francis) liked a picture of Natalia Garibotto, a Brazilian model on Instagram her fan base exploded. The news of the Pope liking what some call a nude spread through social media, the news, the radio airways. It was odd, unexpected of a religious figure to like a model's photo so it created the fuel to make it go viral.
I actually heard about this on the radio while driving back after dropping off my son at school.
---
How Is Classic Viral Marketing vs Concealed Viral Marketing Different?
When your campaign is about a product or service and it's obvious then we have a classic viral marketing ad.
There's another way to do viral marketing which many call the concealed method. It's like product placements in TV shows and movies, but with a viral edge.
It works by having an intro that acts like a magnet to suck in the viewer, then it does something to evoke emotions. Followed by the reveal that ties the story together and gives the WOW.
For the concealed type of viral marketing to work well, it cannot cause the viewer to feel tricked. If the viewer feels bad, It could backfire. Instead of spreading positive sharing, it would send a negative connotation.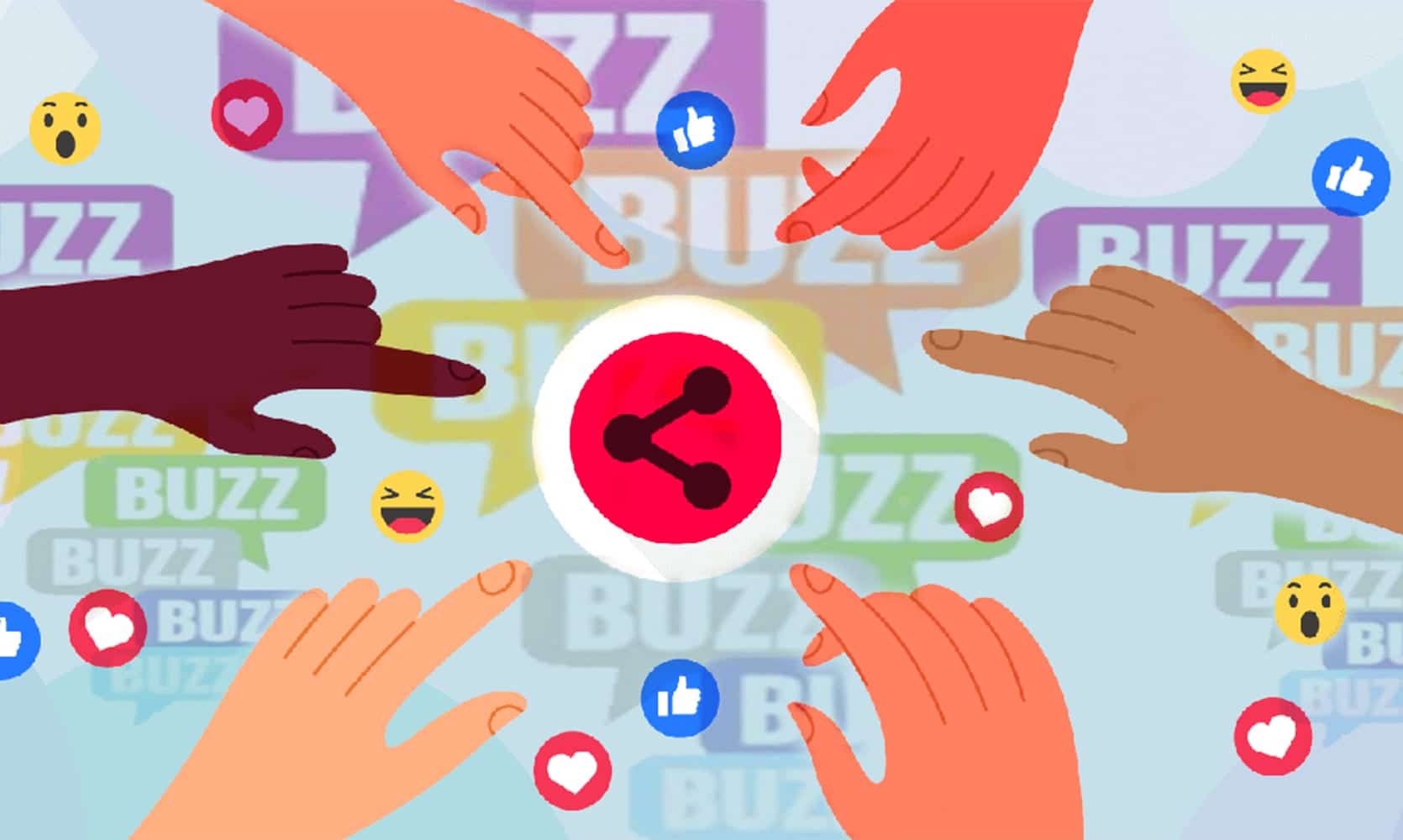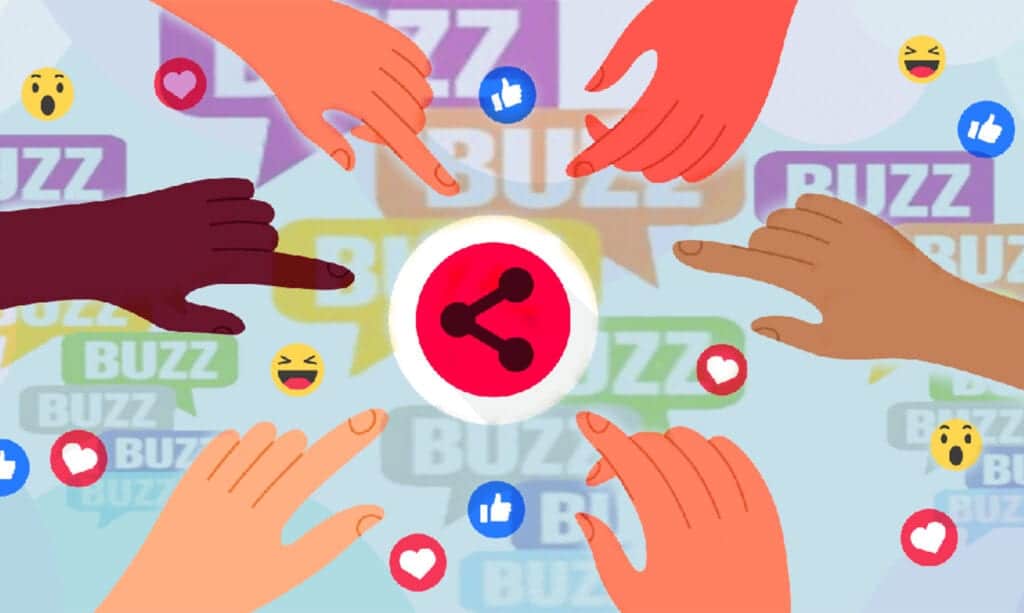 ---
The Biggest Advantages of Using Viral Marketing
–The best form of advertising is Word of Mouth (WOM)? Sure used to be in the offline world. On the internet, Viral Marketing can compare to WOM. It's very effective and spreads through people sharing through social channels. The reception of the ad is high because it comes from friends & relatives.
–Insane reach and new audience penetration. A viral video can spread across the globe fast (like Gangnam Style did). A friend from America can instant message a friend from Europe. Next, they forward it to 10 of their friends. Soon the entire ad campaign compounds itself. All without any financial investment and millions of eyes see the brand's message. You can create exponential growth for your business, service or product.
–Unbeatable Cost: Nothing is better than FREE right? A successful viral marketing campaign can reach millions of people at no cost. If you were to spend money on Facebook Ads to show it to the same sized audience, it would cost millions. Nothing beats the economy of scale and the impact well-executed, successful viral marketing can bring.
–Non Invasive: People love ads especially if a friend recommends it. When a friend shares something, it creates a better reception. Boring ads can't replicate what happens when a friend sends their friend a cool ad. Also, they will invest more time into watching it, as there are many people that instantly close ads regardless .
---
The 7 Very Best Viral Marketing Examples
What better way to finish up this article than by mentioning the best viral marketing ads. These are not only our favorite viral campaigns but the best ones out there.
The popular restaurant chain IHOP caused a massive debate online in 2018. They announced on Twitter that they will be changing their name to IHOb in one week. While brands sometimes change their names, those changes usually make some sense. The problem with IHOb was that it made none. IHOP stood for International House of Pancakes and nobody knew what the b was for. The internet went into a frenzy trying to find out what the name change meant.
Their social accounts played along and fueled the discussion further. When the hype was at a boiling point, they announced that the b stands for Burgers.
All that speculation caused IHOP to gain massive popularity in a short time. The campaign earned them over $113 million in increased awareness and increased sales.
The campaign had some slight controversy as people felt the reveal was overhyped.
In 2012 Australia's Metro Trains decided to create a new ad. Something that would raise awareness in people to act safer around trains. They wanted to try something other than scary and shocking ads. So "Dumb ways to die" was born, one of highly effective viral marketing campaigns.
The funny, children-like song is full of humor, cartoon characters, and light gore. This was a recipe for success. With over 200 million views so far, Dumb Ways to Die had great success. It generated over $60 million in media impressions the first year! It also worked as it caused a 20% reduction in rail-related accidents.
The campaign inspired a bunch of other marketing agencies to try new approaches.
Sometimes viral ads need perfect timing to work. One of the most famous examples of this is the Oreo "You can still dunk in the dark" Tweet. Superbowl ads can cost millions for a few seconds, Oreo managed to outshine them all with a simple tweet.
During the 2013 Super Bowl, there was a power outage for over 30 minutes. Oreo made quick viral marketing efforts and tweeted "You can still dunk in the dark". That quick thinking managed to steal the attention of the whole event and focus it on the brand. And all that without paying a dime!
This quick reaction to a real event changed how marketers made ads during big events.
e/l/f.: #eyeslipsface on TikTok
Advertising to new generations like millennials and gen-z's is quite difficult. They don't interact with content as previous generations did. Most of them focus more on online platforms. This, in turn, made platforms like Instagram and TikTok popular. These platforms are the best place to advertise to these generations.
The first big-budget marketing campaign on TikTok targeted them. The company e.l.f. Created a catchy song with music industry veterans and created a hashtag for users to post on.
The teens picked up the challenge and started creating videos with the song and hashtag in them. This soon became the most successful Tik Tok campaign of all time with over 2.8 million videos created.
Dollar Shave Club: Our Blades are F**king Great
In 2012 Dollar Shave Club was a small company offering razor blades to a saturated market. They were looking into entering the market somehow and advertising for it. They proved that you don't need massive budgets or well-established names. All you need is creativity.
They came up with a simple yet effective, hilarious ad. The ad showed the owner talking about the product while giving a short tour of the company and products. The ad felt genuine yet funny and the price was incredible. All this together made them gain over 12,000 new subscribers within the first 2 days alone!
Wendy's Retweet Challenge
Nowadays, brands are omnipresent on social media. Each brand is trying to say something and appeal to audiences in every way possible. The pioneer behind great viral marketing campaigns is in large part Wendy's.
They started replying to users with witty and sarcastic comments. These got popular and gained quite a following online. It all culminated in 2017 when Carter Wilkerson asked for free nuggets for a whole year. The brand accepted to provide him with unlimited nuggets. That is if he managed to get 18 million retweets.
While it didn't reach 18 million, it soon became the most retweeted tweet on the platform. This ad gained countless followers and mind share for free. The brand managed to realize what was happening and embrace it with full effect.
Dove: Real Beauty Sketches
Top viral marketing campaigns are often funny, shocking, or stupid. They rarely focus on emotions because it is a hard thing to pull off. Viral marketing seeks engagement, shares, comments, etc. One brand that managed to hit the spot while focusing on emotions was Dove.
They created a campaign that was beautiful and emotional, yet simple in its premise. The ad showed women describing themselves to an artist. They would then describe each other to that same artist. The person drawing them didn't have the chance to take a look at them, draw them by the things said.
The results were touching. Women described themselves as much less beautiful than they were by others. This had the message of us all being beautiful. No matter how we felt about it. Not all viral campaigns manage to accomplish this, however.
My Box in a Box (circa 2007)
Viral marketing has changed a lot over the years, in the past you could make something really stupid and funny and it'd go viral that you'd end up with Recording Contract (just like Weird Al Jankovich) and also getting featured in news media outlets across the United States. MyBoxinABox by Bunny is one fine example of that, and here it is:
So there you have it folks, Viral Marketing Examples explained. Hopefully you are able to utilize these new ideas in your marketing and create your great viral marketing campaign. One area where viral style marketing works amazing and will work in 2021 is Shopify dropshipping.
There's a lot of competition on Facebook Ads these days for drop shippers, maybe trying to create a viral video will help you get lower CPM's and turn good profit at scale with successful viral marketing.