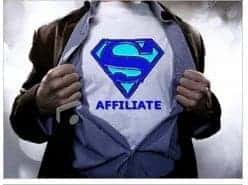 This is a quick post, inspired by Valerie's comment on a recent update I made here on my blog. Pasting what I wrote her here, since most people are lazy to read every comment, and I know that. 🙂
"If you are struggling with coming up with banner designs/etc check out www.bannerslanders.com, as far as the campaign process goes here it is in a nutshell.
1. Come up with angles – I use the service by anglesaurus.com
2. Get the creatives (banners and/or landers) – I use bannerslanders.com
3. Setup tracking & campaigns
4. Collect data
5. Establish which one is the best angle
6. Kill the bad banners, leave the best running
7. Kill the bad performing landers, leave the best running.
8. Kill placements that are x times offer payout and below what you are paying per click
9. Split test banner variations, lander variations, carriers, phone models, etc (split test what has the biggest impact.
10. Scale 🙂
If you have any questions, you can ask as at iAmAffiliate forum.