Struggling with ideas on how to promote affiliate offers like skin, diet, erectile dysfunction, muscle on Facebook Ads?

Hate how you hear people are killing it 24/7 but they won't help you out by showing a few ads that work so you can make your own variations of their ads?

Don't worry, this is common and it's the exact reason why some spy tools were created. Spy tools, also known as due diligence and competition analysis tools are a must if you are new to a vertical or want to brush up and get insights on what type of ads are working for an offer.

There's a shit ton of them out there like AdSector a WhichAdsWork re-brand, OnlineAdSpy, FBCandy, AdSuccess, AdBeat and many more.

What sucks about all of the above is that they have so many ads, it's really hard for the untrained eye to filter out affiliate ads.
This makes it extremely hard for employees who don't understand affiliate marketing the way you do to spot affiliate ads. Sure you can use some 'tricks' to filter out affiliate ads using the above tools like redirect URL footprints for one; but that isn't simple enough. Plus a lot of these spy tools from above seem to hide the best ads and keep them private for their own in house media buying teams too. (That's what a lot of people were saying in skype groups at least).

There's a way better spy tool that I love and mentioned briefly before. We started using it around the summer, and so far it's been our go to resource every time we want to check up on what's working.
It's the exact spy tool I used for my "How I spent & lost $2300 trying ecom in LATAM" case study where I found the top ads in the US for the exact offer I was promoting and ported/translated it to Spanish. That case study failed because of 2 reasons not related to the angle… read it, it's extremely detailed and well documented why.
Let me show you how to find some awesome ads for NUTRA (diet, skin, muscle, ed) and CASINO.

1. First of all, login to your spy tool account, if you don'2already have an account get one here.

2. After you logged in, look for the menu on the left. It looks like this:

3. Press SEARCH, and viola you will be presented with hundreds of awesome affiliate ads that fast.


Here are some of the ones I picked out: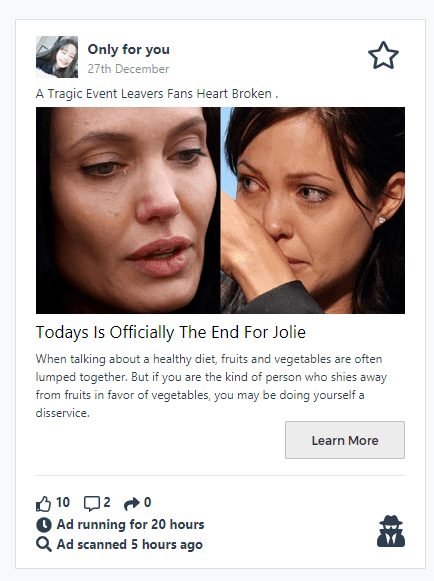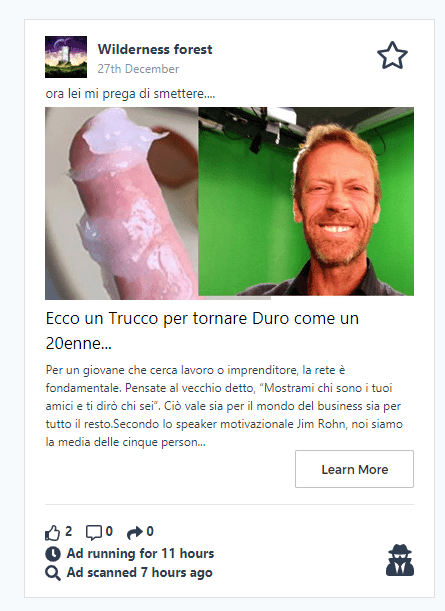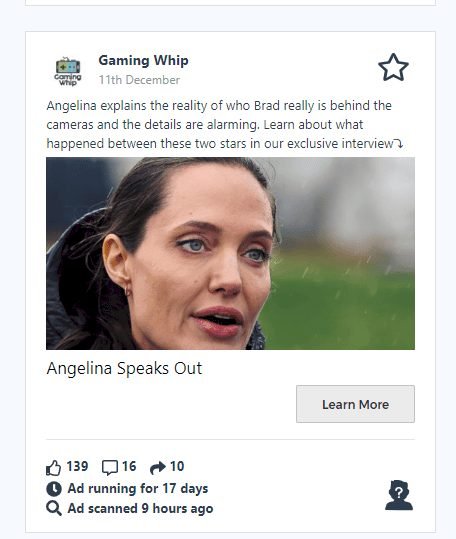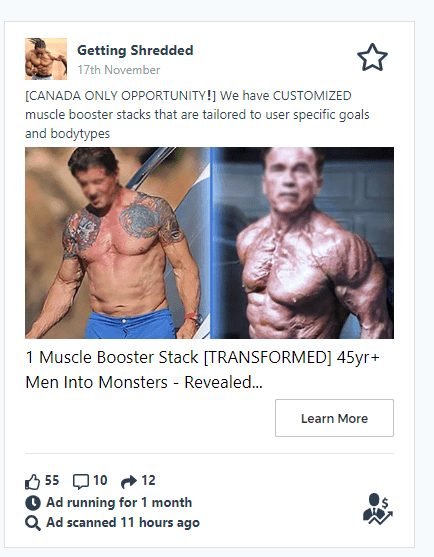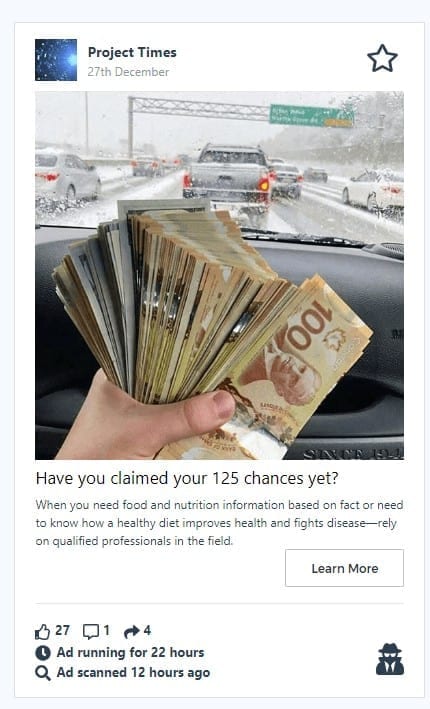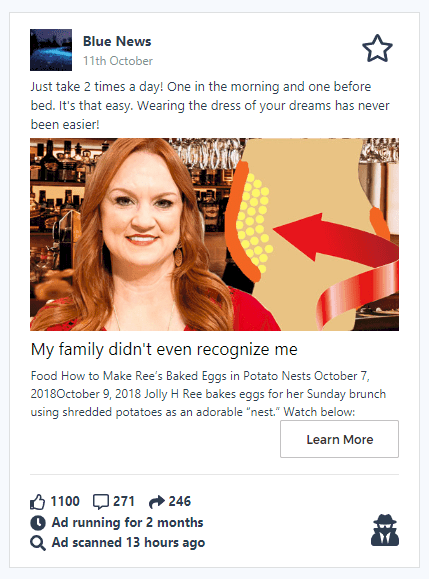 As you can see, the ads are real. And I didn't have to go through pages and pages of content to find them like it was common on the other spy tools mentioned above; a true time waster. Instead they were right there on the first page of results right away – efficient.

In fact only affiliate ads showed up since they have those buttons we checked earlier!! All kinds including nutra, ecom, sweeps, vouchers, you name it.

My strategy with MagicAdz is always to start searching broad. After I do that I look at the ad text and take out niche words to find more ads in that niche.

Here are some trigger words, enter these into the search box on the left menu and press SEARCH to find only related niche ads on Facebook.

Skin
-skin
-age
-young

Diet
-diet
-pounds
-lbs
-exercise
-weight

Muscle
-muscle
-ripped
-boost
-monster

ED/Penis Enlargement
-huge
-girlfriend
-bigger
-harder

Casino
-spin
-win
-opportunity
-dream

Entering each of the above words, and also other related niche words will bring up more and more ads. You can also play with the search setting – where to search.

MagicAdz gives you the option to search on Ads, Landing Pages, Redirect Path and in the Comments on Ads. This is accessible from the left menu, clicking on the little drop down as illustrated below: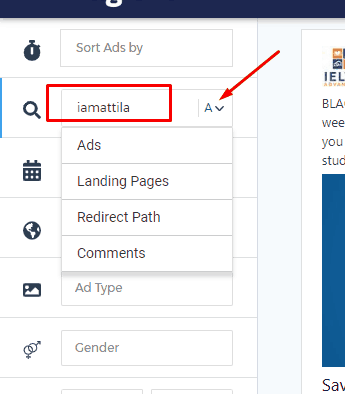 >> CLICK HERE TO CREATE YOUR MAGICADZ SPY ACCOUNT <<
EXTRA TIP:

One of my favorite ways to see what ads someone I've found while spying is to visit the Facebook Fan Page associated with their ad. Facebook made this feature available a few months ago, and it pissed off a lot of those affiliates that never help anyone out because they are scared they will make less money. LOL. I am pretty confident, their lives were not ruined and they are still making the same amount of money as before.

To do this, click on the Facebook Fan Page link inside MagicAdz.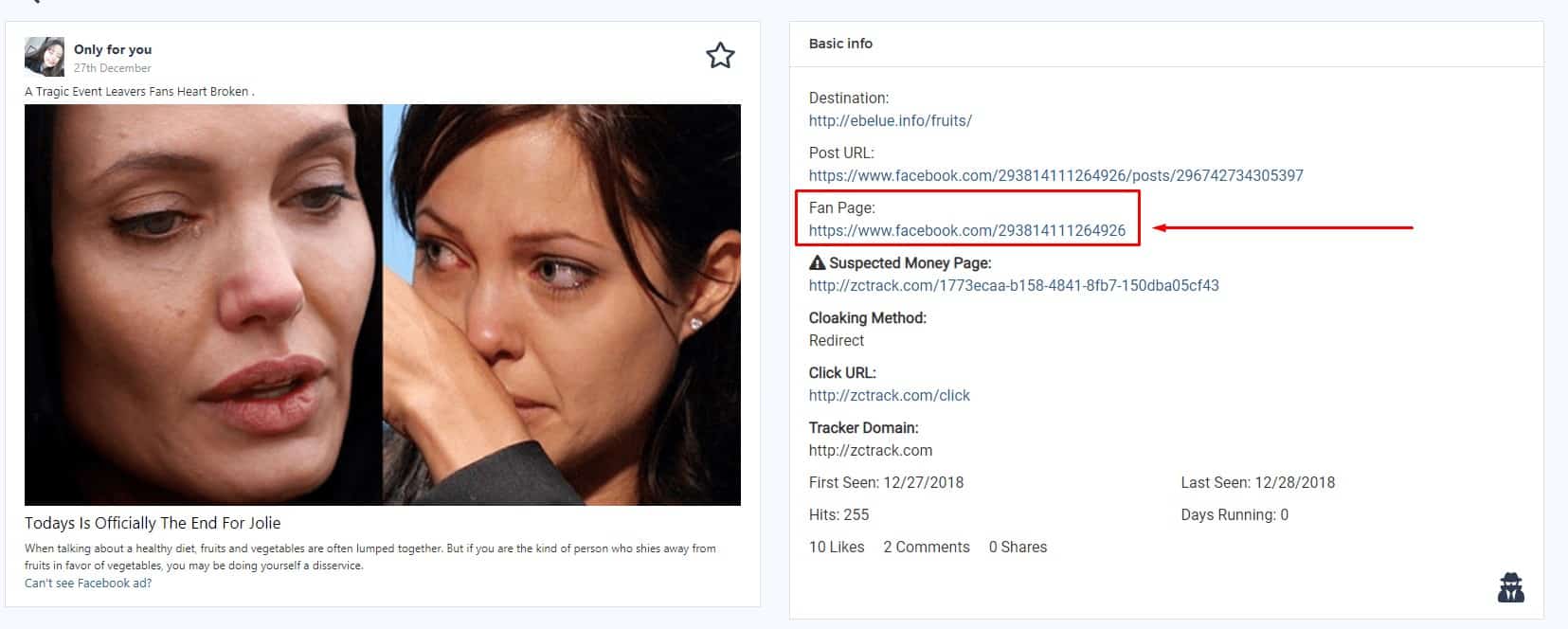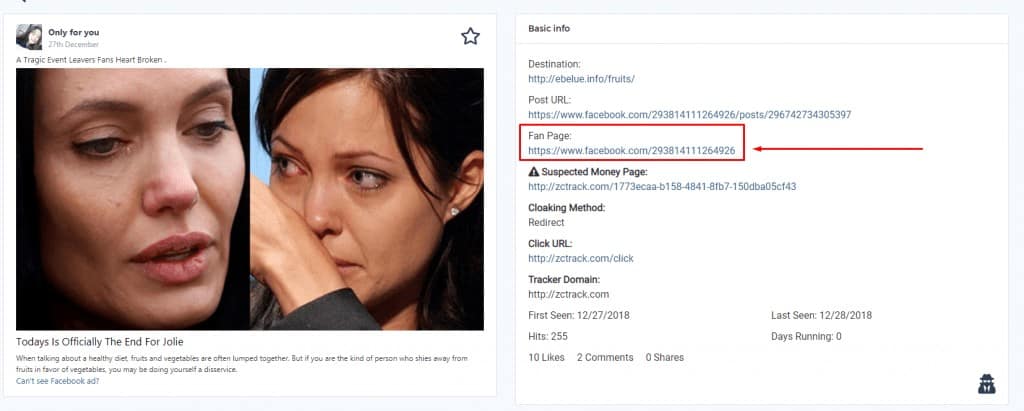 Then click on the INFO & ADS on the left hand side. If the page is still running ads you will see them all here. If not, it will show you there are no ads to show.