There's countless tool out there to spy on your competitors and find their top seo as well as paid keywords.
This won't be about those paid (but very useful) tools.
Instead, I am going to share a quick tip that I personally LOVE and use every single time me and my team build adwords campaigns on search.
Sidenote: This trick is exactly the one that has allowed us to find keywords no one is really bidding on; keywords that cost next to nothing yet are highly effective yielding 400% ROI.
Here we go…
Head over to www.google.com
Type in a keyword, let's say affiliate marketing

This is what I see when I type in affiliate marketing; depending where you live it most likely will be a bit different but that's OK. The good news is, this trick works on organic search results as well as the ads that show up for websites on search results.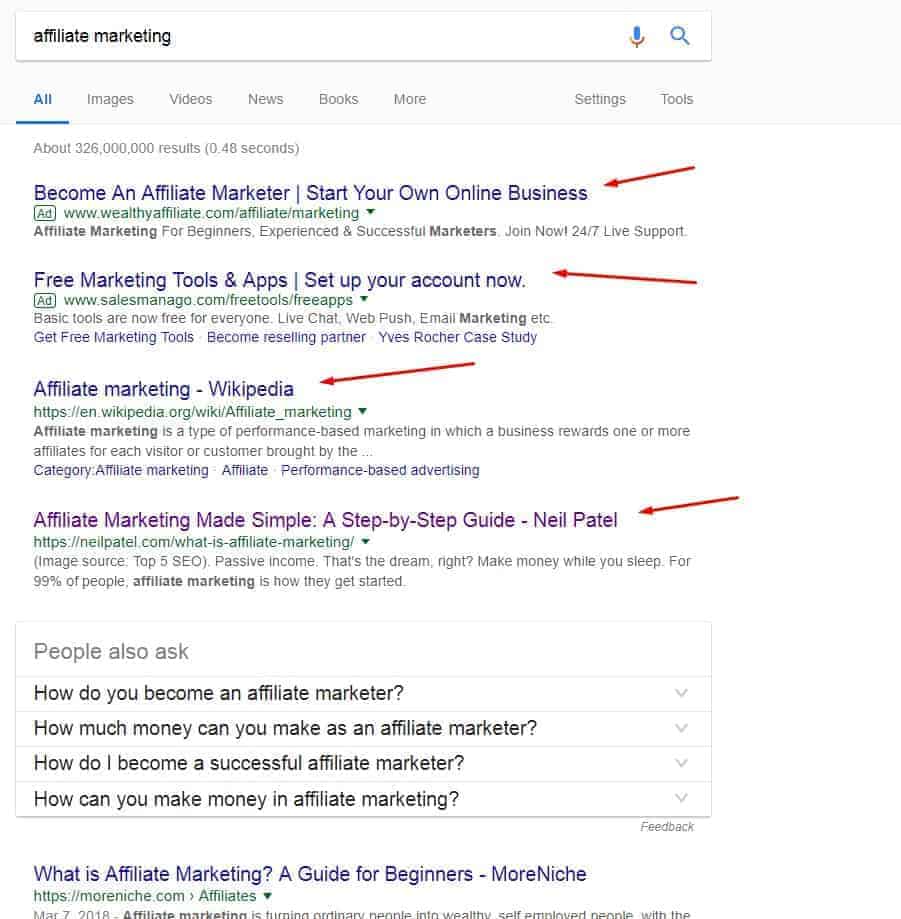 3. Click on any of the results, visit the page, wait a few seconds then click back on your web browser.
You should now see something like this (people also search for):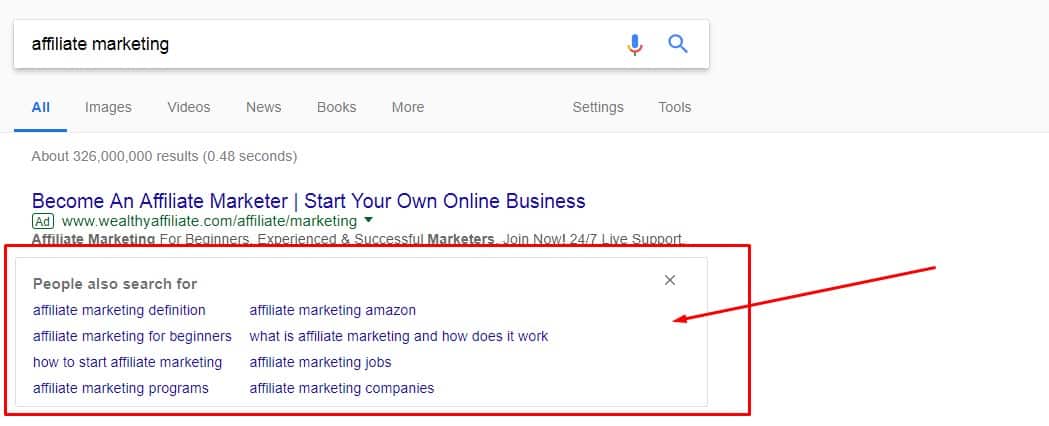 As you can see, this wealthyaffiliate.com website's related keywords are:
-affiliate marketing definition
–affiliate marketing for beginners
-how to start affiliate marketing
-affiliate marketing programs
-affiliate marketing amazon
-what is affiliate marketing and how does it work
-affiliate marketing jobs
-affiliate marketing companies
If you go through the first 1-100 results for your main keyword on google search, you will uncover a lot of amazing additional keywords you can throw into your campaign and test.
That's it, not rocket science just a free trick worth its price in gold!!  

If you have any questions, visit our forum and ask there.
Good luck!

-iAmAttila