Our good friends and partners, House.Group, creators of such projects as:
Push House
CPA House
Partners House
Cloaking House
Spy House
In this article, we will tell you about the bonuses and promotions that the House Group team has been happy to prepare for you!
Push House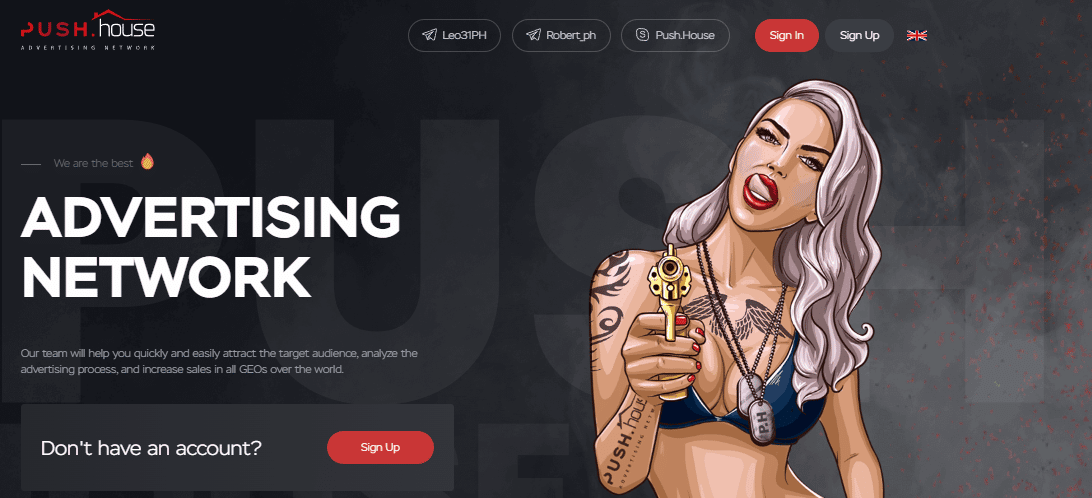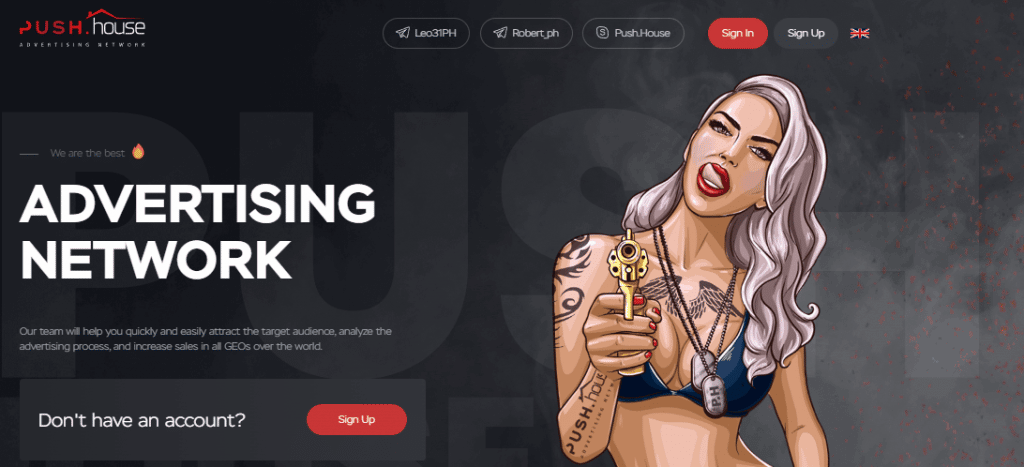 Push.House is one of the top advertising networks, they are most popular for their push notification ads. They have high quality traffic for both adult and mainstream offers.
The network has more than over 500 million active subscribers from more than 180 GEOs, and 14 Billion daily impressions, and this number is only growing. Additionally, Push.House has some cutting-edge targeting tools that let you apply precision targeting to your campaigns and find the best feeds for your campaigns.
Targeting is important because if you don't target your audience correctly, your campaign will not bring good results. The advanced targeting options in Push.House will let you target the best audience for your offer. You can target users by age, geo, browser language, OS version, CPC and many other parameters.
Push.House also supports multiple ad formats such as classic push, in-page push, IOS push and native push. Which is great because you can (and should) experiment with these ad formats to see which one is working the best for your offer. It also gives you more space for scaling, for example if your classic push campaign is working well, you can launch the same campaign using the other ad formats as well in order to scale the profits fast.
Filtering fake and bot traffic is very important, if your campaign is getting too much bad and fake traffic you will not only lose profits, you can also lose the ability to run your best working offer because if you send fake traffic to a CPA network they can ban you permanently. But thanks to the integrated Anti-fraud system in Push.House it cannot happen to you.
Their anti-fraud system will protect you from all bot and fake traffic, and you can be sure that the traffic you receive is 100% clear and coming from real people.
Push.House is also a good choice for newbies since the navigation and the campaign setup process is simple, and they can get started with a minimum deposit of $50!
On top of that, BLACK FRIDAY is coming and Push.House gives 10% Bonus on any deposit! So don't miss this opportunity, the promotion lasts only 1 day, November 25th. This means that the number of deposits is not limited, you will receive 10% for every deposit made between 00:00 25/11/2022 and 00:00 26/11/2022 GMT+3.
Partners House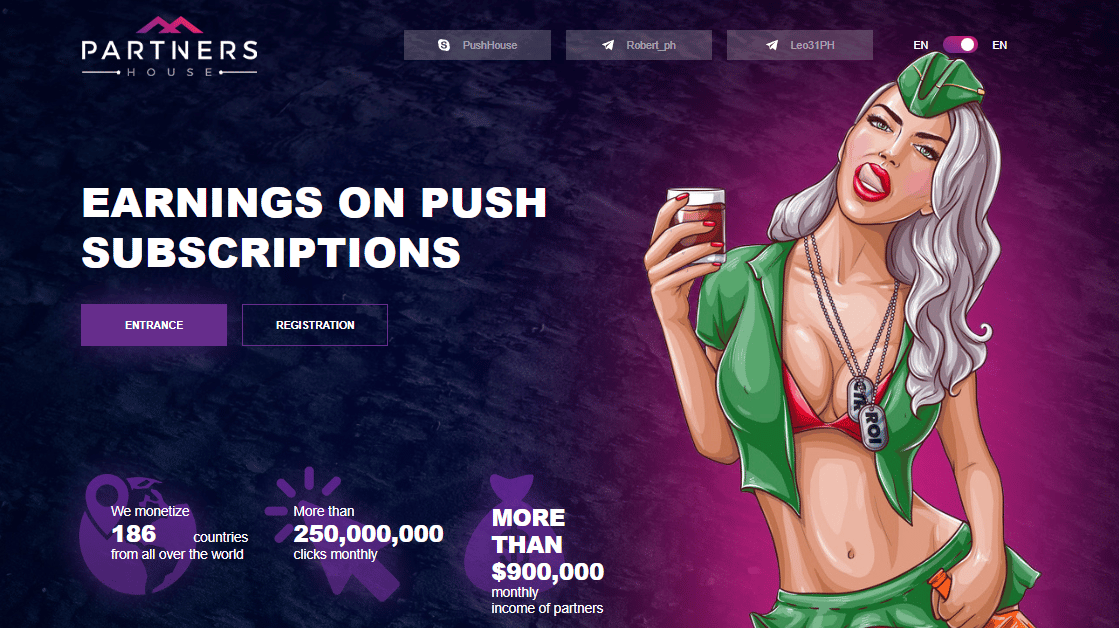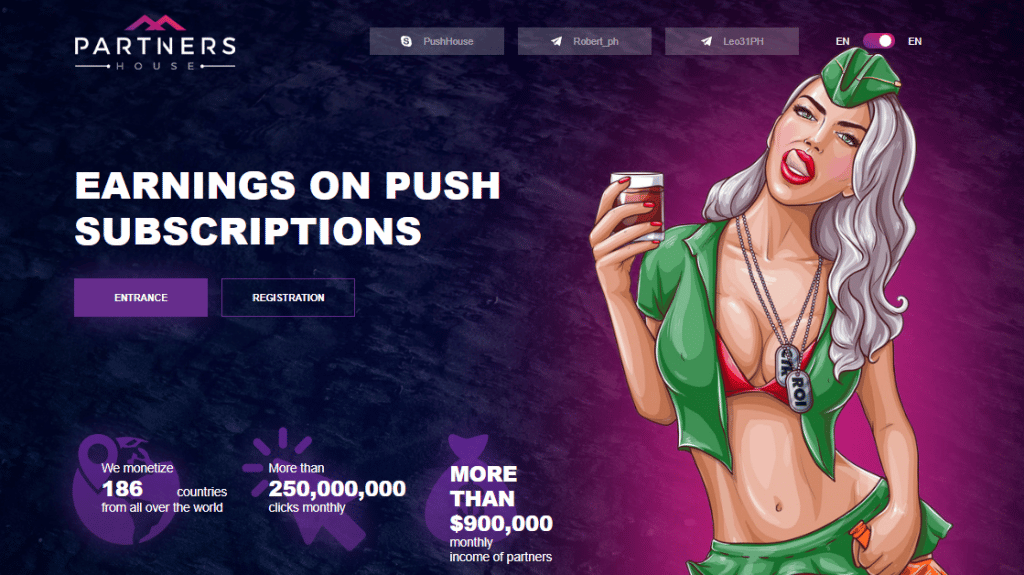 Partners.House is an affiliate program to monetize your traffic using push subscriptions. They are one of the best networks out there, that are designed for monetizing your website traffic by using Push notification ads specifically.
Push.House is also the fastest growing Push Monetization network with over 90 Million active push subscribers from more than 180 geos, and it's still growing.
Monetizing your website traffic with push notification ads is one of the best ways to earn money passively each month. Partners.House offers passive earnings thanks to their RevShare revenue model. This earning model is based on a partnership agreement for revenue sharing, that produces a steady stream of income.
This indicates that a portion of each click made by your traffic gets paid to you. Partners.House pays 80% revenue share of the click-through price, which is a very good percentage compared to other networks.
Another great thing is that they don't hold your money until you reach a big number of revenue like some other networks, you can simply withdraw your earnings after your generate $50 revenue. They also support all the most popular payment methods so you can withdraw your earnings fast and easily.
The supported payout methods are the following:
Paypal, Web Money, ePayments, Bitcoin, VISA, MasterCard, QIWI, Perfect Money, Payeer and AdvCash.
Since BLACK FRIDAY is just around the corner, Partners.House decided to please all partners with an even higher, increased RevShare rate. Between 00:00 25/11/2022 and 00:00 27/11/2022 GMT+3 each partner will receive 95% of the cost of any click!
Don't miss your chance to earn more during the crazy bump in payouts!
CPA House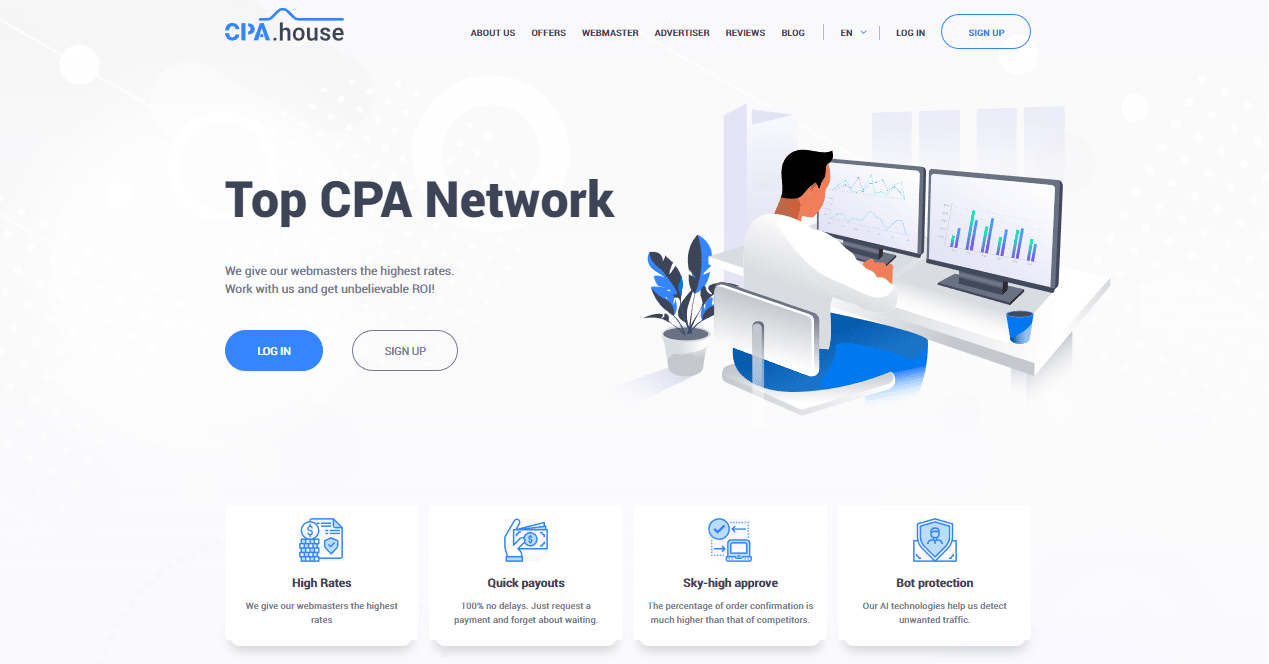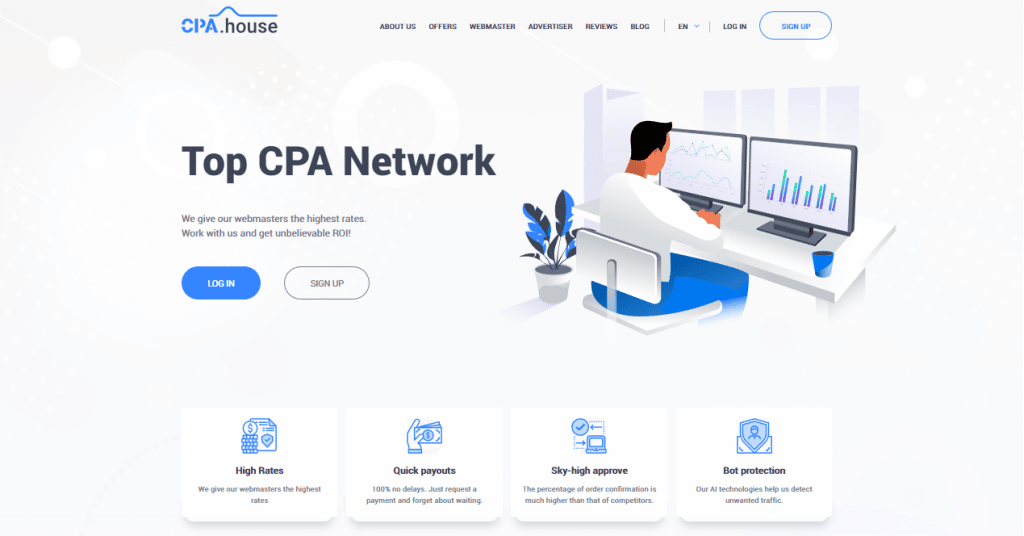 CPA.House is a leading CPA network that has grown exponentially. They have real exclusive offers that convert and higher payouts to max out your EPCs! They also offer quick payout, quicker approval and a bot/fake traffic protection.
Working with CPA.House is very simple. They have a ton of offers, unique landing pages, and they make it simple for newbie affiliates to get started; compared to other affiliate networks, they just have a $50 minimum payout requirement, so they don't hold your earnings for no reason!
Probably everyone's favorite thing about CPA.Hous is the fact that their rates are higher compared to others on the market. So It makes more sense to promote their offers rather than others since they provide rates that are significantly higher.
The payout systems used by CPA networks are one of the most frequent frustrations. There are several delays because they don't offer consistent payouts. These factors make investing in those networks unwise, but with CPA.house, payments are made whenever you request them. There are no delays and no waiting involved when using CPA.house.
When you promote any kinds of affiliate offers, bot and fake traffic protection is very important. Fake traffic doesn't convert, so you can lose so much money if you send fake traffic to your offers. Luckily CPA.House has a great system using AI technology that will detect any kind of fake or bad traffic automatically, so you can focus more on your ads and strategies.
For the upcoming BLACK FRIDAY, CPA.House gives bumped payouts on any product offers! To activate, you need to leave a ticket, specifying the list of offers. The manager will give you the highest possible payout for the offers you specified in the ticket. The promotion period is from 00:00 25/11/2022 and 00:00 29/11/2022 to GMT+3.
Also, a new function is launched in CPA.House: pre-monetization thank you page. Now each partner will get even more benefits by working with CPA.House, as users who have bought a product will see other products that may be of interest to them. This will increase your chances of getting more leads.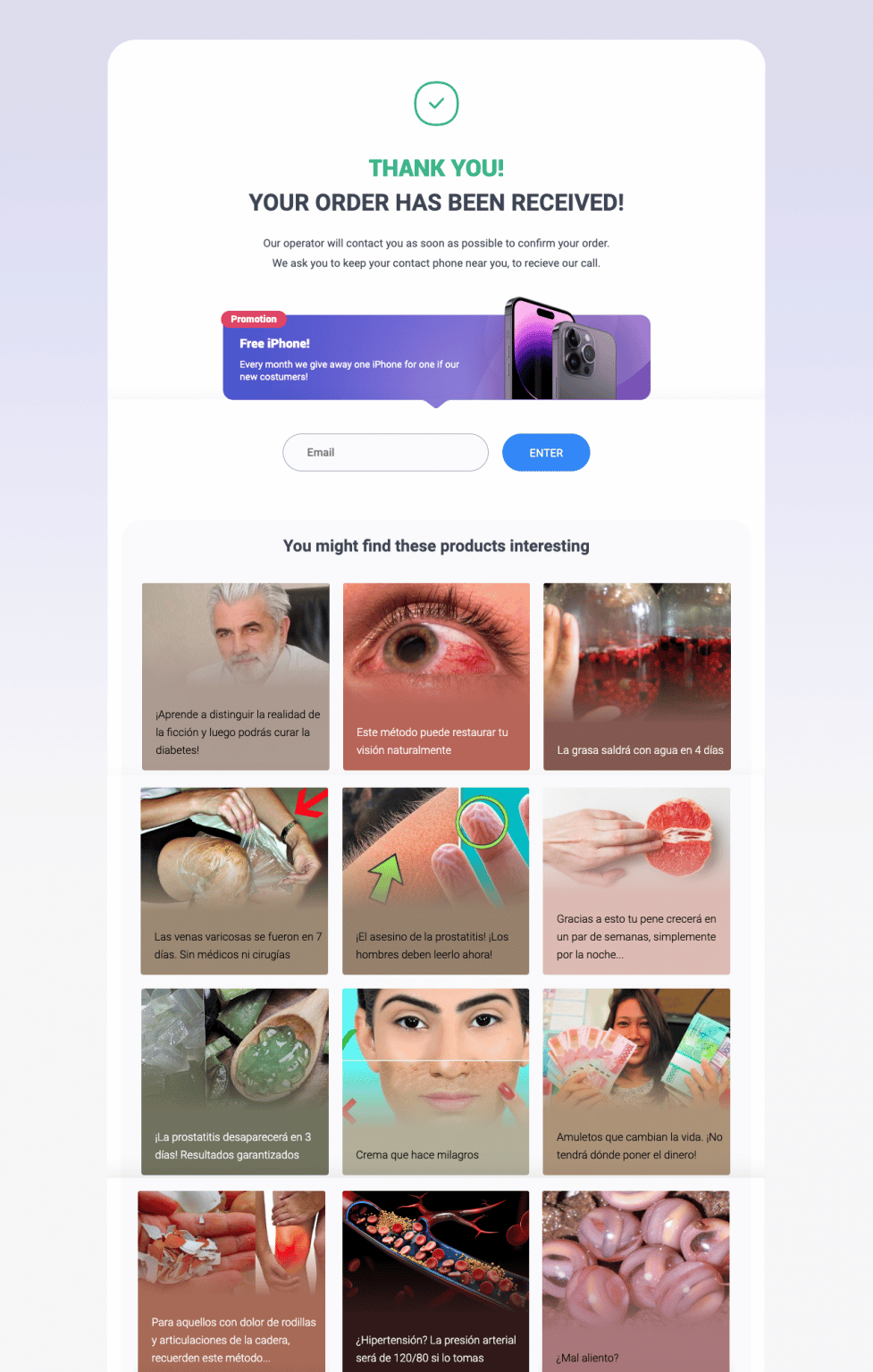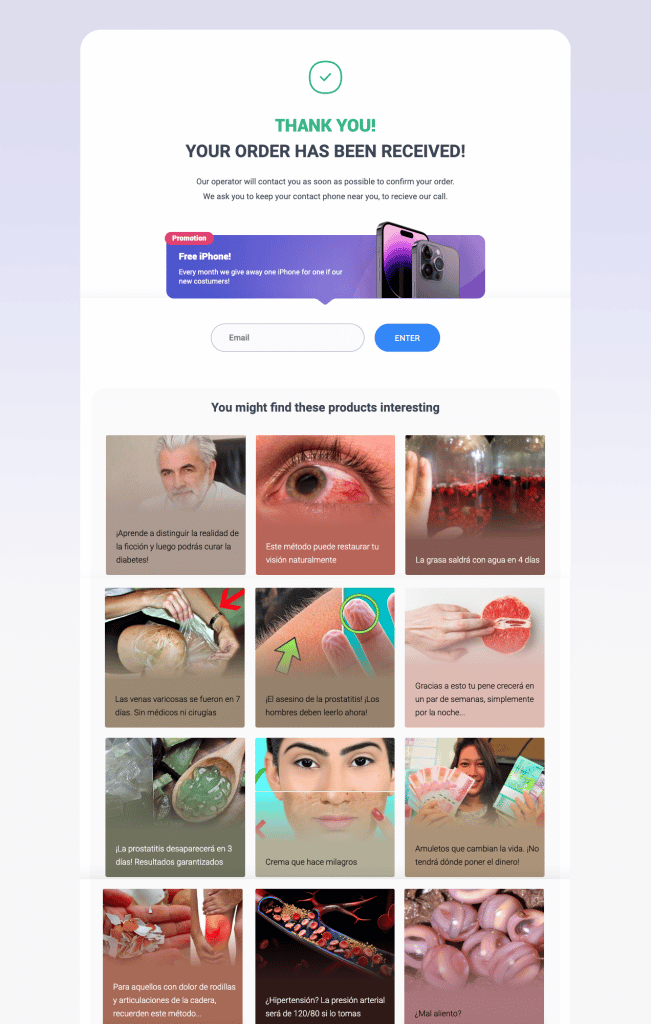 Cloaking House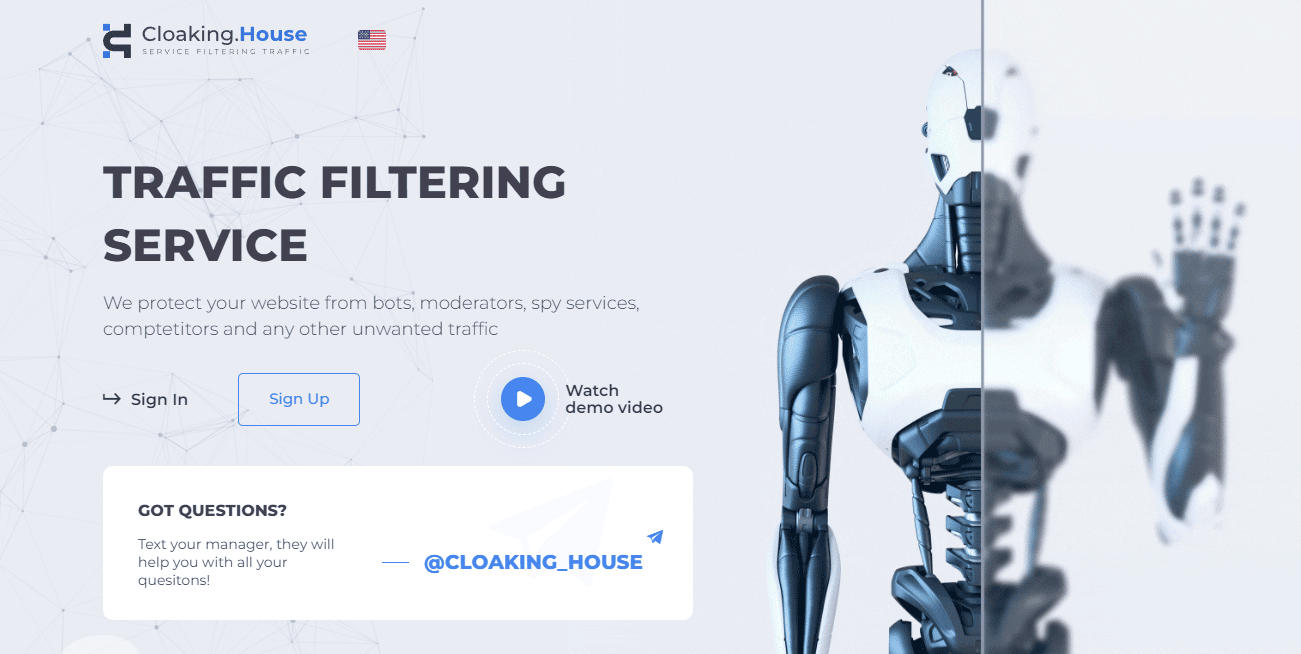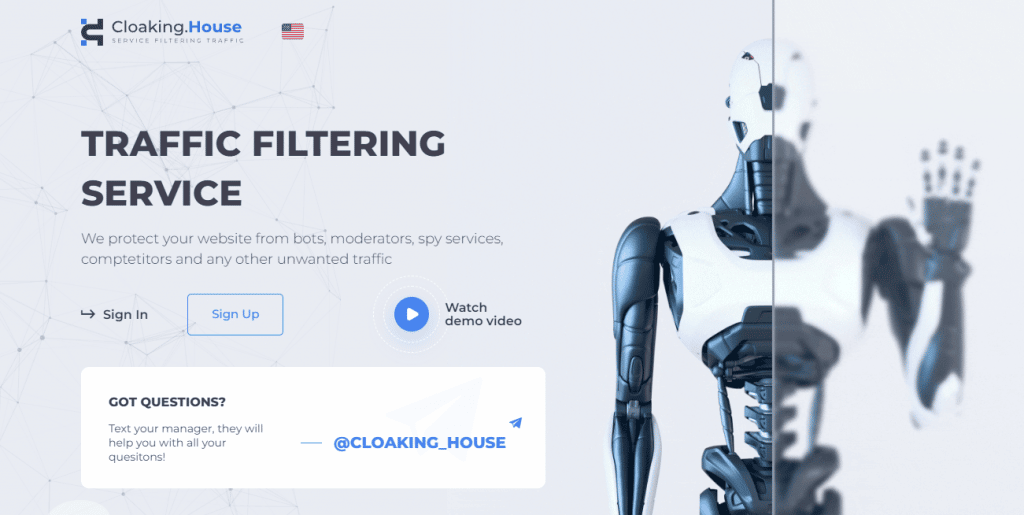 Cloaking.House is the latest project of the group, which is a traffic filtering service. With Cloaking.House you can buy traffic from any advertising sources without fear of bots and moderator bans.
With Cloaking.House you can avoid getting banned on social sites with crazy antifraud systems, such as Facebook, Google, TikTok, etc. Additionally, cloaking can block out bot traffic, which will help you protect your landing pages being ripped and re-used by other advertisers by hiding them from spy tools.
Using this tool is super simple and beginner friendly. You can create all the traffic filters you need within a few clicks and have your fully functional cloaking setup without any technical or coding skills needed.
All you need to do is to paste the link to the white page, offer page, choose the type of cloaking (redirect, iframe, or load content if your white page is loaded on the hosting) set the filtering settings and you're good to go!
Cloaking.House is a cloud/based tool so you don't need to have your own server to install the cloaker.
The tool uses machine learning technology to filter traffic, and there are 4 main parameters you can use to redirect traffic to your safe page. These parameters are: GEOs, Device types, Operation Systems and Browsers.
Additionally, you can block off VPN, proxy, and IPv6 traffic as well as traffic without a referrer or ISP.
This tool is great for all popular traffic sources such as: Facebook, Instagram, TikTok, Google Ads, SnapChat, Twitter, etc.
This BLACK FRIDAY, they have prepared an excellent discount for their partners. In the period from 00:00 25/11/2022 and 00:00 29/11/2022 GMT+3, you can pay for any subscription plan with a 50% discount using the promo code BLACKFRIDAY
Hurry up to make your holiday even better with House.Group, use the discounts and bonuses that the team gladly provided for you)