How Covid-19 Helped Accelerate The Growth of Online Shopping
Digital Marketers are rejoicing! For most, 2021 was a rough year. Many businesses experienced low profits, some experienced losses, and others shut down forever. Things changed for everyone, no matter what industry they are in.
But not everything was negative. Some niches and industries experienced tremendous growth. This growth is obvious in digital markets everywhere. People seem to love buying things online.
One of the industries that profited the most is digital marketing. And the best thing about it is, that even if you are not into it yet. You still can join and earn a massive payout!
What Is Digital Marketing and How Does It Impact Digital Marketers?
Defining digital marketing and digital marketers is simple. It is any form of marketing that exists online. This includes all types of marketing on the internet, your mobile phone, or your computer.
Digital marketing leverages channels such as:
Search engines (Google, Bing, Yandex, …)
Social media (Facebook, Instagram, TikTok, …)
Email
Websites
You may think this market is oversaturated, but the market is growing more and more each day! It's still not too late to join!
What is Drop Shipping?
Dropshipping is a new way of selling goods online. The premise is simple, you put products online, people order them, and then you ship them.
Well, what makes it different from regular sales then?
The major difference is that you don't actually have stock of these goods. You sell products that a third party produces/sells and then they ship the product to your customer.
It might be a bit confusing but it is actually quite simple. To cut costs and decrease marketing expenses sales have changed. Producers of goods give you the option to sell their products at low prices. The catch is that you have to do all the marketing and sales pitch for them. You get a cut, they get a cut, and the consumer gets his products at a discounted rate. A win-win for all!
Online platforms like Shopify made the whole process simple and intuitive. Shopify is the leading platform that digital marketers use to set up stores. Thousands of people use it daily to run their businesses. It all takes mere minutes to set up.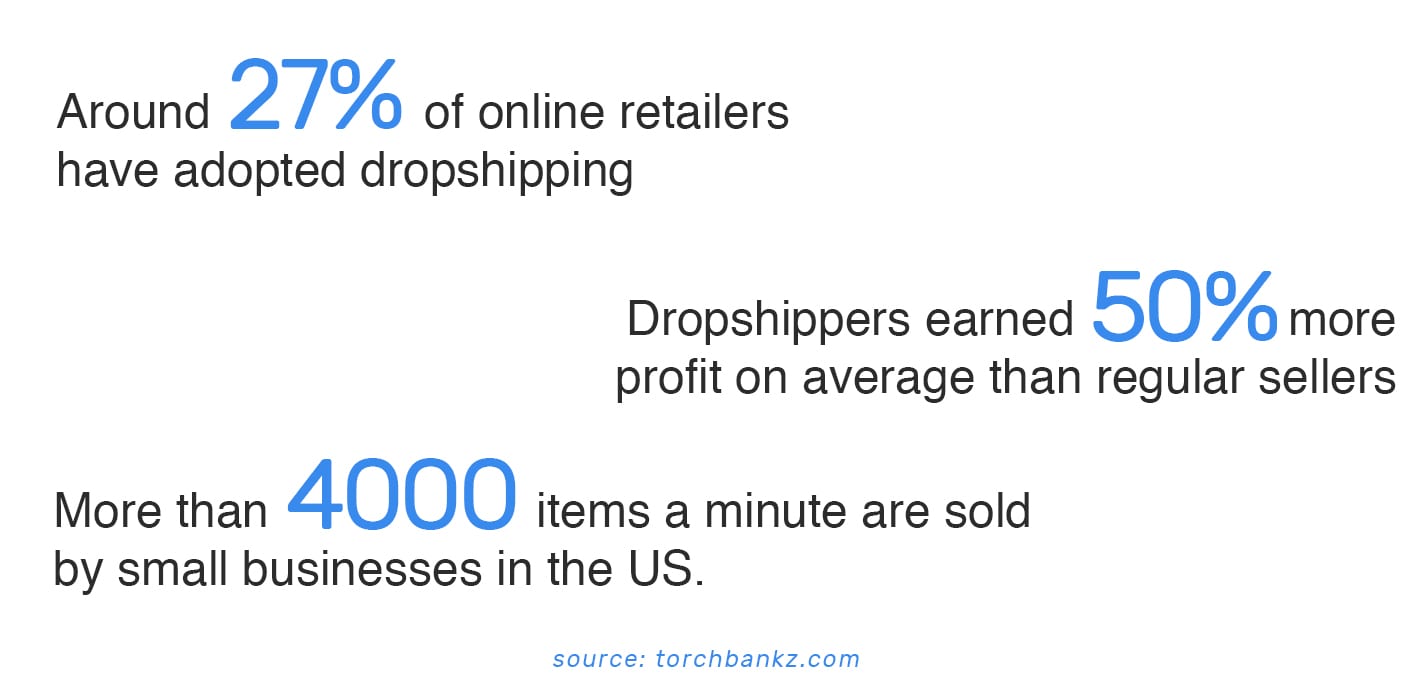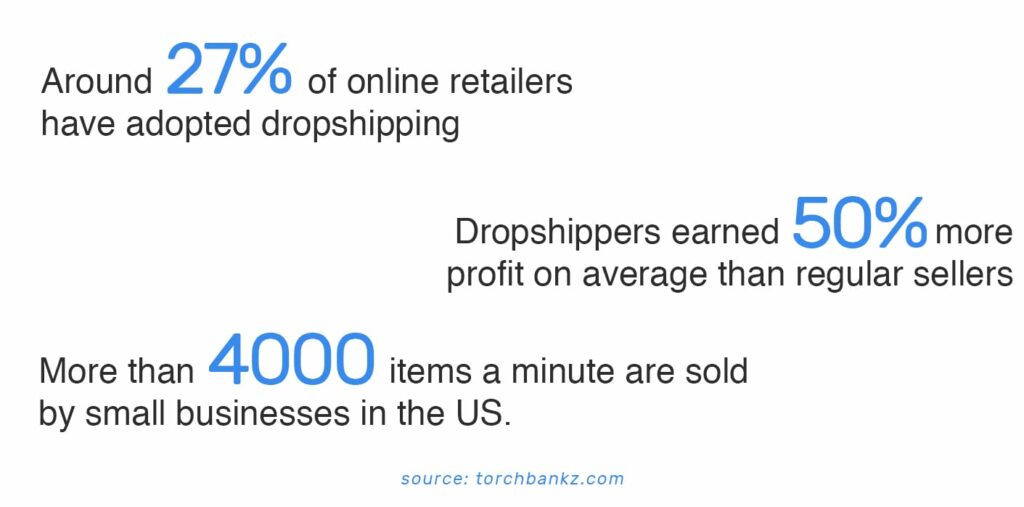 How China Plays a Key Role in Dropshipping
China is the world's manufacturer. Anything you buy is most likely made there. They have incredible factories that are able to pump out every kind of product you might think of at low rates.
This made them the number one choice for dropshippers all over the world. You can get products from there for fractions of their official prices and sell them for a higher profit.
Websites like AliExpress, Taobao, DHgate have countless sellers. They all work with you on the sales and shipping of products. They will send the products to your customers using ePacket. This service offers subsidized postal shipping to a select few countries. This makes shipping cheap and helps you grow your margins! You can find out more about it on this blogpost on iAmAttila.
How COVID-19 Changed the World of Online Shopping
The global pandemic ruined a lot of jobs and businesses. But not all businesses are the same. As people stayed more at home, they started doing everything online. Previous visits to the malls and stores turned into ordering everything online. Not only is it easier that way, but it is also a lot safer. You hardly even get any contact with others this way. And the best part about it is that you can do everything in your PJs!
The whole online shopping market had incredible growth in 2020. By some estimates, it increased around 36% compared to last year. Sources like Salesforce say that online sales reached $39 billion in the US, this year alone! This kind of growth is unheard of!
According to Invesp, the average revenue per eCommerce shopper is growing every day. The leading countries in the world by revenue are:
USA ($1,804)
UK ($1,629)
Sweden ($1,446)
France ($1,228)
Germany ($1,064)
It's happening all over the world! Everybody is switching to buying online and it's only getting bigger!
WIFI and Increased Speeds On Internet Are Helping Online Shopping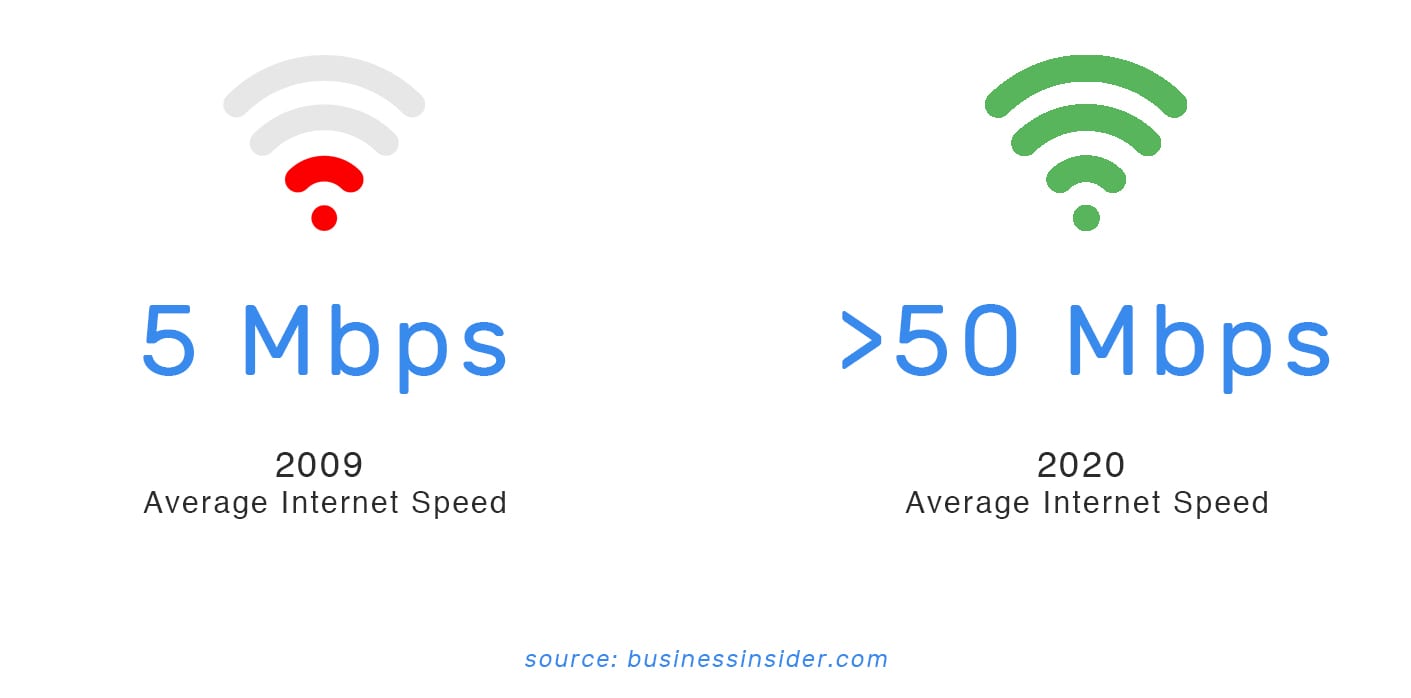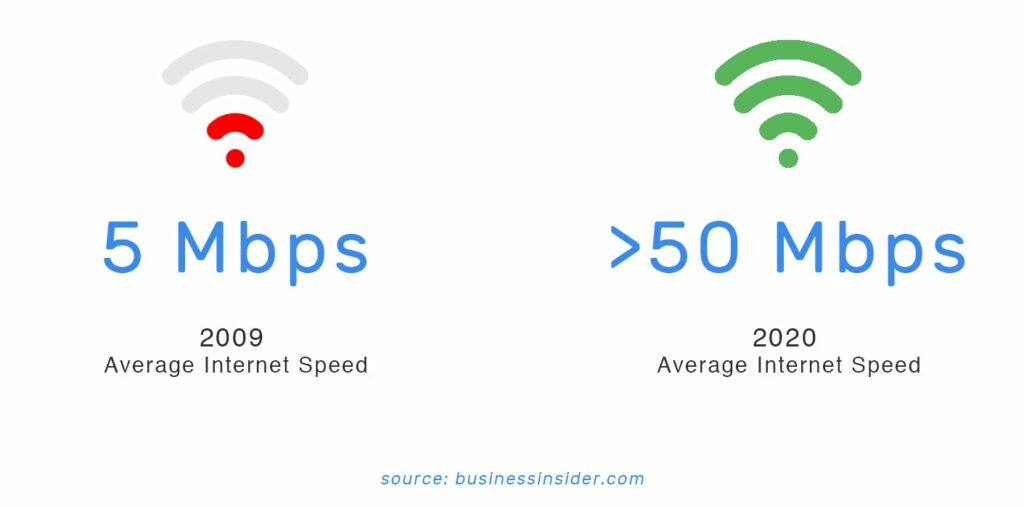 One of the biggest contributors to this is internet connectivity and speeds. While a few years ago not everyone had a high-speed connection to the web. These days pretty much everyone has fast internet wherever they go. Improvements in infrastructure and internet coverage made this possible.
WiFi and mobile connectivity are available everywhere! And with them, the consumer base grows as well.
According to the FCC, the average internet speed in the US in 2009 was around 5 megabits per second (Mbps). In 2020 that speed is close to 100 Mbps. This trend is the same in the whole world.
This change helped millions of people use the internet and start businesses online.
Why This Is The Best Opportunity For Digital Marketers
Online marketing is so massive. The market has grown so much in recent years that there is a lot of space left empty. You can find niches and spaces where the only competition you may face is yourself. This is true today, but it won't be the same in a few years or even months. The sooner you get into it all the better off you will be.
The biggest problem with starting is knowledge. People don't like sharing their knowledge because they are afraid of competition. Luckily, there are places on the internet where you can get help. One of the best and most popular places is the iAmAffilaite forum.
The iAmAffiliate forum gained popularity by gathering an active community of like-minded marketers. There you can find all sorts of guides, tutorials, and follow along. As well as 1 on 1 coaching by industry veterans.
2020 has been a wild ride, but it proved that online marketing will only grow further from this point. 2022 has been cited as the perfect year to ramp up your online presence. Trusted sources like Forbes speculate that 2022 will bring a lot of changes. They also think that it will be one of the best years for online marketing. They think that the market hasn't reached its cap yet. Early adopters will gain massive boosts in their sales.
So, don't wait for the competition and start early. This massive growth is a lifetime opportunity to join in on the action. Get a headstart and learn everything you need to be successful. Digital marketers can be very successful if they learn what they need to know and use that knowledge early on!
You can get all the knowledge you need from forums like iAmAffiliate. No matter if you want to start an online store, dropship, or promote with paid ads.