Finding traffic sources with good quality traffic that convert is probably one of the hardest aspects of being an affiliate.
Even if you found a traffic source that is working well for you, over time you will need to test new traffic sources as well to keep your campaign strong or just to scale further.
So whenever you are thinking about where to run your campaigns or just looking for new traffic sources to test, take a look at Galaksion.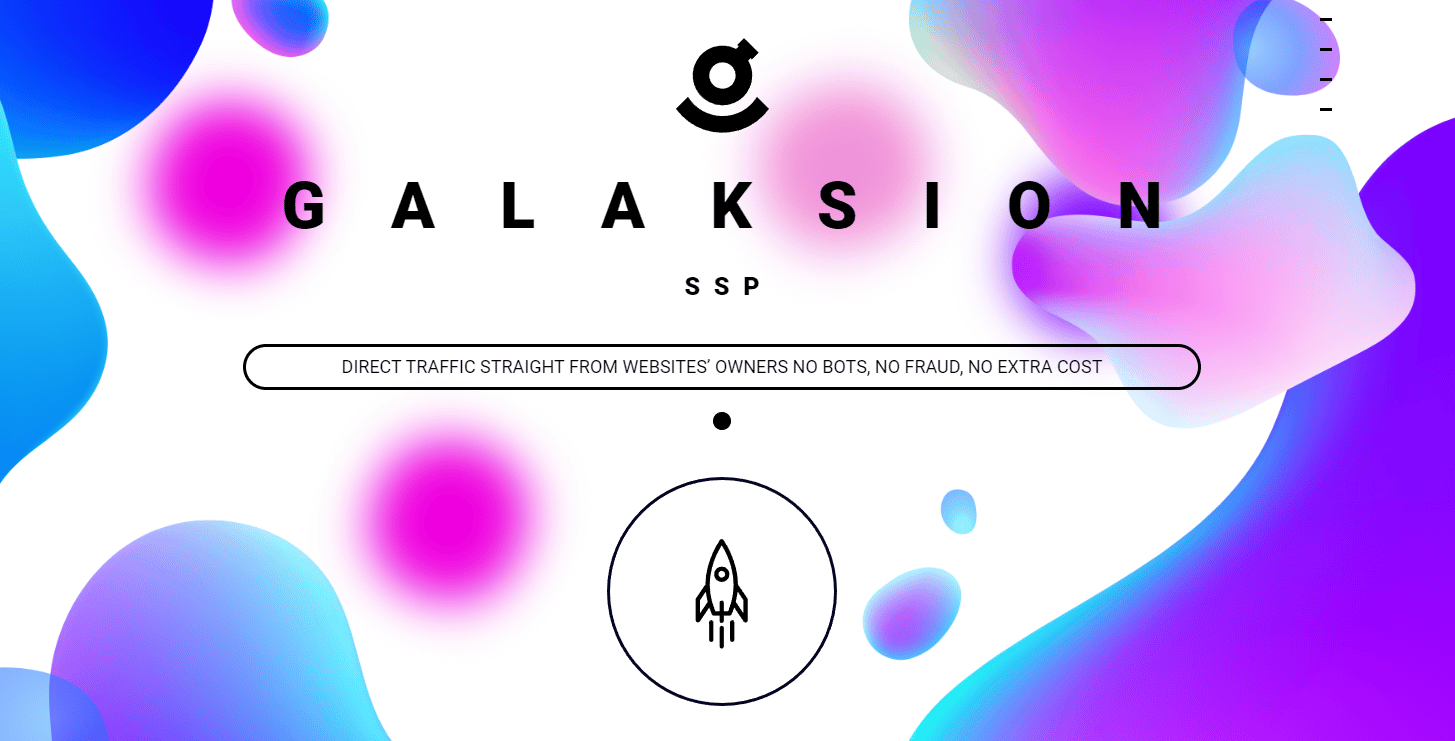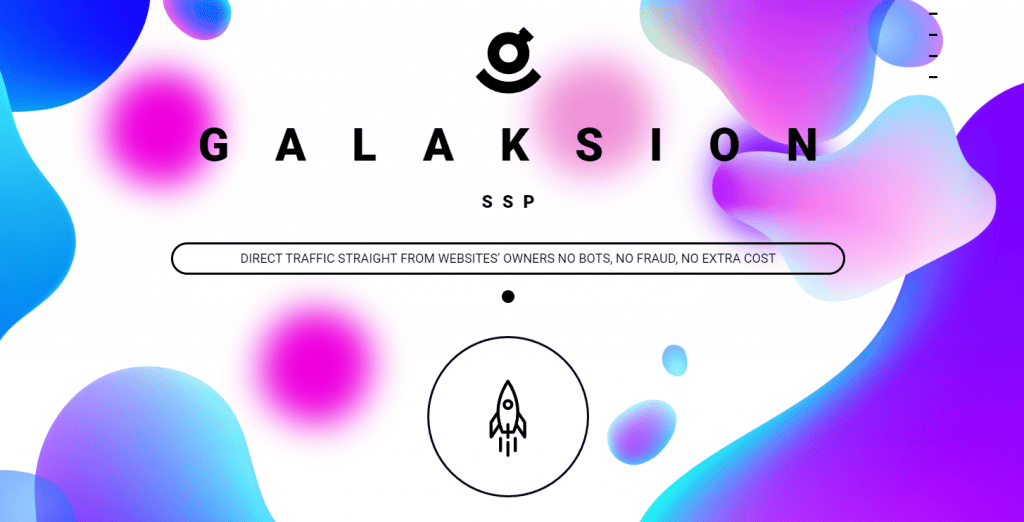 Galaksion is a great new traffic source that supports all the major ad formats, such as:
Popunders
Native Ads
Mobile Push-up
Classic Push Ads
On-page Push Ads
Interstitial Ads
They offer you 100% direct traffic, and CPA pricing model which makes Galaksion a very attractive choice, especially for affiliates.
Galaksion is not really a brand new traffic network, they have been around since 2014, but a few years ago they opened their doors to the public, and since then they've been working as an advertising platform.
Why Is Galaksion a Great Choice For Affiliates?
Galaksion's direct traffic converts perfectly on white hat verticals such as e-commerce, subscriptions and cleaner verticals.
They recently held (ended in July) a contest as part of their 8th birthday – a race across the verticals (https://galaksionads.com/league/race), in which these verticals have the record amount of leads, as you can see on the screenshot below: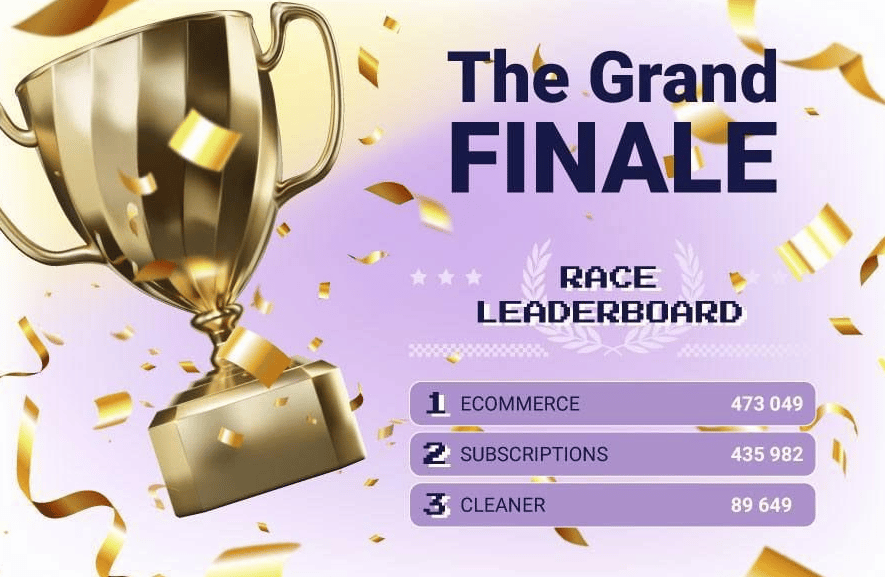 There are several other reasons why every affiliate marketer should consider testing Galaksion, but let me just talk about the ones that are the best features in my opinion, so let's get to it!
Free Ad Creative Database
One of the most unique features of Galaksion is their free database of ad creatives.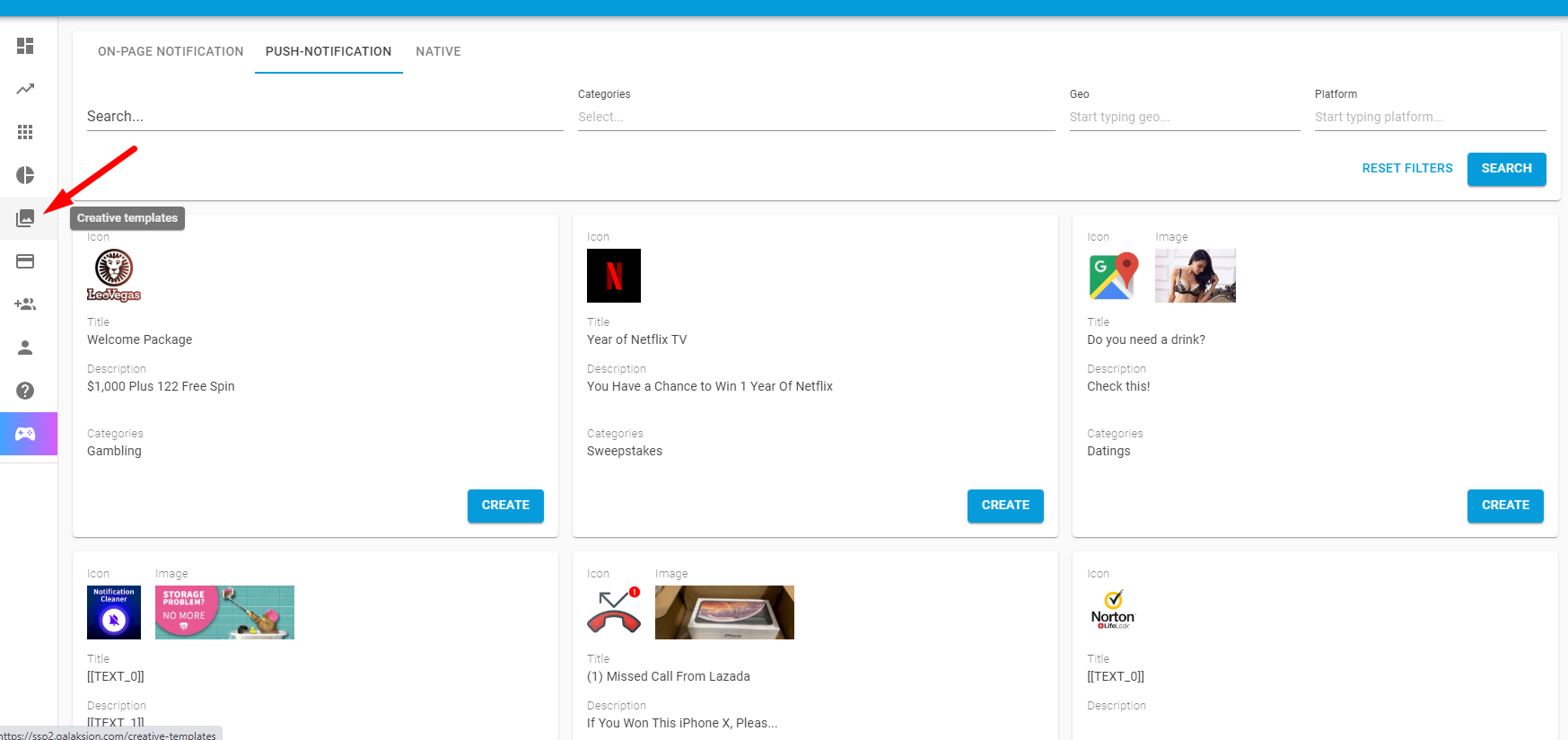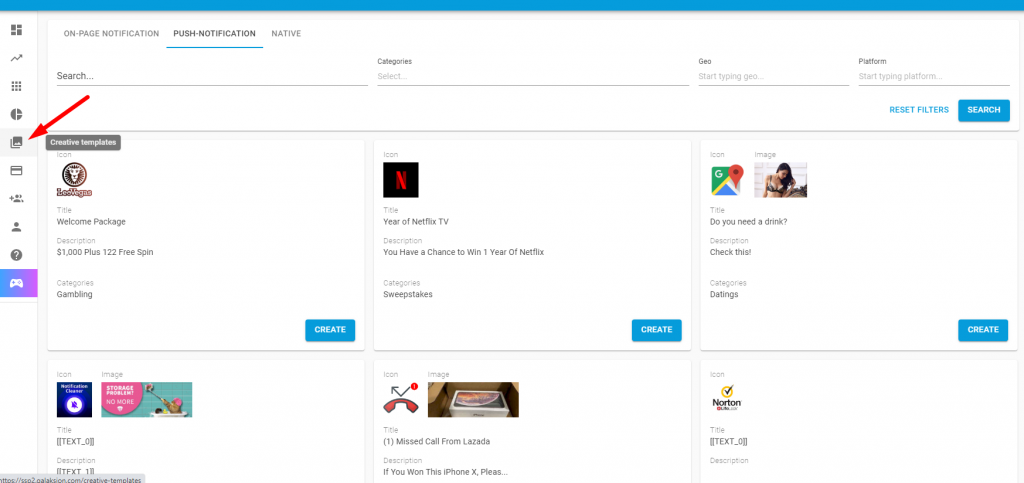 The creatives in this database are created and tested by Galaksion, and you can use these creatives for your own campaigns for absolutely free.
You can search for specific keywords that are relevant to your offer, you can select verticals/categories, GEOs and device types.


You can also access this tool from the campaign creation page, after you select the ad format you want to use, let's say Push in this case, it will automatically give you recommended templates from the creative database that you can use.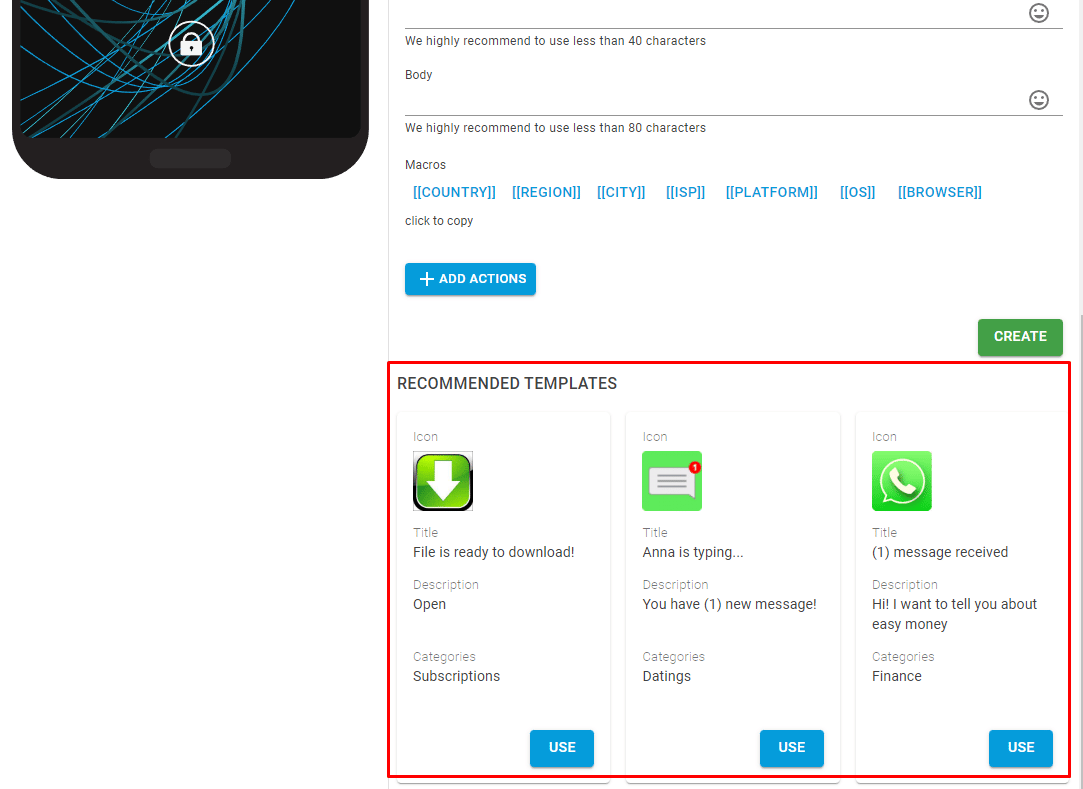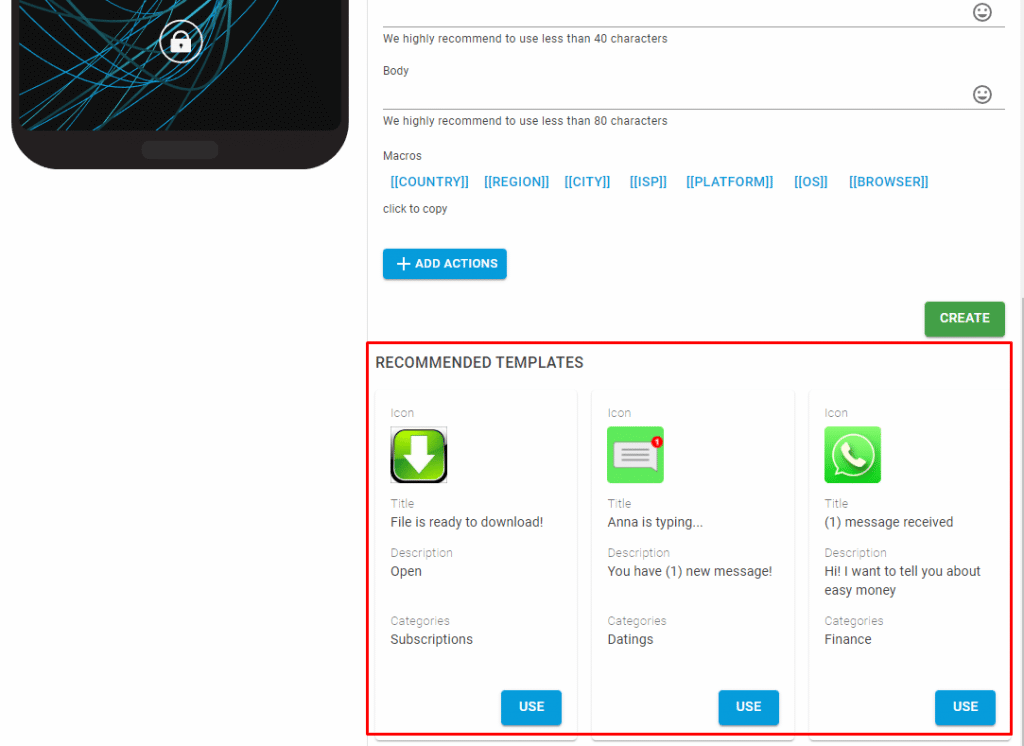 I think this is a truly amazing feature of Galaksion that makes the whole platform different and unique.
CPA Model
The CPA Model is a great option for every affiliate, and not only for affiliates but most advertisers in general. With this model you only have to pay for conversions basically. So if someone clicks on your ad but doesn't convert you don't pay.
Of course, to use this feature you need to specify a test budget, and the CPA model will basically use that specified budget to run tests for you.
To use this model and make it work, you need to provide the maximum impressions per ''slice'' (Zone, Geo, Device type) and if a slice reaches the limit without getting conversion it will be paused.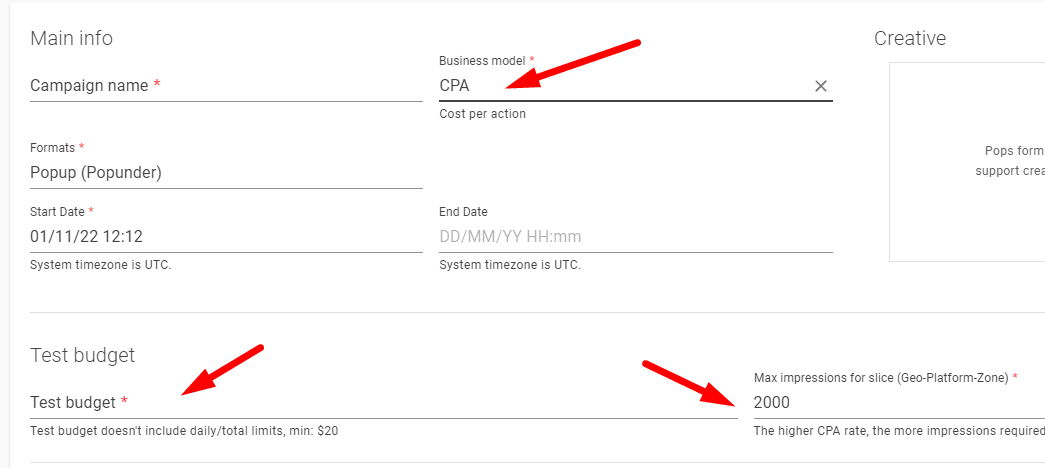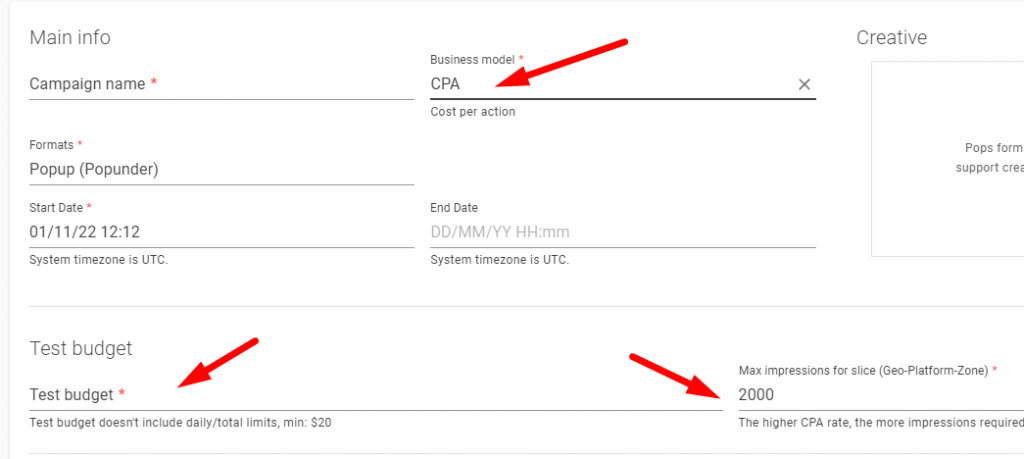 Then by the end of the testing you should have some conversions and after that, the CPA will determine how much you will pay per conversion and you can see if it's good to continue your campaign or not.
The minimum test budget required for a POP campaign is $20 if you work with CPA, and $10 for all the other available ad formats.
Direct Traffic
The problem with some traffic networks is that they are buying traffic from other networks and sell it to you for a slightly higher price. So basically they are arbitraging traffic and because of that the traffic you get is not as good quality as it should be, sometimes it's horrible traffic.
That's why the Direct Traffic makes Galaksion a reliable and valuable traffic source. They never buy clicks from third party networks, the traffic they provide is coming directly from their websites, so it's 100% fresh and high quality.
Because of that with Galaksion you can expect higher conversion rates thanks to the higher quality direct traffic that is coming from their websites directly.
CPA Goal
By using CPA Goal you can automatically optimize your campaigns with only a little assistance. CPA business model and CPA Goal are not the same, the difference between them is that with CPA goal you basically indicate the cost per conversion you would like to get, and the system will do everything to achieve it.
The CPA goal is only available with the CPM bidding model.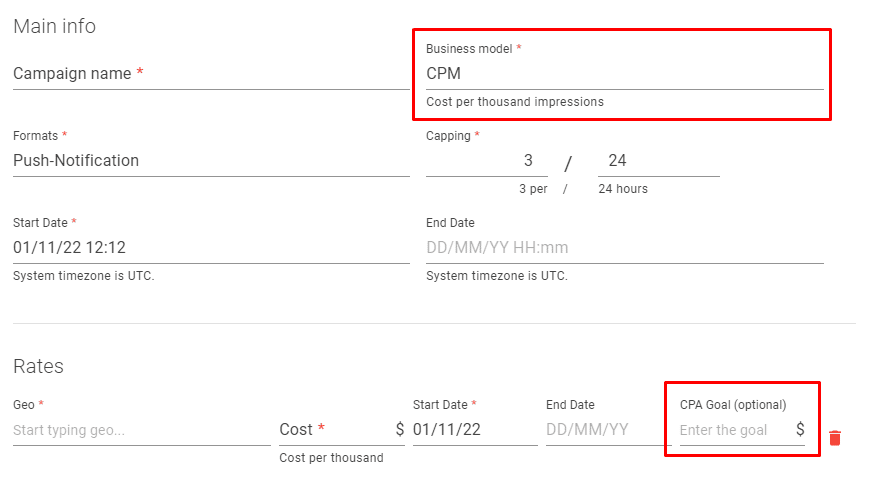 So while you are running your CPA goal campaign, the bad performing slices will be paused automatically so you can be sure that your campaign is always running at peak performance, reducing ad costs and maximizing results.
Keep in mind, to make CPA Goal and CPA business model campaigns work, you need to set up postback tracking properly to send conversion data to Galaksion, so make sure it's all set before you start your CPA campaigns.
Variety of Ad Formats
Galaksion supports all the major ad types, such as Popunders, Push ads, Native ads and also Interstitials.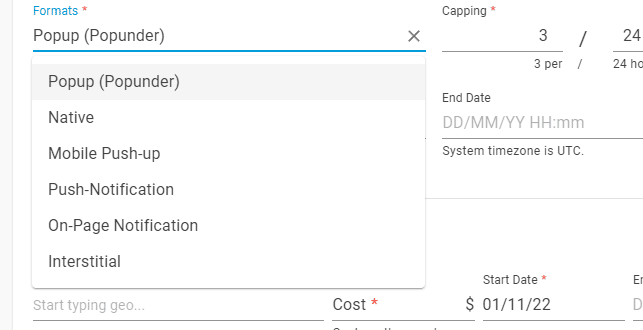 So you can choose which ad type is the best for your campaigns. Another thing I like when a traffic source has multiple ad formats is that I can use a so-called horizontal scaling strategy, which basically means, launching the same profitable campaign with the same landers, creatives etc. on multiple ad formats or traffic sources.
In this case, if your campaign is doing great on push, you can launch the same thing on pop, native, etc. to scale your profits even further.
How to Launch Your First Campaign with Galaksion
Now I'm going to show you how to launch your first campaign with Galaksion. For this example I'm going to launch a Push campaign just to show you how it works.
To get started go to campaigns from your main dashboard and click on the Create button.
Then you need to name your campaign, select a pricing model, the Ad format.

After that the ad creation window will pop up where you need to select the platform (device type) you want to target, and then you can upload your creatives right away.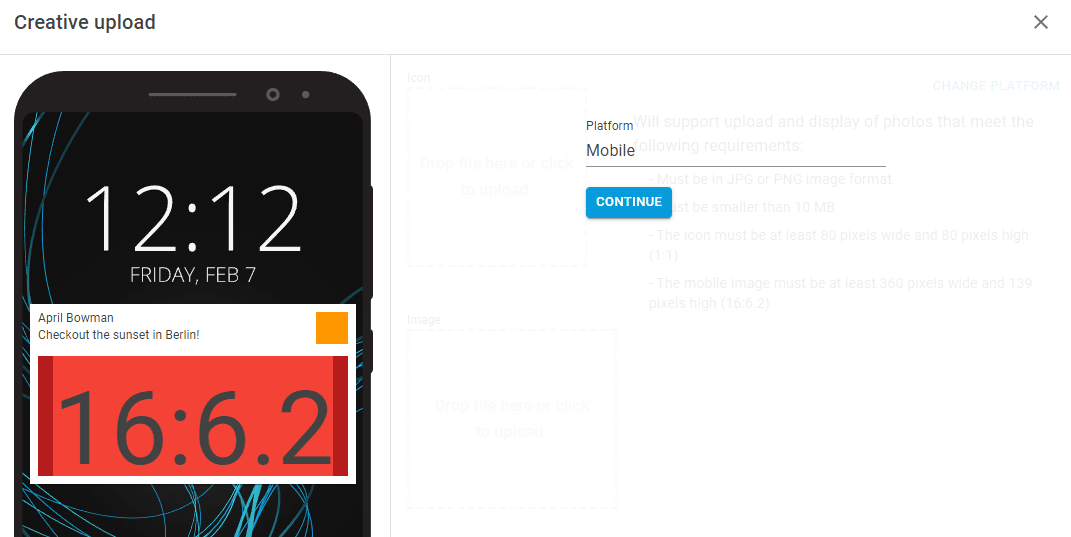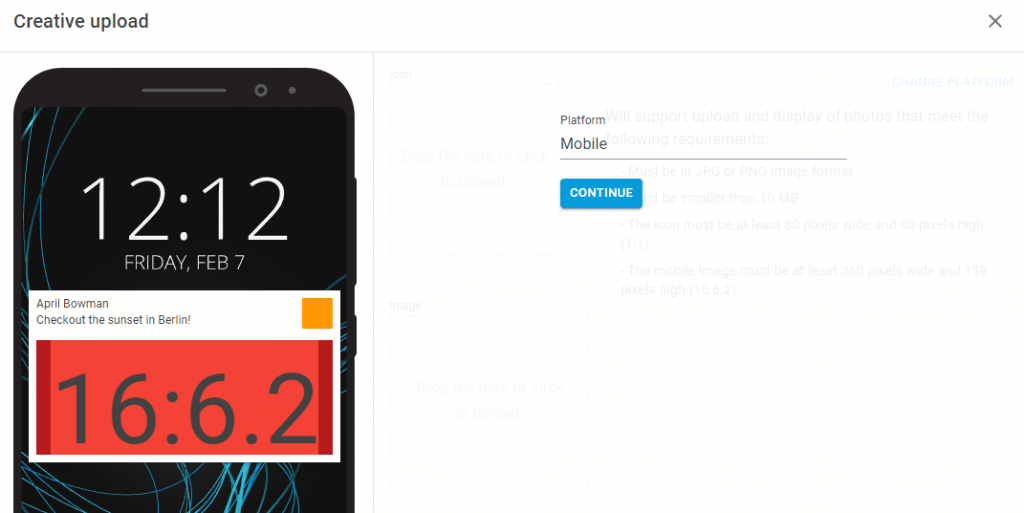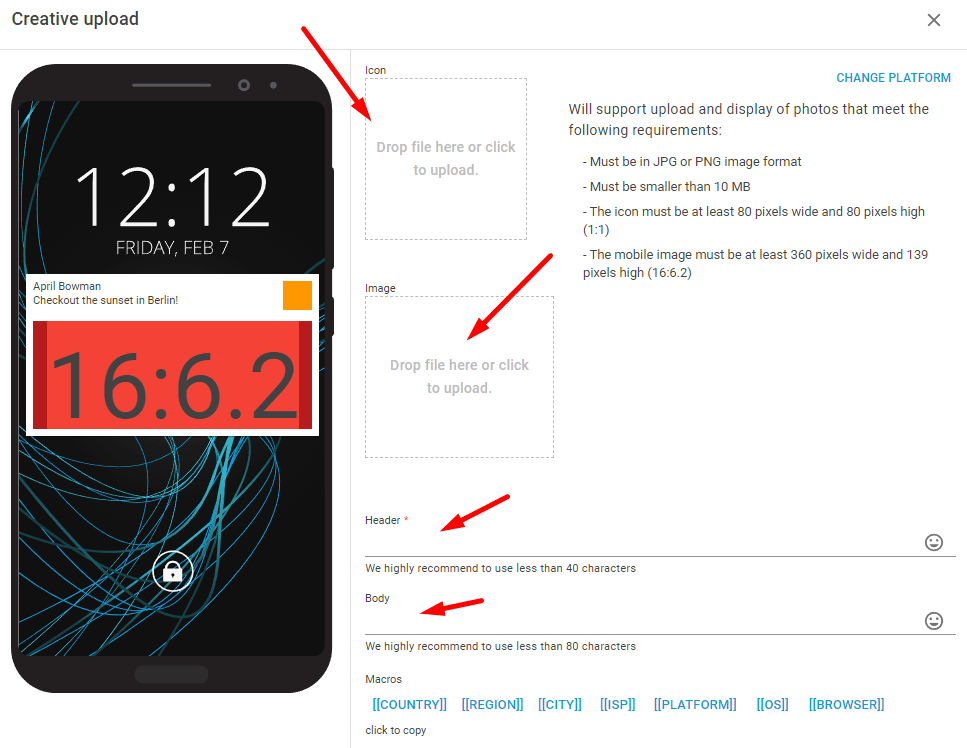 As I mentioned in the beginning, you can use the amazing free ad database when you create your campaign, and use those ads for inspiration or you can even add a few of them for testing.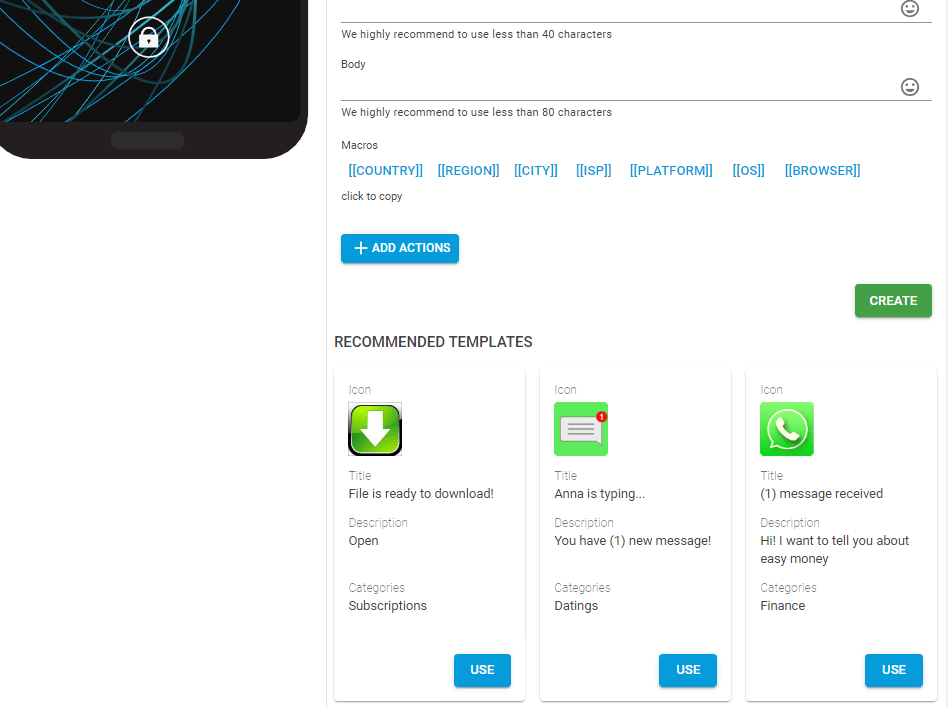 Next you need to select your target geo, cost per click (if you choose CPC) and you can add a CPA Goal if you want, it's optional so you don't have to, but I highly suggest it.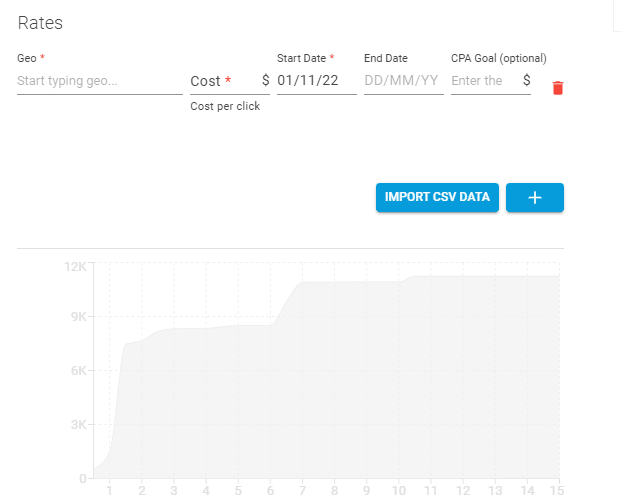 The next step is targeting, you can set all the basic targetings such as device types, operating systems, browsers and user activity.

You can choose from 3 user activity options, High, Medium and Low. Most people think that you can only succeed with High user activity but it's not true. The best is to test all 3 user activities in separate campaigns to get a clear picture.
You can also add Whitelists and Blacklists once you have data. When you find your most profitable placements (zones) you can launch a new campaign targeting those top placements only using the whitelist option.
Finally, you need to set a daily and total budget for your campaign and you are good to go.
Conclusion
To wrap things up, Galaksion is a high quality direct traffic network. They don't buy and resell traffic from 3rd party networks so you can be sure that the traffic you buy is fresh, fraud and bot free.
Galaksion offers multiple ad formats you can choose from such as Popunder, Push notifications, Native and Interstitial ads. They also support CPA business model and CPA goal features that makes it even more attractive for advertisers, especially affiliate marketers.
According to Galaksion their traffic converts the best with eCommerce, Subscriptions and Cleaner verticals, but many affiliates are having success with other verticals as well on their platform, such as: Lead Generation, Nutra, Utilities and Sweepstakes, and more.
So in short, Galaksion is a great traffic source with extra features that can help you generate big profits with your pop, push, and native ads campaigns.