Is affiliate marketing dead or not is the question many ask in various online forums. Admittedly, there are a few reasons why someone might think that.
What gives those claim the most traction today is the fact that affiliate marketing seems oversaturated, overregulated, and too exclusive, at least to someone who is not a professional.
As an experienced affiliate marketer, I will cover this in more detail, as well as give counterarguments that prove this type of business model is here to stay, at least in foreseeable future.
So, is affiliate marketing dead? The quick (and long) answer is no. Let me explain.
Negative trends in the affiliate marketing industry
Like all industries, affiliate marketing isn't perfect. Some who are unskilled, passive, too greedy, or simply unlucky will fail to make a significant amount of money in this way.
However, a percentage of people are eager to place the blame on others, and the business model as a whole. They argue that there are a few things that make affiliate marketing dead or nearly dead.
There are some good arguments worth mentioning that are a significant headache to every affiliate program.
Banning of affiliate marketing accounts, the need for a bigger affiliate marketing spend, and the need to change affiliate marketing content is more common than before.
Regulations
It's not a secret that there's less easy money and more hard work when it comes to the affiliate marketing business today. This is partly due to unending waves of regulations and restrictions that tie the hands of affiliate marketers.
While those rules and guidelines protect the users of the platform/website and make everybody less prone to scams, it puts creative affiliates at risk of disapproval, bans, etc.
Because of scammers, honest affiliate marketers are barred from promoting certain niches in many GEOs.
Facebook is a good example of a platform that made many honest marketers rich but made its rules so strict that you don't even know why your ads get disapproved.
This usually happens when a social media network becomes so large that it comes under public scrutiny. Scammers hurt the public image of social networks, and therefore their stock prices.
If you play by the rules, follow the guidelines, and carefully study the traffic sources you're using, this becomes less of an issue, and more of a nuisance. Those who adapt can still make a killing, both on regulated and unregulated platforms.
Exclusivity
I'm confident that many marketers experience an increase in the demands that major businesses and companies have.
They are picky about who can promote affiliate links, products, and services. Only the cherry-picked individuals get access to better deals, giving them a head start.
The simplest reason behind this is the growth of the industry and a huge increase in the number of affiliates and affiliate networks. Why wouldn't businesses choose only the best and the most reliable for their affiliate networks?
If you constantly expand your affiliate network, work hard on your affiliate portfolio, and become e deals will definitely come.
As you make progress, brands and companies won't have a second thought about working with you.
Competition
Once a niche, platform, or industry becomes huge, competition is quick to follow. This is a simple fact of life, one that you can't do anything about.
The competition will steal your creatives and your traffic on every platform.
However, there's a reason why competition isn't always a bad thing. You can use spy tools to check out their work for ideas, find new profitable niches, which ads perform the best…
It forces you to constantly improve, therefore making your whole operation more resistant, less prone to collapse, and potentially more lucrative.
It's hard to start
Some say that the cost to start an online business and jump on the affiliate marketing bandwagon is too big, or that the combination of skills needed to do this job is not easy to learn.
Regarding the skills needed, with some guidance from other professional affiliate marketers, you can start launching your first campaigns in a matter of months, even weeks with enough work.
While it's true that you have to fund campaigns and purchase a bunch of software like tracking tools, video or photo editing software, spy tools, and SEO tools, comparing these with the costs of having to start a regular company in most countries is ridiculous.
Positive trends for affiliate marketers
Now that we covered some negative changes in the world of affiliate marketing, it's time to point out some reasons why most affiliate marketers, including me, don't plan to shut down our operations anytime soon.
Affiliate marketing is still a perfectly legal, honest way to make a killing, and in the affiliate marketing space, many people agree it's actually thriving.
It's also a good way to create a smart passive income, through natural traffic that clicks on your affiliate links on various social media websites and blogs and purchases your affiliate products.
Let's move on to the biggest counters to negative affiliate marketing trends that "make affiliate marketing dead".
Affiliate marketing spending is reaching record levels
A good sign that an industry is thriving is the fact that more and more individuals and businesses are willing to invest astronomical amounts of money into affiliate marketing.
As 91 percent of merchants intend to raise or maintain their affiliate marketing budget, expenditure on affiliate marketing is predicted to reach $8.2 billion by the end of 2022. It is obvious that consumers are eager to pay more for affiliate programs. [1].
You have to spend money to make money, and it's no different in the affiliate marketing industry. Every experienced affiliate marketer knows how important having a huge budget is once you find a winning campaign.
One of the affiliate marketing techniques used for creating heaps of money is pay-per-click marketing. Compared to writing blogs on affiliate sites it needs a lot more investment, but it has a huge potential.
I strongly recommend this way of online marketing, as there are plenty of social media marketing efforts you can start, without much risk.
It's my favorite affiliate marketing method, but having a successful blog is amazing too.
Revenue is increasing too
Is affiliate marketing dead from the revenue standpoint? The income of active affiliate marketers has significantly increased in recent time, on average at least.
Since 2016, revenue has increased for 77 percent of affiliates each year. Additionally, 86 percent of affiliates anticipate that their future affiliate marketing revenue will either rise or remain stable. [2]
Of course, there are less successful affiliate marketers for each one that became rich. To become a successful affiliate marketer one needs perseverance.
Even if you don't earn millions in your first month, keep testing and optimizing your affiliate marketing operation.
Search engine optimization, finding a good niche, and creating ads that convert are just some staples of affiliate marketing and digital marketing in general.
Once you begin to generate revenue consistently, all you have to do is scale your affiliate marketing efforts and your affiliate income will skyrocket. That's how I became a successful affiliate marketer.
Those that engage in affiliate marketing wouldn't be so confident about their future if those firms were dead or fading.
Brands love affiliate marketing
Many brands continue and even expand their affiliate offers, allocating even up to 10-15% of their budget to their affiliates! And the big guys don't like wasting money.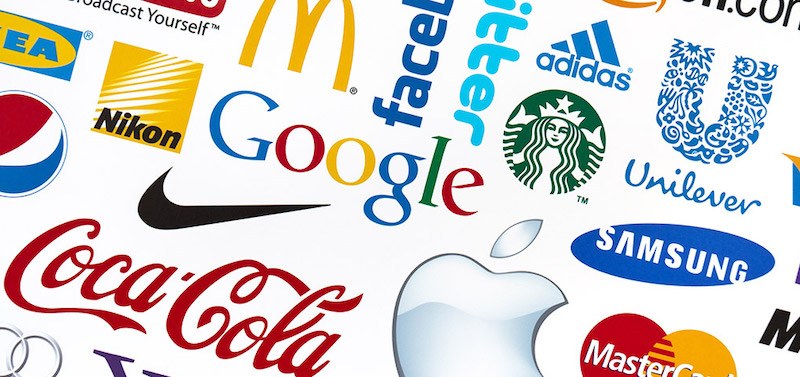 For example, there's Amazon's affiliate program. Amazon, even though it reduced the revenue for many affiliates, still remains a huge platform holding a huge chunk of the market.
Whether you have a Youtube channel or advertise on a TikTok, Facebook, or Instagram page, partnering with big associate programs is a good idea.
An affiliate program was used by more than 80% of advertisers and 84% of publishers surveyed. Furthermore, over 80% of advertisers spent more than 10% of their advertising spend on affiliate marketing. [3]
The affiliate marketing industry is worth billions of dollars, and no one can resist the opportunity to earn a ton of money online, brands and major corporations included.
New platforms
Those who started out doing affiliate marketing 15 or 20 years ago like I did know how fast things change in the industry. Not too long ago, some platforms were like the wild west in Clint Eastwood movies.
That's the best time to start advertising, and as new platforms emerge and attract hundreds of millions of people, they too are an unregulated gold mine full of opportunity. Competition is also much lower on these newer platforms, at least for a while.
These platforms are emerging all the time, especially now that every child, teenager, and adult has at least one phone or a computer at home. Stay alert for new opportunities like these and you might hit the jackpot.
Affiliate marketing tips to succeed in 2022
Finally, we get to the expert affiliate marketing tips. These will help you expand your business in a sustainable way, optimize the whole process, and hopefully make you rich.
Keep in mind that there isn't a universal winning formula that works for everyone, but there are some basic principles and ideas that can be applied 100% of the time.
While some may seem basic on the surface, keep in mind that beginners and amateur affiliate marketers shy away from these or don't understand their importance.
Constantly expand and diversify your operations
This is the most important tip, by far as relying only on one stream of revenue can be a fatal mistake. As Amazon associates learned in 2020 when Amazon slashed affiliate commissions, your profits can vanish overnight.
However, if you diversify and work on many affiliate marketing techniques at once, the chances that you lose all if any revenue is very slim.
You can use ad banners, pop-up ads, email ads, Youtube, PPC marketing techniques, e-commerce, backlinks, or whatever you want. There are many helpful youtube videos that will help you learn and master each affiliate marketing field.
Here's an example of a great affiliate marketing Youtube tutorial.
https://www.youtube.com/watch?v=0-Bof0SU7ZI
Use good tracking software
Making sure you're presented with good data should be one of your top priorities. Having good ads and affiliate products means nothing if you don't know how much you earn, where to expand, to scale or not, etc.
For Youtube, it's usually Google analytics. For PPC campaigns on Facebook or TikTok, it's usually something like RedTrack. Find the best tracking software that you can afford and use it to its full potential.
And trust me, there's a whole lot of data you'll have to work with in order to succeed.
Find a profitable niche and milk it
This is the part that can take a while, as good niches depend on many factors. If you're a beginner, finding a niche can really be stressful, as you don't have a huge testing budget.
Therefore, research some evergreen niches and stick to them, especially if it proves lucrative. Once you create a foothold, expand on other niches, broad or not.
However, I'd advise you to stay clear of risky niches that might be banned in certain GEOs, especially on major social media platforms. You could lose your account and all your money on it in case it gets banned.
It's okay if only 1 in 10 niches work out. Once you find what you're satisfied with, scale it to the maximum.
Don't scam people
While the idea of scamming others to get free money schemes is attractive to some, it's only a matter of time before a platform cracks do.n it and you lose your accounts..
The company that you have the deal with will straight out refuse to pay you for that traffic, and you'll be left with nothing,
Instead, focus on legit offers with good long-term prospects. This should be a no-brainer, really. Only make offers that you would like to click on yourself.
Work with reputable sellers and offers
It's also very important to steer clear of shady individuals and companies, and there are loads of them. Furthermore, directing your traffic to a reputable offer is the only way to make that traffic come again in the future.
For this reason, before working with a possible seller, you must do your homework and speak with them.
Also, examine their sales pages, marketing materials, and other affiliate resources to determine whether the caliber meets your standards.
Make (very) high-quality ads
I can't stress this one enough. Naturally, people love pretty things, and the same goes for ads. If it's a video, spend some time researching what's popular music, aesthetics, and even a type of video.
If it's an ad in a form of a banner or a picture, use powerful tools to touch it up and make it even more attractive.
Creating ads for the sake of creating ads will bear no fruit. You must understand the trends, your target audience, and the niche as a whole. Invest a lot of effort and money into your ads, and they will pay themselves off really quickly.
Conclusion – is affiliate marketing dead?
Is affiliate marketing dead -Certainly not. On the contrary, it's a thriving industry full of opportunity, even when we take into account the biggest negative trends like competition and regulations.
It's true that some people find affiliate marketing less simple to pull off, see their revenue decrease a bit, etc. However, if you always test new niches and scale winners, you are guaranteed to keep earning serious money.
This is a dynamic industry, and it's important to learn constantly, experiment, and dare to try new things and platforms. That's where the secret of affiliate marketing lies.
If you're interested in becoming an affiliate marketer or want to exchange expert advice and ideas, check out my blog iAmAttila or my premium affiliate marketing forum iAmAffiliate.
There, you'll find tutorials, how-tos, case studies, Q&A threads, special offers for its members, and more!