Are you ready to elevate your marketing this year?
RedTrack offers exclusive Black Friday deal to help you scale revenue like never before!
RedTrack is an analytics & automation solution for post-cookies era, helping scale revenue with activation of the precise marketing data.
This year RedTrack offers a sweet bundle consisting of:
– Tracking & analytics subscription
– Advanced Automation extension with 5-min rules to help you automate best-performers & stop budgets drainers
– Extra users for your account & no overage charge if you revenue or spend spend grows (and it should 😉)
ALL OF IT WITH 40% OFF for an annual subscription!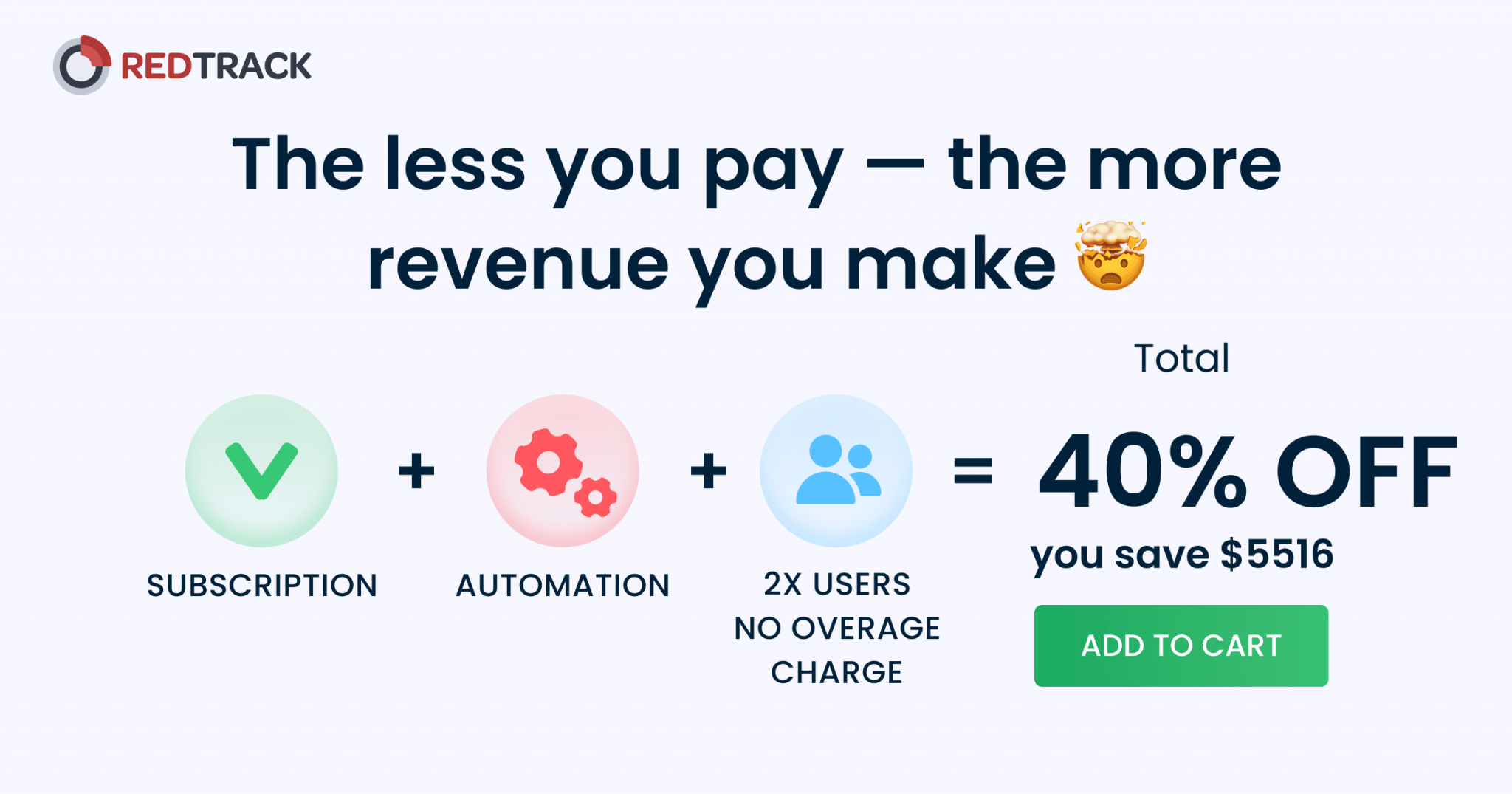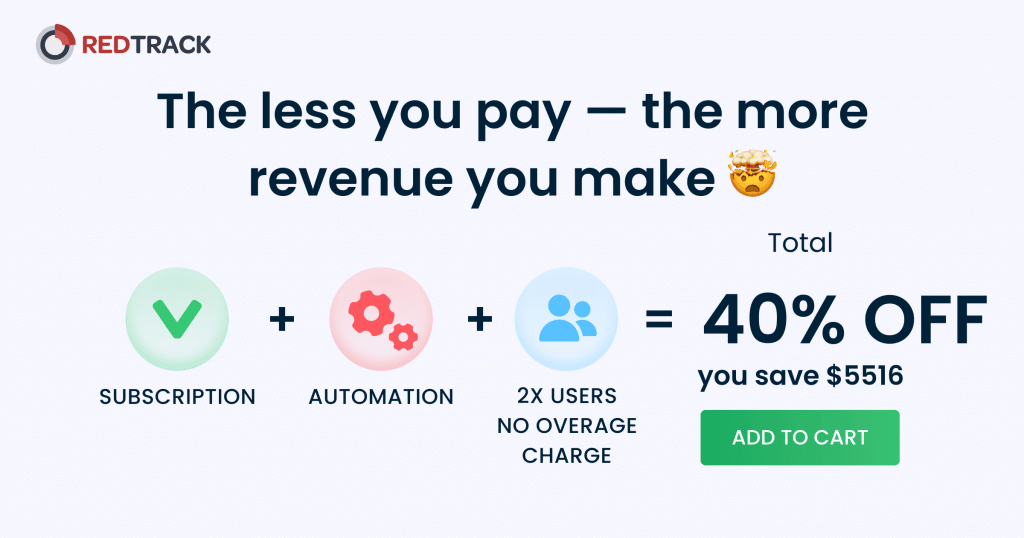 Save up to $5k & invest this money in your super profitable ads this year!
Sounds awesome, right? Time to purchase your special bundle with RedTrack.
Check the conditions on RedTrack's website or book a call with their amazing team to help you find your winning analytics & automation strategy!