If you need to attract more traffic to your website or online store and can't afford the paid sources, do not despair!
The list of some of the best free traffic sources you must use is on the way! But first, let's explain what it means.
Free doesn't mean easy
It's not a secret, everyone loves organic traffic. Startups or small companies that don't have too much money rely on free traffic sources to grow their brands.
However, just because a traffic source is free it doesn't mean it's effortless. To gain traffic, you will have to put in a lot of work.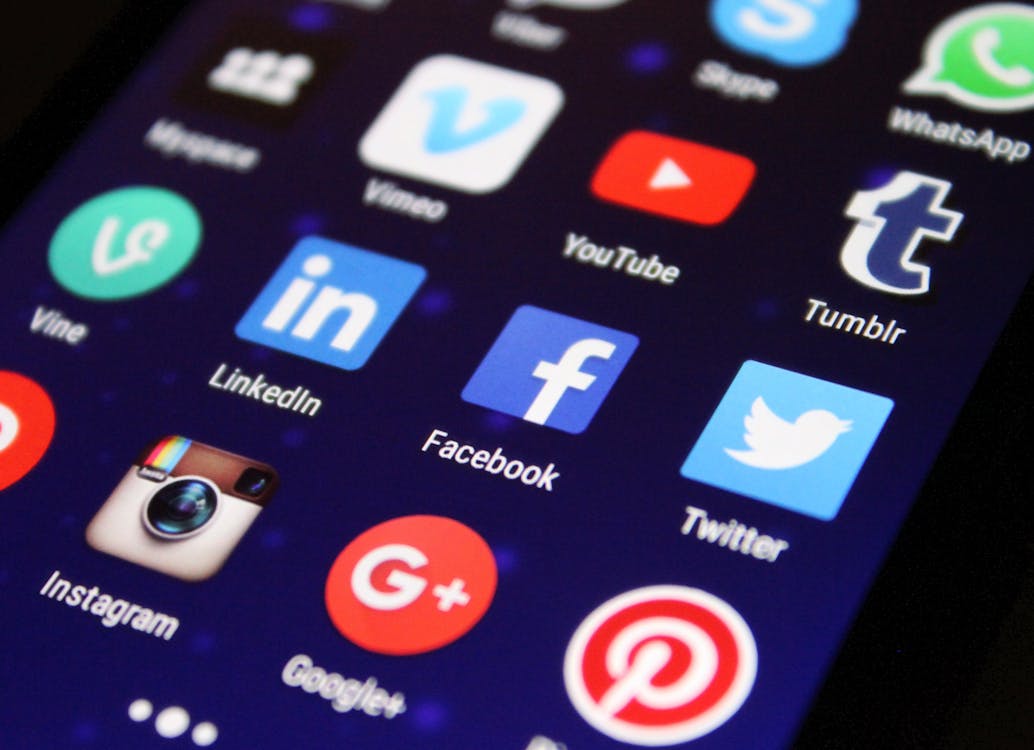 For example, I and other experienced affiliate marketers spend a lot of attention and time implementing many of them in our campaigns.
In digital marketing, every edge that keeps you on top is priceless, as competition can be fierce. Even small tweaks can mean a difference between earning tons of cash and losing it.
There are tons of great free sources of traffic that you can utilize. But, keep in mind that their effectiveness may vary since many people make use of them too.
You should do your research, master them, and combine them for the best results.
The 411 on free online traffic sources
Simply put, a traffic source is a place where you get visitors to your website. It can either be free or paid for. Therefore, free traffic sources online are online platforms that you can use for free to drive your target audience to your website. The 11 best online free traffic sources include:
SEO
TikTok
Twitter
Instagram
Email marketing
Quora
Youtube
Reddit
Guest posts
Pinterest
Facebook
Now that we have laid them all out, let's cover these sources of free traffic in much more detail.
1. Search Engine Optimization (SEO)
Search Engine Optimization is probably the best free traffic source out there. It's also the largest and most famous. Without exaggeration, everyone uses search engines.
Being ranked close to the top because of a great and competitive keyword will have an amazing effect on your website or blog.
Further, great keywords help marketers earn more money if they optimize everything correctly.
As Google is number 1 among the search engines, I will focus entirely on it. Let's dive into detail about why Google search is such an important tool and how to use it.
Be on the first page of Google Search
Top ranking by search engines means that your website will have more visitors since 75% of people stay on the first page of Google. Being at the top is what you want for your business.
However, it's very hard to achieve in practice. It takes hard work, skill, experience, and most importantly, a lot of time.
You must provide a lot of backlinks, internal and external links, plenty of relevant keywords, pictures, and other media.
Make original, quality content
Furthermore, your content must be unique and high quality, as search engines like Google know when an article is written by a bot.
There are plenty of algorithms that detect bot-written things, and even if you invest significant efforts to overcome them, there's always a risk.
You can make use of many amazing tools like Google Search Console, Google Analytics, Google Keyword Planner, and more.
The perfect keyword is within reach
If you want to get started, all you have to do is create a Google Ads account. Once you fill in all of the data and finish the setup, you will want to find some amazing keywords.
Go to the top right corner and click on "Tools and Settings". Next, click on Keyword Planner.

Now, enter up to 10 keywords, and choose a language and one or more countries.
Once you fill in the needed information, you will see a long list of keywords that all have certain parameters. You can sort by competition, average searches, top of the page bit, etc.
You can even refine the keywords you get, for example by excluding or including keywords with brands.
All that's left is for you to pick keywords that you want to include in your content. If you choose good keywords, your revenue and traffic are sure to improve!
It's always great to watch some Youtube tutorials when starting out.
One of the main advantages of using SEO as a source of free traffic is that the visitors are highly targeted, unlike those from ads.
For example, people visiting your site from Google are already interested in what your website offers.
2. TikTok
Since 2017, TikTok has spread throughout the world, grabbing the attention of many with its addictive short and entertaining videos, sometimes even seconds long.
In 2021 it reached 1 billion users, making it one of the biggest social media platforms.
Unsurprisingly, this Chinese social media website is proven to be an amazing free traffic source, where you can target audiences of all ages in 40 different languages.
The best way to stay trendy
Most of the online trends originate exactly from TikTok, where a viral video gets tens, even hundreds of millions of views. TikTok is so successful, that other networks like Instagram try to copy its features.
How can you get in on the fun? The usual way to reach millions on TikTok is to make a TikTok account. Find out what's popular and follow trends.
Dance to some popular music, subtly promote your product or service, and people will start to view your content. Most of the videos should be short, up to 15 seconds for the best result.
In my experience, blatantly obvious ads should be avoided, as people react best to ads and promotions that are seemingly made by fellow TikTok users.
Spy on your competition
If you want to see what your competition is doing, give spying tools like PiPiAds a shot. It allows you to view ads that others are promoting. It can serve as a great inspiration for your ads.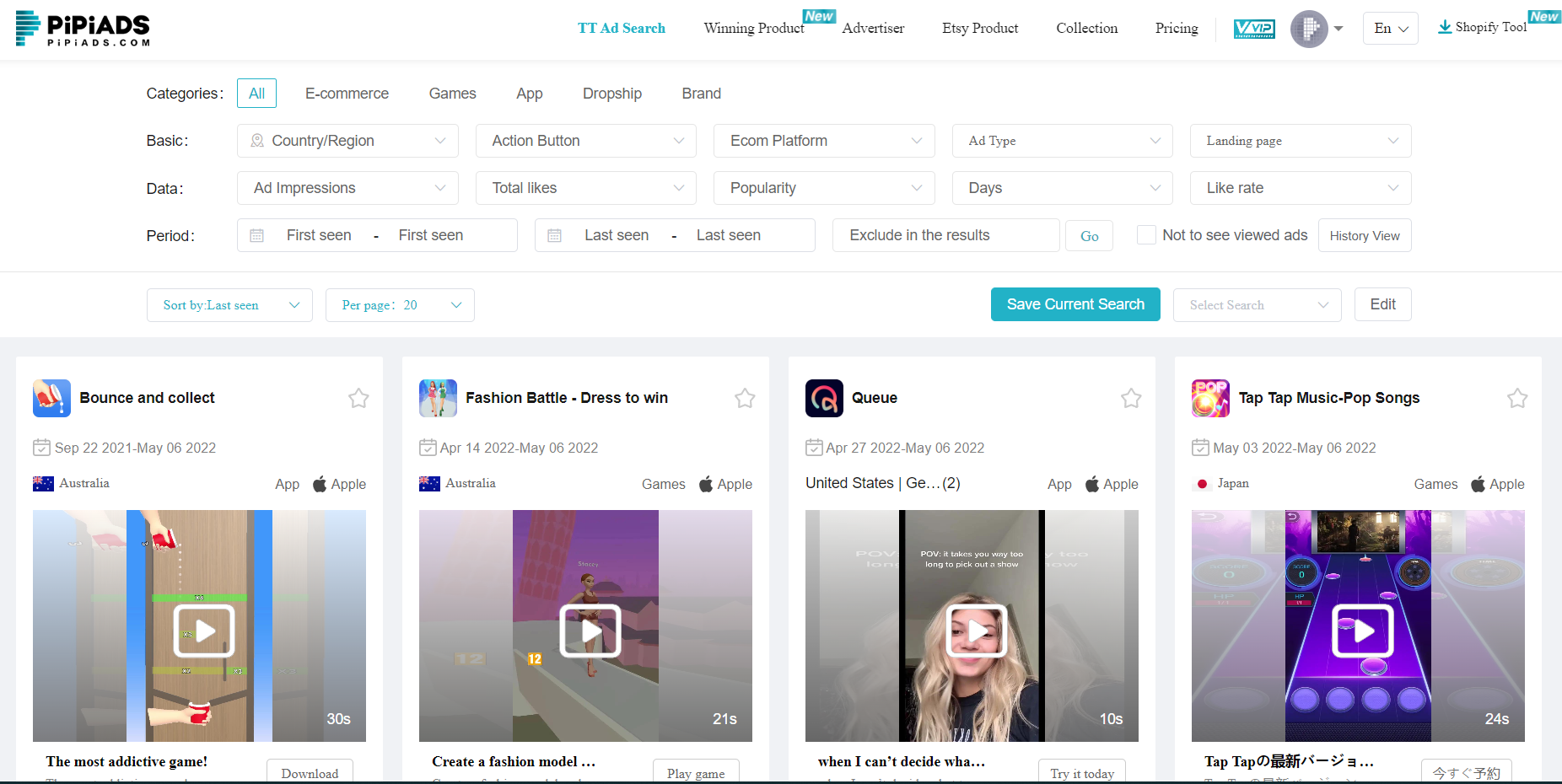 If you're interested in a certain country, or niche, or want to sort ads in a certain way, that's all possible with a spying tool. Software like this is an invaluable tool for most digital marketers.
3. Twitter
Twitter, founded in 2006 in the US, is nothing new. Boasting more than 330 million monthly active users, this popular social media network is often called "The town square" of the Internet for a reason.
For now, opening a new Twitter account is free. However, that might change in the future. On April 25, 2022, Twitter agreed to a $44 billion buyout by Elon Musk, the CEO of SpaceX and Tesla.
This potentially makes it one of the biggest deals to turn a company private. How things develop regarding Twitter and the buyout is yet to be seen.
Why use Twitter?
What Twitter allows you is to constantly interact with your potential audience and competitors in a seemingly professional way, that's visible to everyone.
Using short messages or "tweets" one can keep his customer updated, promote deals, share opinions on current happenings, and more.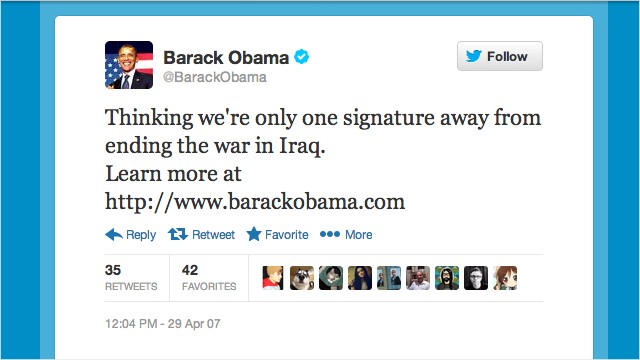 Celebrities, Companies, religious figures, and even governments use Twitter to promote their cause and spread their message.
As one of the classic free traffic sources that are especially huge in the US, it's a great way to attract some organic search traffic from North America.
It's a great opportunity to get some free website traffic in a relatively simple, easy, and effortless way.
4. Instagram
You are probably well acquainted with this social media platform. In its 11 years of existence, it has created a heaven for advertisers and anyone who wants to grow their brand.
Many major brands migrate from Facebook, its parent company, to Instagram in recent years. This is also true for users, especially the young demographic in the US.
Its features make it easy for a potential customer to find you, explore your profile, etc. Influencers are plenty on Instagram, and opening a profile is free and easy.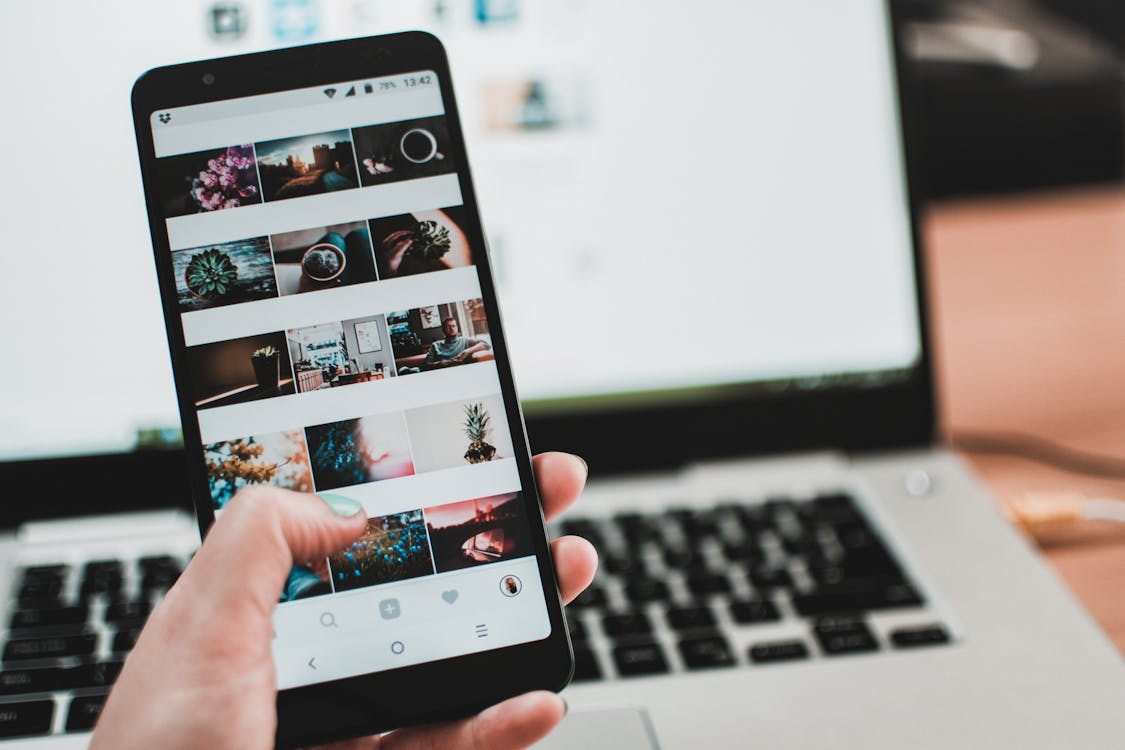 Things like traveling, e-commerce, fashion, tech, etc. are all big on Instagram. Therefore, finding a good niche shouldn't be too hard.
Make sure your pictures are top-notch
What's most important about Instagram is that it's a great source of organic traffic. All you have to do is post daily on your Instagram profile, add a few relevant hashtags, and people will flock to you if they like what they see.
It's a very visual network, so you should mostly focus on high-quality pictures with great descriptions. It has filters that you can use to improve your posts and attract even more free traffic.
5. Email marketing
Sending and reading emails is a common responsibility of many, whether because of work, school, or something else. Emails are a great way to reach out to a friend or a colleague, but also a great source of free traffic.
You've probably made a profile on social media sites before. Odds are, once you gave them your email address, a daily torrent of emails arrived in your inbox ever since.
This is not unique to social media sites but to any website. Everyone wants to constantly gain traffic, and one way to do that is to send a bunch of emails.
You don't need an email bot
It's not a secret that major companies use software and email bots to send tons of automated emails every day. However, that can be costly.
If you're a small company or don't want to pay for them, you can do it yourself or find limited, free software. For example, Sendinblue and Omnisend offer up to 500 emails per month for free.
If someone orders a product from your website put their email into a file. Each time you offer discounts or promotions, send them a short email to notify them.
If they already trusted you and bought your products, they will probably want to check it out! But, be careful and try not to spam too many messages.
At that point, many potential customers will report it as spam.
6. Quora
This Q&A website proves a valuable source of advice to more than 300 million monthly visitors. As an online community, it's pretty unique. It owes its uniqueness mostly to its users, who behave very professionally.
Users over 18 have spent two-fold the time on Quora compared to LinkedIn. On Quora, you'll find a plethora of engineers, managers, doctors, academics, and other successful individuals.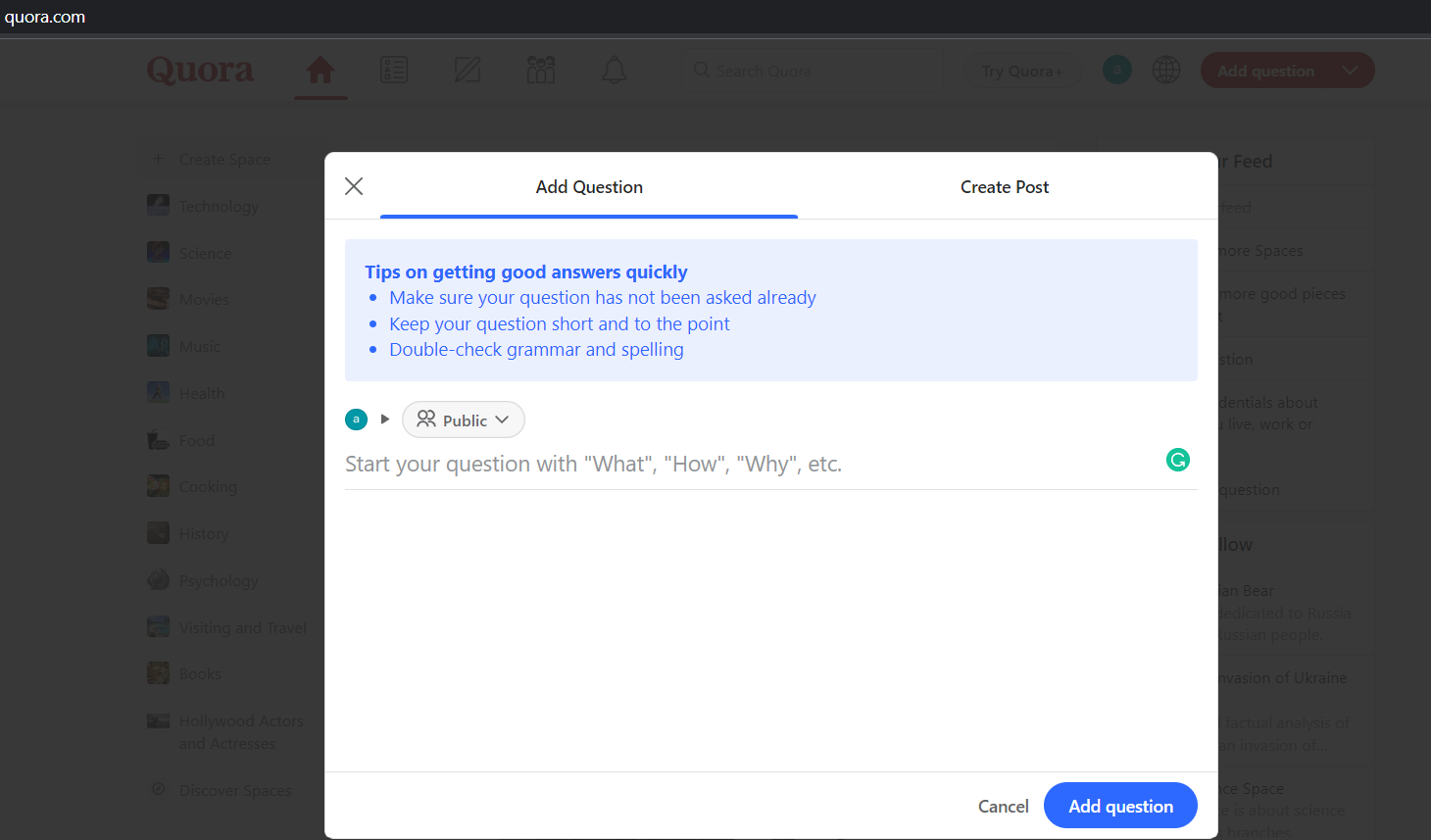 How to make the most out of Quora's format?
Another great thing about Quora is the fact that you have a great opportunity to assist people who are trying to decide between multiple options.
This way, you can greatly influence their opinion or choice and lead them toward your website. Also, visibility and algorithm on Quora are great, as users get suggested similar topics very often.
7. YouTube
People spend a lot of time on YouTube. The odds that you never came across a YouTube video in your life are near zero. If you want to reach a very broad audience, this is the free traffic source you need.
While it's true that quality content takes time, effort, and some skill, your YouTube videos are always a great addition to your website, blog, article, you name it.
You can explain things better, teach your viewers a new skill, or promote a product more interactively. Whichever is the case, your target audience will greatly appreciate your good effort.
What makes a good YouTube channel?
Running a Youtube channel is quite simple. To generate a maximum amount of free traffic, what you have to do is adapt to the YouTube algorithm.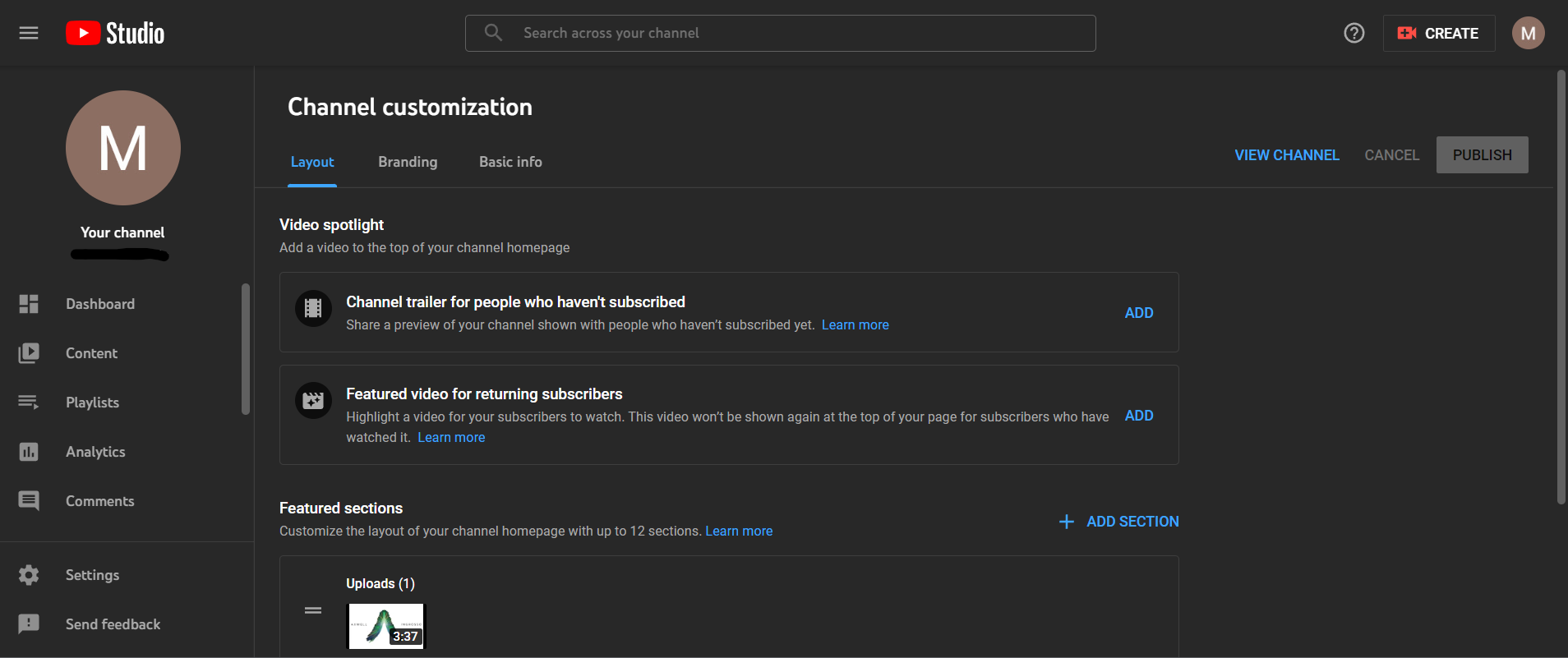 As is the case with most social media networks, a YouTube algorithm will hide or promote certain video content depending on many factors.
They include the number of views, likes, comments, length of the video, average watch time, even subscriptions, and content itself.
Consult with other YouTubers about what your YouTube videos should look like, but keep in mind that not all aspects of the YouTube algorithm are public knowledge. Some if not most of the things we know about it are products of experimentation and luck.
What do you need to get started?
The first thing that you'll need is a decent camera. If you don't own a professional camera but have a phone with a solid one, that'd do for now.
There are many good ways to film a video, but even if you know what you're doing, success isn't always easy to achieve.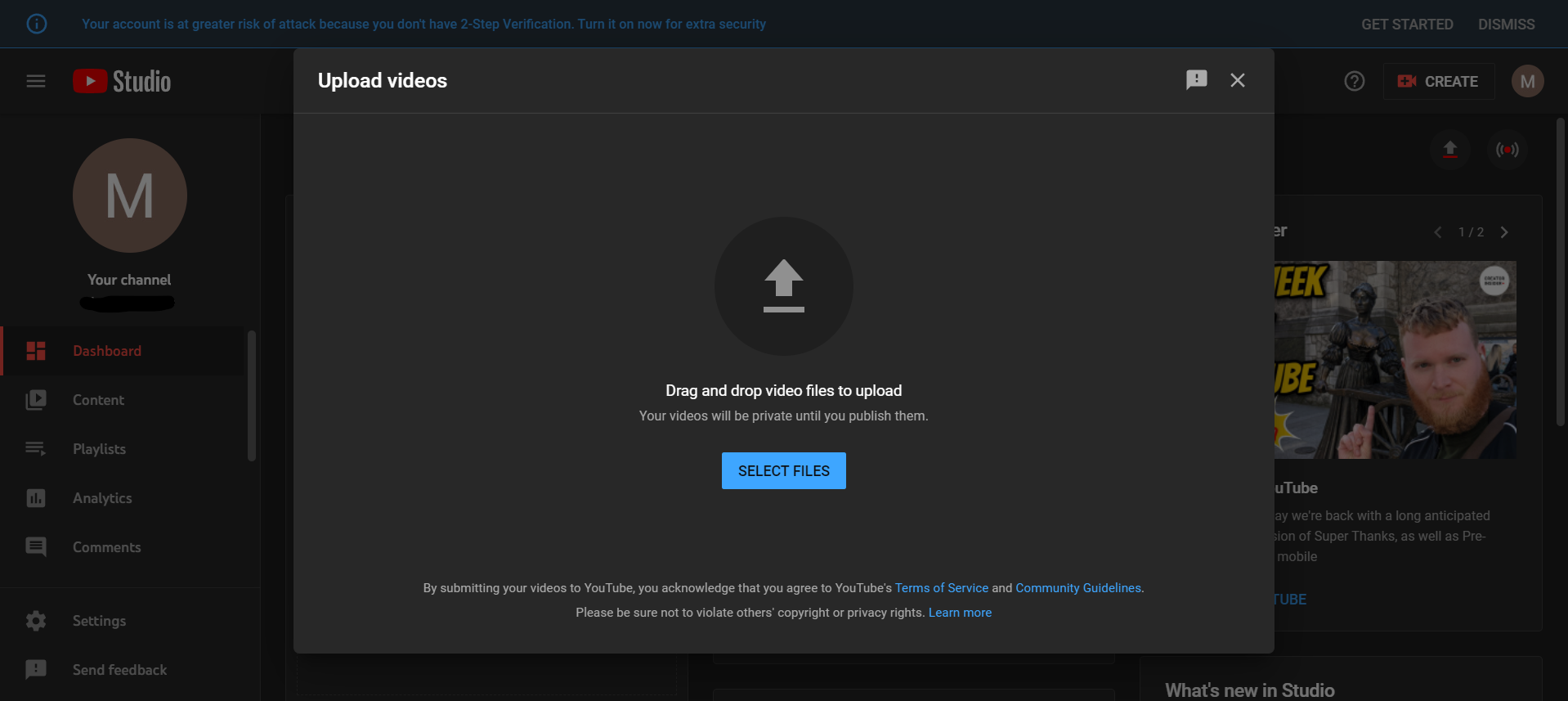 Nevertheless, even if your video doesn't go viral, if you have patience and put out good content, some traffic is guaranteed. Posting on Youtube is free, you can put your links in the description, and interact with people in the comment section.
If your Youtube does very well, you'll even have the opportunity to directly earn money from it via Youtube's monetization system! There's nothing to lose!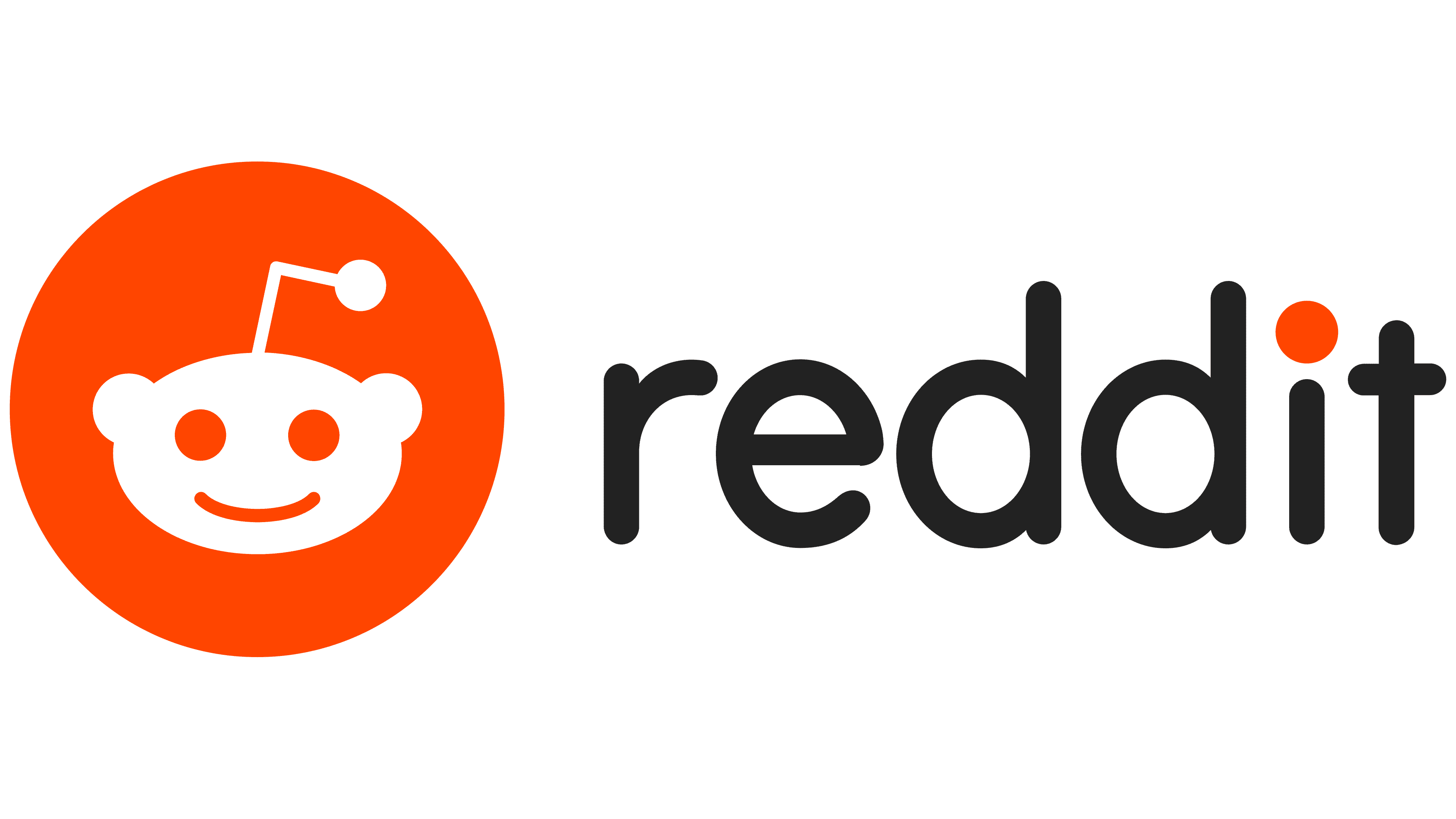 8. Reddit
Reddit is often called "The front page of the internet". It owes its nickname to the fact that it's a huge and diverse network, with every type of content that you can imagine.
It has a search option that imitates a search engine and provides you with results relevant to the website.
Furthermore, it consists of an infinite number of separate communities or "subreddits" and each has its own rules, admins, and preferred type of content.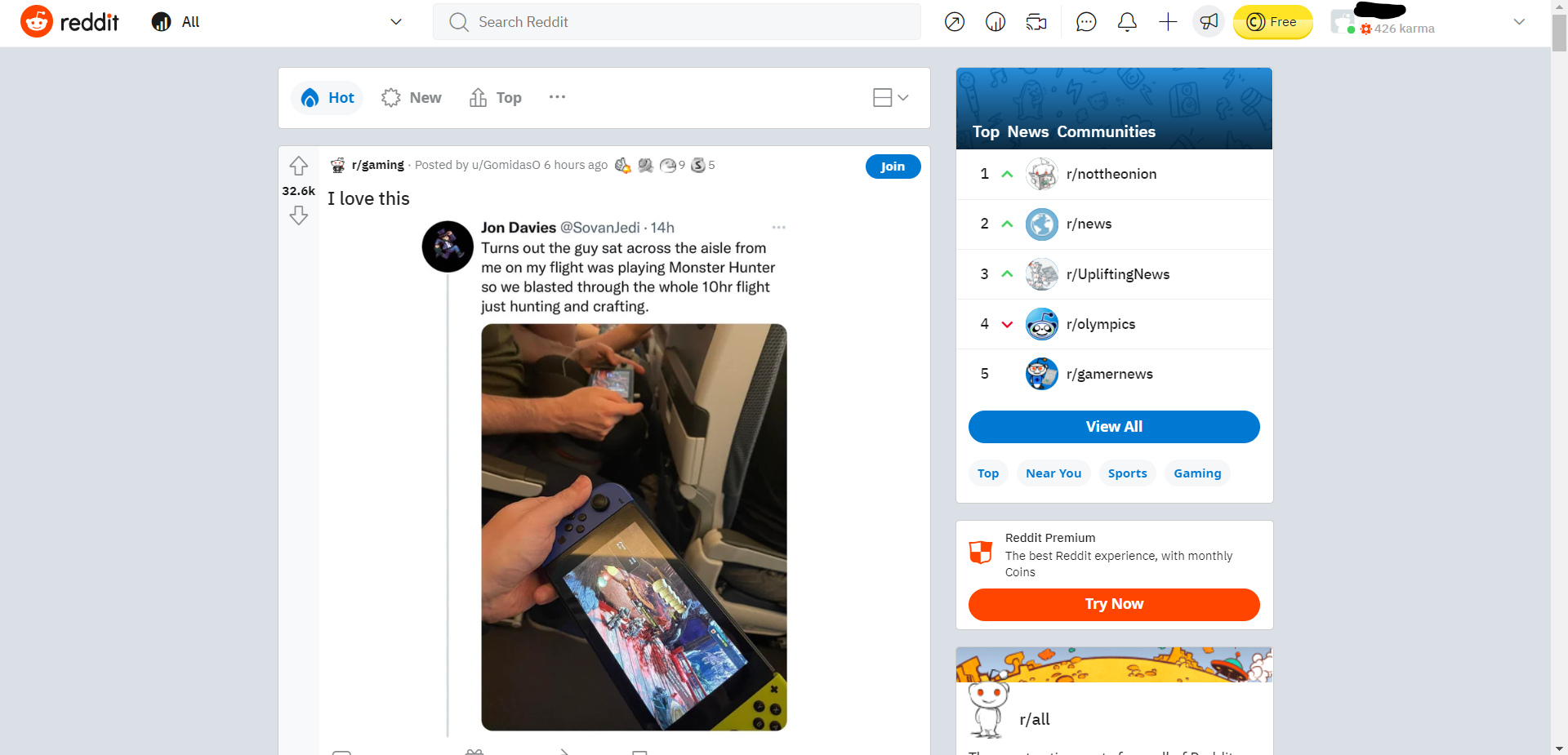 What can one do on Reddit?
You can subscribe to any number of subreddits that interest you, whether they offer news, advice, memes, pictures, videos, etc. This is what makes it such a great source of free traffic.
It's even often mentioned and quoted in mainstream media! For example, Reddit came under the spotlight when users of r/wallstreetbets, a stock trading enthusiast subreddit, were even able to revive a major company Gamestop on the stock market!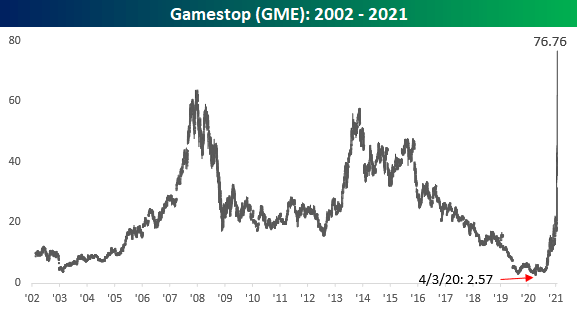 Spread the word about your business!
The best way you can grow your brand by using Reddit is to either subtly promote your services in the comments when someone asks for advice. If you already have a relatively big audience or customer base, you should make your subreddit!
Once you have your subreddit you can do whatever you want with it. Its followers or subscribers will organically direct traffic to it by word of mouth. Once that traffic becomes your website traffic you can expect a lot more sales!
9. Guest posts
Unlike social media, email marketing, and most other free traffic sources, guest posting relies on the use of backlinks. Simply put, you write blog posts for other sites, and link back to your website in the articles.
Google Search loves when posts contain backlinks, as they seem as legitimate sources of information. That's why guest posting is such a smart way to drive traffic.
Sometimes competition can be helpful
When possible, you should always work with other creators that cover niches and topics that are relevant to your website traffic.
Guest blogging can dramatically increase the amount of direct traffic and explode your online business. The traffic you get is of high quality too.
What sets guest blogging apart from search engines and social media platforms is the collaboration aspect. Both you and your partner are benefiting from the deal, as you get a part of his traffic, and they get some quality content.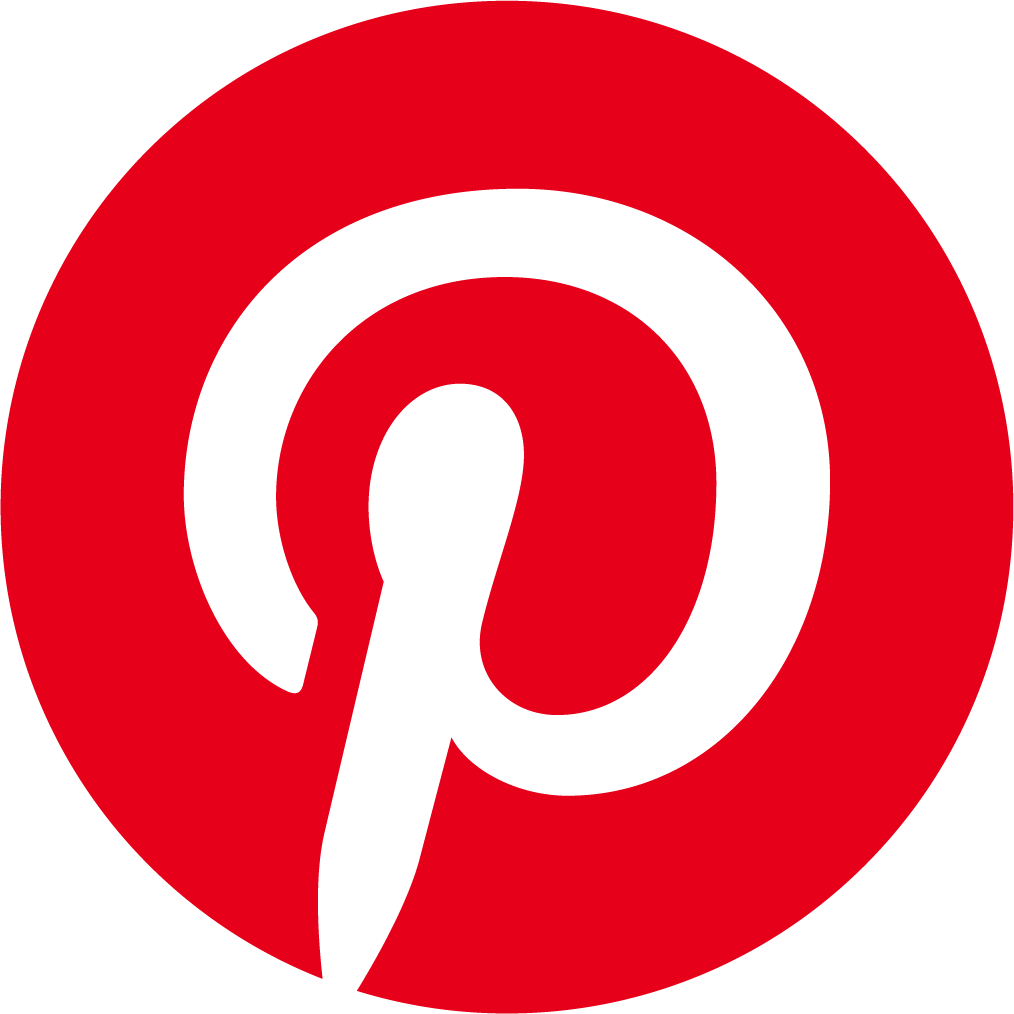 10. Pinterest
Another great way to gain traffic is to try out interacting with the Pinterest community. First and foremost, Pinterest is an image-sharing service whose images are sorted by category.
While it's not as large as most of the names in this article, this social media platform fills certain niches like no other. Some popular categories include fashion, interior decoration, gym gardening, travel, and other things.
Besides images, you'll find plenty of videos, GIFs, etc. Recently Pinterest even introduced a live-streaming app for video creators!
I could write an entire article on Pinterest, however, what is important to know is that for hundreds of thousands of users in America Pinterest serves as a second Google Images.
11. Facebook
Facebook is undoubtedly one of the biggest social media networks worldwide. However, in recent years it struggles to grow, even losing users for the first time in 2022.
A lot of content marketing activity takes place on Facebook still. Facebook is still especially popular among a bit older demographic, due to the migration of youngest audiences to other networks.
You can use that to your advantage, especially if you're niche targets people above a certain age.
Advertise for free on the marketplace of the internet
Facebook has millions of marketplace-like groups, where a huge amount of people search for relevant services and products. Facebook ads, although not as lucrative as before, still offer an opportunity for profit.
If you have a brand that already has a following, make a Facebook group and use it as your Facebook billboard. This works like a charm for quite some time and it doesn't seem it will go anywhere anytime soon.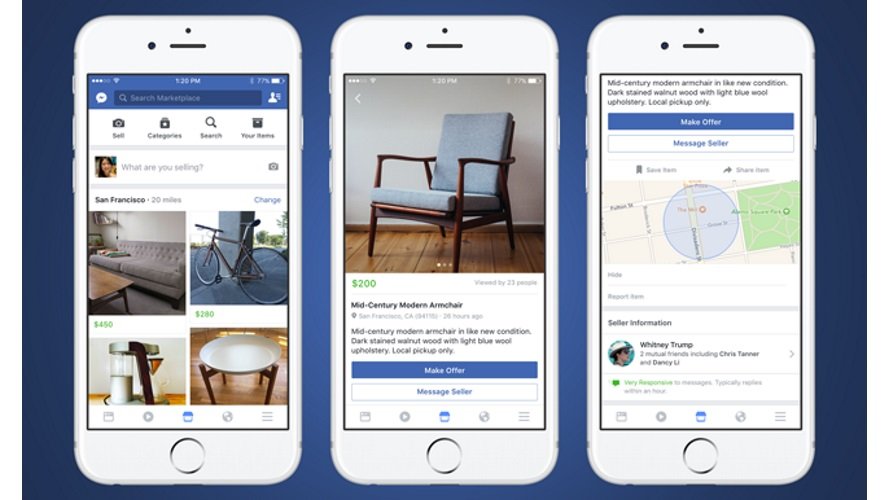 Conclusion
There are tons of great free traffic sources out there, and all you have to do is try them out and see what works best for you. I personally always use SEO optimization in all of my articles, as it's an invaluable tool in helping content thrive.
Once you master a few of these, you are bound to drive traffic to your website! If you want to find out about more great ways to make cash, you should consider affiliate marketing!
It's a field where you can implement all of this knowledge and where the sky is the limit.
If you want to learn more, check out my affiliate marketing forum iAmAffiliate. There, you'll find even more about free traffic sources, ads, social media, and digital marketing!