Some say this, others say that.  I never trust the grapewine, and you shouldn't too because it can cost you lost revenues. One thing for certain, some things like Trust badges can increase your CR and thus make you more money on your shopify store are true.  I've used optimizely to split test this, and yes it causes a lift in CR.
But then comes the question, which trust badge should we put on our store? There's tons of trust badges on google images!
Econsultancy did a customer survey; how and who they interviewed to get their opinion I am not sure, but they found this:
McAfee (79%)
Verisign (76%)
Paypal (72%)
BBB (37%)
TRUSTe (28%)
Source: eConsultancy.com
This was actionable data I wanted to test myself, but I changed it a bit and decided to harness the authority of Google. So I added the google logo in there as well and ran this targeting people who spend their life on Facebook using Google Surveys, and spent $50 bucks on the data and got 168 people to give me their opinion.
This is what the survey looked like to people that took the test: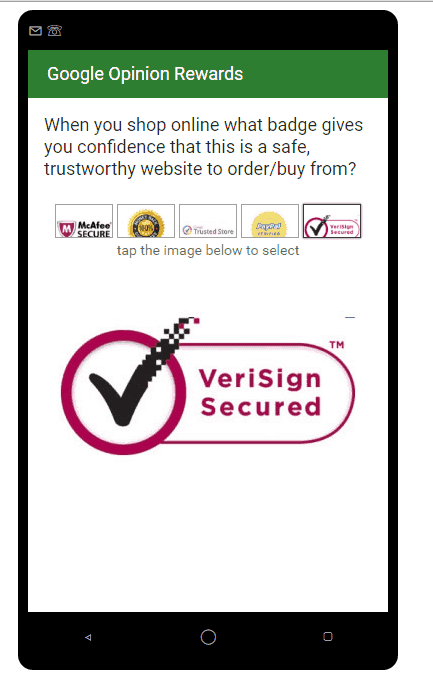 This is what the results were   As you can see VeriSign still was #1,  but Google came in #2 followed by Paypal #3,  and McCafe was really low on the list.    Pretty interesting? I THINK SO!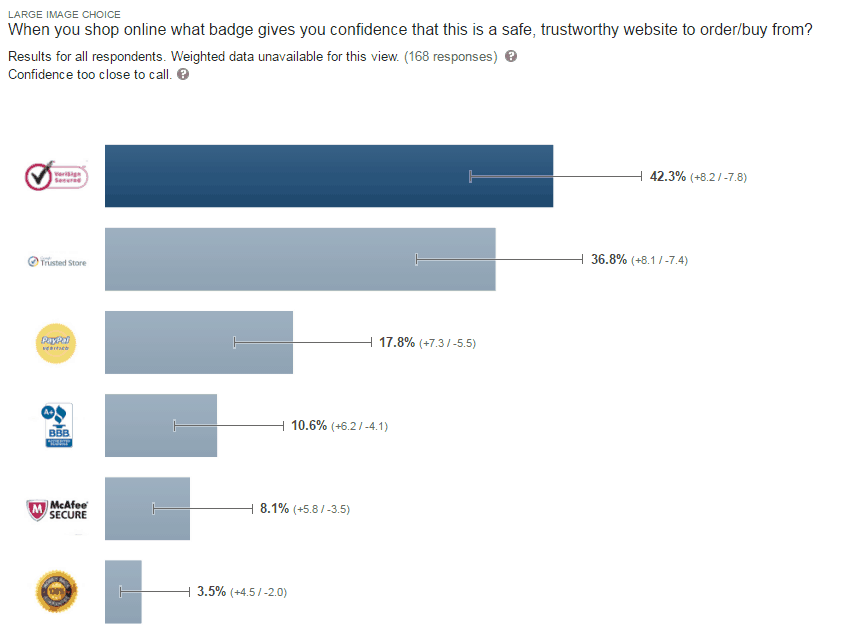 Do you have some questions? Visit our forum and ask there!