We all know that tracking one's website is sometimes expensive and most of the time very time consuming. Therefore, I made it a point to research for the best tracking tools with great value for money.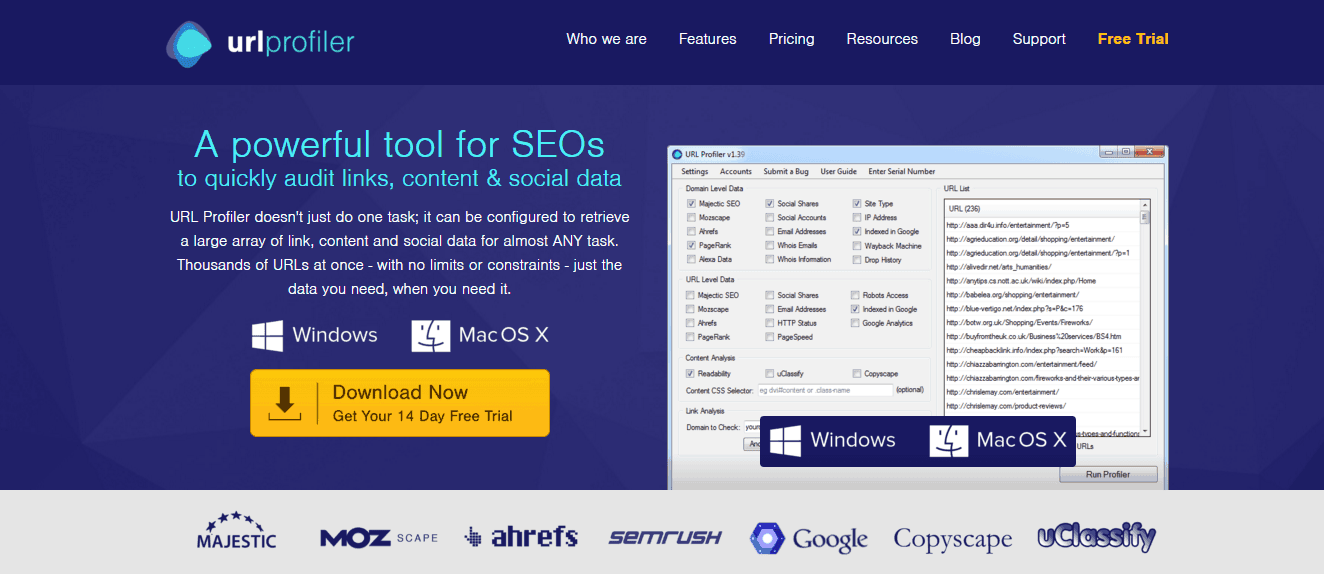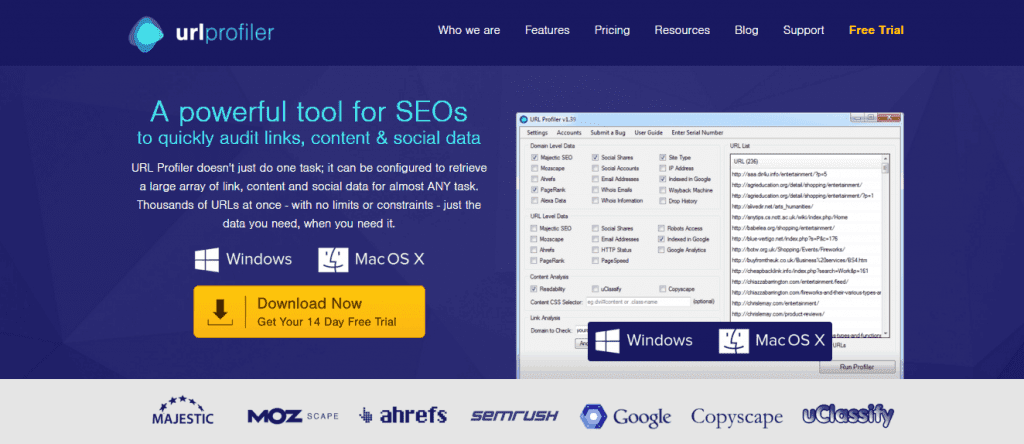 URLProfiler is a powerful tool to quickly audit links, content and social data. With this tool, you would be able to check your backlinks easily, check page ranks for thousands of URLs, fetch WhoIs email addresses, connect to google analytics, retrieve duplicate content from Copyscape and even check social media involvement for each URL.
Basically, URLProfiler is like a data mining and tracking tool at one. What I specifically like about this tool is that it enables you to audit content for each site you are checking by giving you relevant information such as page metrics and even page speed. While some other tools are focusing on analytics and keywords, URLProfiler on another hand focuses on information that may not be ideal for SEO tracking alone but is still relevant for anyone who wants to check out their known competitors.
Its social media engagement feature gives you the ability to identify popular content by checking how many times each URL has been shared in various social media sites.
Here is a short guide as to how you would be able to use URLProfiler easily:
First go to the URL List area and import or paste all the URLs you want to classify.

Afterwards, choose the type f analysis you would want to work on. You can choose Alexa Data, Social Shares, IP Addresses and even Copyscape among other things.

Depending on the number and kind of information you would like to retrieve, the speed of URL Profiler may vary.

Finally save your generated data for use later.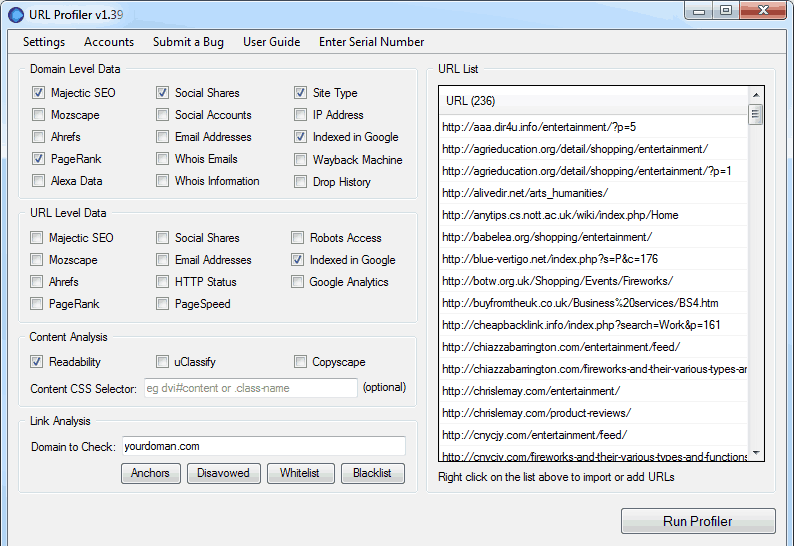 The good thing about URLProfiler is that there is a generous 14-day Trial. The most basic plan costs £9.95 + VAT and supports up to 5000 URLs per import. You may want to start trying this tool today for FREE.