If Your Google PageSpeed Insights Score Is Low, Don't Worry like I did.
When I checked my page speed score yesterday morning, I was shocked how it dropped by a major margin, I did not change anything on my site and last time I checked a few months back I had amazing scores of 98/99 after I switched my iAmAttila blog to Kinsta.
Then something happened and my blog dropped to 14/54. I spent yesterday optimizing my score but I was only able to get it back to 77/93 by installing the Autoptimize WP plugin and adding in the Kinsta cache link.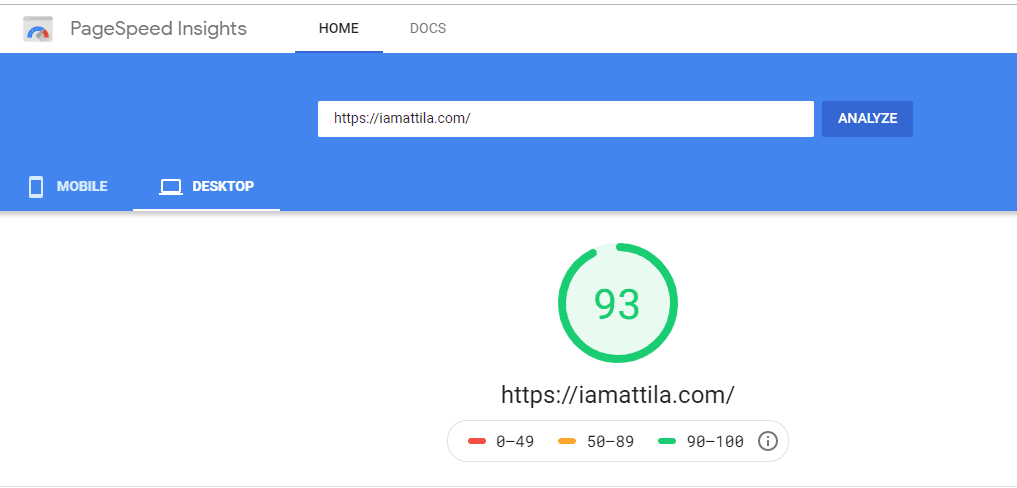 My score is not perfect, it needs work. So I started to wonder, is it really worth the effort to make my site perfectly fast according to Google PageSpeed Insights?
It costs a lot of money to hire someone to optimize my site that knows how to do the work properly (They quoted me $250 from Autoptimize). If you don't want to hire someone, it takes a lot of time to read, and then implement through trial and error different 'tricks' that might increase the page speeds score.
To get my answer whether its worth it or not I decided to conduct a little experiment and check how my competitors ranking in the top spots in the SERPS fair up on google pagespeed insights.
I used aHrefs to see which are the top results (#1-6, #11, and #18) for the keyword "affiliate marketing" on Google USA.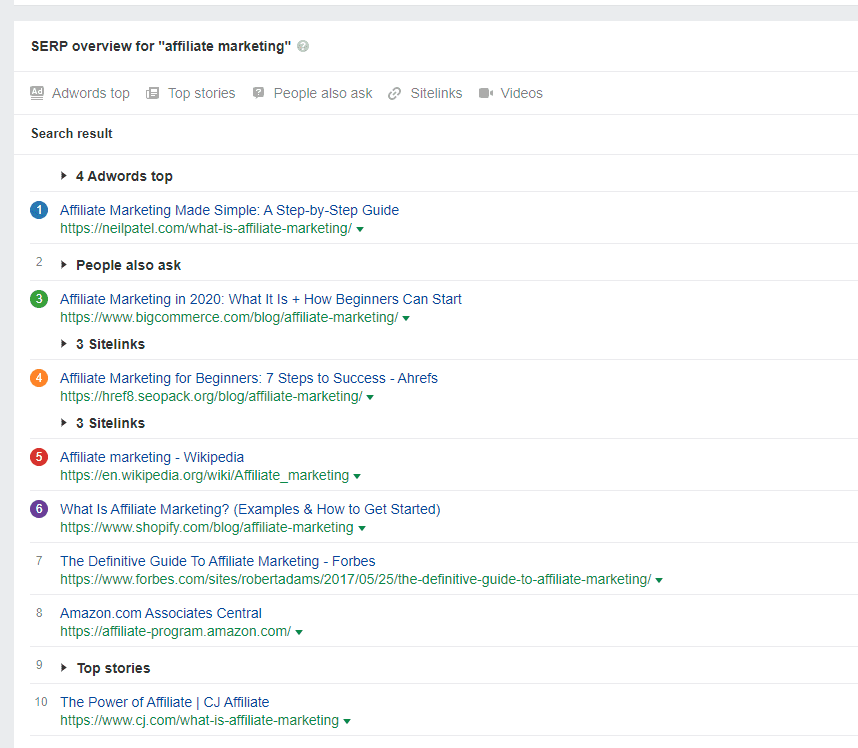 Wrote down the list below then begun my tests and what I learned shocked me…
Basically, the top sites get HORRIBLE page speed scores on Google, check it out for yourself:
1 – – 27 / 40
2 – https://www.bigcommerce.com/blog/affiliate-marketing/ – 2 / 30
3 – https://ahrefs.com/blog/affiliate-marketing/ – 43 / 95
4 – https://en.wikipedia.org/wiki/Affiliate_marketing – 87 / 100
5 – https://www.shopify.com/blog/affiliate-marketing – 41 / 85
6 – https://www.forbes.com/sites/robertadams/2017/05/25/the-definitive-guide-to-affiliate-marketing/ – 20/35
.
.
.
11 – https://www.accelerationpartners.com/resources/guides/affiliate-marketing-101/ – 10/73
18 – https://thirstyaffiliates.com/affiliate-marketing-101/how-affiliate-marketing-works – 38/64
CONTROL: https://iamattila.com 77 / 93
Average Mobile Speed for sites: 33.5

Average Desktop Speed for sites: 65.25
In my research I have concluded that the page speed is not a deciding ranking factor at all.
Does this mean I don't recommend optimizing your site to load fast? No it does not, but I believe that the google pagespeed insights tool high score isn't a big influence on ranking high. Instead to make your site speedy for the users, rely on something like WebPageTest.org to optimize your pages to load fast.
According to aHrefs, Quality Backlinks especially from niche related sites that send traffic and Domain Authority still matter the most. So if your site is slow, but you got the link power and the domain authority you will win.
PS: I conduct way more experiments like this for our members on iAmAffiliate advanced affiliate marketing forum. Data doesn't lie and these type of data driven experiments help us confirm or bust myths in the world of performance marketing. Become a member today and see what data has confirmed or busted so far.