Most of us run White Hat offers. While Black Hat is often more profitable, the regulations around them are starting to get so tight that there is a bigger chance of you getting banned than having any sort of success. 
White hat can be run by anyone without having to worry about every single detail. There are a bunch of them always available and they are highly optimized to be run by even beginners in the affiliate industry. 
Finding the right network to run these offers can be tricky, but that's why we are here to present you with Gasmobi! This worldwide affiliate network based in Spain is quickly climbing up in popularity and there are good reasons for it! Today we will cover Gasmobi and how it can help you create some incredible white hat campaigns!
They also have other impressive stats. Right now they have:
Over 2750 Live offers
Over 250 live advertisers
Over 3000 active publishers
And an incredible customer satisfaction rating of 4.9/5!
What Makes Them Unique?
There are a lot of things that set Gasmobi apart from the rest, but one of the biggest things is their incredible CPF accounts! 
CPF or " Compte Personnel de Formation" translated as "personnel training account" is just that. A simple and effective training account that people can use to learn. These accounts are completely dedicated to gaining those valuable training hours without having to spend a huge budget doing so.
This feature is gaining so much traction that Gasmobi managed to deliver over 50k qualified leads to their clients in the last quarter of 2021 with CPF. The CPF offers are white hat and lead gen offers for the education verticals. They work fine in most GEOs but France is where they truly shine! 
These CPF accounts are mostly used to help employees learn and gain valuable experience during periods of unemployment, or improve their current knowledge while working. These CPFs can also help with qualifying for certain certificate training programs.
CTFs focus on these audiences:

✔️ Company employees
✔️ Non Profit Workers
✔️ Collaborating Partners
✔️ People Searching for Jobs
✔️ Self-Employed 
Leads are usually picked from them. It is valuable to know that leads are not valid if they are civil servants and they haven't worked for at least 12 months since 2016. In most cases, Advertisers target a broad audience. So, there are plenty of potential leads to be had.
Offer Flow
To get started with the offer flow the targeted user has to enter their personal data and give answers to a couple of mandatory questions. Usually, all of this takes just a few simple steps, so it shouldn't be that much of an inconvenience. Once the user completes the form and sends the data, a pixel automatically fires informing you of it. Depending on the advertiser, there could be a couple of steps more or a couple less, but in the end, it should be more or less around 4 pages.
Once a user becomes a lead (after submitting the form), call centers will start to offer different services. So in the end, the offer cap of these campaigns is determined by the capacity of the call centers that advertisers have access to.
Average Payouts / Daily Cap
$9- $11 CPL / up to 500/daily

Best Traffic
Email Traffic – average CR 5-7%
Requirements for creatives:
Custom LPs and HTML Creatives are available. It's best to use those that are already approved as it is easy to get restricted. The requirements can be incredibly strict, so best stick to what works.
General Offer Names:
Ma Formation Eligible
Mon Compte Formation
Developpez vos competences
CPF
CFF MULTIFORMATION
CFF Anglais
Offers Landing Pages Examples: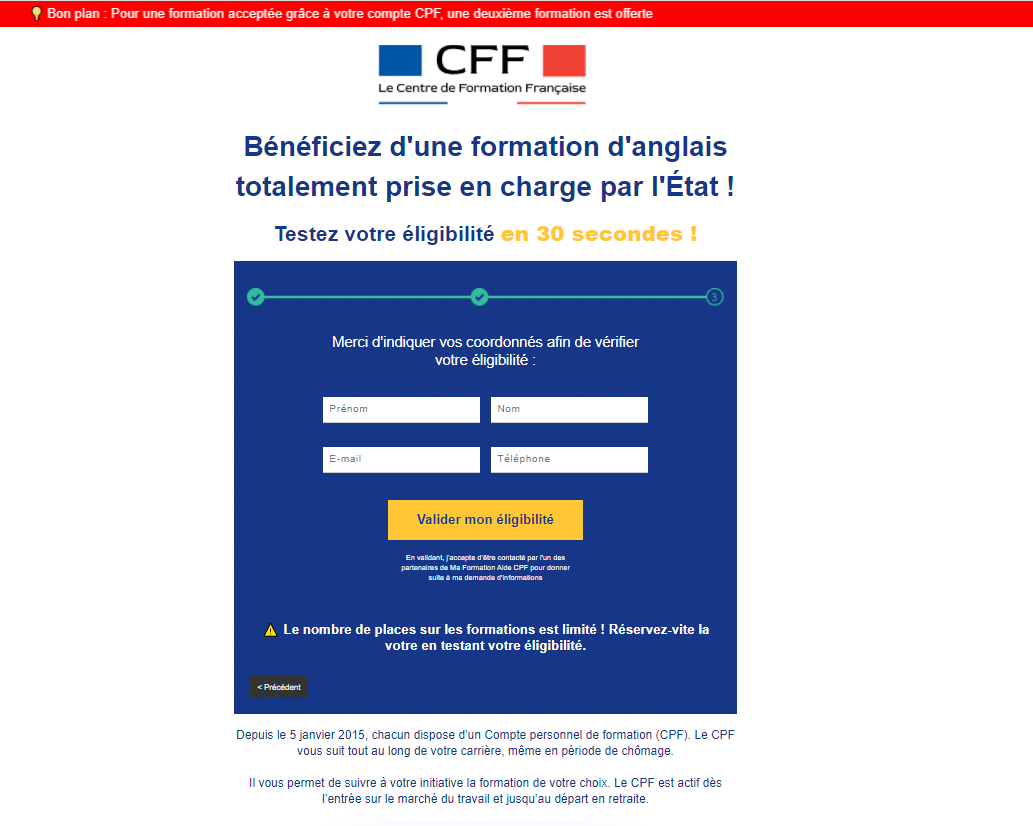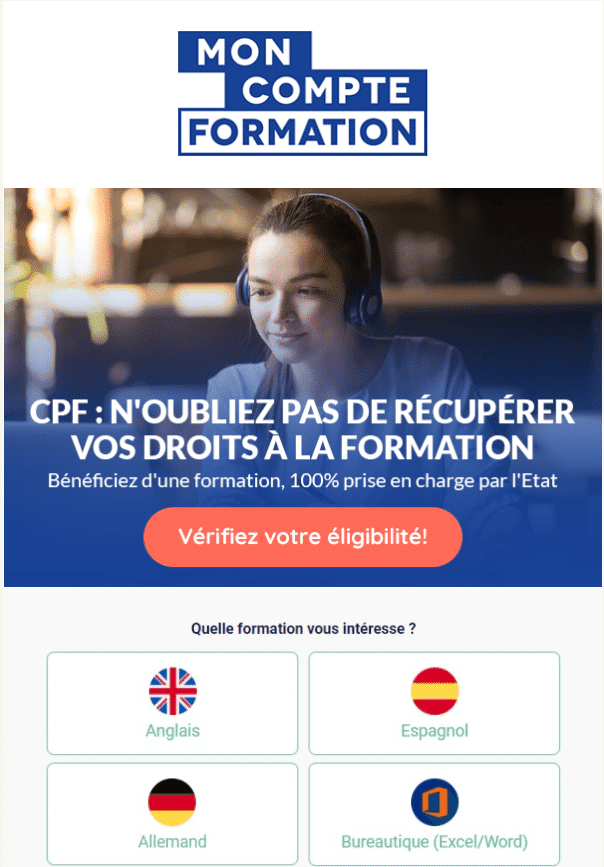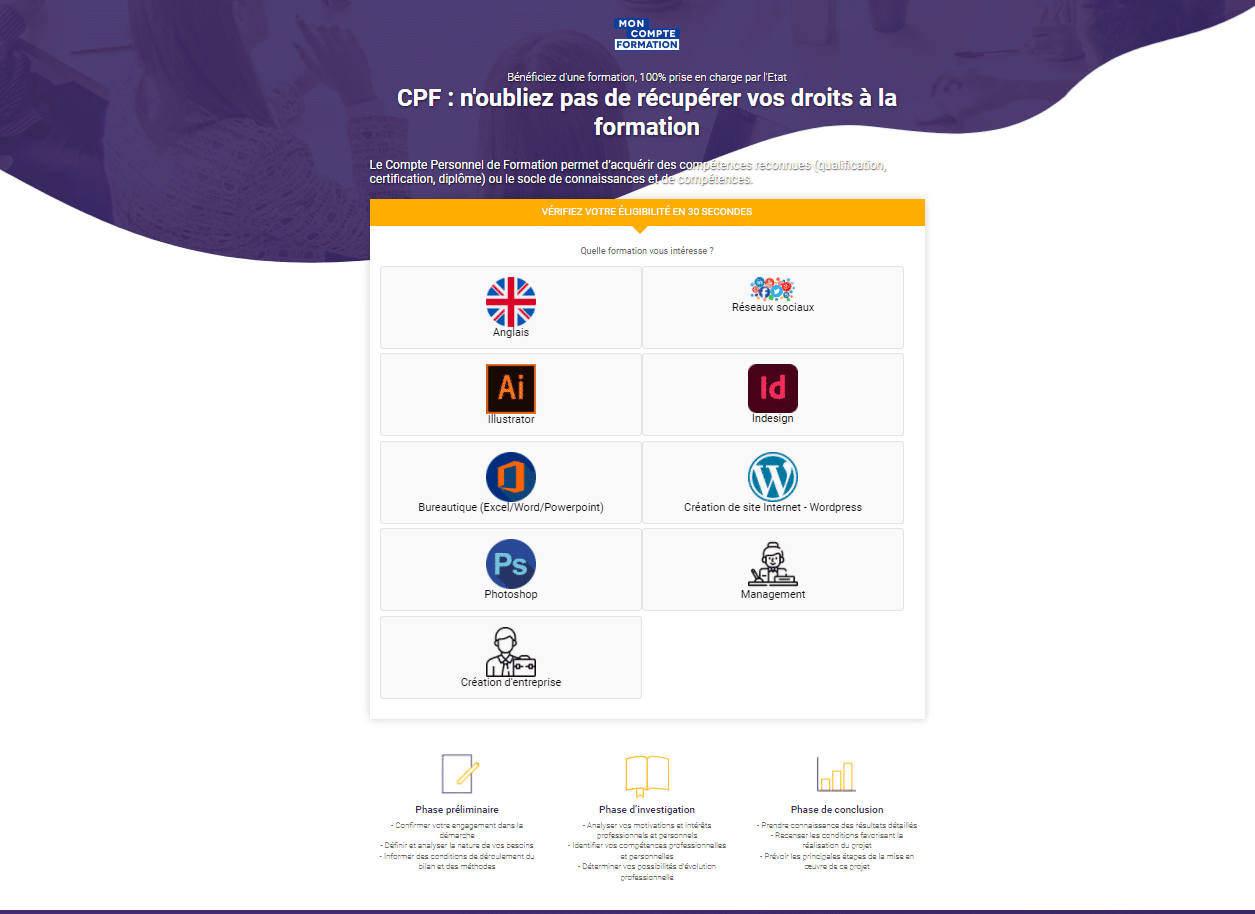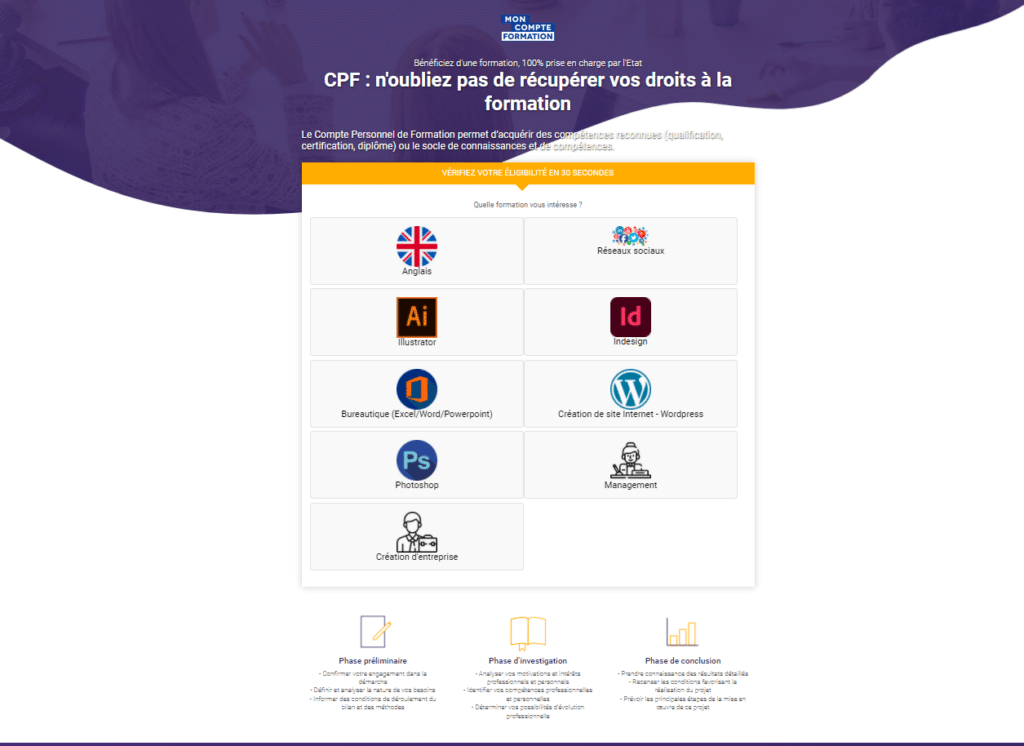 TOP – 5 CPF Offers of 2021 (by Gasmobi)
44155 – France – CPF – Ma Formation Eligible – CPL
43709 – France – Mon Compte Formation – Formations Eligibles – CPL
43893 – France – CPF – Mon Compte Formation – CPL
44005 – France – Mon compte formation – CPF – (white LP) – CPL
44304 – France – Developpez vos competences – CPF – CPL
NEW OFFERS of 2022
44457 – France – CFF MULTIFORMATION – CPL
44456 – France – CFF Anglais – MainStream – CPL
Check Gasmobi's Marketplace and Apply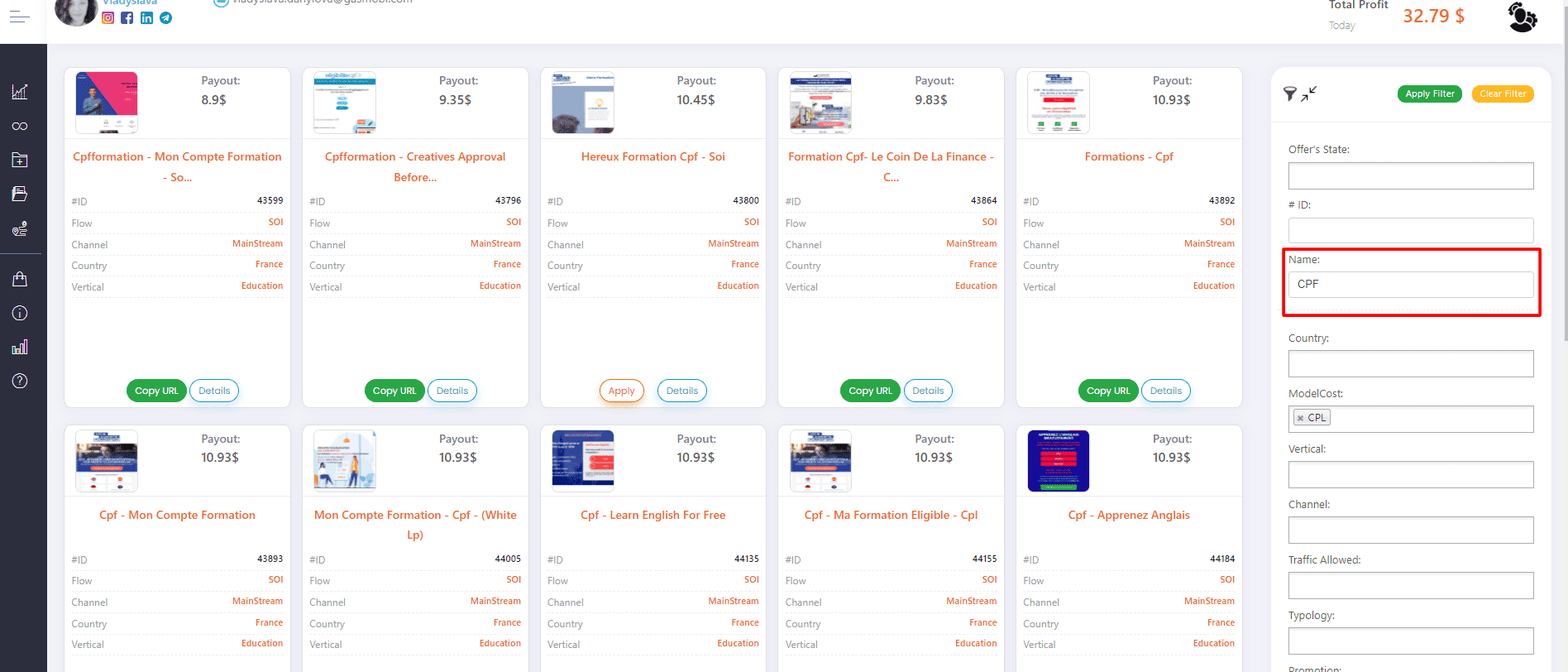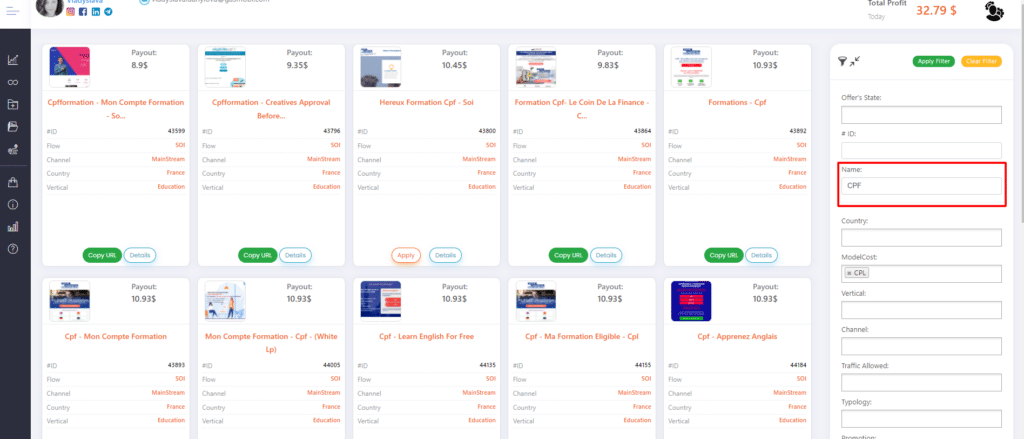 This is pretty much all the basic information you need to know. If you think this sounds as awesome as I do, you should check out Gasmobi and consider working with them on your future campaigns.
If you start working with them make sure to contact your affiliate manager and ask any questions you might have. The team behind Gasmobi speaks over 7 languages, and with that communication comes easy.