NEW YEAR! New opportunities!!
Facebook has gone down the rabbit hole of banning everyone and censoring the world. While this might sound bleak for anyone trying to make money, it's not all bad. There is some good news! In the form of a hot new opportunity to make money…
Do you have a bunch of websites generating traffic?
Do you have an email list or leftover traffic from your media buys?
Are you looking to monetize it?
If yes, then check this out!
Monetizing traffic can be confusing and complicated. But it doesn't have to be. Luckily there's a lot of companies out there offering smart links. You send traffic and they will do the rest. Things like: detecting where the visitor is coming from, what device they are using. Then it will match it with the right offer and landing page combination that's proven to work.
A new exciting monetization opportunity to check out is iMonetizeIt. They are a CPA Marketplace, Smartlink, and tracker. They allow monetizing all available WORLDWIDE traffic. No questions asked! We use it on our Push Campaigns a lot to squeeze out every last drop from the traffic that we buy.
Why Are People So Interested in iMonetizeIt?
iMonetizeIt is a team of top tier professionals from the industry. They are devoted to helping you monetize your traffic. I mean, it's in their name! They also specialize in providing solutions to increasing your traffic and growth. Optimization is another of their specialties. Their dedicated team for optimization reviews traffic and offers daily. They do this to ensure you always have insight into the highest RPMs.
Their platform offers many awesome benefits to its users. Things that other companies can only try to copy. Some of these benefits include real-time tracking, smart targeting, and global coverage. They also focus on user experience. They have a 24/7 customer support page with a simple and easy, user-friendly interface. iMonetizeIt also offers easy integration and fast and flexible payments! (with Cake, AllAffiliatePro, and many more)
The system behind it is simple and efficient. It focuses on dating offers. Besides the classic dating verticals with email submit offers, they offer other categories.
Some of the dating sub-verticals:
Mainstream Dating
Dating FB
Dating push
But the list doesn't stop there. iMonetizeIt offers many more things to its users. There is a selection of incredible verticals that are supported by their smart links.
You have access to vertical-specific Smartlinks:
Dating (SubVerticals for Instagram, FB)
Sweepstakes
Games
Pills
Mainstream
Diet & Weightloss.
These are very, very popular on PUSH, and POP traffic sources since the demographics are a good match. They have great segmentation and they even cover some smaller niches. Niches inside some of the categories that can land you a ton of money in no time. Most of the other networks don't even offer such coverage.
The great thing about all this is the availability. You can work with almost every GEO imaginable. You can use different conversion flows like CPL, CPA, CPS Mobile, and more. The possibilities are incredible. Also, they work with all types of traffic! App, social, search, native, banner, email, and push. You name it!
But these are not the only advantages they offer.
Advantages you will get working with iMonetizeIt:
High payouts and exclusive offers;
The highest eCPM/EPC;
Global offer coverage – 200+ GEOs;
Reliable payments via Wire/Payoneer/Paxum/WebMoney/Capitalist/BTC/Qiwi;
Access to real-time stats and converting creatives/pre-tested funnels;
Personal Account Manager who is professional, helpful, and responsive;
Free Tracker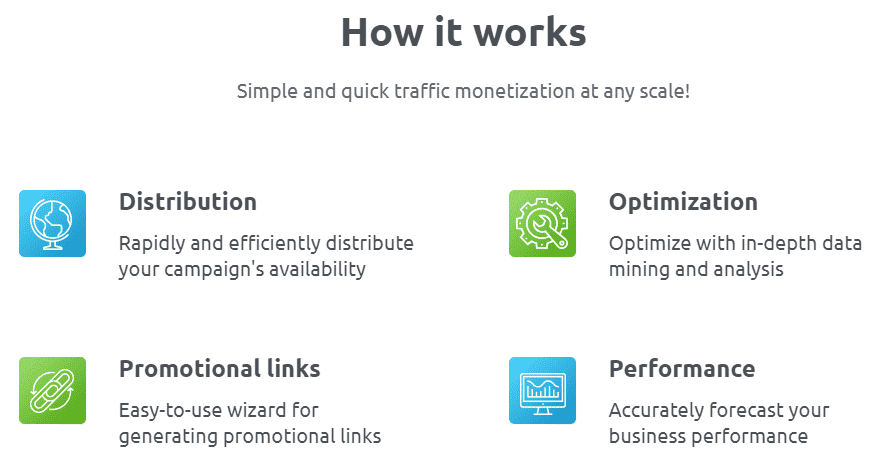 But don't take my words for it. There are plenty of people making big bucks with it.
iMonetizeIt published some statistics and case studies from the previous year. They managed to rack up quite the achievement list.
They had over 26 new affiliate teams joining their platform. They launched over a thousand campaigns together with great success. The company doesn't only count on new teams. They have teams that are over 3 years on the platform, racking up serious cash!
But the fun doesn't stop there, iMonetizeIt launched many contests for their partners. They gave away over 20 Apple gadgets and over $50k in cash. How many platforms do you know with such great incentives to join?
So there aren't any downsides to joining. And luckily, joining is not complicated!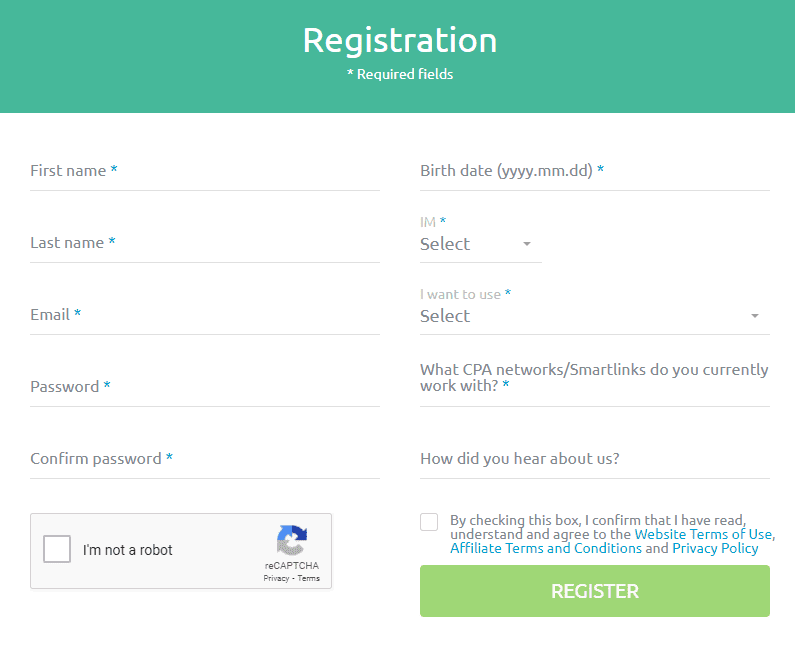 Visit their website and fill in the form. You will be quickly guided to an account page where you can make your account and start your journey. After you register, one of the friendly account managers from iMonetizeIt will contact you shortly. They will ask you several questions. Amongst others, about your experience, stats, and work with other platforms. These questions will provide their team with enough info about you and your business. iMonetizeIt is exclusively working with industry professionals. They are only looking for people with experience.
Getting Started
Once you sign up, you will be greeted by an easy to use dashboard where you will have all kinds of stats and insight. There you can see your offers, campaigns, statistics, revenue, and much more.

To get started, you can navigate through the dashboard and find the offers section. There you will get a list of the top offers. You can further filter them by GEO, payouts, vertical, and many other parameters. With these filters, you should be able to make an informed guess on what a good offer for you could be.

Once selected, your offer will provide you with plenty of info on it. Conversion types, GEO, payouts, restrictions, Os, traffic, carriers, and much more. You will be able to find out anything you need about it.

iMonetizeIt is also famous for its smart links. Accessing them is as simple as can be! You go to the menu and build your own smart link based on your requirements.

You enter the name, select a vertical and sub-vertical, and add a domain. You can also add tracking tokens to the mix.

Their smartlinks are far more advanced than the competitions'. They use their own proprietary solution of Auto Targeting. With it they enable their users to maximize their profits from traffic monetization. This feature alone is worth checking iMonetizeIt out.

There are also some kick-ass advanced features that you can try out. Things like:
Scripts
Network rules
Back button redirects
Enter and exit popups
Direct traffic
And much more
They provide 1 on 1 support, and you will get your own rep. You can check what's working already and get insights into what to promote. You can get things going without having to worry about losing your ad account for random reasons.

I recommend you get in touch with a manager and get some insight into the offers at hand. Test these offers like always and keep looking for new offers and verticals. Feel free to ask your account manager anything that might confuse you. They are there to help you! If you have an issue that you can't solve on your own, hit up their support team at support@imonetizeit.com

They also provide a cool browser extension and Telegram bot. Use them to improve your usability and efficiency. Installing them is easy and quick. Just as it should be. You can find them on the following links:

Lastly, payments. Payments are made easy with most methods supported. You won't have any issue using Payoneer/ Paxum/ Web Money/ Capitalist/ BTC/ Qiwi. There is also a minimum for withdrawal – $80. This shouldn't be an issue as you should be making much more!
Conclusion
iMonetizeIt is a kickass platform for running all kinds of offers. If you plan on running dating offers, you don't need to look any further. This is currently THE place to run dating.

They are an outgoing and user-friendly network. The beginners and industry veterans will find themselves at home there. In fact, most of the affiliates reading my blog should join and see what kind of success they can achieve with them.

They offer all kinds of bonuses and sweepstakes, so there is nothing to lose.

Experience first hand what all the fuss is about!