If you ask me, success in the affiliate marketing industry is hard to achieve. Something as small as proper optimization can be the difference between a successful and failed campaign. This is why getting the proper data on your campaigns are so important. Affiliate marketers rely on data to know what product or service to promote and develop a customer profile.
The problem of course is scaling the data quickly and taking unstructured data and structuring it in a way that is leverageable for your business model. That's where information mining and proxies as a utility come into play.
This maybe sounds complicated, but when it's broken down to its basics, it's surprisingly easy to understand. To help all of you understand exactly what this means we made this article to tackle these problems and give our readers the right information they need to improve the way they do their marketing campaigns!
What Are The Use Cases For Proxies In Affiliate Marketing?
Affiliate marketing is a synergy of many working parts that require constant interaction. Proxies act as a bridge that connects those necessary functions and allows an affiliate-based business to expand beyond traditional borders.
So let's try to explain this a bit better and take a closer look at how we can leverage proxies for our needs!
#1 Account management
Managing multiple social media and affiliate network accounts has always been difficult. This is made even harder if the accounts come from different platforms. But this can be somewhat mitigated by the use of proxies. Without proper proxies, these platforms can identify your digital signature and use browser footprints to ban you when you try to manage more than one account. And we don't want that, don't we!
Sadly multiple accounts are often a requirement in today's market as the competition is so strong and any advantage can make a huge difference. With them, you can manage accounts to expand your marketing efforts quickly and efficiently, at the cost of possibly getting banned.
That's where residential proxies come into focus. Because the IP addresses are from Internet service providers, platforms do not ban accounts that use these IP addresses. If you connect your proxies with a trusted anti-detect browser, you can manage accounts anonymously. This can give you the safety you need to manage multiple accounts without worrying about getting banned.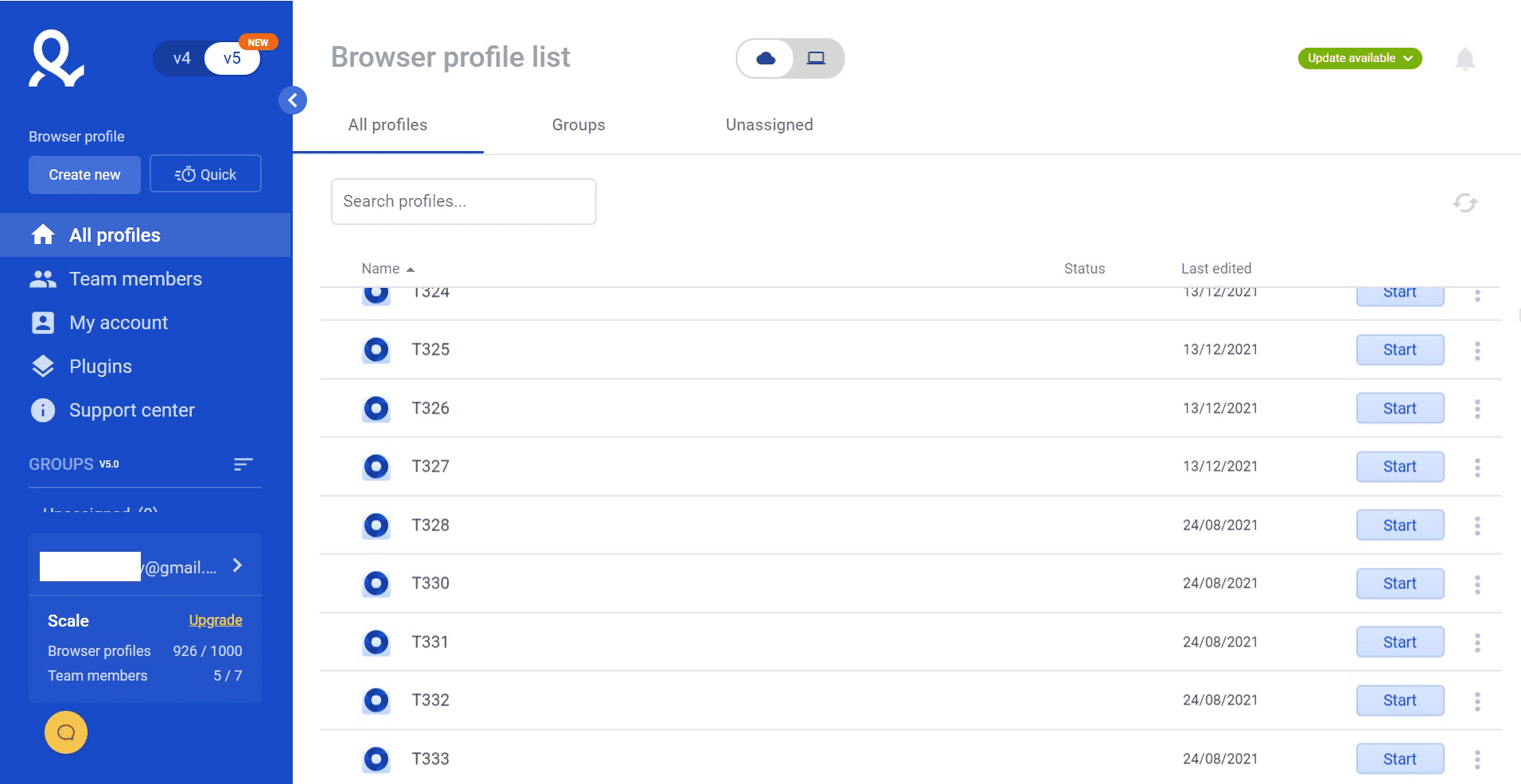 #2 Dismantle cloaking
If you have been in the industry for more than a while you certainly heard of cloaking. Cloaking is a common tool used by affiliates and can make it difficult to do funnel research on competitors. You can use residential proxies to bypass cloaking and show landing pages that are only intended for certain regions.
This of course gives you information on your competitors when you're doing campaign research and can give you a massive advantage. It is considered a blackhat technique so be careful to do it properly and not get into trouble.
#3 Ad verification
Media buying is an essential component of affiliate marketing. The only problem with it is that it can be difficult to verify that your ads are working properly and that the publishers are following your guidelines. Proxies give both brands and publishers the ability to check ads across their networks.
Residential proxies can be sourced from most countries and filtered by region.
This allows you to see ads displayed for specific GEO locations and never be blocked from a regional ad. You can also use the proxies to create private ad libraries that do not rely on social media disclosure policies, furthering your competitor's data.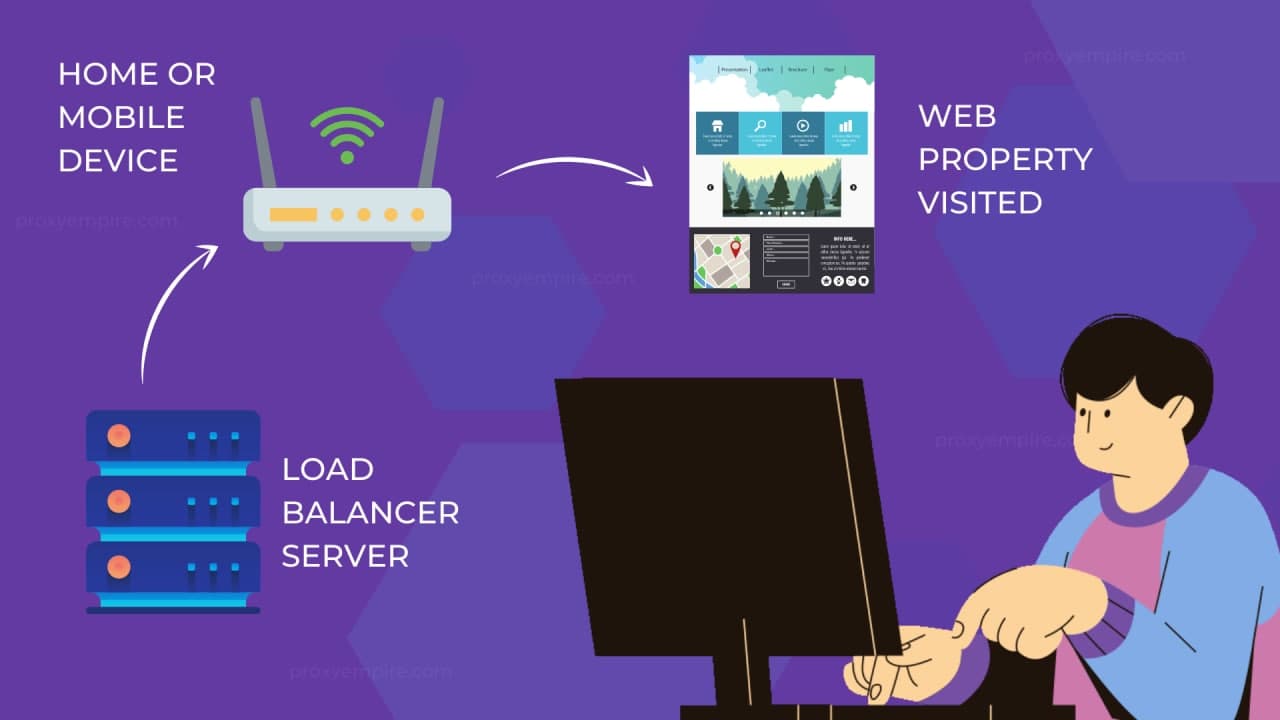 How Residential Proxies Work
Knowing what type of proxies there is can be important. And one of the most commonly used proxies for affiliate marketing is the so-called residential proxy.
Residential proxies create a connection between you and an application that you are interacting with. They're sometimes referred to as "back connect" proxies. That is because they work by connecting you through a server to peer devices that are legally offering you their network in the desired location. You access the connection from another location through server routing.
Most residential proxies are rotating and allow for sticky sessions. This is done to minimize the chance of being detected while offering a stable connection for longer periods of time.
Unlike static proxies, residential proxies must rotate usually within 60 minutes. Proxy providers understand that sometimes the connection needs to be established for a longer period and allow you to set a sticky session so that it does not rotate until it has to.
In short, it prolongs a connection until it is forced to rotate giving you network stability.
ProxyEmpire Vs. Brightdata
Now that you know a bit about proxies it is time to cover two of the biggest competitors in the industry. ProxyEmpire and Brightdata.
ProxyEmpire is a startup boasting over one and a half million nodes and promises a unique experience. It is rapidly gaining popularity and some swear it is the best solution for now.

Brightdata (Luminati) is an industry-standard provider since 2014 with a large residential proxy pool. They have proven their value through years of incredible service and they are considered the best all-around solution for most users.
ProxyEmpire – What You Need To Know
ProxyEmpire was founded in 2021 by affiliate marketers to provide a new and fresh approach to proxies. The team behind ProxyEmpire realized the downsides of competing solutions and they decided to try and solve as many problems as they can with their product. This can be seen with the features they offer. Features such as a fair billing policy through the implementation of rollover bandwidth.
What is that and how does it work?
Rollover bandwidth isn't a common thing so let's explain it a bit better.
Imagine the following situation:
You purchase 20GBs of bandwidth from any proxy provider if you do not use all the bandwidth. In most cases, you will lose it unless you purchase more data for your account.
The guys behind ProxyEmpire found this practice a bit unethical. Since it requires you to always buy more or lose what you already have. So they gave a solution for this. With ProxyEmpire if you use only 10GBs of 20GBs the leftover bandwidth simply stays in your account or compiles month by month. It's the best system for affiliates who can experience periods of inaction between campaigns, which in all honesty is most of us.
Along with rollover bandwidth, ProxyEmpire provides clients with access to 150+ countries with filtering by country, region, city, and ISP. You can also choose between their mobile proxy plans which are perfect for making requests to applications that are familiar with mobile traffic.
Brightdata – What You Need To Know
Brightdata was founded in 2014 by an Israeli tech company. They were formerly known as Luminati before rebranding with the focus on data represented in their new brand Brightdata. The proxy provider has a large proxy pool covering 190 countries and over 20 million unique IPs.
These are some great stats, but they are far from perfect. Features such as rollover bandwidth aren't implemented in Brightdata, so you will have to pay to keep your bandwidth even if you don't use it up. You can also expect to pay a premium to access their network with per-gigabyte pricing starting at $15 with a minimum of $300 per month spend for residential proxies.
Brightdata does differentiate itself by offering datacenter proxies and static ISP proxies. Static ISP assigned proxies work well when you do not want the connection to change, but do not perform executing tasks that require a lot of IP diversity.
Brightdata Vs. ProxyEmpire
ProxyEmpire lacks datacenter proxies, static proxies, and has a smaller IP pool. However, they win out by providing rollover bandwidth and a much cheaper price per GB at $10 compared to $15. Their price per GB drops even further on the bigger packages making the difference as high as 50-55% per GB. This means a lot especially if you are planning on running bigger campaigns.
ProxyEmpire also accepts many different payment methods, as well as offering both "pay as you go" and monthly billing at the same exact price, which makes it very convenient to use.
Brightdata lacks true rollover bandwidth, and its pricing is too high to justify what you get as an affiliate marketer. Sure, if you are wanting to scrape an entire social network you may consider Brightdata for its strength of having so many unique IPs, but for the regular affiliate, Proxy Empire seems like a much better fit.
After analyzing both proxy providers I think that for most affiliates, ProxyEmpire is the better solution. It has an all-around balance of features and price which make it a great choice. Brightdata would be best suited for large-scale data mining. We come to this decision based on the fact Brightdata has a larger pool of proxies, but ProxyEmpire's pricing model fits the affiliate marketing business.
Implementation Guide
Now that you know what residential proxies are, understand what to expect from proxy providers, and know the use cases for proxies with affiliate marketing; let's dive in and learn how to use residential proxies with an anti-detect browser.
Anti-detect browsers are a tool that you can use to run multiple accounts or projects while dividing your browser footprints and using a unique proxy for each profile.
For this demonstration, I am going to use Adspower, but the process should be the same no matter what browser you use!
To truly be anonymous on the internet and manage multiple accounts you need to have an anti-detect browser that is powered by clean residential proxies.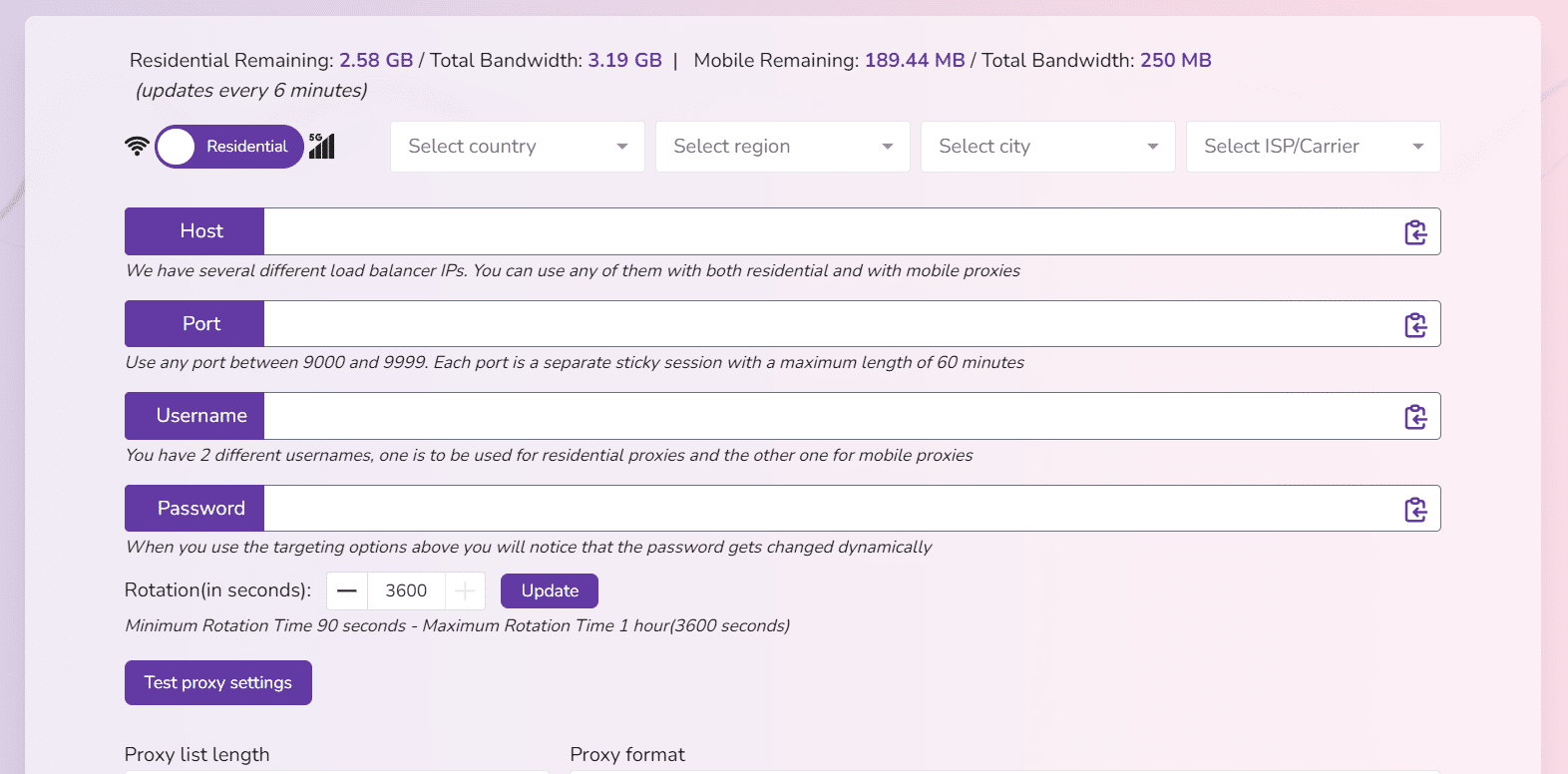 For this tutorial, we signed up with ProxyEmpire. Once signed in you can go to their proxy panel and transmit the information needed over to Adspower. You will need the proxy's IP Address, port, username, and password.
#1 Create an Adspower account, download, and sign in
You can have several free profiles with Adspower to get started without any initial cost. If you have trouble finding your language, make sure to select the website's language within its menu.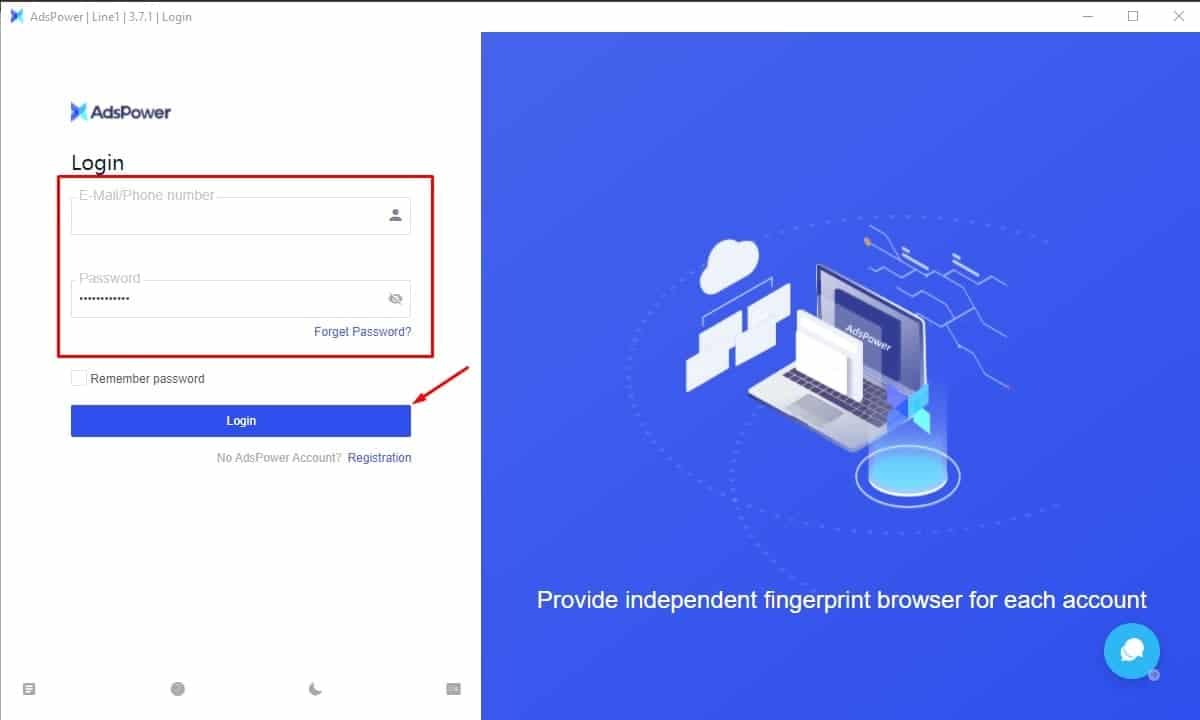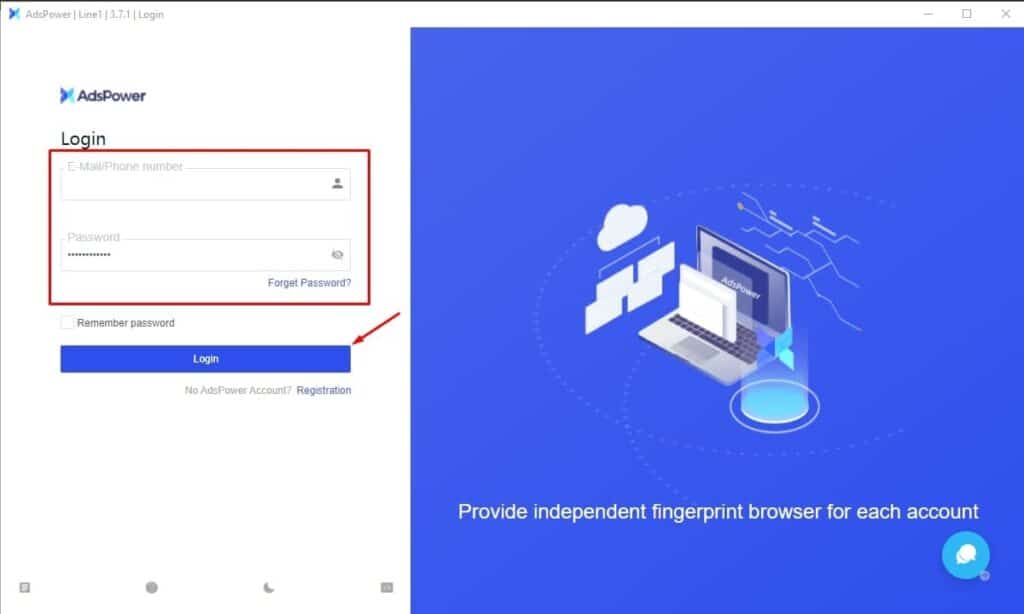 #2 Import information & create a profile
On the left-hand side of the panel open a new profile by clicking the green "single import" button and then we will proceed filling out our profile.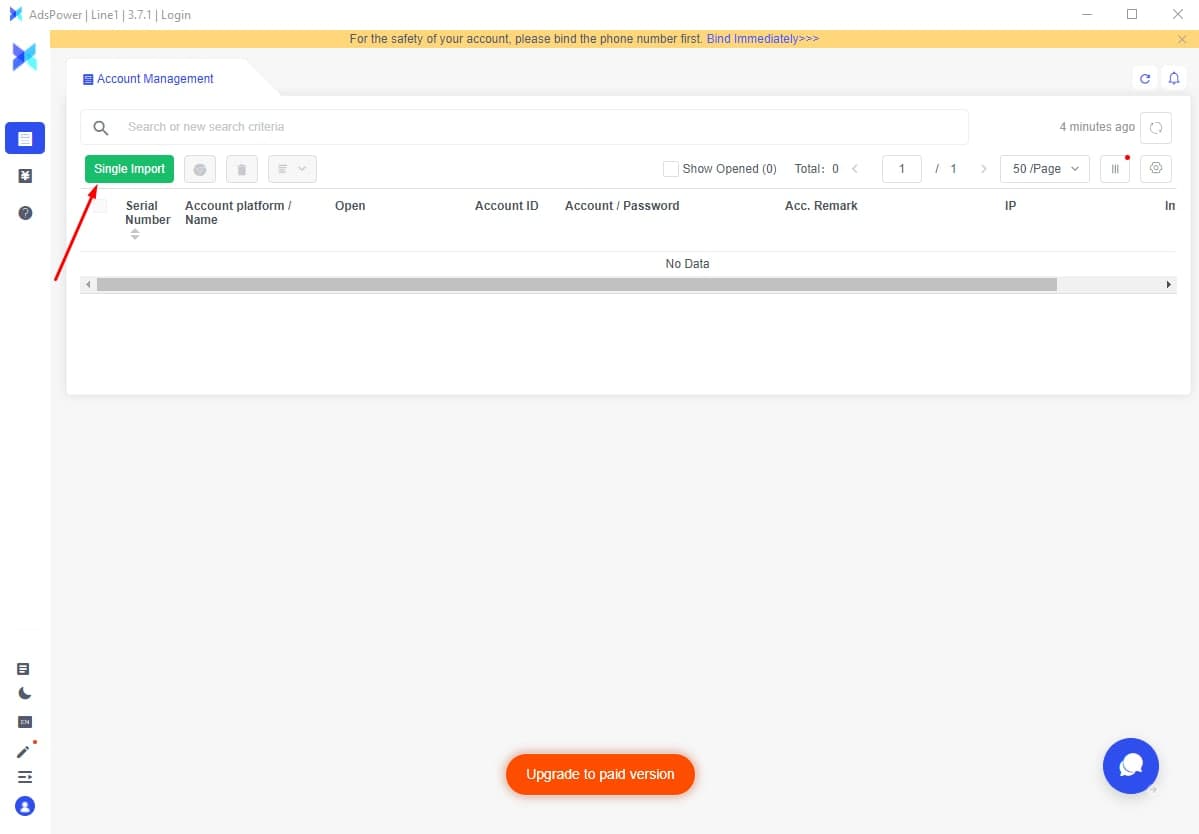 #3 Profile Settings
ProxyEmpire supports HTTP/HTTPS/SOCKS4/SOCKS5 protocols. Within the Adspower profile select your protocol, copy over your IP address, port, username, and password.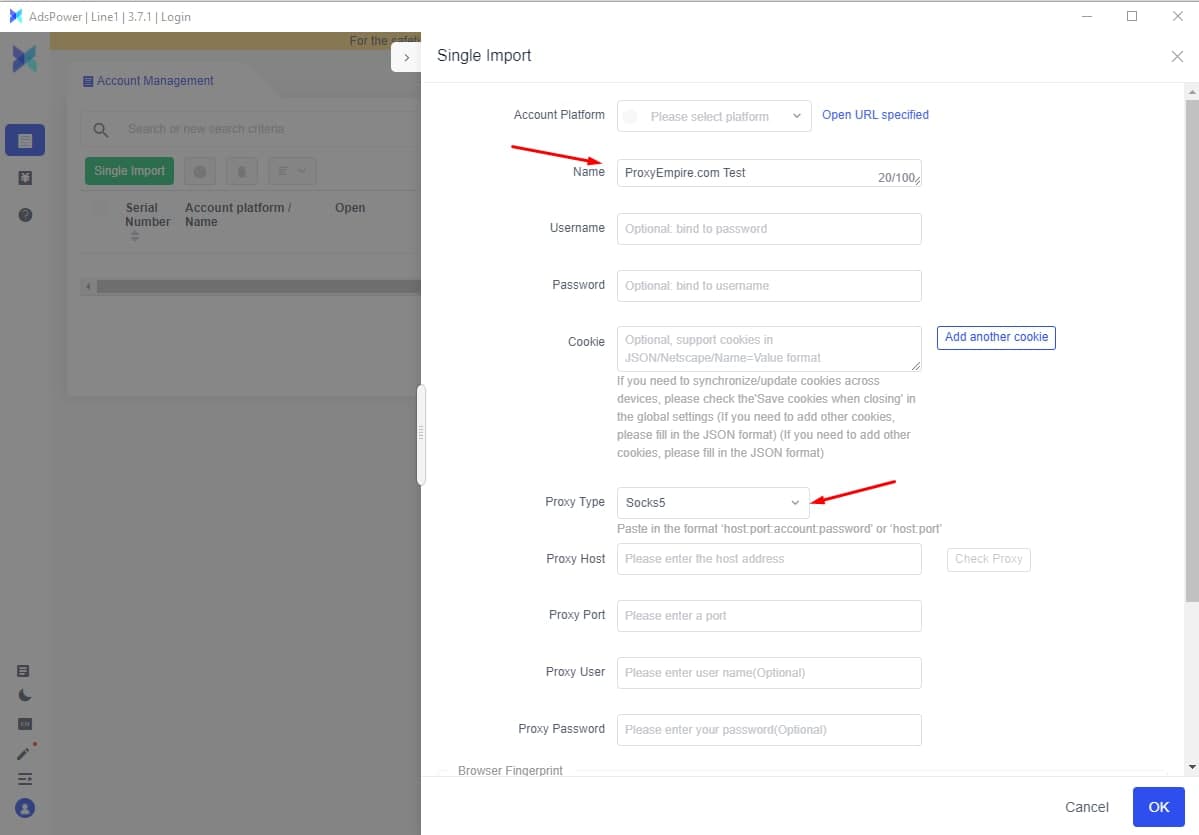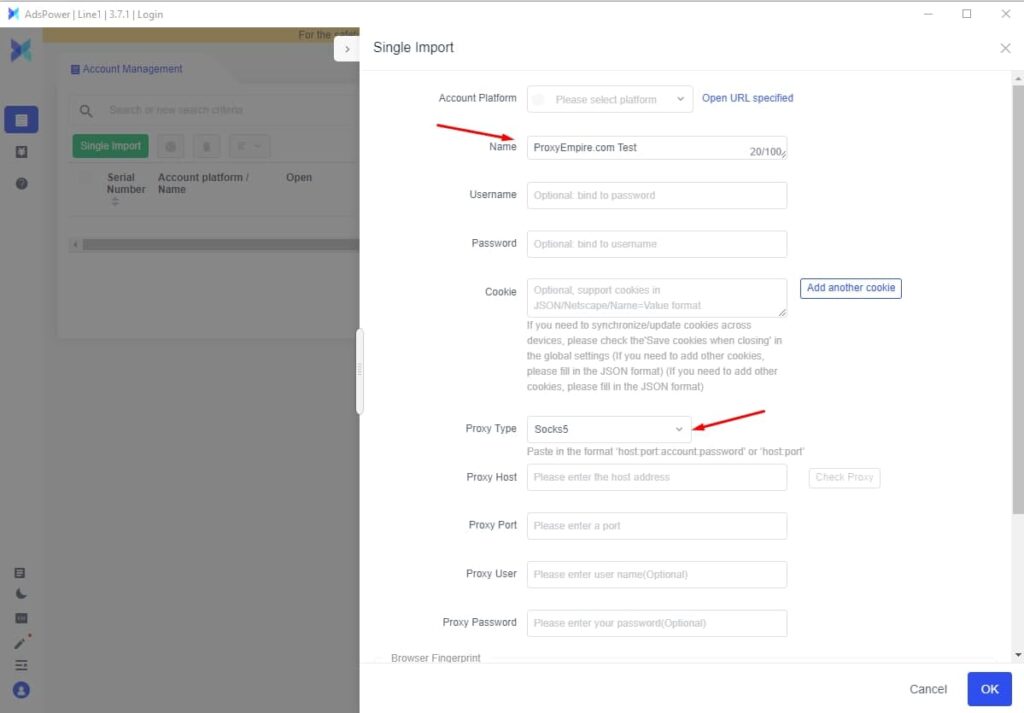 When you change GEO locations, you must input new authentication settings for that region.
#4 Launch your profile & test your connection.
Save your information within the profile, exit, and run your new browser profile. We recommend checking your connection by visiting whoer.net.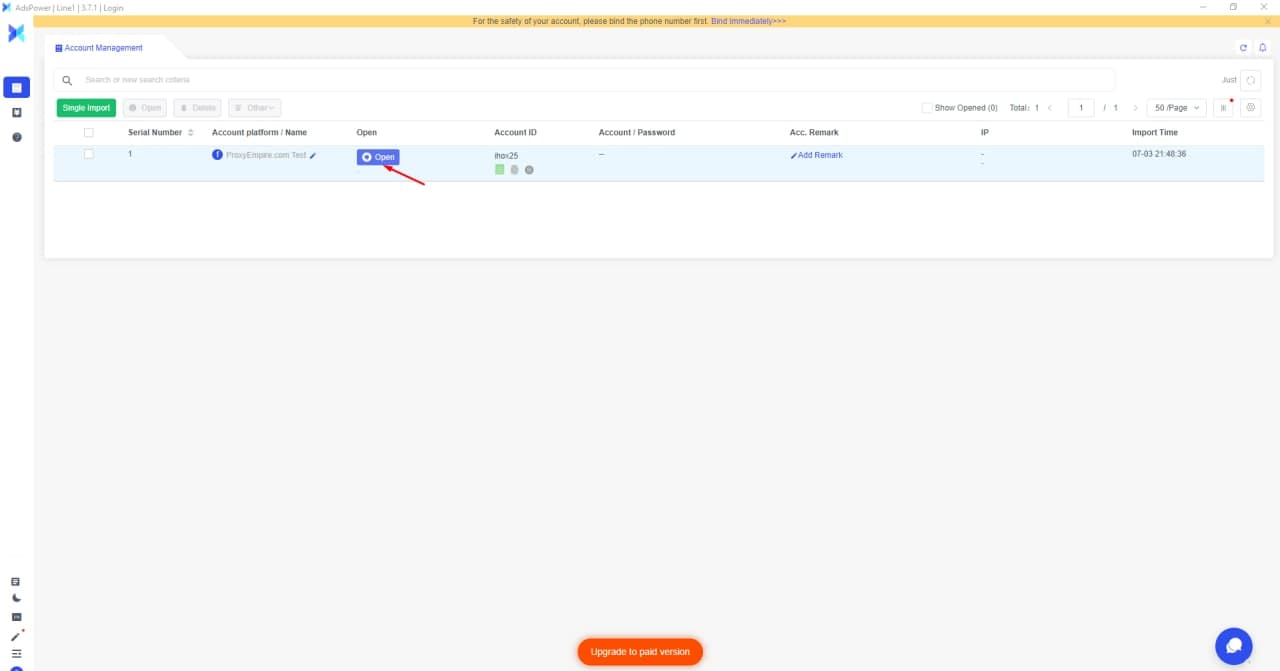 If you have an issue, try changing your port.
Conclusion

Affiliate marketing campaigns can be scaled more efficiently when paired with the right tools. In this article, you learned how proxies work, what uses they have for affiliate marketers, and an actionable guide for setting up your first browser profile. Use this knowledge to improve your own campaigns and have success in the affiliate industry!

If you have any questions drop a comment below or visit the incredible iAmAffiliate forums!