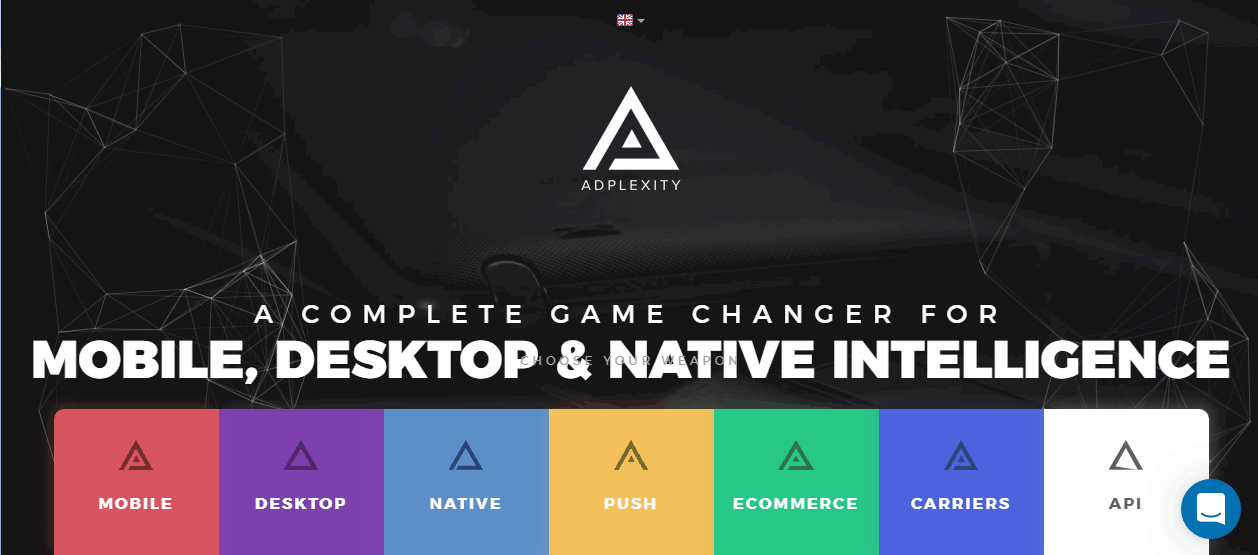 1. Firstly, you need to open the AdPlexity website on your browser. Just open a browser to your computer or cellphone then go to : www.adplexity.com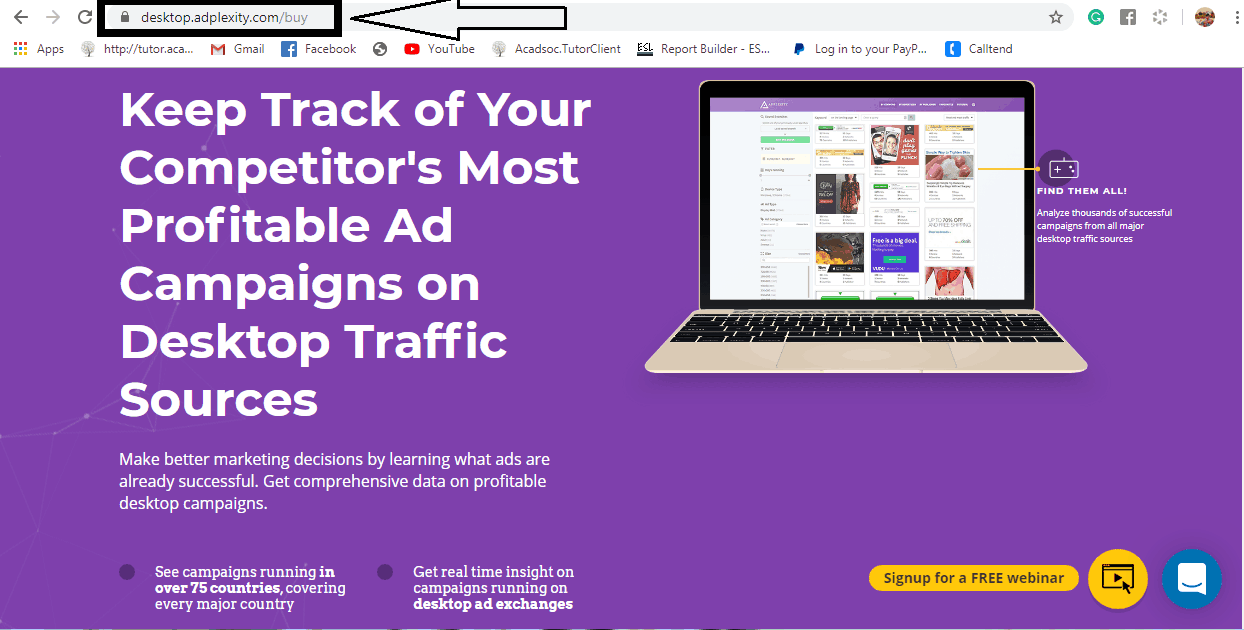 You will be redirected to their homepage and you will need to choose your membership type. (In my example, I chose Desktop intelligence subscription $199.00 for each month. )
2. After you chose your membership type, you can scroll down and you will see a yellow box stating "Login or Create an Account." Since we don't have an account yet, here is the next step you need to do.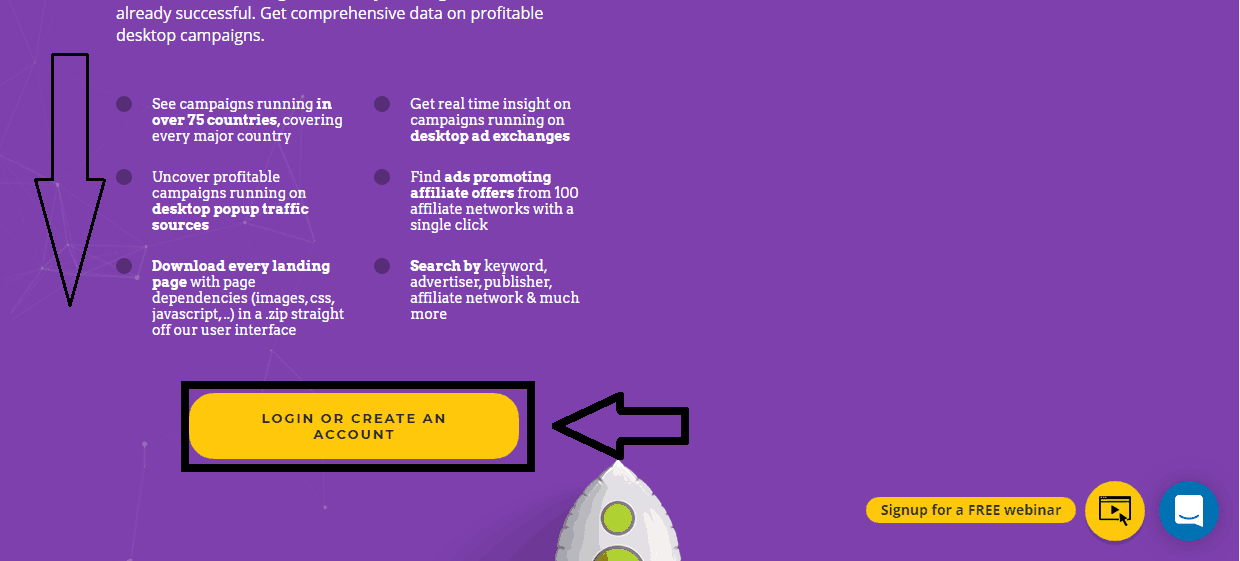 3. Click the yellow box, and you will see in the webpage 2 empty boxes with username/email and password. We will be creating an account here so choose the one below saying: "Sign up now!"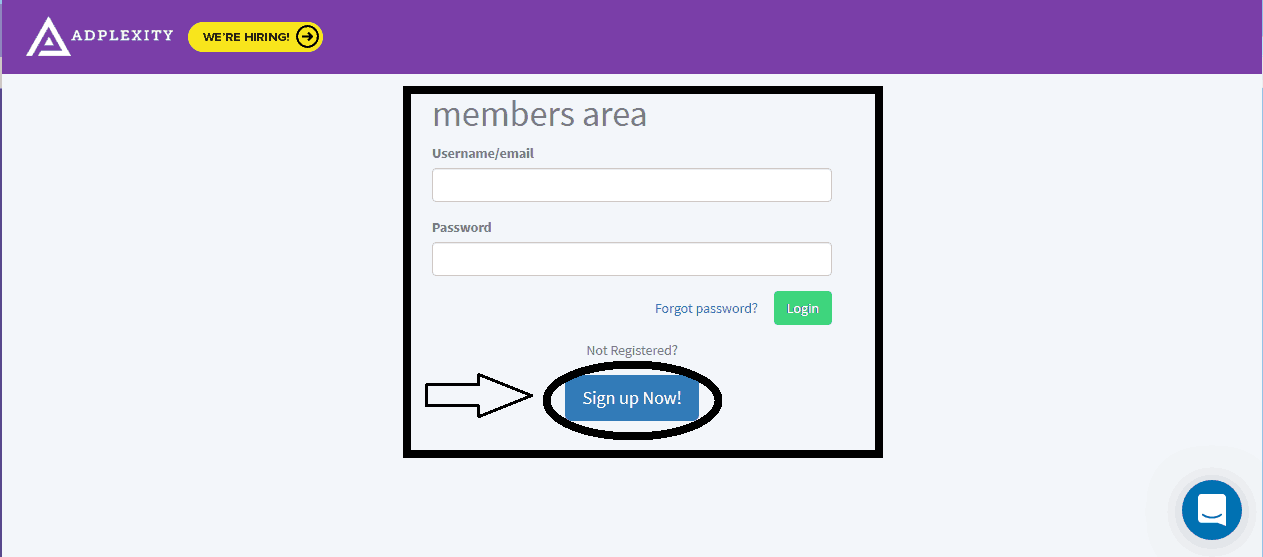 4. You need to choose the payment type, make sure you'll never forget as the software will not push through if you did not choose any. (In my example, I will choose bitcoins.)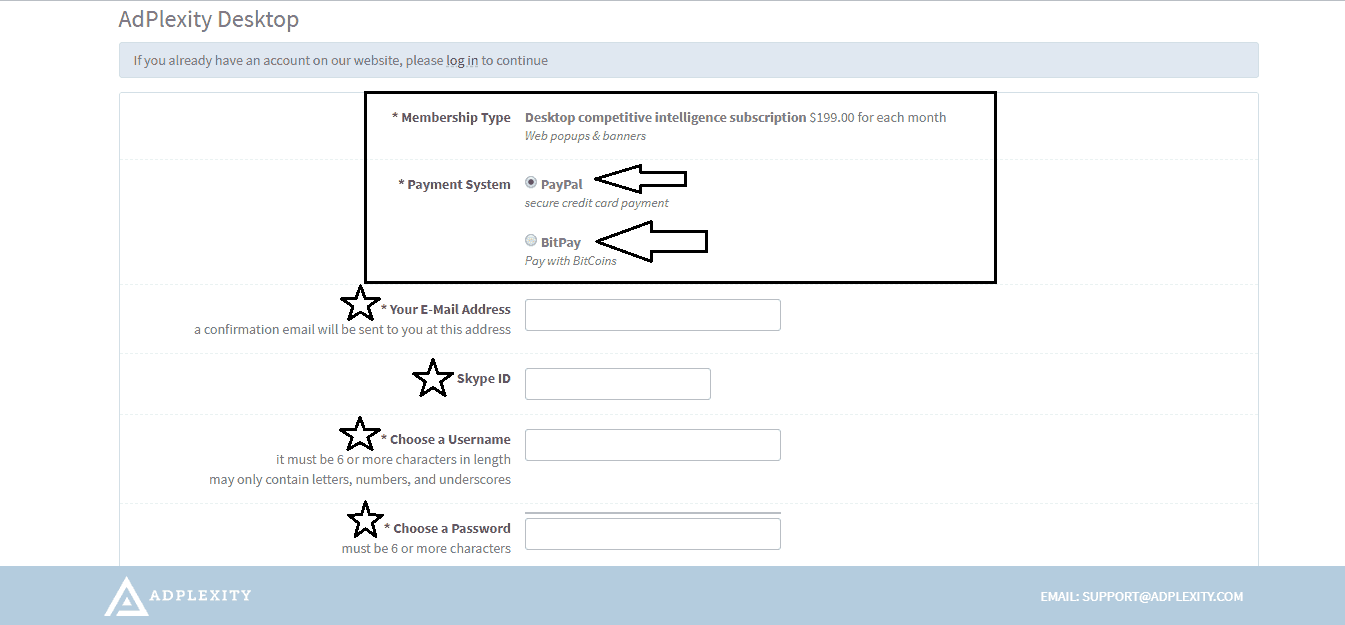 5. Now, time to fill up those spaces with your email address, Skype ID. You also need to choose a username (make sure you have 6 characters minimum to continue.) And also, don't forget the password and don't share it to others and confirm or re-type your password.
6. If you have any promo code from a friend or relatives, you can type it here or if not, just leave it blank. This is just optional.
7. Don't forget to read the terms and conditions here, and after that tick the small box and click "Next". You will be redirected to the next page.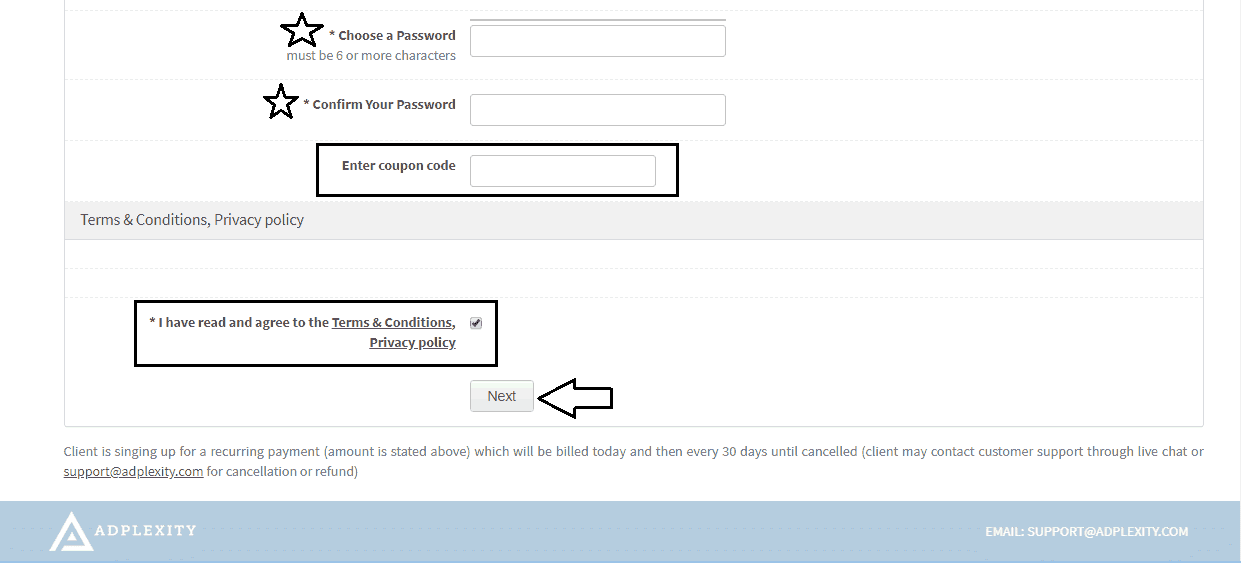 8. Since I chose Bitcoin with my tutorial, for you to complete the payment is to choose one of the following currency options. And after that, you will be prompt to the next page that you need to scan a QR code to verify the payment method or currency you have chosen. But if you choose PayPal, you can choose whether to subscribe via credit card or you will need to log in your PayPal account to confirm the payment option.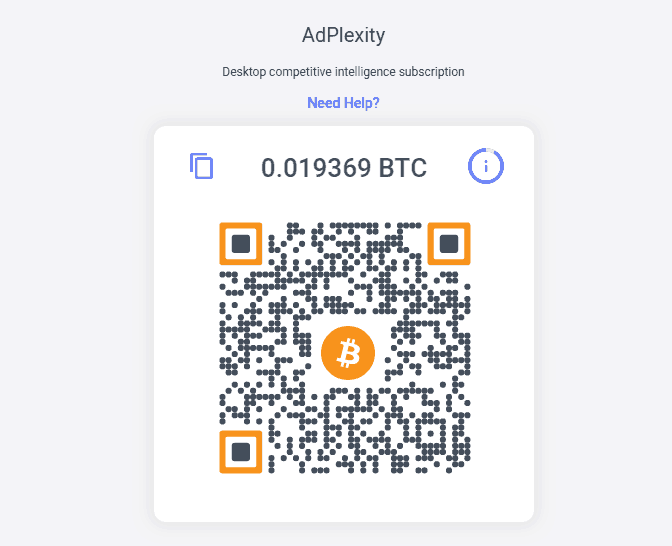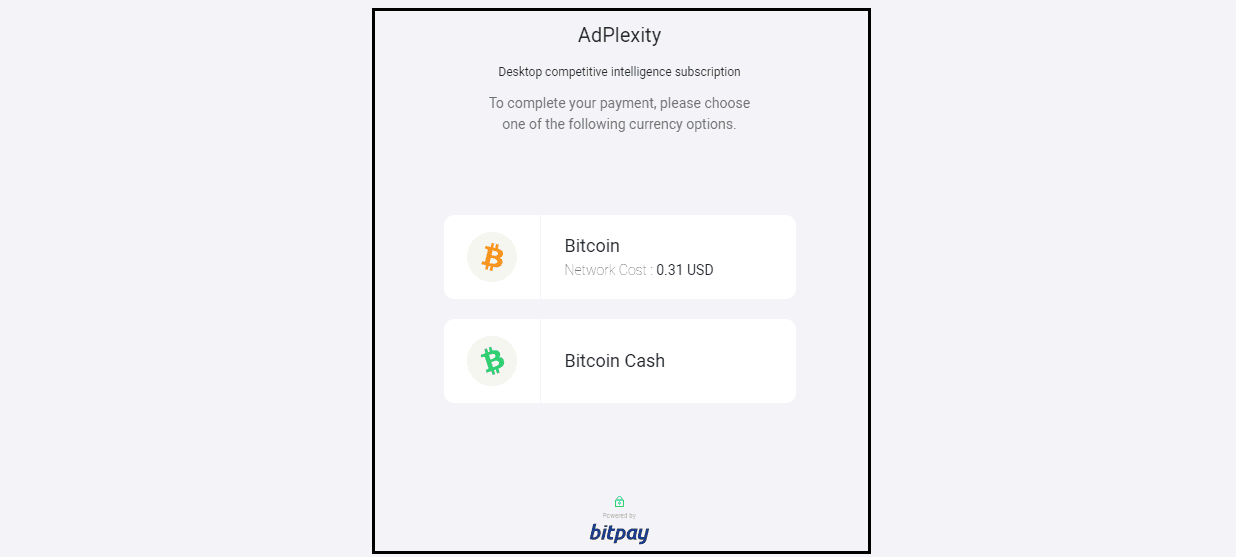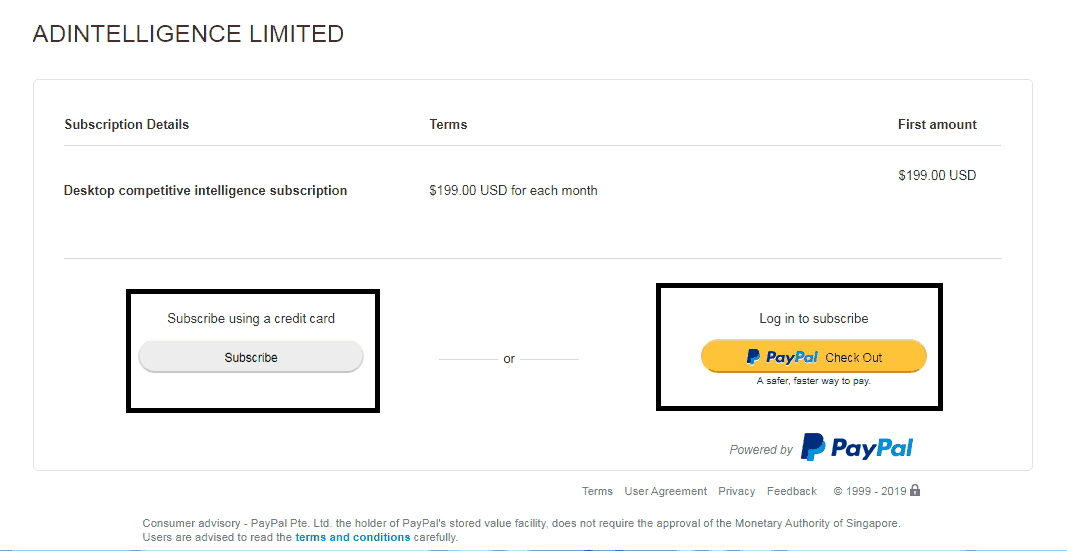 9. After all the successful verifications for the payments, you will then receive an email stating that you have successfully registered to AdPlexity and you can now monitor your ads.
Want to learn how to use adplexity to find the money making ads and landing pages of your competitors? Watch this video tutorial now: