Hey guys, everyone says pops are dead, but the guys at ZP told me they aren't and that there's volume and gave me a test budget to prove this to me.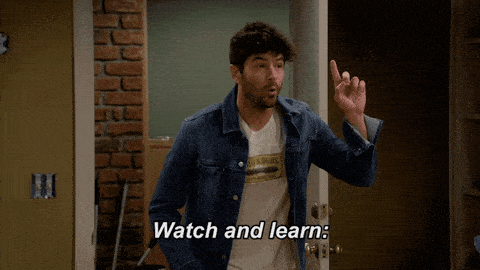 What I decided to do is document everything step by step and share it with you, so if you are looking to branch out, or try something new (or old) then you can follow along and execute your own variant.
This guide was published over a month ago on iAmAffiliate premium forum, where we talk about exclusive stuff that works right now behind closed doors.
This is the actual LIVE guide / case study follow along, so it has a flow to it that was posted days apart. Since it's a month after I ran this, I am updating it with new comments to tie it all together. You should really become a member so you can follow in real time how I do these and copy what I do, so we can share results and find the way to profits. I keep it real, most shit online fails, affilaite marketing is super hard; trick to making it work is all about how you solve problems to get to positive ROI. There's no push button stuff, but hard work pays off!!

When I ran this original case study, I tested 3 different strategies with $1000 starting budget. The strategies were:
Strategy #1 – Spy and see what type of ads/offers come up the most, find their landers, and test these with my own variants in the mix.
Strategy #2 – Find low-barrier-to-conversion offers aka SOI or FREE app or phone number / pin submit type offers by asking around. 
Strategy #3 – Use a smartlink, and see what sticks. 
As usual, I started my campaign by spying to see what's really going on, for this i used my trusty AdPlexity spy tool, there's nothing better but it's hella expensive, especially if you are new to the game. Good thing you can get a killer discount right here!
Strategy #1 – I fired up AdPlexity Mobile and then searched by country
Sorting by Newest: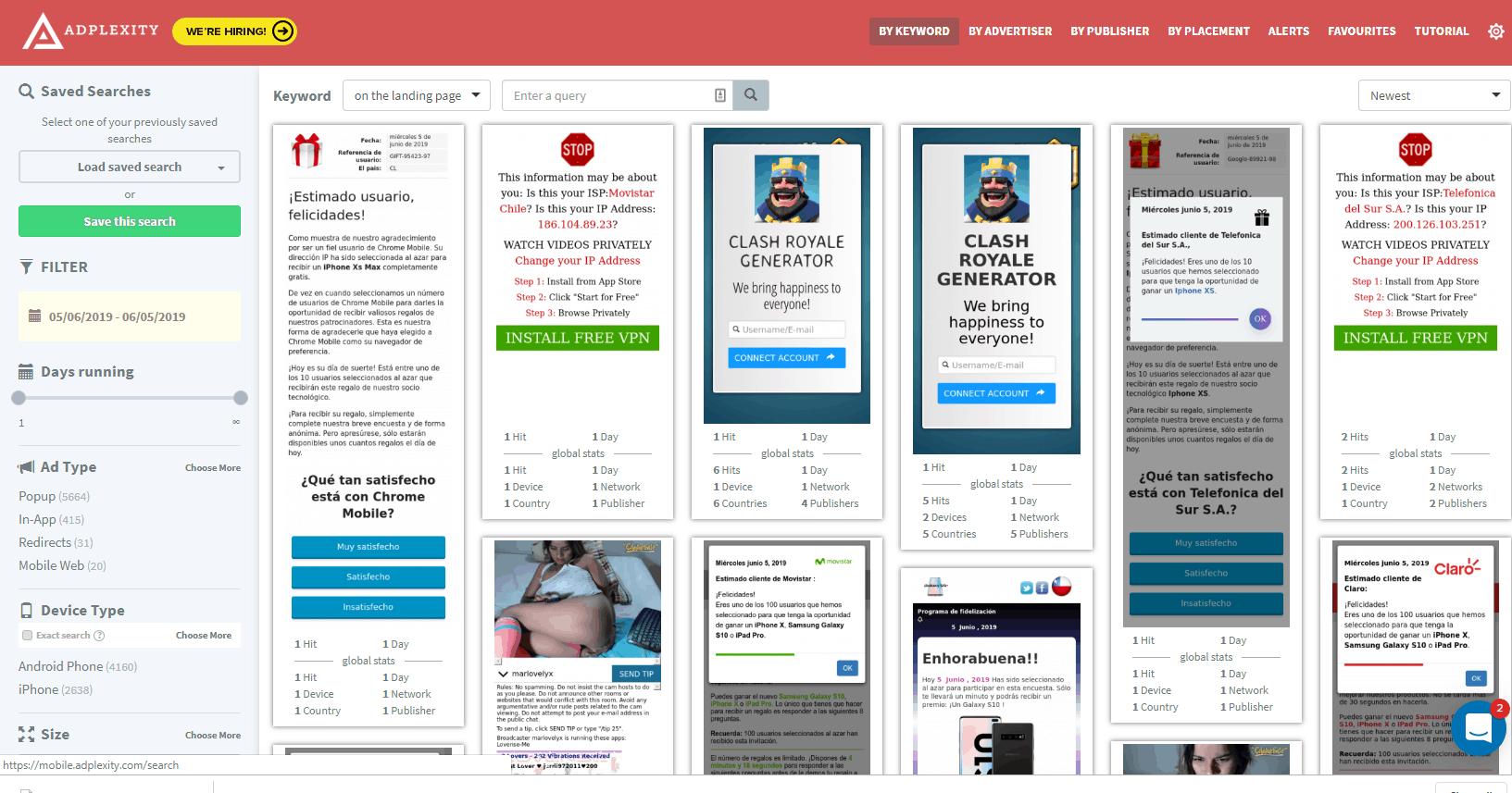 Sorting by Running Longest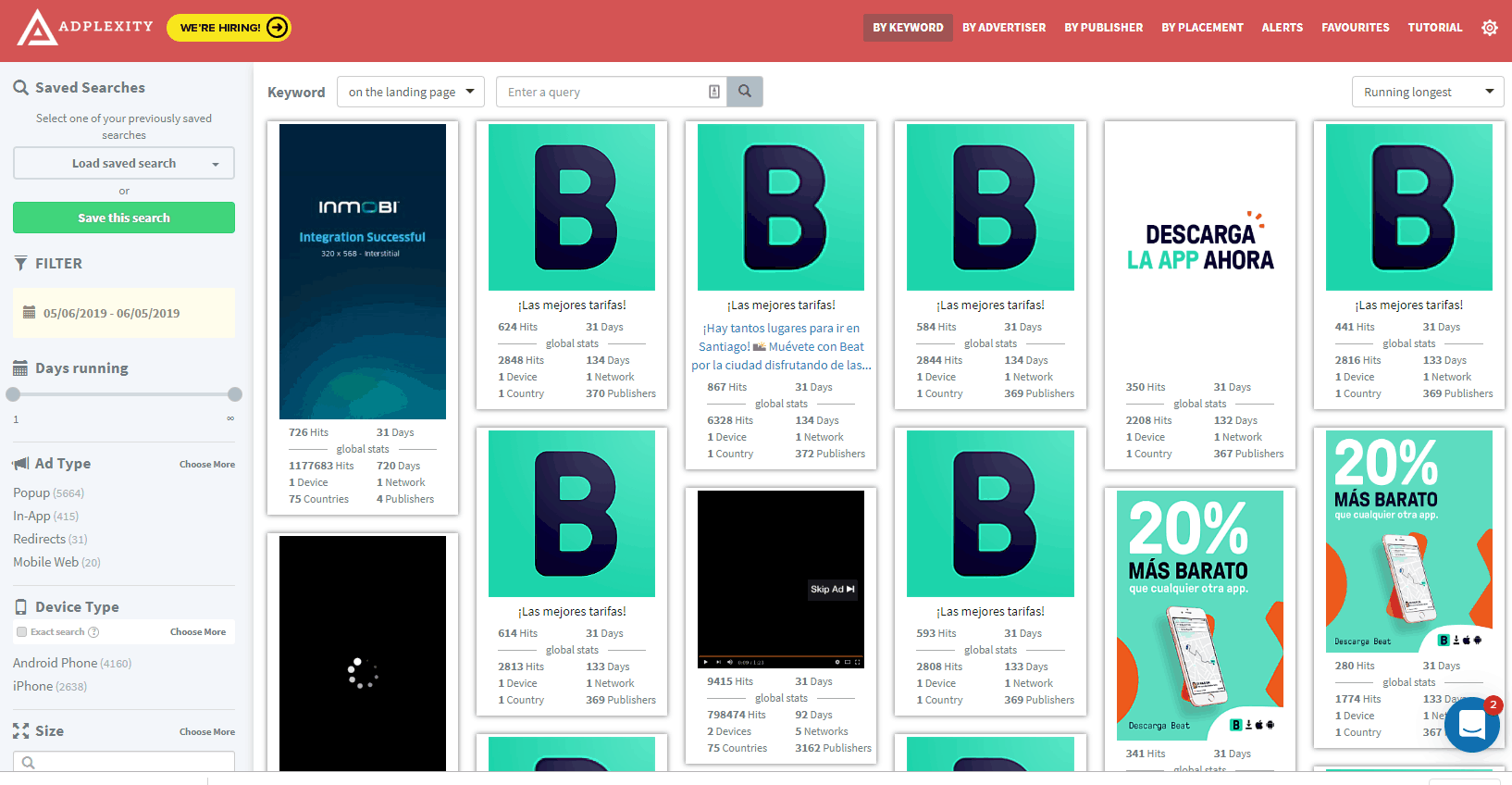 Sorting by Received Most Traffic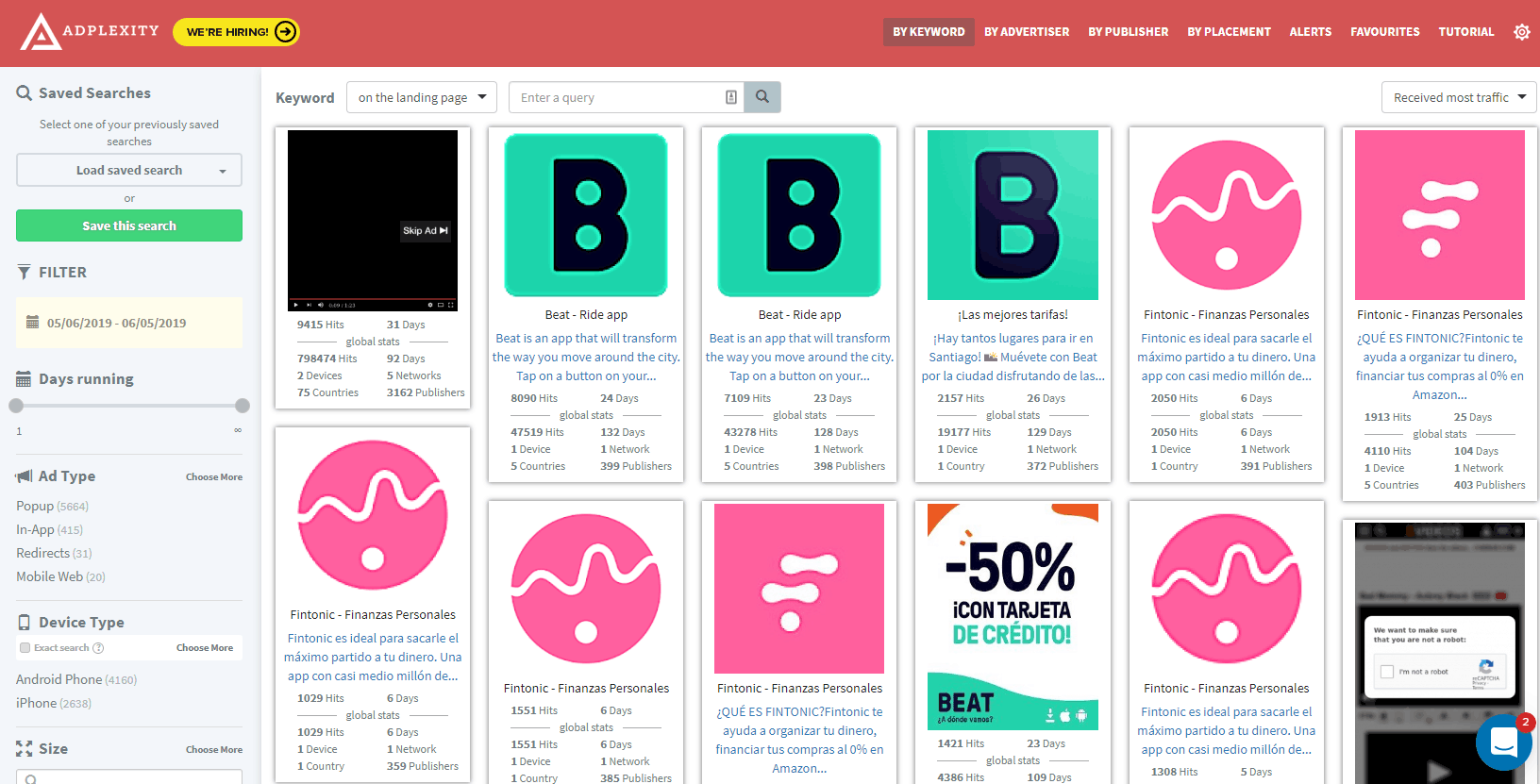 My observations: 
-The ad with the B icon seems to be spending the most money for the longest; it's an app that's spending brand money. Not for us.

-Moving on… this other ad that looks like a youtube skip screen is running the 2nd longest, it goes to a lander the loops through opt in sequence for various PUSH databases, so it could be a push network building their own source list.. again not for us… 
-Running Longest shows mostly brands doing brand campaigns and/or push sources building their database to resell. This is not for us.
-Moving on, I look at received the most traffic.
Our first potential aff offer. It's this one:
As I scroll down I continue seeing the sweeps over and over again. Based on what i've seen, in the received the most traffic results SWEEPS, followed by A/V is doing best. I write this down below for my notes.. 
Now I switch on the top to NEWEST
Again, I see the sweeps that I saw previously. Great news, I also see an LP for VPN. This could be cool, I know from past experience running a/v apps. 
Results from spying: 
Niches I saw:
SWEEPS
A/V 
VPN
I bookmarked 14 landing pages I will download in ONE CLICK and then have Banners&Landers look over it and clean it properly from malicious hidden obfuscated code that steals clicks or does other nasty shit.
What I am going to do is follow these 14 that I bookmarked and see where the offers end up at.. then I'll see if I can find the CPA network by looking in the terms + conditions of the offer for contact info, googling around, or checking offervault and/or asking my network on Facebook if anyone knows who has these offers. 
This ends the strategy #1 spying session.
Strategy #2 – Find low-barrier-to-conversion offers aka SOI or FREE app or phone number / pin submit type offers by asking around. 
I asked around and was able to get a lot of sweeps to win Samsung and iPhone, and bunch of other interested VOD style offers. Didn't tabulate them all into a table yet, as I don't want to go this route first.

NOTE 7/16/2019 — this was actually our golden ticket to success. The $1 sweeps giving away iPhone X and Samsung Galaxy S10's for a buck. But more on this later.
Strategy #3 – Use a smartlink, and see what sticks. 
As I said I will go with YTZ, CD Smart Link and Propeller Push Smart Link.
Step #1) 
I am going to login to ClickDealer and get my smartlink.
To do this, we login, then on the left menu, we select get my smart link
and here it is
We take the link and add to RedTrack as a new offer (login to RT, then click Offers on top menu, and click Add New Offer button)
Step #2)
Next I am going to Login to YTZ, and get the smart link from there as well
First, I select view all campaigns under the top campaigns
Then, I select the geo that we're running to list offers that are available in my geo which is CHILE
We will see a shit ton of offers, now we want to use what we learned from spying, that SWEEPS & VOD seems to be very popular in CHILE. 
So what I am going to do is PICK 3 smart links, one for iphone, one for samsung, and one for VOD. As I've seen all of these while spying showing up many times, which gives me the idea that they are working.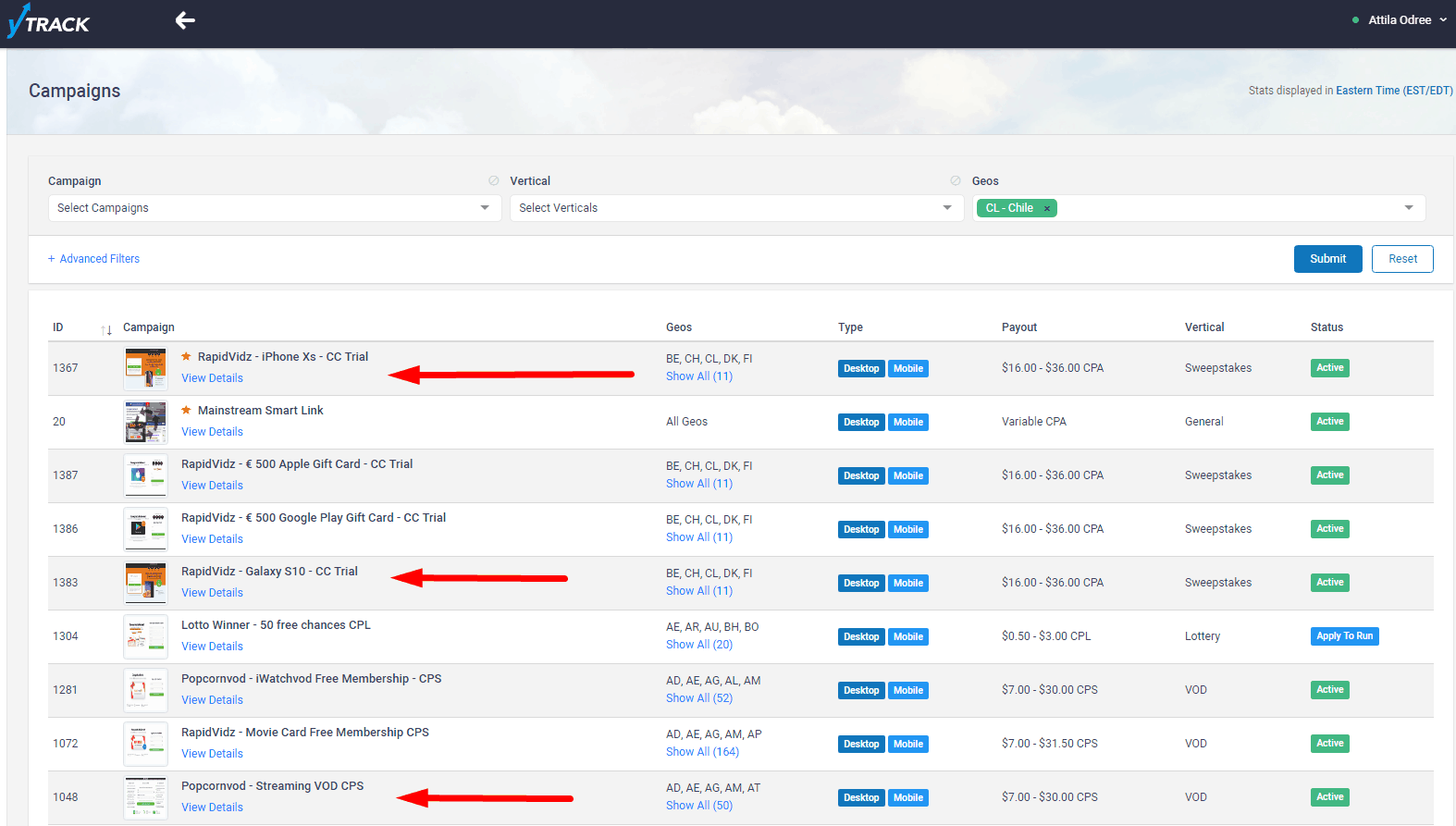 We have to add every single smart LINK url into RedTrack one by one as a new offer..
After they are added, you should see them in redtrack like so

Step #3) We are going to login to PropellerAds to grab their smart link
We login to ZeroPark as advertisers, and then click on Smart Links on the left menu, and select create smart link

Sadly propeller doesn't let you append a subID to track clickID coming from the tracker, so I decided I am not going to use propeller smart links. 
To recap,
we got the smart links from ClickDealer and from YTZ.
We are going to now setup the campaigns in RedTrack, to create a campaign URL for each.
And then when we have the campaign links, then we will go into ZeroPark and start setting up the campaigns.
We are going to create 4 separate campaigns on ZeroPark with $100 total budget each in CHILE, targeting MOBILE only and carrier traffic only (NO WIFI)
ClickDealer campaign in RedTrack
All 4 campaigns done, saved the campaign URLs in notepad
Next we hop onto ZP and setup the campaigns one by one..
1. Login to ZeroPark
2. Click on NEW CAMPAIGN on top menu bar
3. Select Premium PPV
4. Select Target/Source 
TIP: Talk to your rep at ZeroPark, ask them to give you the best converting sources for your niche/geo. This is to not waste money.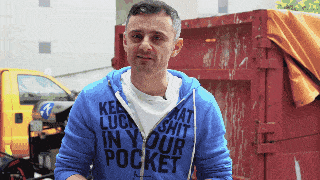 5. Fill in the campaign details, RedTrack url, etc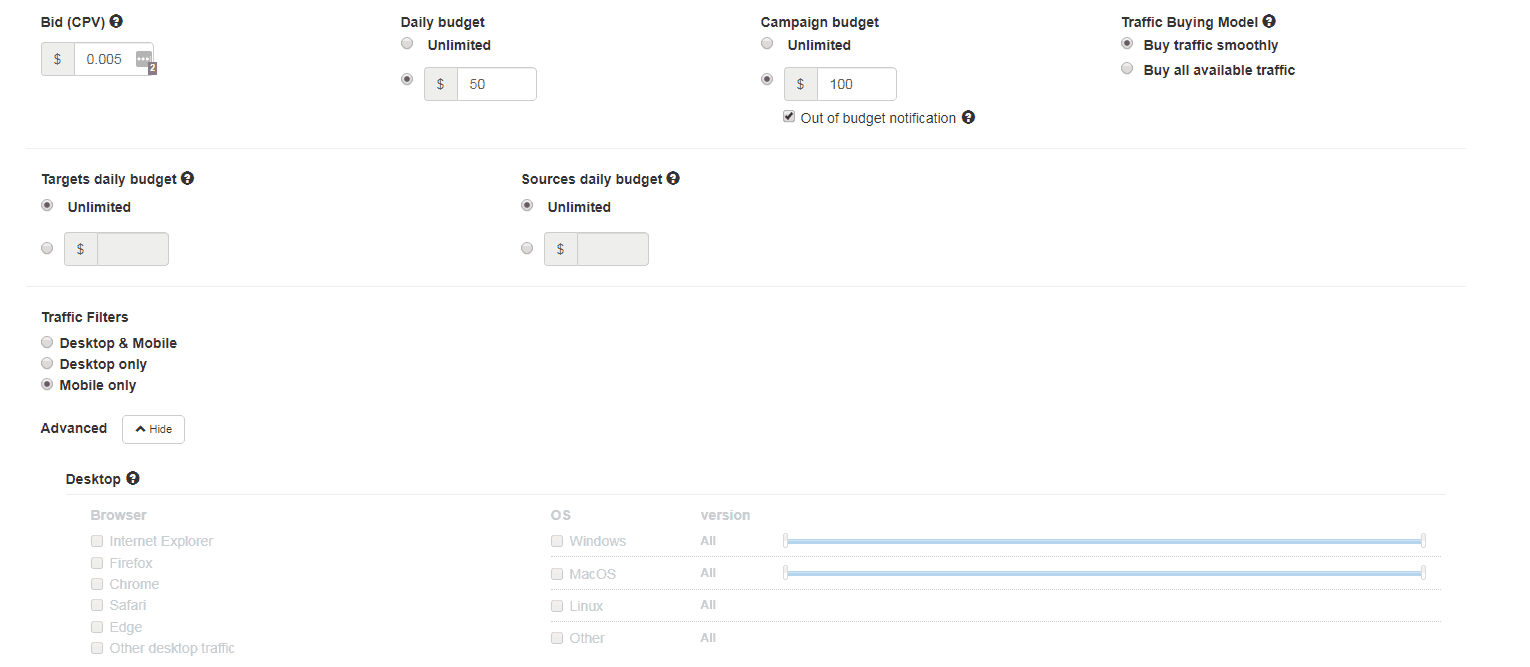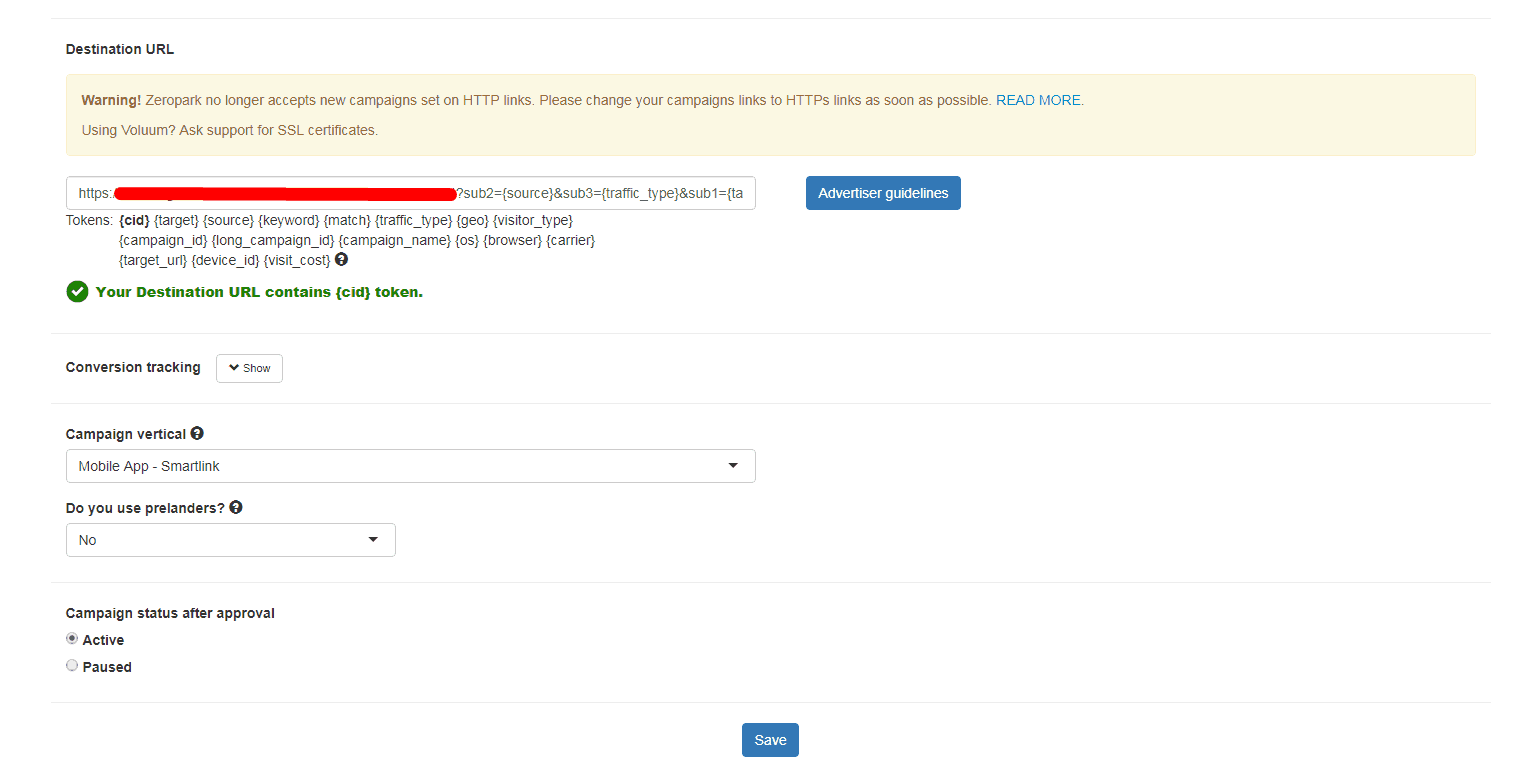 next we set the custom sources by pasting them in 

after done, we should have 4 campaigns on ZP, with matching 4 campaigns on RedTrack, and then we wait and let it acquire data.
What we are doing is seeing what converts, so we pick the path of direction we will go with the other methods we've discussed earlier.
June 19th UPDATE:
1. YTZ rendered no conversions. 
2. ClickDealer smart link renderened no conversions. 
We didnt' spend that much only around $20 on each. We will let the campaigns on ZeroPark spend up to $100 each before we conclude.
Today, my media buyer is setting up the same smart link campaigns in South Africa. The only change we made is the SOURCES for these POPS campaigns. Guys at ZeroPark gave me the best carrier traffic sources for South Africa, so we're just updating that.
Reason why we're launching in ZA is because I heard it's a good geo from many networks, and theres a lot of activity there for sweeps/surveys/dating/lead gen. 
Part of the game of running POPs is testing a lot to find good geos.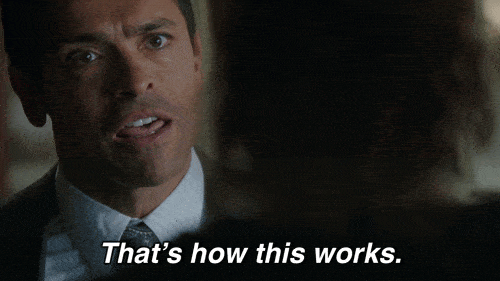 June 21st UPDATE on the SMART LINK METHOD
-We've spent $300 total on 2 geos.
-We've done most revenue on ClickDealer's smart link, $4 revenue ( LAMBO TIME! ) sadly, I discovered after the fact, unlike TopOffers they don't let you see which offers in the smart link combination resulted in the revenue. Major bummer, useless. 
-YTZ Got 250,000 imps but ZERO conversions – they suck
-TopOffers made $1 revenue, and it showed us which offer converted, sadly not significant.
Either way, we've abandonen the smart link approach. It didn't pan out as I expected it to be. Which was that it'd show us which offer/vertical converts, and then we could ask our rep for the best ones and go with our own landers. 
Now we're trying the spying approach. As I've spied in the past with AdPlexity, I went back to spy some more, and located the best sweeps offers. My rep told me at CPA Network that they are capping out on these offers and allocated a lil cap so we can test it. I also heard the same from other rep at another network – that means this is a proven offer.
We've spied, and got some LPs from AdPlexity then sent em over to c on skype (from B&L) to get them cleaned, and edited so they have our redtrack click URLs, and no malicious shady code to jack our traffic.
We're setting these up using the top sources list ZeroPark provided to us with the most carrier traffic. Will offer updates as we progress along… 
June 23rd UPDATE!
After failing with the smart links, we're seeing some progress on POPs. 
Using authority is the key, making your pre-landers look and feel like they are official. I saw this while spying, and it works.  What I mean by this is, let's say you are running on MARS (won't use real countries), there is WATER, SAND, and SUN as the main phone carriers. When you pop on a user that's on WATER carrier, your lander is localized to make it look like WATER carrier's official message just hit them. This method allowed us to get to near break even on our top placements.
Now we're collecting data, running on carrier traffic only. Top placements from ZeroPark (they are going to share their weekly top placements on iAmAffiliate forum in the Zeropark section.)

June 24th Update – a member suggested that we clean the traffic for bots, we implemented a new system that checks for hidden links and crazy CTR that's not normal and was able to clean the traffic this way. It's enough to seriously spend the minimum you can per zoneID to measure if its real or bot traffic. Sadly with pops there's a huge % of fake traffic there, so by filtering for bots we were able to ditch the placements that were pulling us down and get into positive ROI.
July 16,2019 – This campaign is still running, sadly we don't have huge cap so i can't scale it to the moon and back. Cap sucks these days for good offers 🙁

TIP: If you talk to the best sweeps networks and direct advertisers, ask them which geos are capping out – those are the money ones 😉 The biggest headache with pops is this cap issue for sure.. if it wasn't there you could realistically do $500 / day profit with this one campaign I am running in the land of croissants. 🙂

I am starting work on a new case study which tests whether rip and run using spy tools still works today. We are going to take the best sources/zone IDs, the best landing pages, and test and see what happens. Follow me inside iAmAffiliate as I go through the long process of running that campaign at ZeroPark!
This case study was made possible by the cool folks at ZeroPark, who gave me a test budget to prove that YES, pops are still well and alive and cheap! ZeroPark pops is a great place for newbies to learn how to run campaigns as the prices are cheap and data comes in FAST! Get 5% extra top-up bonus when you load up your zeropark account right here, it works for new and old accounts.

EDUCATIONAL DISCLAIMER

Users of this site are fully responsible for any consequences resulting from their actions and what they learn on this site. The information on this site is provided for educational or information purposes only; it is not intended to be a substitute for professional advice, tip or otherwise. iAmAttila does not guarantee the success, quality, accuracy, completeness or timelines of the information on the Site.