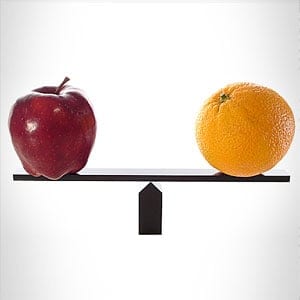 You often hear angles,angles,angles and test,test,test right?   Experienced affiliates on WarriorForum, StackThatMoney, etc always talk about how important they are.  Angles can make or break a campaign, and it is something new affiliates, as well as season ones often forget to test.
Since super affiliates making $1000+ per day always say angles, and testing is the most important thing a media buyer can do.    Still, there are many people who just don't get it… so what do they really mean?
To demonstrate, I did an experiment.
1) I picked a low paying CPI offer (pays 40 cents per install) from my favorite networks ClickDealer & MundoMedia.  (TOP TIP: You always want to SPLIT test CPA Networks when runing an offer!!)
2) The CPI offer accepts Android 2.2+, all traffic, and Mexico geo.
3) Next I fired up my spy tool WhatRunsWhere Mobile, and looked into what banners others were running to promote this offer.  My narrow down criteria was Sort by Ad Strength, last 14 days.
4) I selected & downloaded the best banner, and made 2 variations of it. (Changed font color, and border color I know works well in LATAM based on past data)
5) Made a new campaign on Voluum – the cloud based tracking solution that we've switched to; it is the BEST, most BAD ASS tracker – you don't need hosting, you don't need multiple licenses; everything is in one place – in the cloud – and right now its FREE! (so no crazy high monthly fees!)
6) Then I created my control campaign first, using the banner I downloaded from my Spying on WRW, and the 2 variations I made of that banner (total 3 banners).  – This was yesterday.   The campaign/banners got approved and traffic started flowing yesterday.  I begun to optimize when I had a pretty stable CVR going, it was time to see if I can improve this.
7) I brainstormed 10 new angles I can use to promote this app –  I came up with angles by searching for what the most common problems of people who'd benefit from using my app I'm promoting might be having.
8) I had the angles translated using a company called Transey,  they provide wayyy cheaper translation than 24hour translation all in one place.  (I HATE oDESK!)
9) After the translations came in, I sent them over to bannerslanders.com, and ordered 2 banner design, and 10 variations of each  (Basically 2 different designs, and 10 variations being the different angles,  in plain english – the only thing I changed on my banners was the text, but they looked the same in every 10 campaigns)
11) I logged into my mobile tracker VOLUUM and created 10 new campaigns naming them – Offer-Geo-ANGLE Number   (ie  KasperskyAntivirus-Mexico-Angle01) – IT IS VERY IMPORTANT TO DO THIS STEP
12) Next I created 10 campaigns on my traffic source, and uploaded 2 banners to each, linking them to the campaign URLs I made in step #11
13) I set a very high CPC bid (25% of offer payout) because I wanted data fast,  set my frequency cap at 3/24 per ad (Golden Nugget: anything more will just lower your CR %!) and put set my budget to $20 per.     Offer payout is 40 cents, so I like to test each banner with 2-5x offer payout when running CPI!
14) After the campaigns were approved, I waited for the campaigns to run their course and spend my budget per.
15) Now it was time to compare, and find the winners: (CLICK the screenshot bellow to see high resolution!)
TAKE AWAYS:
-The WRW Banner generated $634.80 revenue and 1587 conversions and performed overall 8.83% CR after running for 24 hours.
-Out of the 10 angles I tested,  angle #5 did amazing 13.05% based on 429 clicks! That is HUGE – almost 5% more conversions than the banner I stole from WRW!
-There were a few other great angles as well,  above 10% like Angle #6, 10, 2, 13, 7.     The others I tested were the same or worse than the WRW one.
As you can see,  what the experienced affiliates on forums like STM say is TRUE.  It IS all about the angles, and you really have to test, test, test.
If I would've just ran the banner I got from spying on WRW I would've been floating around break even,  but now I am banking hard thanks to this little but extra important test I've done.    5% more than the WRW Banner, plus many more other potentials in case my overall winner starts to burn out.