A $x,xxx,xxx super affiliate that used to run sweeps and nutra cloaked on Facebook has hit me up asking if I have some great courses for shopify I can recommend.
I went through a lot of courses, investing over 279 hours watching course after course. Trust me, you don't want to do what I did. Time is money, and there's just too many shitty courses out there – I've seen them ALL. So when he asked I told him, I know just the right one for You!
This isn't the first time someone asked me to recommend a shopify course, but I've just been to busy getting shit done to really take 5 and address the Q.
Without a doubt, e-commerce is the future of affiliate marketing and you can make a LOT of money if you approach it as a business.
Did you just see that? I just mentioned approaching it as a business. If you think it's throw it up, run and reap profits – you are mistaken. This is why the course I am about to preview is awesome, it really teaches how to start an online store as a real business from all the many moving parts simplified.
Before I jump into the details, let me tell you a great story.
When I first dabbled with shopify, that is when an affiliate I know, lets call him George, also started a store. He ran up and scaled his FB ad campaigns, that he was spending $10,000 on ads every single day. His revenues generated in the store were around $25,000. You might be thinking, OH MY GOD, he was making $15,000 profit! Well he thought too, but unlike affiliate marketing, here he had a lot of costs, and not just product costs and advertising cost. To make a long story short, George didn't last long and only after around 7 weeks, he was done with ecom. Paypal froze all his money, and people filed chargeback after chargeback for not receiving his item. Sure he pulled in six figures in revenue in a short period of time, but after all the costs and expenses he didn't expect, because he approached this as an affiliate where you send traffic to CPA network, get paid, minus your ad costs and hosting costs and drink champagne.
This is VERY common mistake when affiliates switch from the affiliate world to e-commerce, that's why a HUGE % of them fail and fast.
And the reason? They DO NOT Approach it like a business, a REAL business with many, many moving parts.
If you don't understand e-commerce, and think the grass is greener you could be making the biggest mistake of your life, that will end up costing you a fortune.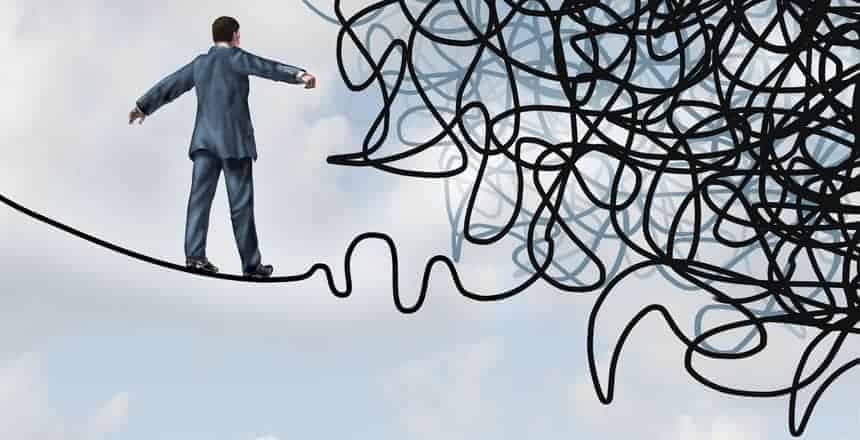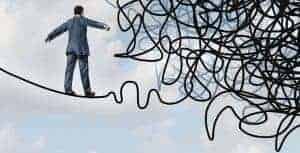 In order to 'do e-commerce well' and build a store that will translate to profits you have to do the following:
-Research and test products and their quality
-Implement an amazing customer service team
-Offer great return policies
-Accept multiple ways of payments (Credit Cards, Paypal, etc)
-Have your marketing down to a tee
-Utilize retargeting and re-marketing/re-targeting
-Send out newsletters
-Follow major holidays and events, and create special sales around it
-Manage logistics
-Manage stock and fulfillment
-Do conversion testing, and run split tests to improve conversions
-Process refunds fast to avoid chargebacks
-Manage your merchant accounts to keep your complaints low, and MIDs healthy
-Do proper accounting, and file for taxes.
-Spend money on legal advice, tax advice, and other speciality advice to avoid trouble down the road
Seems crazy how many parts there are to an e-com store if done correctly right? And this is just the tip of the iceberg that comes to mind real quick, there are many, many more you have to address each and everyday, and create systems and teams for in order to ensure you won't disappear in a few weeks or months, and this will be your main bread winner.
The problem is, no one can tell you step by step the above. You can read on the forums, here about the chit chats, and take part in masterminds. The truth is people give HORRIBLE instructions, and what might be easy for them will be hard to you.
You might be now thinking, but I heard e-commerce is just throwing up a shopify store, importing some products using oberlo, then testing what works, and scaling!
THINK AGAIN!
I am living proof, because I made these mistakes and jumped right in. You can read about my experiences on my blog somewhere, just search for Shopify.
I failed because:
-I thought its EASY to do e-commerce
-I wasn't prepared for all the hassle that comes with dealing with end users, who will take your soul for $7.99
-I wasn't ready for the huge workload that customer service and fulfilling and managing orders requires
-I didn't know accounting is so important
I'm going to be honest with you, if you want to make it in the e-commerce game, all you have to do – ready for it?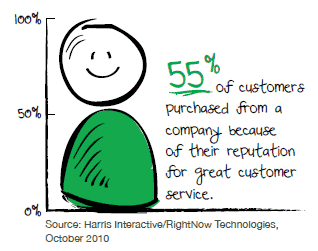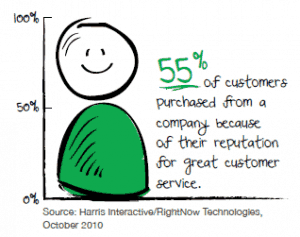 BUILD A STORE WHERE YOUR CUSTOMERS ARE THE MOST IMPORTANT, NOT THE PROFITS!
This is going to help ensure that you won't have any issues like losing your money on frozen Paypal accounts, you won't end up making zero, even though your ROAS (return on ad spend) is 300% and you will have a lot of happy customers who will tell their friends, and come back to buy MORE from you.
This is what is going to make the difference, this is what is going to set you apart and provide value.
Here are 8 reasons why the Shopify course I am about to reveal is so effective:
-It teaches you how to properly plan out your online store from selecting the right niche that is validated to branding and picking products.
-Shows you step by step how to setup and configure Shopify, edit the theme, get the custom apps setup and configured, organize your products into categories and create special collections plus all the little pieces you need to give your store's visitors an amazing user experience.
-Explains where to source your products and how to fulfill them, covering both manual and automated means to help you run a tight and efficient ship.
-Teach you how to setup Facebook campaigns, how to create effective ads, what Facebook ad objective to use, how to setup and configure your pixels, and how to scale and optimize the profitable ones.
-How to monetize the back-end, you will learn how to squeeze every last drop of money out of your customers and get them coming back to buy more stuff from you for effectively $0 ad cost. This is what you will never learn on forums as no one talks about it.
-Facebook Product Ads and Dynamic ads which will supercharge your ROI by retargeting using advanced tricks the people who came to your site but didn't buy. You will learn in deep how the super pixel of Facebook works, and what you can do to use it in your favor to make even more money.
-Day to Day ops, how to keep your customers happy and your business growing. You will learn all the details that go into making a brand, and a business you are proud of. Remember in affiliate marketing, when someone asked what you do, it's never a clean answer. I know, I am a WEB DESIGNER or so they think hahaha.
This is why THIS Shopify course is the BEST. It really is a full business in a box, from A to Z that you can learn and master if you approach it with the right mind set – the customer being happy is the most important value proposition!
For instance, when you sign up at www.shopifystorepros.com you are going to receive the course broken into different segments, all in videos you can watch, they also provide downloads (course notes) you can print out for quick reference.
The beauty of this course is it's so well put together that even if you only take in 50-60% of it, you are going to be BETTER off than those affiliates who made the switch, and jumped right in without the RIGHT approach.
Anyway, hope that helps you understand why I know this is one of the best Shopify courses out there.
What are you waiting for? Start right now >>
PS: Did you like my Facebook page yet?
If you want to increase your conversion right away, I wrote a post about 8 tips how you can do it. And if you want to find products for your Shopify store, check this post.
FTC Notice: This was a review of the #1 shopify e-commerce video course by ShopifyStorePro by Matt Stefanik & Nick Fielding. This article included product placements, where the author may receive a commission when someone clicks on the links. You may purchase access to this video course right here.