Yes, having concrete knowledge about your audience and having solid content are important factors in running a campaign. But it doesn't end just there, you also need to place your ads right and target the right audience.
This is one of the reasons why digital marketers love native ads. Still, like all online ads, they are only effective if you use them in the right way.
To make sure your native ads will become successful you need to satisfy these criteria:
Pick the right native ads publisher (platform).
Choose the right content for the platform.
Use different content for different audiences.
Build quality ads with great copy and visuals.
Make sure that the channel is visited mostly by your audience.
Ads A/B testing is really helpful.
From my experience, those are the areas that will influence the success of your native ads!
In tone with platforms audience
People who will click on native ads have different behavior and a way of thinking from those that spend time on social media or search on Google.
People who search for some term on Google search engines have a clear intention. They are asking a question and expect a satisfying answer. No matter whether they are searching for information, product or a web address.
On social media, people are searching for news, recommendations, content, people, particular posts or brands. This is why Facebook audience insights are so effective for audience targeting.
People who are going to look at your native ads have a different way of thinking. They want to search this website for something new or specific. So, content on those pages has to be interesting, informative and really well made.
Choose the right type of content
There are 4 specific types of content on websites with native ads: content marketing (including blogs, portals, and news), images, video, and others.
In my experience, images and videos are producing the best results.


Different content for a different audience
In order to be effective, content needs to be tailored for specific audience groups. The pure quality of your content is not the only thing that is important in native advertising.
Just because your niche is fashion does mean that the audience is the same for every product. Your store usually has different categories. So, you need to create articles for every product category or a platform owner has to. The point is, you can't market all of your products with one type of content.
Making effective ads
All that we discussed so far doesn't matter if you can't divert people's attention with your ads.
As already mentioned, you need to combine text with images or video. All this content has to be relevant for a product that you promote.
Headlines
You need to include the main keywords and effectively explain your product's uniqueness and quality. Copy, especially for a headline has a big influence on diverting people's attention and improving CTR.
Keep in mind that some words have a potential for a high CTR but many marketers are already using them. Also, keep in mind the tone of the website and keywords that can be appropriate.
Images
Your ad visuals have to present a product in the best possible light. A spotlight in fact. Pick quality images, at least 800×800 pixels. Colore and a tone can depend on the website and type of content. Test what gives the best results: black and white image, text on the image or not, illustrations, a combination of image and illustration… General advice for images with people on them is that they have to look happy and have smiles on their faces.
Video
Stakes are a bit higher when it comes to a video ad. Simply because images are easy to produce and you can test different options. Video production is more expensive and most don't have a budget and therefore room for mistakes.
To maximize the effectiveness of your ad, think about what the fans of your products or the visitors of a website with your native ad would like to see. Follow industry trends! Make sure that your video is short and effective. Also, make sure that content is interesting and engaging.
The characteristics and context of your video have a big role as well. If its a fashion website with a serious tone, don't put humor and illustrations on your video. So, think about the tone and where will your native ads be placed.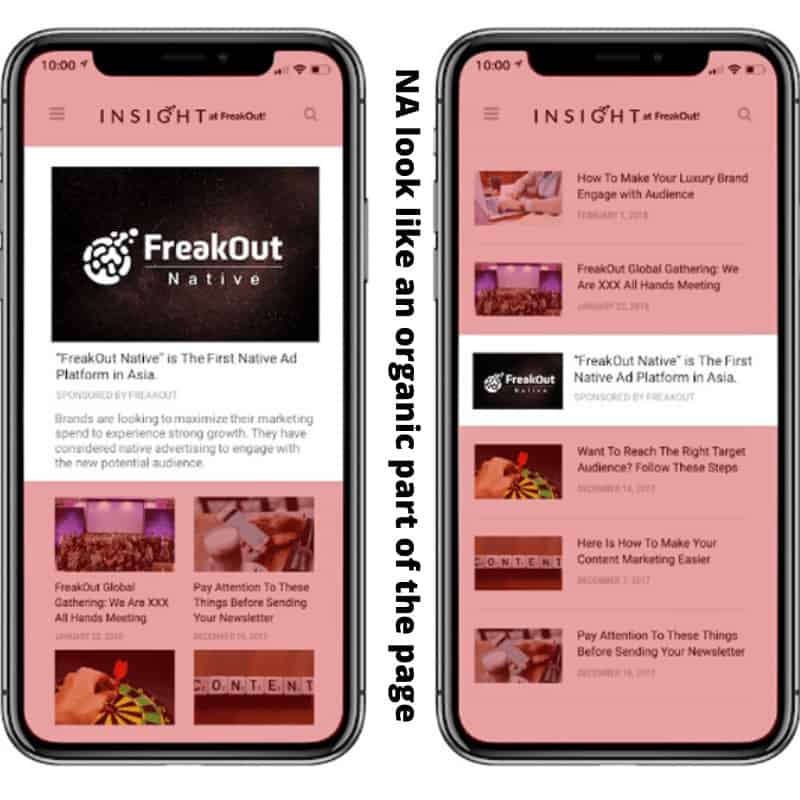 Audience targeting
Audience targeting for native ads looks a bit different than for other types of ads.
For your own analytics, give it at least a week to get good statistical data. Then try to segment your audience and make ad adjustments accordingly.
Also, analytics will give you results on what type of ads or templates are more effective.
Learn who is your audience and how they consume your content. The audience for native ads is different than for other types of ads. The key is to be open for tasting new ad types, placements, and audiences.
Therefore, measure and test everything. That is the only way to know the best headlines, images, video content and effectiveness of your copy.
Advice for better testing:
The headline should have at least 40 characters.
Test 9 sets of ads – with every campaign combine and mix 3 headlines, texts, and images.
Your videos should be shorter than 60 seconds.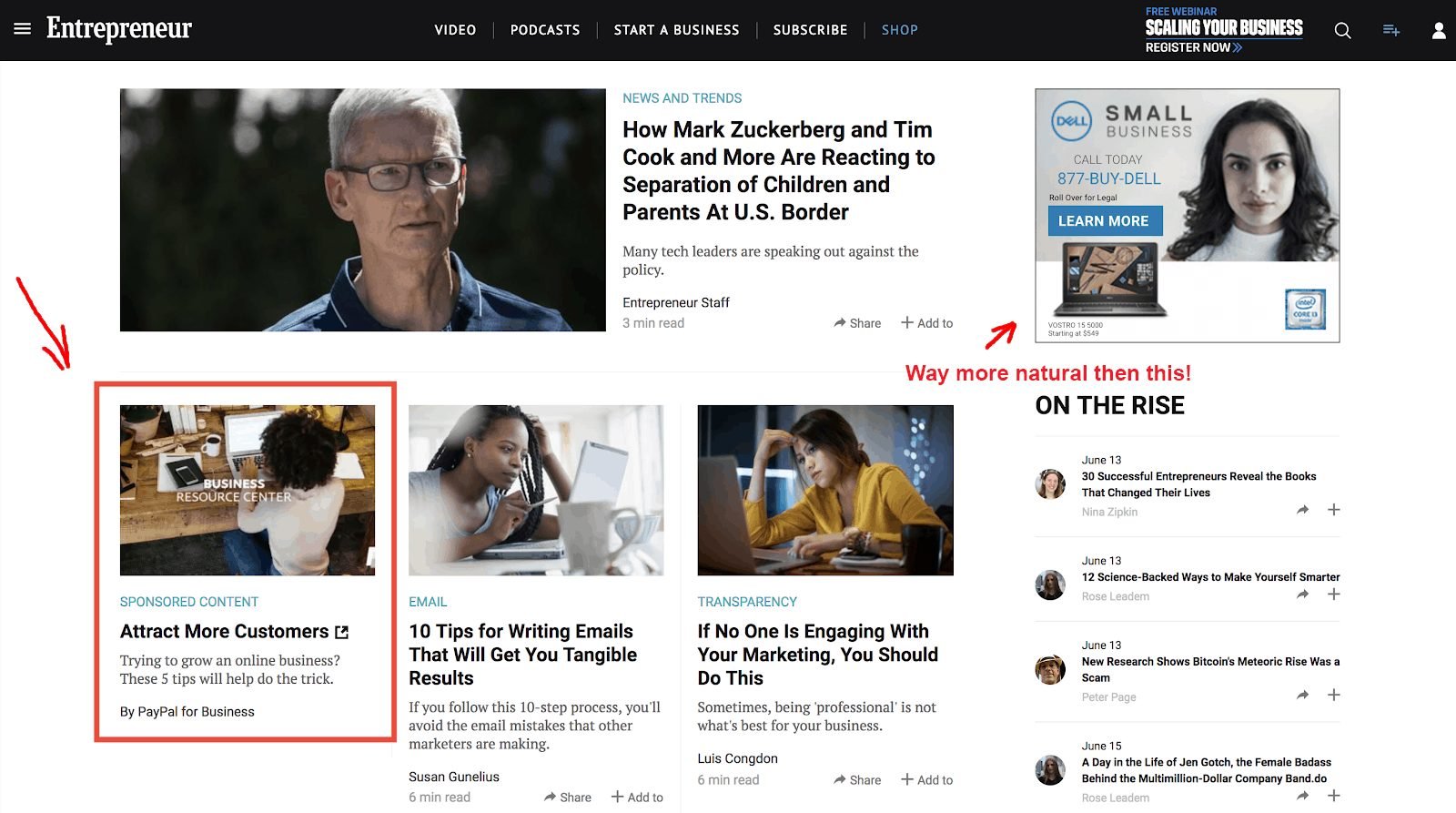 Rules for effective native campaign
Pick the right platform or partners.
Invest money and time in creating quality content.
Tailor the content to suit the audience and platforms.
Do not push for promotion, mention your brand as little as possible.
Make the designs interesting and well optimized.
Make sure that you have powerful CTA-s.
Test and optimize as much as you can.